Alchemer Analytics - Insights from your Surveys
Visually analyze your Alchemer responses by creating powerful reports and dashboards. Analyze customer opinion and keep a pulse on their needs. Find out the sweet spots and pain points in your products and services. Share insights and collaborate with your colleagues.
Sign up in less than 60 seconds
Analyze and act upon survey responses. Be empowered.
1 Million Users. 10 Million Reports and Dashboards. 1 Reporting Service.
Seamless integration

Alchemer responses gets synchronized automatically into Zoho Analytics. Access a full fledged BI tool to analyze your survey data in depth.

Ready made reports and dashboards

Analyze from over 50+ hand-picked, ready made reports and dashboards that will enable you to quickly analyze your survey campaigns.

Visual analysis

Visually analyze the survey responses and build insightful reports and dashboards with easy drag-and-drop interface.

Variety of reporting components

Use a wide variety of charts, pivot tables, KPI widgets and tabular view components, to create visually appealing reports and dashboards.

Data blending

Combine survey data with data from other sources like CRM, to create cross-functional reports. Get insights across all your business processes.

Collaborative analytics

Develop & analyze reports and dashboards together with your peers. Share with each other privately.

Email, export and print reports

Export or print reports for offline access. Schedule your reports and dashboards to be emailed automatically to the given recipients.

Embed reports anywhere

Embed your reports and dashboards across websites, blogs, applications or intranets for wider consumption.
"Zoho Analytics is very user-friendly. There are many reports to choose from, which allows for quick reporting without too much development & implementation. It lets you automatically email reports to the team, which is very helpful. It's really great being able to automatically generate dashboards easily."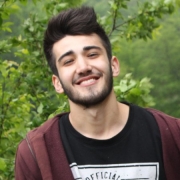 Ramin Sultanov
Digital Instructor, Upper Education