Gartner has recognized Zoho Analytics in the 2023 Magic Quadrant for BI and Analytics.
Learn more
Icon
Icon
Icon
Icon
Icon
Icon
Icon
Icon
Discover hidden insights from your raw data
Transform large amounts of raw data into actionable reports and dashboards. Track key business metrics, analyze trends, identify outliers, and unearth hidden insights with our cloud BI platform.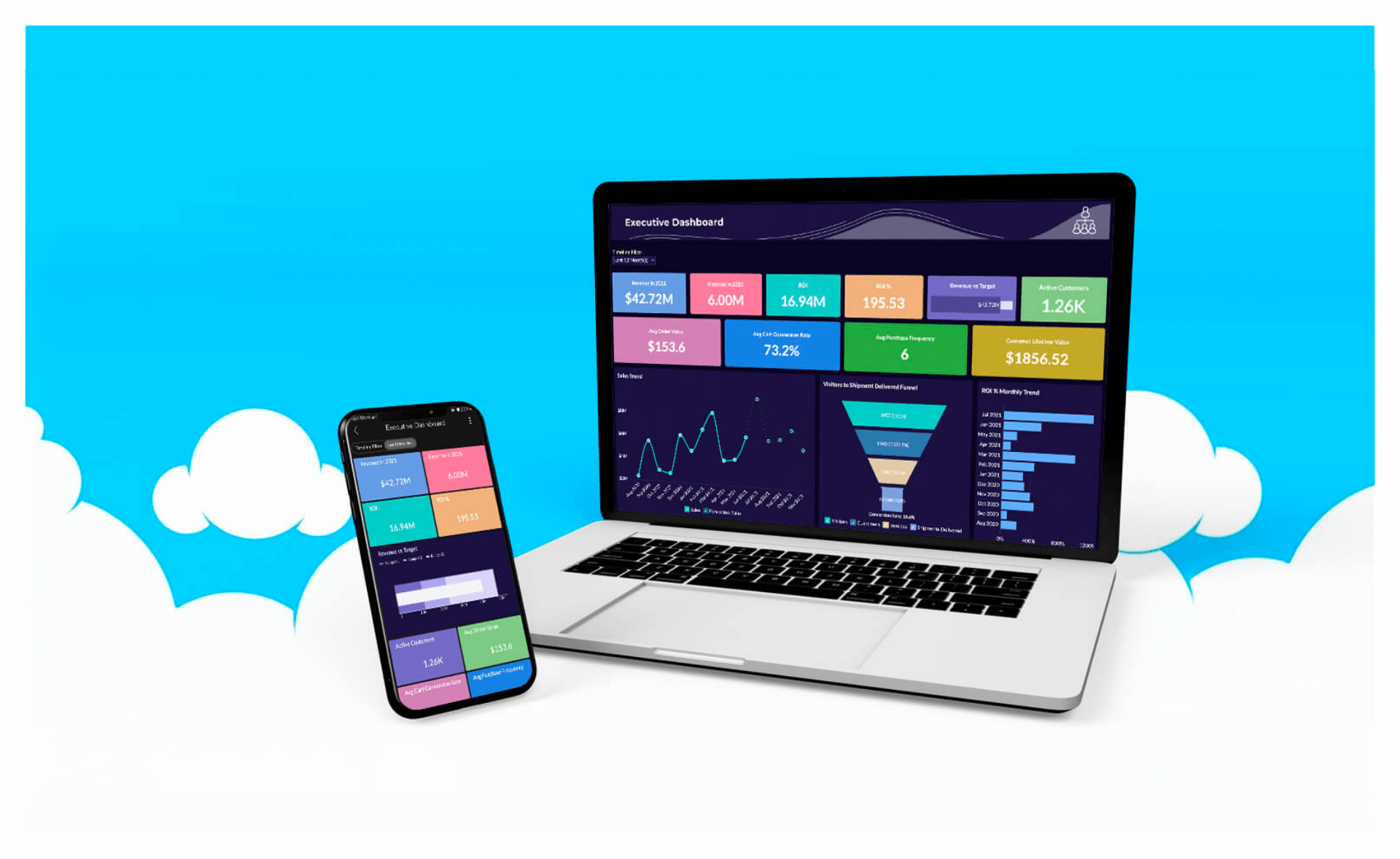 Do everything in the cloud
Forget server configuration, hardware setup, software upgrades, or maintenance. Zoho Analytics is fully hosted on the cloud and can be set up in minutes with no IT help. Connect to your data, build visualizations, and collaborate with your peers anytime, anywhere, all just with a browser.
Connect to any data
Business data lies scattered across files, feeds, databases, cloud storage services, and business applications. Wherever your data is, get and analyze it effortlessly. Schedule periodic data sync for real-time insights.
Visual analysis
Build powerful reports and dashboards with our easy drag-and-drop interface. Use a wide range of charts, widgets, pivot tables, and tabular views to visualize your data.
Augmented Analytics
Hold conversations with our smart AI assistant, generate automated insights with a single click, predict the future trends, do cognitive and what-if analysis, set up smart alerts, and do much more.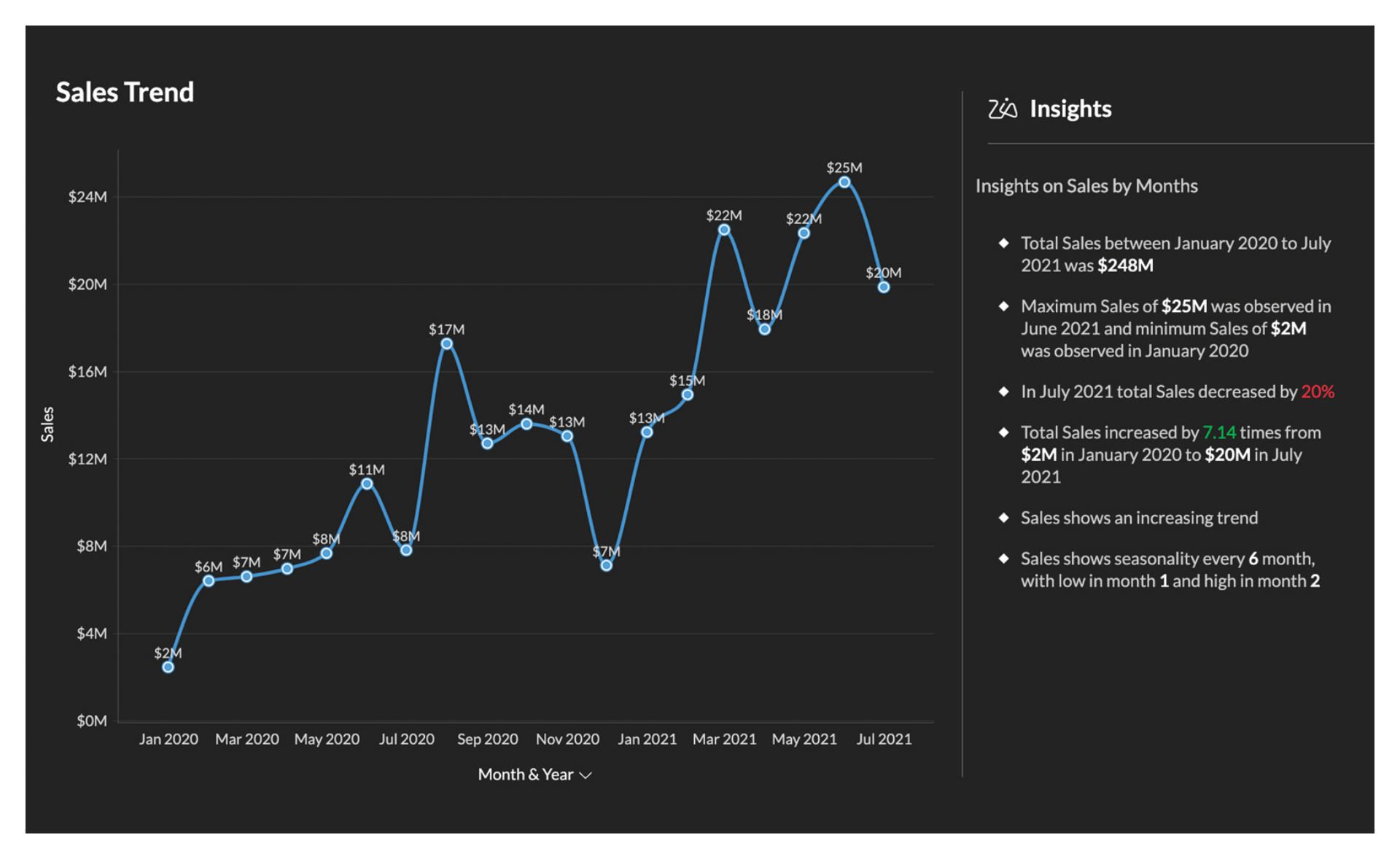 Collaborate and tell powerful data stories
Comment, share, and publish views to collaborate with users through secure and fine-grained access controls. Craft immersive presentations to share data stories, build portals for wider consumption, and do much more.
Why
Zoho Analytics?
Unified Business Analytics

Helps unify organizational data with pre-built integrations across business applications. And to get insights from reports blending across business functions.

Embedded Analytics

Get powerful embedded analytics and BI tool in your own brand name, that can be embedded within your product, app, or accessed from your portal, or website.

Flexible Deployment Options

Our proprietary Zoho cloud service is readily available round-the-clock. Alternatively, you can go for either a public cloud or an on-premise environment.

High Scale, Extensible Platform

Comes with a robust set of APIs that enables elaborate customization and highly extensible low-code/no-code integration with any technology stack.

Low TCO

Our pricing policies are simple and transparent. Our cost in terms of licensing, customization, training, and support is the least among market peers.

Security and Governance

Our time-tested and accredited enterprise-grade security features and governance framework ensures continuous data management and stewardship.
What our
customers say
More customers
Versa Creative saves 5000 man-hours per year with Zoho Analytics
Peri CRM chooses Zoho Analytics as their embedded analytics platform
Luxer One powers their business analytics with Zoho Analytics
What are Industry Analysts saying about Zoho Analytics?
Zoho Analytics is rated as an overall leader in customer experience and vendor credibility by Dresner Advisory Services.
Download Report
Zoho Analytics received great feedback in BARC's latest "BI Survey 21" report scoring an impressive 12 top rankings and 28 leading positions across 5 different peer groups.
Download Report
Zoho Analytics has been recognized in 2023 Gartner Magic Quadrant for Analytics and Business Intelligence Platforms.
Download Report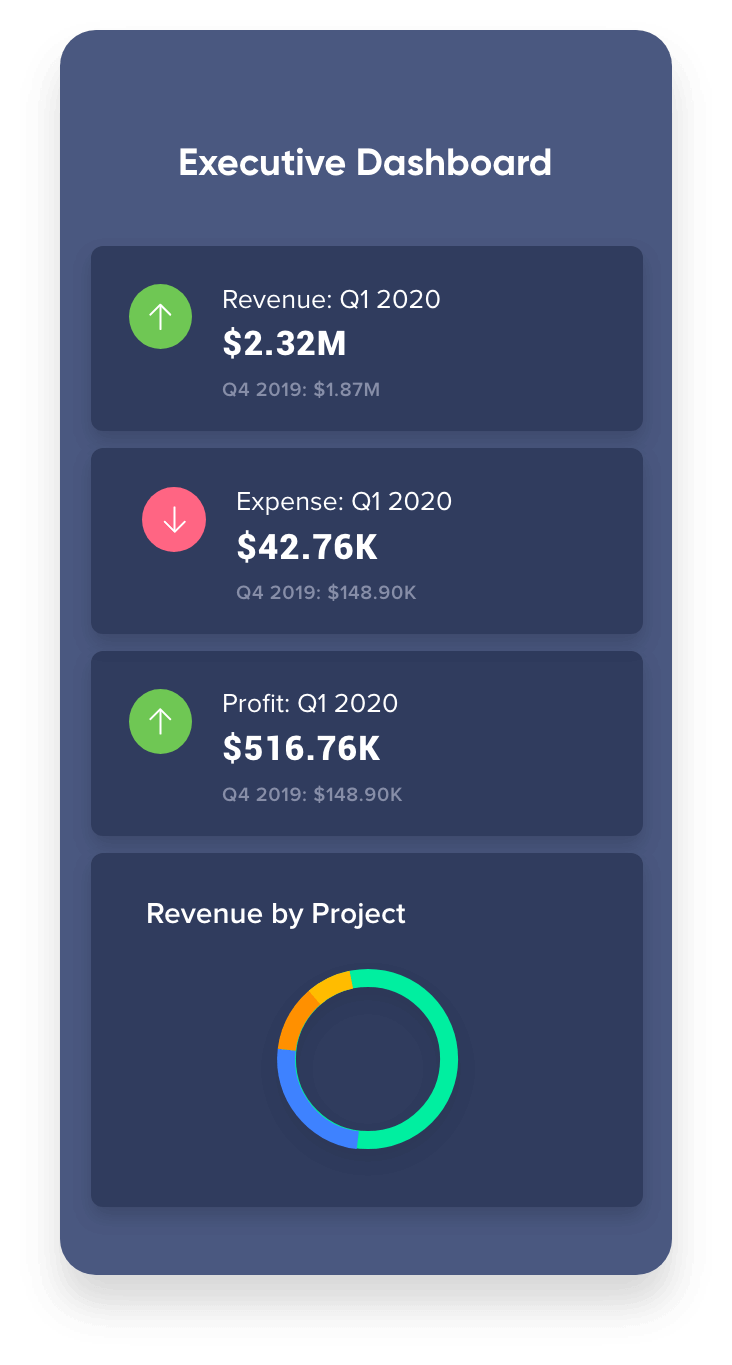 Analytics on the move
Interact with your data, reports, and dashboards anytime, anywhere, from iOS and Android mobile devices.
Learn more about Mobile BI Apps.