How do I find if my bank supports automatic feeds?
To check if Zoho Books supports automatic bank feeds for your bank:
Go to Banking on the left sidebar and click the Add Bank or Credit Card button on the top right corner
Click Connect Now button near the Automatic Bank Feeds Supported Banks.
Select your bank feeds service provider from the Bank Feeds Service Provider dropdown in the popup window.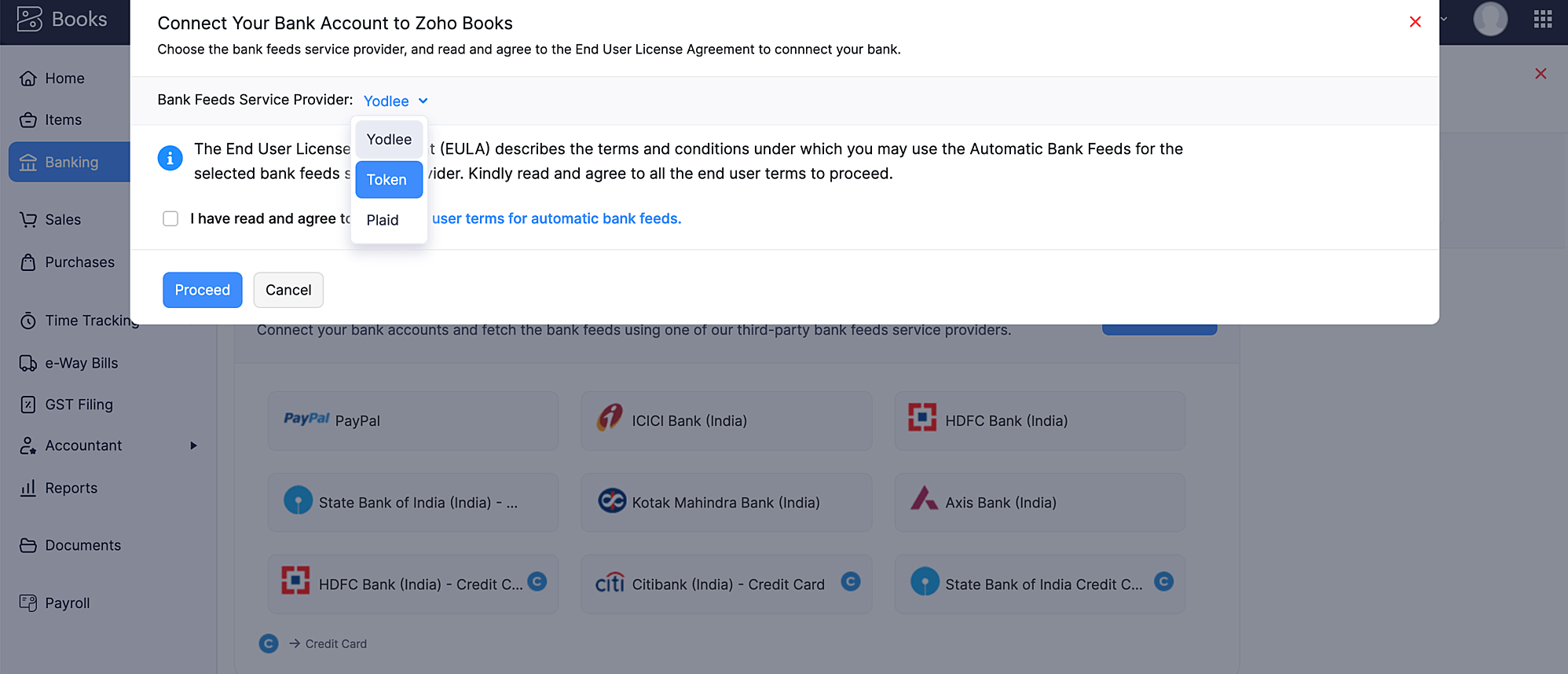 Check the I have read and agree to all the end user terms for automatic bank feeds checkbox, once you've gone through the End User License Agreement (EULA).
Enter your bank's name in the Search field.
If your bank's name is displayed, then your bank is supported for automatic feeds. You can go ahead and configure it.
If you're not able to find your bank account, repeat the above steps by selecting Token as the bank feeds service provider.
Also, you can import your bank statements manually. Learn how to import bank statements.
---