How to import a bank statement?
In order to import the bank statement, please follow the steps provided below :
Go to the Banking tab and select the appropriate bank account.
Click Import Statement button in the bank transaction list page
You can import the statements in five file formats - csv, tsv, ofx, qif and CAMT.053. Select your file.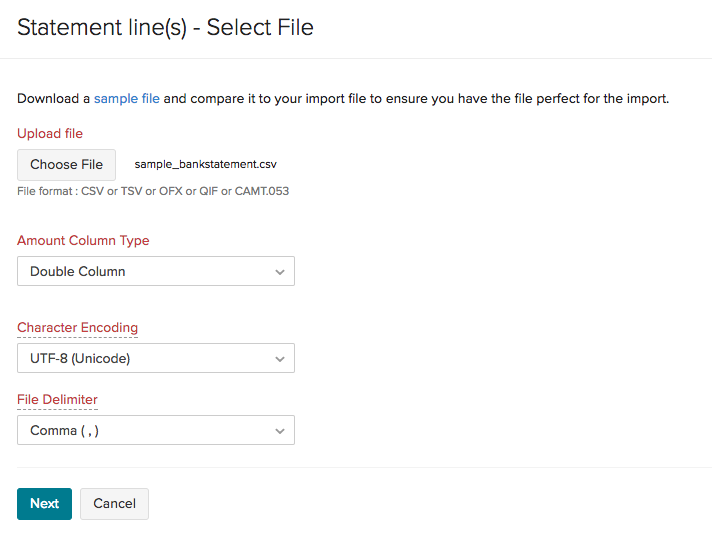 Single field for both deposits and withdrawals
Separate fields for deposits and withdrawals