The different facets of work in our current time
The different facets of work in our current time
Last Updated: December 22, 2020
293 Views
4 Min Read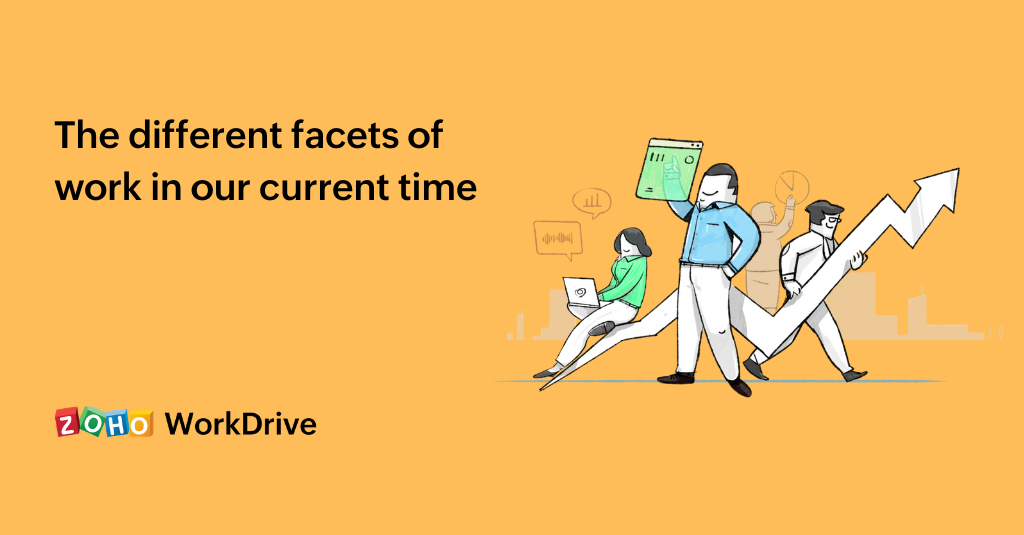 As we all know, work in much of the business world has drastically changed in the last year. The year 2020 was not favorable to many of us. Many public and private sectors are struggling to function, resulting in decreasing productivity, salary cuts, and loss of employment.
While many sectors like real estate, tourism, and construction have taken a hit, five major industries are now dominating our current work culture: Technology (IT and Communication), Manufacturing and Retail, Healthcare, Public (Government sectors), and Banking.
Before the onset of the pandemic, many of us working in one of those five sectors went to the office every day. We worked with designated workspaces and office resources, met people face-to-face, attended meetings, and shared our views instantly.
Now, for much of this past year, many of us have been asked to work from home to maintain social distancing and stay safe from COVID-19. According to CNBC, 70% of people globally work remotely at least once a week, while 53% work remotely for at least half of the week.
How organizations can adapt to these changes
In our current situation with the COVID-19 pandemic, companies need to evolve and teams have to change their nature of communication.
Hybrid work environment
Companies will need to frame new policies and change their work culture according to the pandemic restrictions. While some of the employees work remotely, many will be asked to work from the office. Office spaces will likely change, and companies with multiple employees should implement a new layout to ensure safety.
Productivity
The productivity of an employee should be based on their performance and not on the duration of their working hours. More focus should be placed on performance at the team level than on an individual basis.
Task and project management software should be installed in place of employee monitoring software. This way, company leadership can track the productivity of an individual and the team through activity reports without negatively affecting workplace morale.
Transparency in any organization—regardless of the hierarchy level—will be the key to achieving productivity. More factors that boost productivity include:
Bridging the communication gap between the managers and their teammates.

Keeping tabs on employee concerns
Re-examining long-term goals
To continue adapting to the needs and restrictions of our current time, companies have to review their long-term plans and analyze where they stand. Recovering from any setbacks will be their prime motive. Over the long term, discovering new opportunities will improve the business. Short-term and long-term plans will be reconfigured.
The need to change plans and adapt can come from:
Acquisition and incorporation

Competition

Technological advancements
Change is inevitable as you grow your business. What matters is how you adapt to changes and renew your goals accordingly.
Renew methodologies
The pandemic may have changed customer requirements. Companies have to exercise new strategies and develop ideas with proper analytics to acquire new customers and to maintain their existing customers.
Re-evaluate your methodologies to:
Grab new opportunities

Rebuild your brand

Stay up to date

Cater to the needs of your business
Your strategies will fail if your methodologies can't match your current business reality. What's the point of having a vision without the proper tools to build it?
Technology
Digitization and the role of the cloud are becoming increasingly vital. HR & Training practices are moving online, while virtual web-conferencing and training tools are likely to take precedence over in-person alternatives.
Many companies have opted for cloud technology solutions such as online file management systems, Human Resource Information System (HRIS), and finance apps.
WorkDrive is one such cloud document management platform equipped for file storage, sync & collaboration wherein you can manage your teams and their files with ease.
Here are a few reasons why companies should choose online file storage or DMS for remote work:
Ease of sharing files with the right permissions

Ease of access from anywhere

Scalable storage options

Automation

Disaster recovery

Integration with other business apps

Affordable alternative to on-premise infrastructures
As companies around the world are slowly adapting to the changes and trying out new strategies to manage workflow and productivity, many have concerns about protecting their data, offering remote staff efficient access to it, and facilitating digital collaboration with their team members.
As remote work and geographically dispersed teams become more and more common, most organizations need the right tool to overcome the challenges involved in these changes. Zoho WorkDrive is here to be a solution to these needs. WorkDrive offers the right platform to create, access, and store data securely, collaborate with team members, and work together regardless of their location.
Ideas that many businesses thought were impossible last year are being implemented by those same companies now. Working from home was considered a luxury before, but now it is a necessity. We have to accept and prepare ourselves for the changes and stay strong together.
Leave a Reply
Your email address will not be published. Required fields are marked