How to set up custom SMTP for your sender address
Last Updated: June 27, 2023
721 Views
2 Min Read

What is custom SMTP?
Simple Mail Transfer Protocol (SMTP) is an email sending and receiving internet protocol. The SMTP server acts as a storage for your messages and a relay to deliver them. In Zoho TeamInbox, we use our very own SMTP email servers to send and receive your emails. Alternately, you can choose to send emails using your dedicated SMTP server.
Why should you use custom SMTP?
We highly recommend that you use custom SMTP to ensure deliverability. With this you will have complete control over your emails and the DNS records.
Also, when you use a custom SMTP, the emails you send from Zoho TeamInbox will be saved in your server, but this is highly dependent on your server settings.
How to set up custom SMTP?
In Zoho TeamInbox you can associate multiple sender addresses with your inboxes. From these addresses you can choose the most appropriate while sending out an email. When you add your sender addresses to Zoho TeamInbox, you can choose to set up custom SMTP.
While adding a sender address, check the Use custom SMTP server option, and enter the following information.
Your hosting service's name and port.
Choose if you want to use SSL or TLS.
You can get the above two information from your service's SMTP details.
Your account credentials. If the sender address is a group address, you can enter the credentials of one of the group members.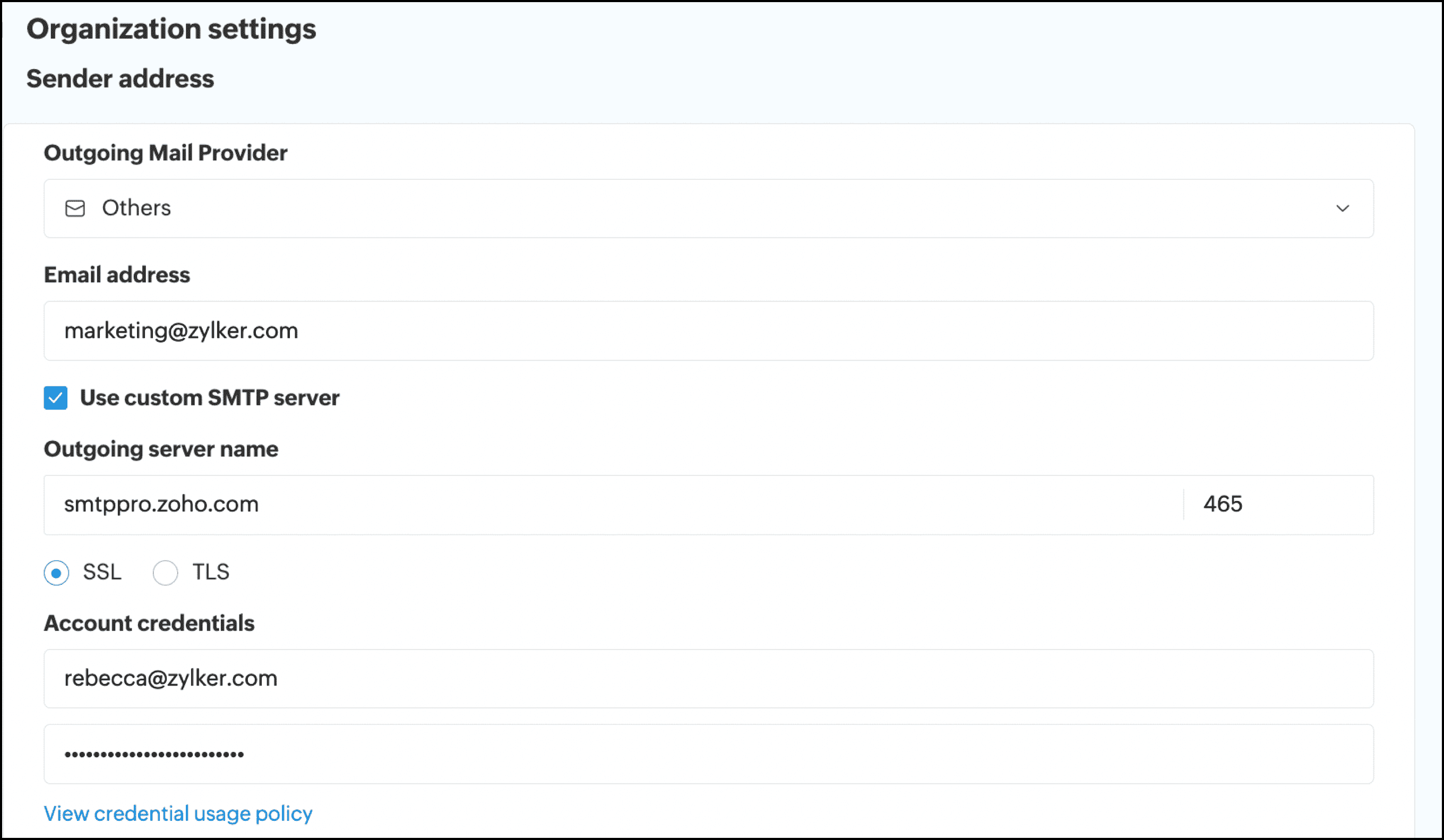 What if you don't want to use your custom SMTP?
You can choose not to use your own SMTP, and send emails using Zoho's SMTP server. In this case you will have to configure DKIM for your domain to allow Zoho to send out emails on your behalf. This again is to ensure deliverability.
To configure DKIM for your domain
As a first step, go to Settings in Zoho TeamInbox and select Deliverability settings under Organization. Check if your domain is listed here and check its DKIM record. You should add the values displayed here as a new record in your DNS.
Vignesh S

Vignesh works as a Marketing Analyst at Zoho Corporation. He is a passionate creator with a penchant for marketing and growth. In his free time, you can see him shuffling between books, movies, music, sports, stories, and traveling, not necessarily in the same order.
Leave a Reply
Your email address will not be published. Required fields are marked