Watson Assistant Integration
Watson assistant powered by IBM, helps you to build powerful bot assistant for your website. You can customize the Watson Assistant according to your website business needs, and deploy across multiple channels to bring help to your customers where and when they need it. Watson Assistant is an offering for building conversational interfaces into any website or application. Most chatbots try to mimic human interactions, which can frustrate users when a misunderstanding arises. Watson Assistant is more. It knows when to search for an answer from a knowledge base, when to ask for clarity, and when to direct your visitors to a human.
You can integrate the Watson Assistant you have built with Zobot and let them serve your website visitors effectively.
Benefits of using Watson Assistant in Zobot
Watson Assistant is easy to build, and anyone can get started easily. It doesn't require any coding/developer knowledge to get started. 
It is powered by the AI that understand your users and provides training recommendations as you build and run your assistant.
Integrating your Watson Assistant with Zobot you can reach your visitors where ever they are.  You have the flexibility to deploy Watson Assistant on your site and in a mobile app using SDK.
 It supports 13 languages, so you can communicate more effectively and extend your global reach.
You can use SalesIQ input/display cards in Watson Assistant for getting inputs and show output to the visitors. You can configure your bot to respond using buttons, auto-pick, sliders, images, and links. Using buttons allows users to interact with your bot in a way that standardizes a conversation.
SalesIQ supports dynamic text in the Watson responses, and you can use them in trigger messages and chat responses.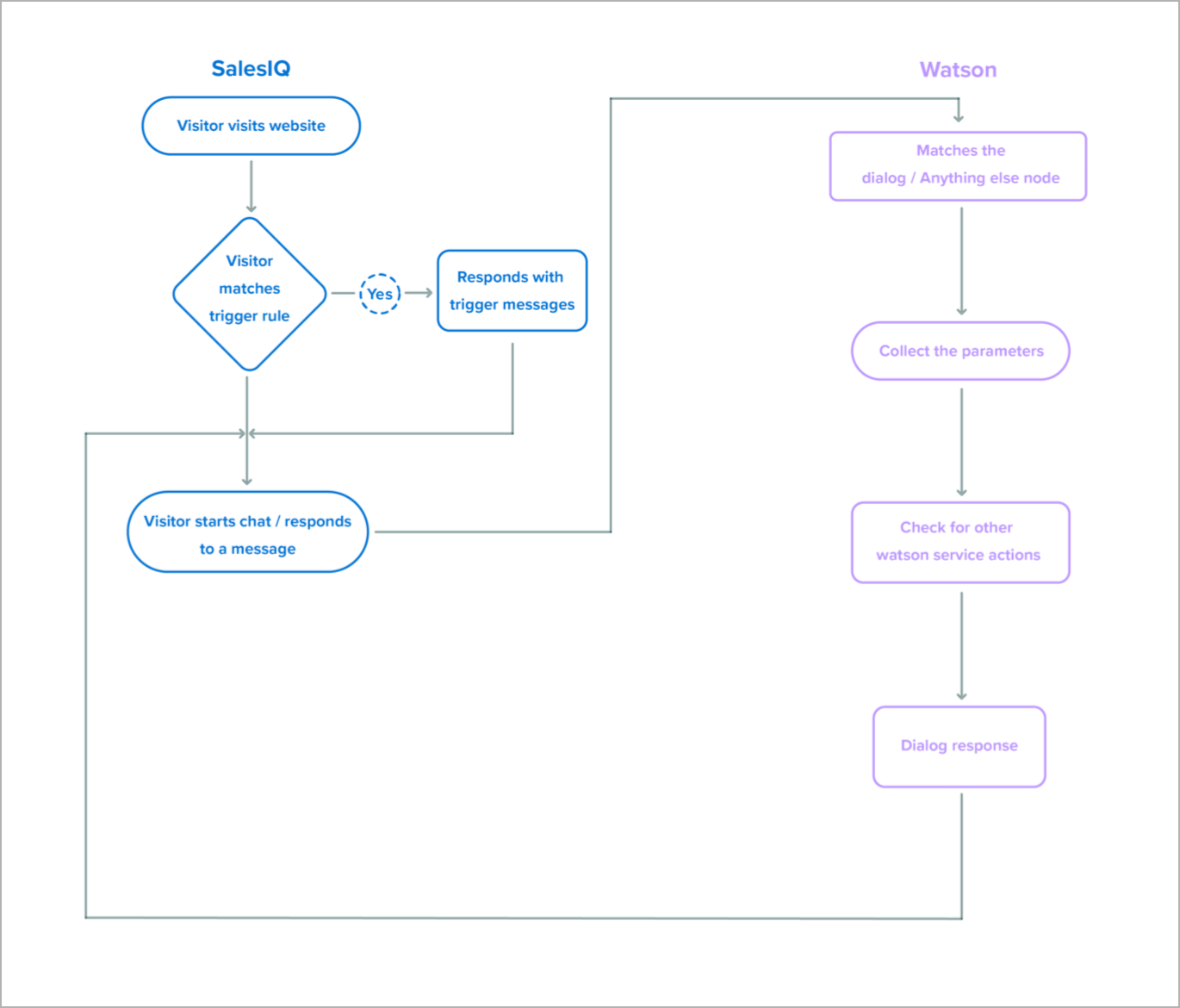 You can integrate Watson Assistant with SalesIQ bot in a few steps:
Navigate to Settings > Zobot > Add Bot, provide your assistant a Name.
Provide a Description.
Choose a website from the drop-down.
Choose Departments for your bot to assist.
Choose the Visitor Type, to whom you wish the bot to interact with.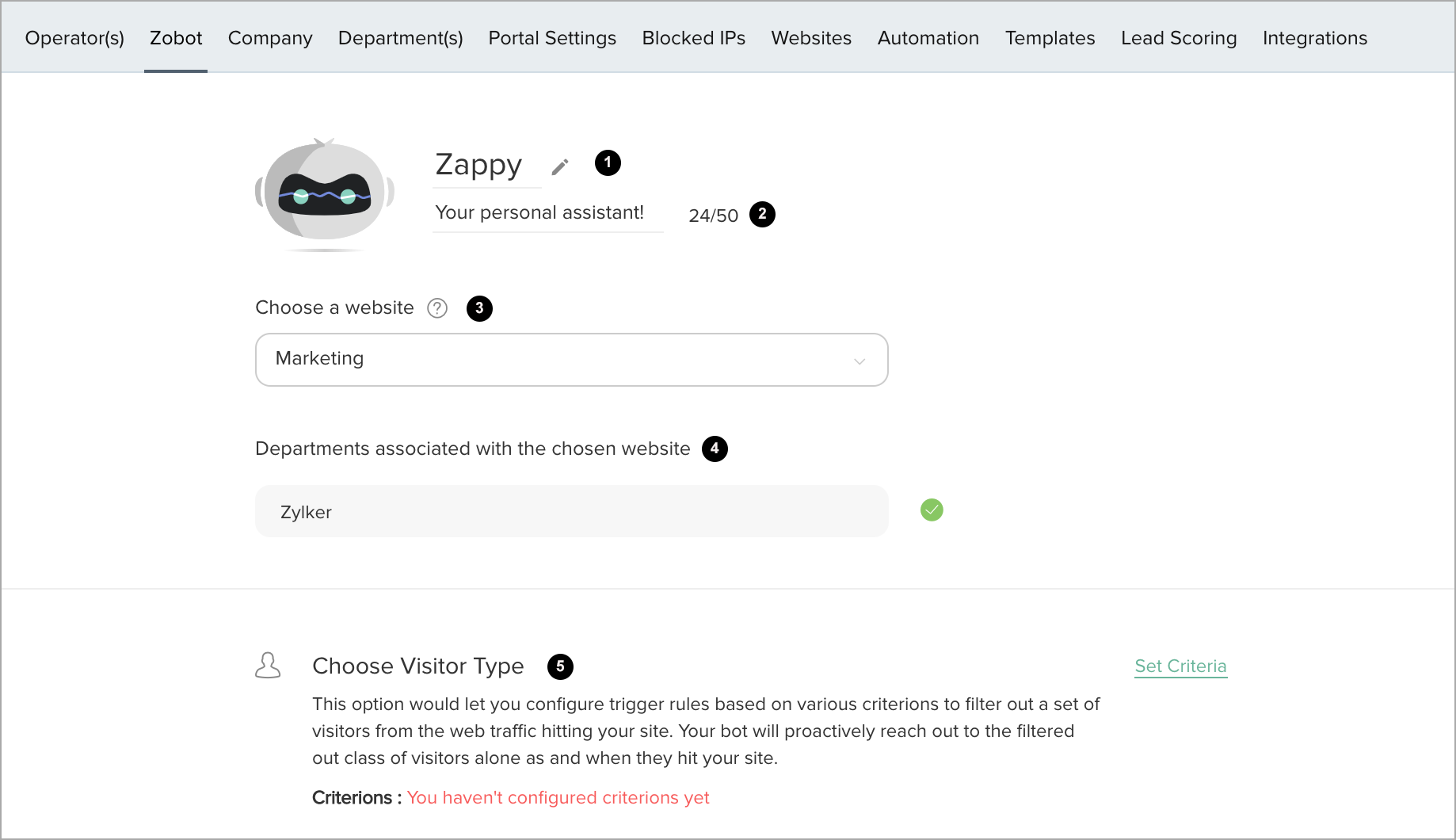 Then, set choose when to Trigger your website Visitor, ​you can initiate the trigger:

When the visitor lands on your site
When the visitor clicks on the widget
When the visitor performs a custom action
None

You can define the Working Hours for your bot, between:

24/7 - Round the clock
During standard business hours
During non business hours
When operators are offline during business hours

You choose to show the Bot Typing Status to the visitors, to create a human like conversation process.
You can Allow your bot to Handoff the chat to a human operator.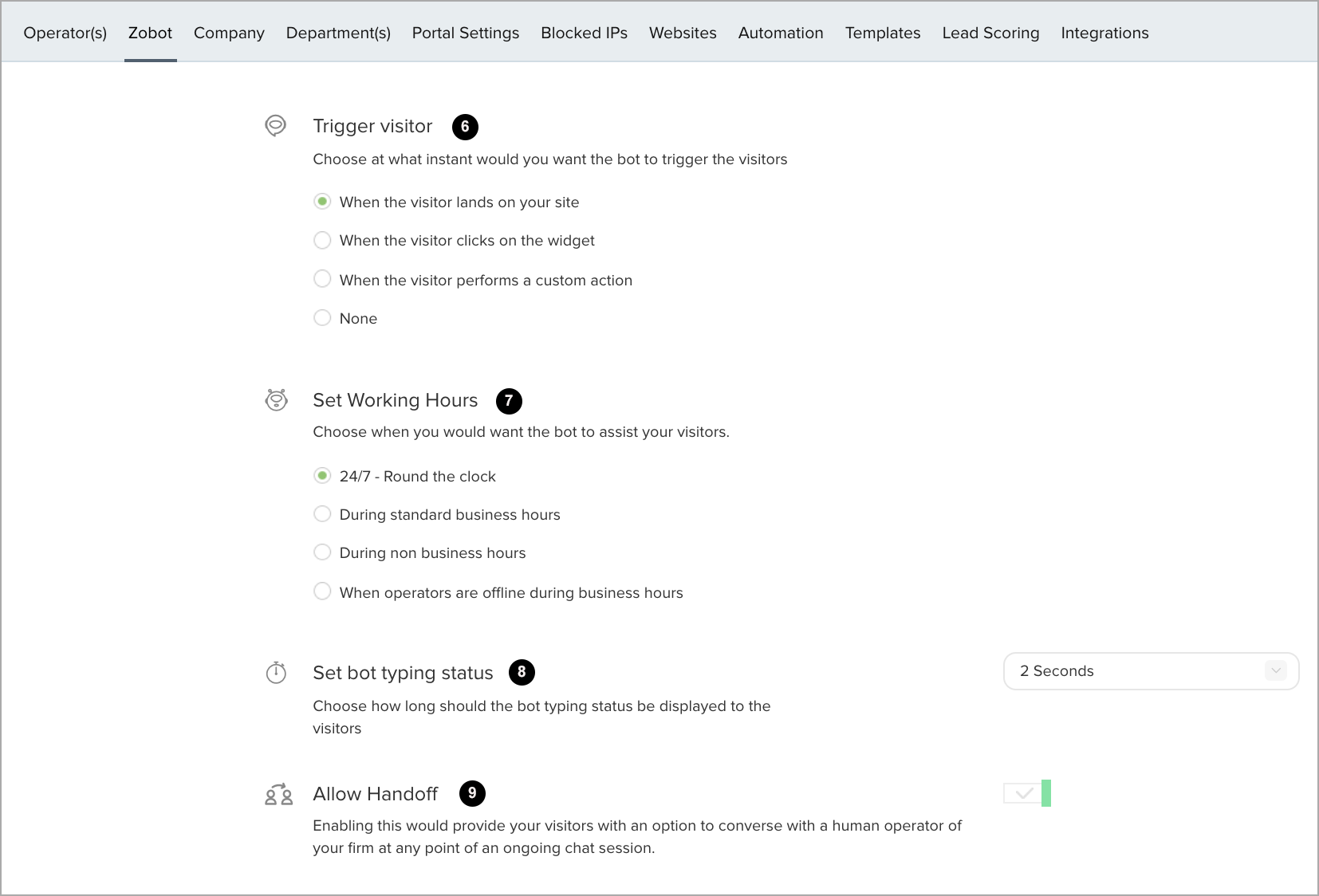 Choose Watson Assistant in the Which platform would you like to use to develop your bot? section.