Fast, Hassle-Free and Wider Recruiting capabilities.
Unlike job boards, where you have to use templates for job posts, With Zoho Recruit's Facebook Job Posting's integration, create unique and distinct job posts. Target your audience, location, pick your budget and target all jobs relevant to them.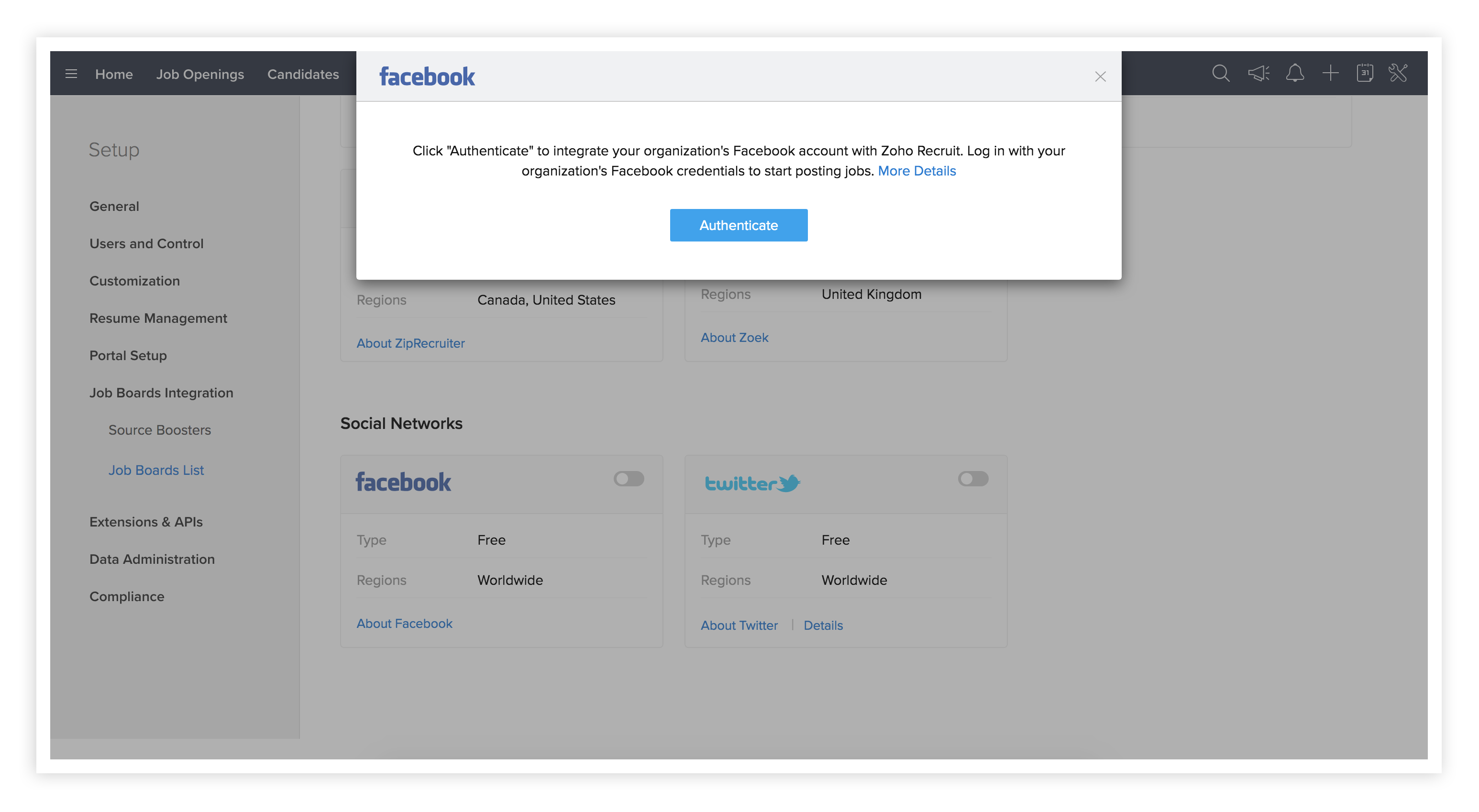 Stay in control with Facebook.
Your official Facebook profile page can now be your career site in a few simple steps. Add a job description, any minimal or ideal requirements, a cover picture to make it more personal, and any testimonials to ensure your posting performs as best as possible.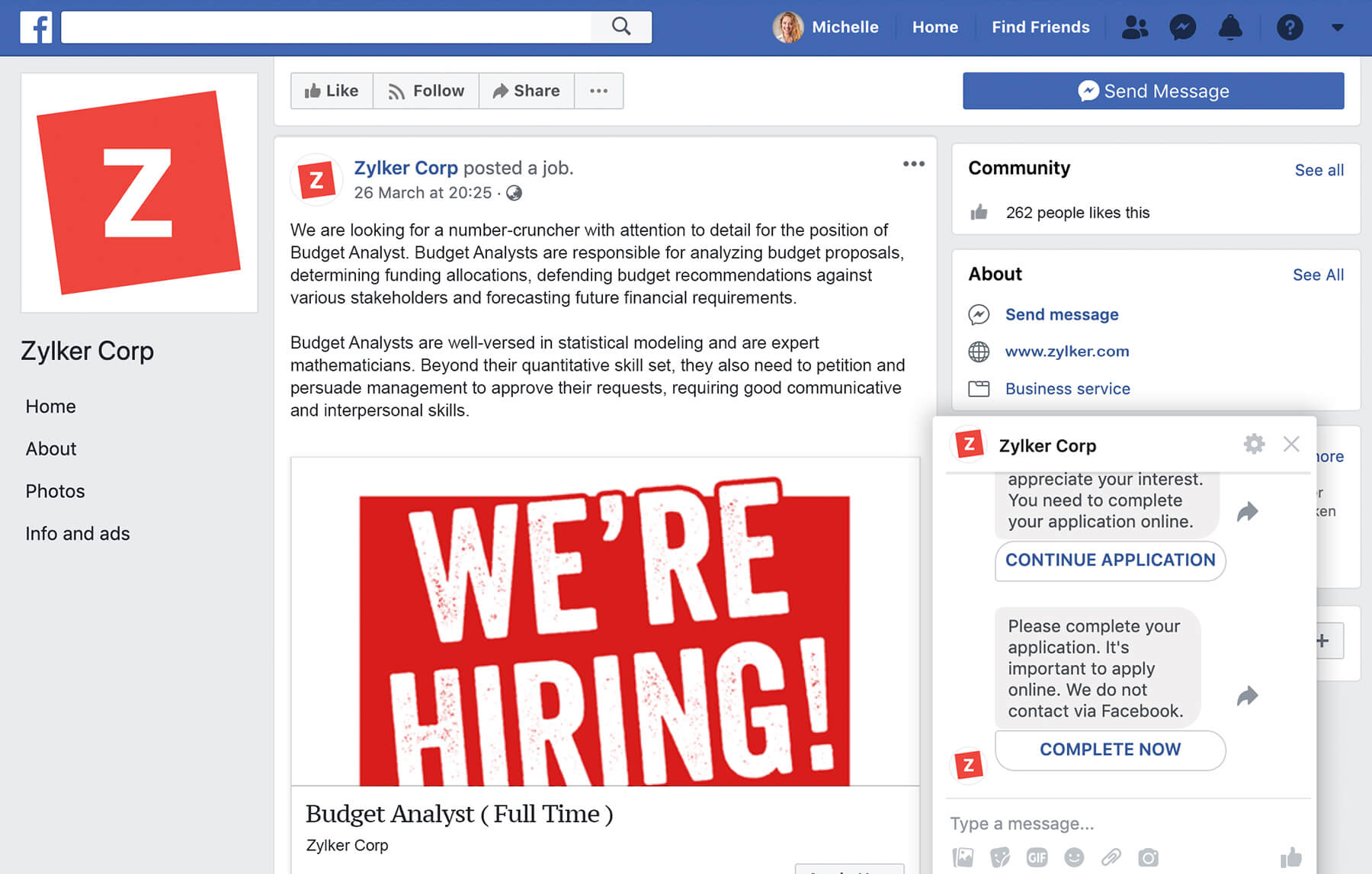 Manage candidate applications effortlessly.
Just as Facebook allows easy login into multiple applications, Facebook Job postings saves candidates from complex and lengthy application processes. Upon applying, candidate information is auto-filled from their profiles and saved as a record in Zoho Recruit's database. Applicants can edit their details before submission.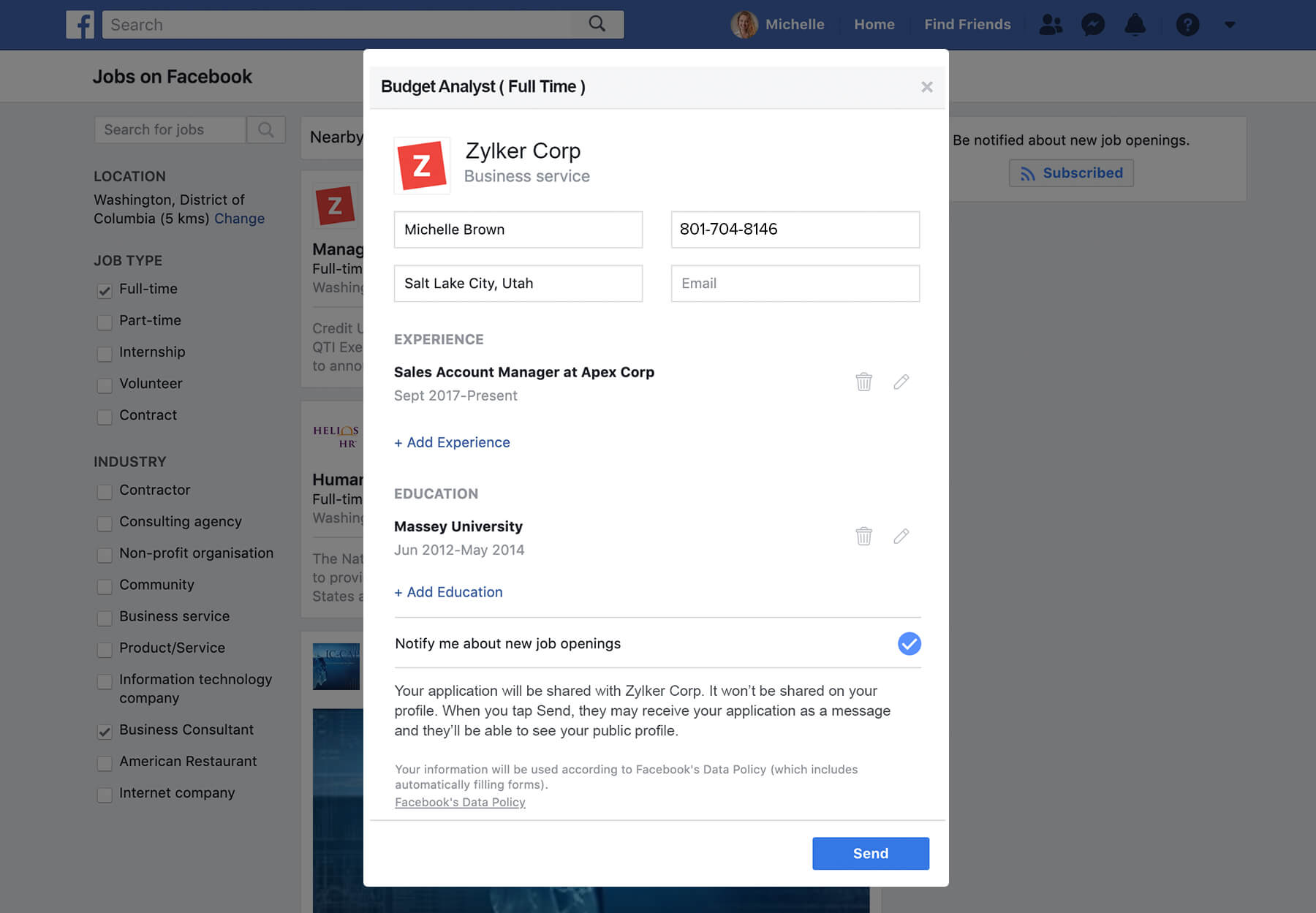 Proactively target passive candidates.
Tap into the passive candidate pool on Facebook and increase your chances of finding the right candidate. Reach out through interactive content or let them know what's going on at your company and keep them in the know. This level of engagement can lead to passive candidates seeking out new opportunities.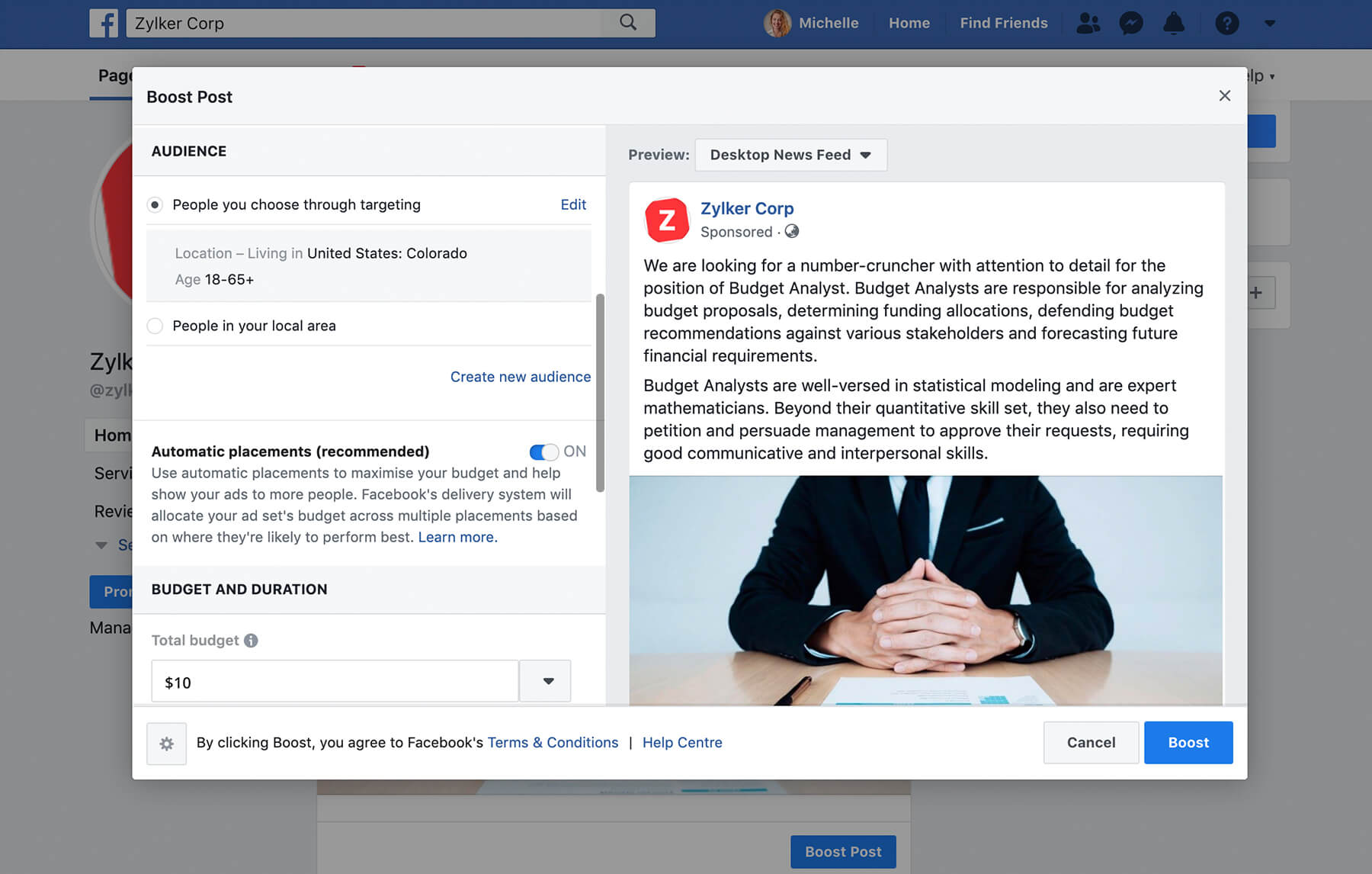 Make them an offer they can't refuse
Optimized for mobility.
Post jobs onto your Facebook page on-the-go. Leverage social media to transform and accelerate your recruitment process.
Just click and go.
With candidate applications getting parsed into your Zoho Recruit account, managing job applications is a walk in the park.
Ready. Aim. Hire.
Managing job openings and finding candidates should never be a chore. Give your hiring process a makeover by using Facebook.
Reorient your recruiting strategies and hire the right candidates.
Get on board