5 tips for managing time off requests
5 tips for managing time off requests
Last Updated: December 12, 2023
3.8K Views
3 Min Read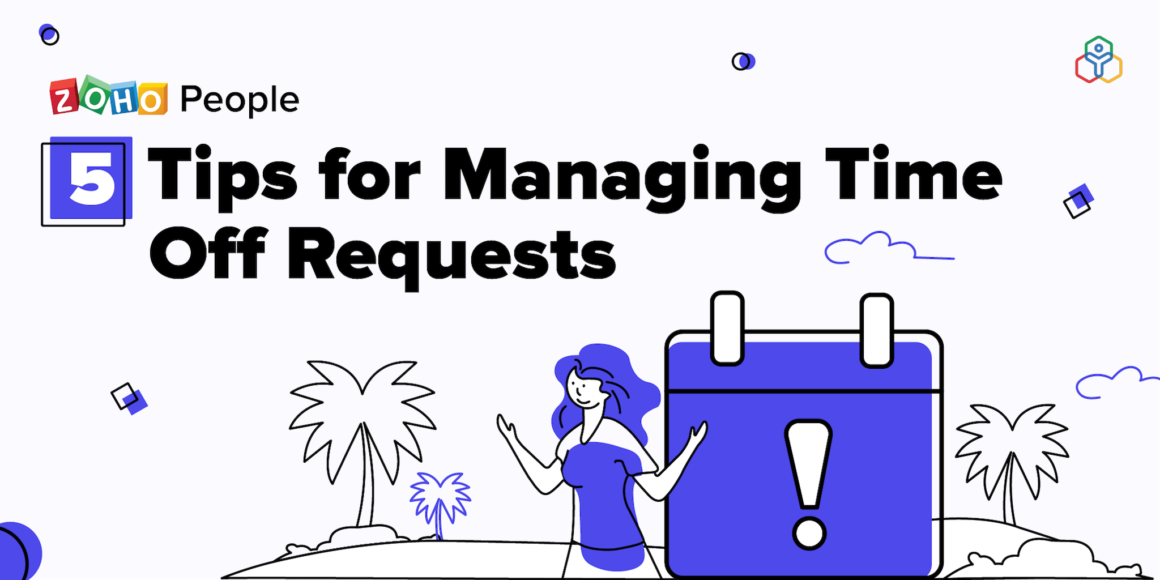 Time off is important to both employees and employers as it impacts a firm's business operations. Organizations may face significant financial consequences when they don't allow employees to take time off. It leads to decreased job satisfaction and employee retention. Productivity and creativity levels come down, and the company loses revenue as a result. Unscheduled absenteeism also increases when firms have a leave policy that is too strict. One way to mitigate this is to have a plan for effectively managing employee leave requests. Here are some tips to help you handle time off requests quickly and easily.
1. Encourage employees to plan their time off in advance
When employees plan their time off well in advance, it helps you as an HR manager make sure that there are no schedule clashes between employees. This also allows employees to plan ahead with their work and allocate tasks to others based on their availability. Encouraging employees to schedule their casual time off three to four months in advance is helpful. If it comes down to it, setting deadlines for when employees can submit leave requests for certain periods is also useful.
2. Leave the decision to team managers
One of the most effective ways to manage employee time off is by allowing team managers to seize authority over leave schedules. Managers are in the best position to decide if it's possible to manage the workload without the presence of certain employees. Furthermore, managers may be more aware of the personal needs or reasons for their employees' time off requests. This will help you make the right decision and reduce schedule conflicts when dealing with multiple time off requests.
3. Allow employees to work from home
Due to some personal commitments, your employees may not be able to be physically present at the workplace. If possible, give employees the flexibility of working from home, especially if you know they have the tools needed to get their work done away from the office. This is a win-win situation for both you and your employees. Your employees can concentrate on their personal commitments and complete their office work whenever possible. You and the rest of the management team can worry less about incomplete work.
4. Set limits, but be kind
When time off requests for certain employees are rejected, be sensitive and put yourself in the employee's shoes. A time off rejection should be conveyed as kindly as possible to avoid upsetting employees. During such times, being harsh can make employees resentful and may contribute to an increased employee turnover rate.
5. Implement a system for approving time off
Having a proper evaluation system to review employee leave requests may help streamline the process. Define everything from how and when time off should be applied to who is responsible for leave approval. Using a time off management software can serve the purpose. This will help you avoid chaos when multiple time off requests arise.
Time off is necessary for employees. It is important that your workers have the chance to spend some quality time with their families. Taking a break and relaxing helps them stay motivated when they are at work. These personal needs should be supported by your organization to ensure a positive relationship between your employees and their work. Effectively managing leave requests is a huge part of this process. We hope these tips gave you insight on how to handle time off requests in a way that won't hurt your business or disappoint your employees.
Zoho People, our HR software, streamlines the time off management process of your organization, making it easy for both you and your employees. Employees can check their time off balances easily and apply for time off according to the availability. Click here to know more about our time off management system.
Also read:Why your organization need a time off management system?
Tarika

Content Specialist at Zoho People
Leave a Reply
Your email address will not be published. Required fields are marked