Why become a
Zoho Consulting Partner?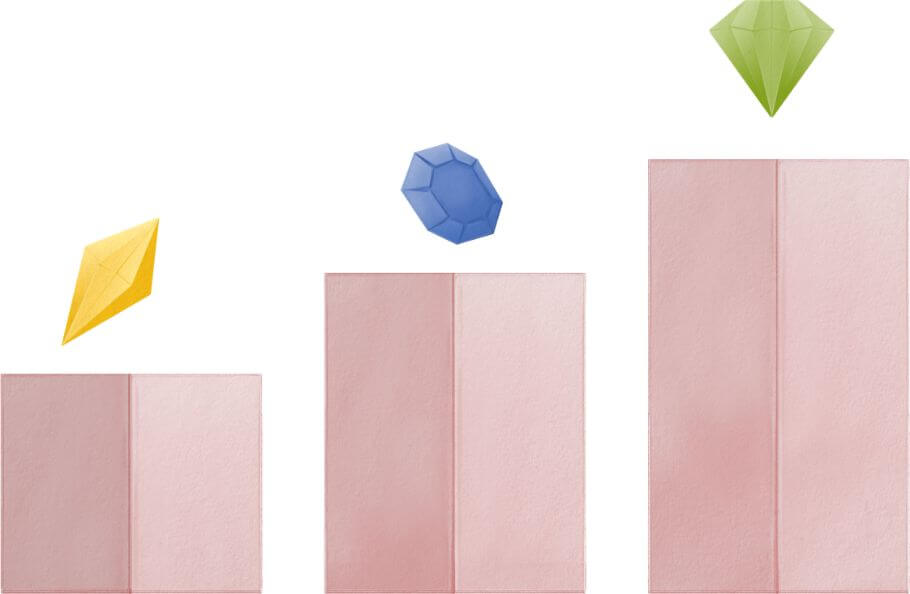 Gain opportunities across markets and industries
Modern businesses want applications that are custom-built to address their unique needs. With access to + applications, Zoho partnership offers you extensive opportunities to create value for your customers, irrespective of their size or industry.
Become a true solution provider
Your customers want more than a product. They want relevant and customized solutions to their problems. Equipped with Zoho's extensive portfolio of products, as well as their own industry expertise, Partners are uniquely prepared to provide these solutions. Our Partners add value at every stage of the customer journey, from the initial consultation to product implementation, user education, and post-implementation support.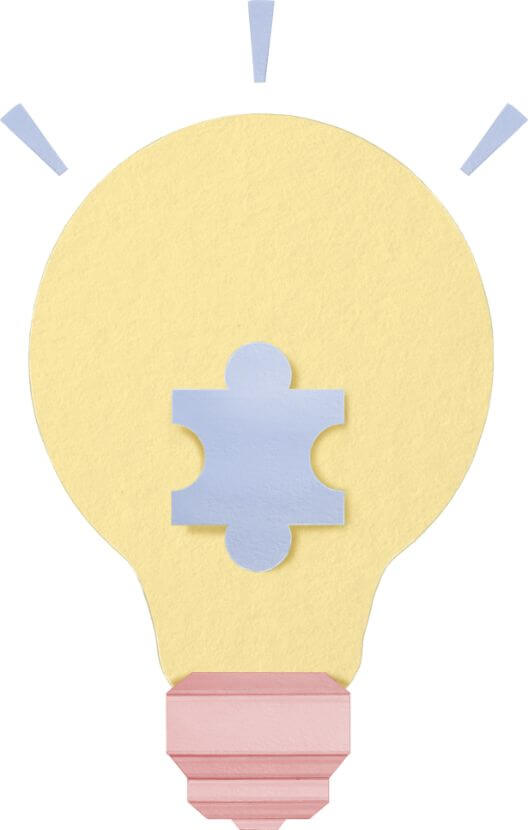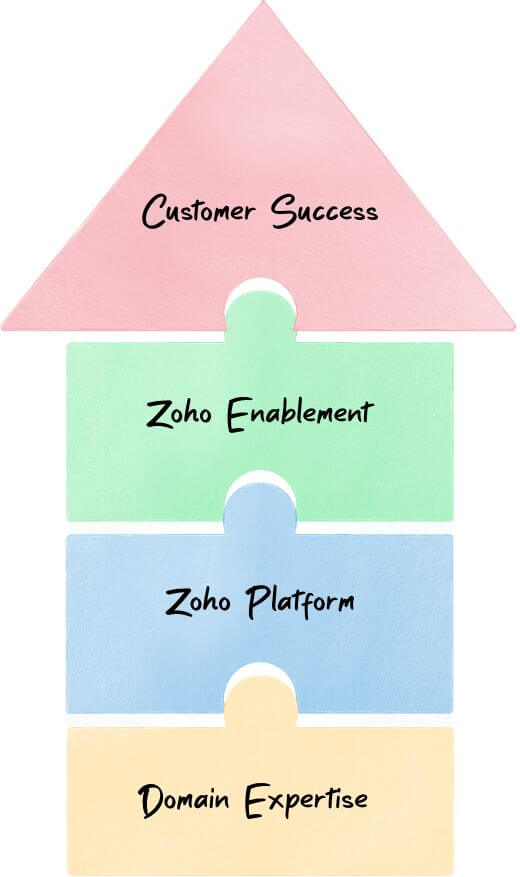 Build advanced capabilities for
+ Zoho products

Build cutting-edge capabilities for Zoho products by becoming a certified Zoho consulting partner and distinguish yourself. Provide immense value to your customers by combining the range of Zoho products with your industry and solutioning capabilities. Grow your business by building consistent successes for your customers.
Specialize according to your strengths
Based on your specialization, you can build Zoho capabilities for a specific category, or develop resources for products across our suite. Our Partner Program supports specialization in the following areas:
Our growth ecosystem
02000+

CONSULTINGPARTNERS

075+

COUNTRIES WITH PARTNER PRESENCE

0900+

MARKETPLACE INTEGRATIONS BY PARTNERS

033%

REVENUE CONTRIBUTION BY PARTNERS
Hear from our Partners
Zoho One to me is the Netflix moment of enterprise applications
Gopinath Narayanan Belladonna IT Pvt Ltd
Zoho is best of breed in every software domain
Karl Odent Salesbridge
The 5 year journey of a successful Zoho partner
Lucy Beck A2ZCloud
What do we look for in a Partner?
An established customer base in the region of preference and proven ability to generate demand

A valid registration and a website that accurately represents your service offerings in your region of interest

A dedicated team of sales and technical experts to handle your Zoho business

Demonstrated experience selling and implementing SaaS applications in a similar category
* Note: You are not eligible to apply for this program if you are already a Zoho Affiliate Partner. You cannot be involved in more than one type of partnership simultaneously. Please write to partnerships@zohocorp.com
Apply to the Partner Program
Application evaluation
Sign the Partner Agreement
Partner onboarding
Start selling Zoho products
Apply to the Partner Program

Fill out the application form on the Zoho Partner Program website. Provide information about your business, such as its size, location, website address, and area of expertise. Please be sure to provide information about the services you offer and your target market.

Application evaluation

A partner recruitment manager will evaluate your application and get connected with you to collect further details and complete the evaluation.

Sign the Partner Agreement

Once your application is accepted, you must sign the Zoho Partner Agreement, which outlines the terms and conditions of the partnership.

Partner onboarding

Your Partner Account Manager will guide you through the onboarding process by introducing Zoho's product suite, providing applicable sales and marketing training, establishing joint objectives, and developing a plan to achieve them.

Start selling Zoho products

Once you become a Zoho Partner, you will have access to a range of resources, including training, marketing materials, and support. Use these resources to start selling Zoho products to your customers.
* Consulting Partner application evaluation could include, but is not limited to, the above criteria.
Partner privileges
Partner Portal
Demo Accounts
Manage Customers
Partner Directory
Partner Badge
Partner Blogs
Training and Certification
Partner Webinars
Partner Events
Partner Portal
Easily access all your sales and marketing tools and training resources in a central hub designed specifically for Partners.
Demo Account
Receive demo accounts for testing, evaluation, POC, and demonstration purposes. The number of demo licenses/accounts you receive depends on your Partner tier You can set up and manage your demo accounts from your Partner Store.
Manage Customers
Map your customers, manage their subscriptions, initiate commissions, view reports, activate demo accounts, and do much more from our exclusive online application.
Partner Directory
Enhance your visibility and credibility with a Consulting Partner listing in our Directory. *Subject to revenue performance. Learn More
Partner Badge
Establish credibility by displaying your tier-specific badge on your website, in emails, and on other materials. *Subject to tier.
Partner Blogs
Gain valuable insights and stay informed about the latest trends and developments in your areas of interest. Learn More
Training and Certification
Empower your sales and technical teams to excel across Zoho products with our extensive on-site and online training programs and certifications. Learn More
Partner Webinars
Experience our interactive webinars, where you'll learn about marketing strategies, effective product implementations, and more. Learn More
Partner Events
Explore Zoho Partner Events, including partner conferences, webinars, product training sessions, partner meet-ups, town halls, and partner-led events. Discover a world of opportunities at our partner events taking place near you. Learn More
Additional Partner Enablement Programs
Meet Zoho product experts, PAMs, and leadership at Zoholics and Inspire.
Engage with customers through exclusive meetups and co-sponsored events.
Stay up to date on everything Zoho with dedicated Zoho Partner Connect and Cliq channels.

Inspire is our Partner conference designed to empower Zoho Partners and celebrate their journeys with us. It serves as a knowledge-sharing platform for global partners, industry leaders, and Zoho experts.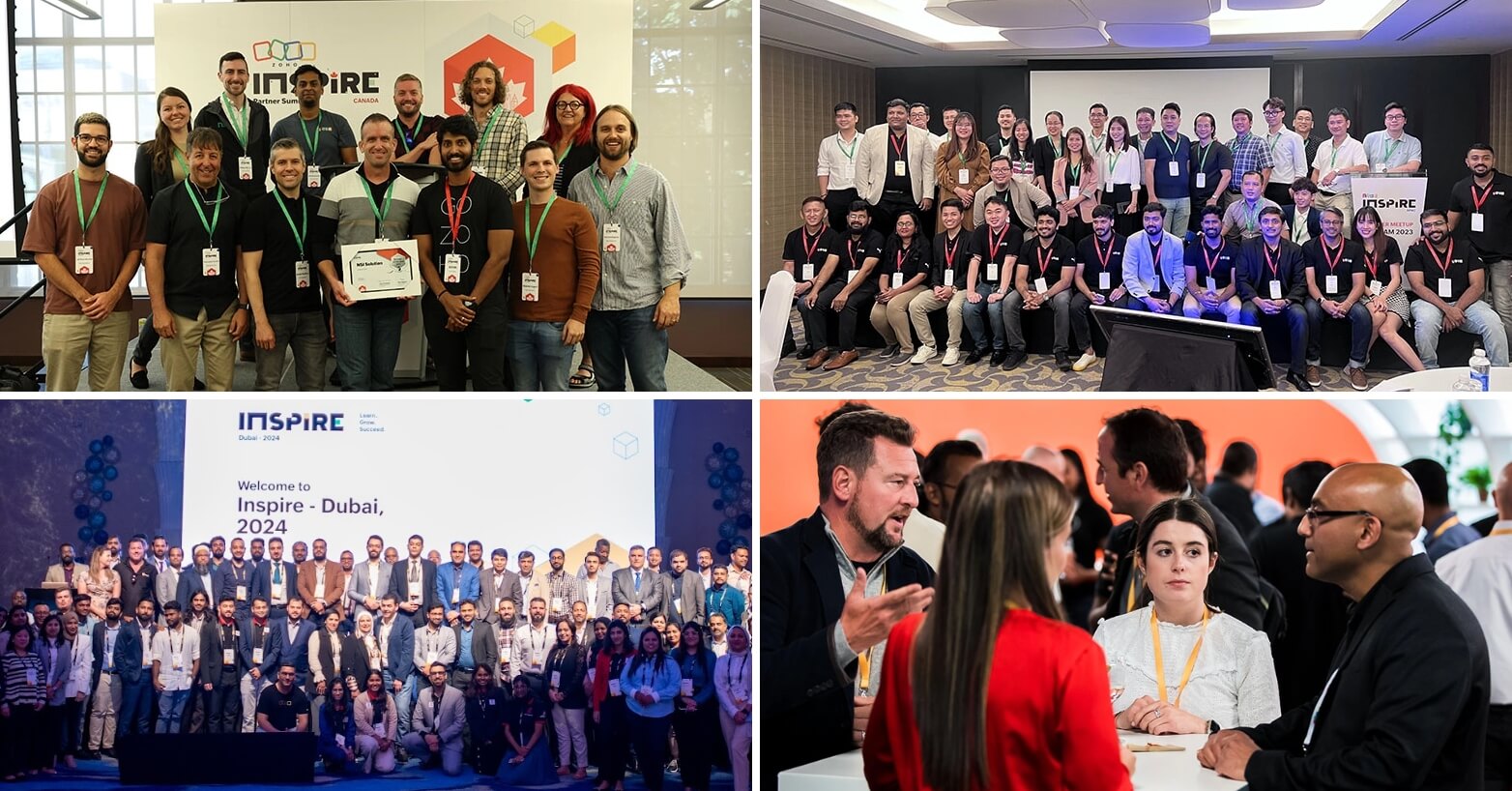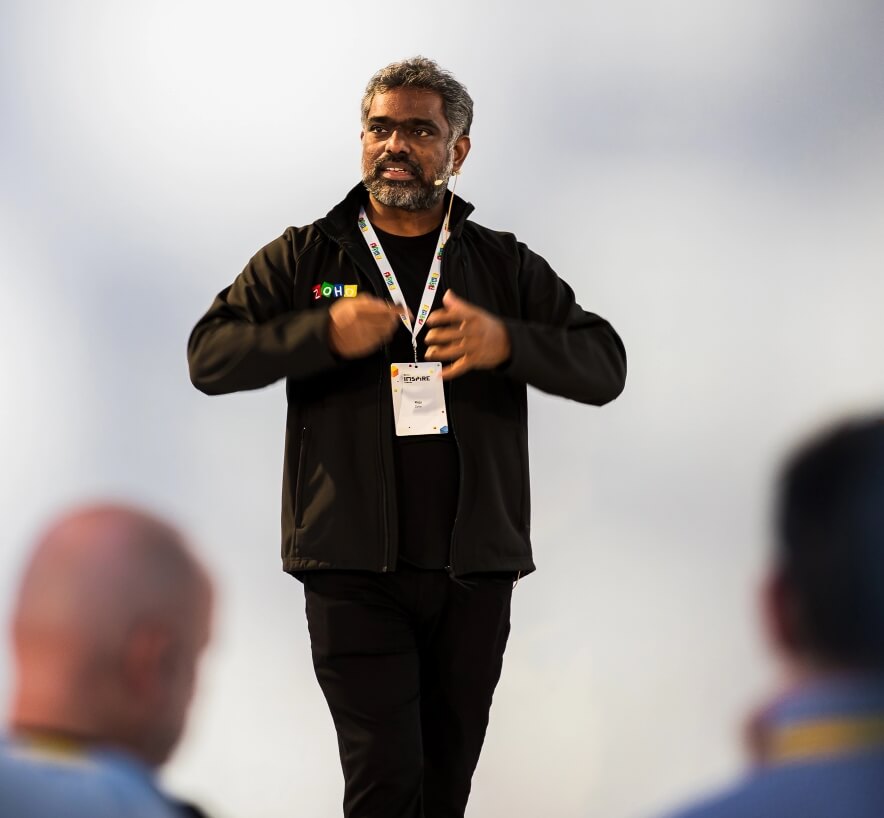 Frequently Asked Question
I am interested in the Zoho Consulting Partner Program. How do I get started?
Please sign up here. Our partner recruitment team will review your application and reach out to you.
Does it cost me anything to become a Zoho Consulting Partner?
No, the Partner Program is free to join.
Who is not eligible to participate in this program?
If you do not meet the eligibility criteria outlined above, or if you are an existing Zoho Partner, you cannot apply for this program.
Can I be part of multiple Zoho Partner Programs simultaneously?
No, you cannot participate in multiple Partner Programs simultaneously.
How is a Zoho Consulting Partner different from a reseller?
A reseller may resell our products, but may not have implementation or solutioning capabilities. Zoho Consulting Partners are expected to add value through presales, consulting, product implementation, user training, and support.
How is the Zoho Consulting Partner program different from the Zoho GSI Partner Program?
There is no document is not available
My business serves customers in multiple geographic regions. Do I need to sign up for the Partner Program in each country?
No, you are not required to sign up separately for each country. Sign up once, and your partner account manager will discuss each region's policies with you.
Do I need to sign an agreement to become a Zoho Consulting Partner?
Every Zoho Consulting Partner is required to agree to the terms and conditions of the program and sign Zoho's Partnership Agreement.
How do customers find Partners to work with?
Customers can find Partners to work with from the Partner Directory on our website:Find Partner
Does Zoho provide complimentary and demo accounts for Partners?
Zoho offers complimentary accounts to Partners for customer demos and internal training.
Does Zoho offer training/certifications to its Partners?
Our training team offers extensive, online interactive and self-service product training to Partners across products. Our training resources are available to all our Partners.
How can I access Zoho's marketing and sales materials for Partners?
Once you become a partner, you will receive a link to your Zoho Partner Portal. Partners can access all sales, marketing, training, and branding resources from the Partner Portal.
Who should Partners contact with questions?
How can I get listed in the Zoho Partner Directory?
If a Partner meets the required revenue benchmark and provide all relevant data for the listing, they will be listed in the Partner Directory.
Does Zoho provide support to Partners to help close high-value deals?
Yes. We work with Partners and encourage them to use Zoho teams and resources when engaging larger customers. We readily provide technical and marketing support to help Partners close high-value deals.
Does Zoho provide post-sales support to Partners?
Yes. Zoho has a dedicated Partner support channel for both Partner support and Partner customer support.