VAT accounting software
Zoho Books makes VAT compliance effortless. Calculate VAT liability, create and send VAT invoices, and generate comprehensive VAT reports to always stay on top of your taxes.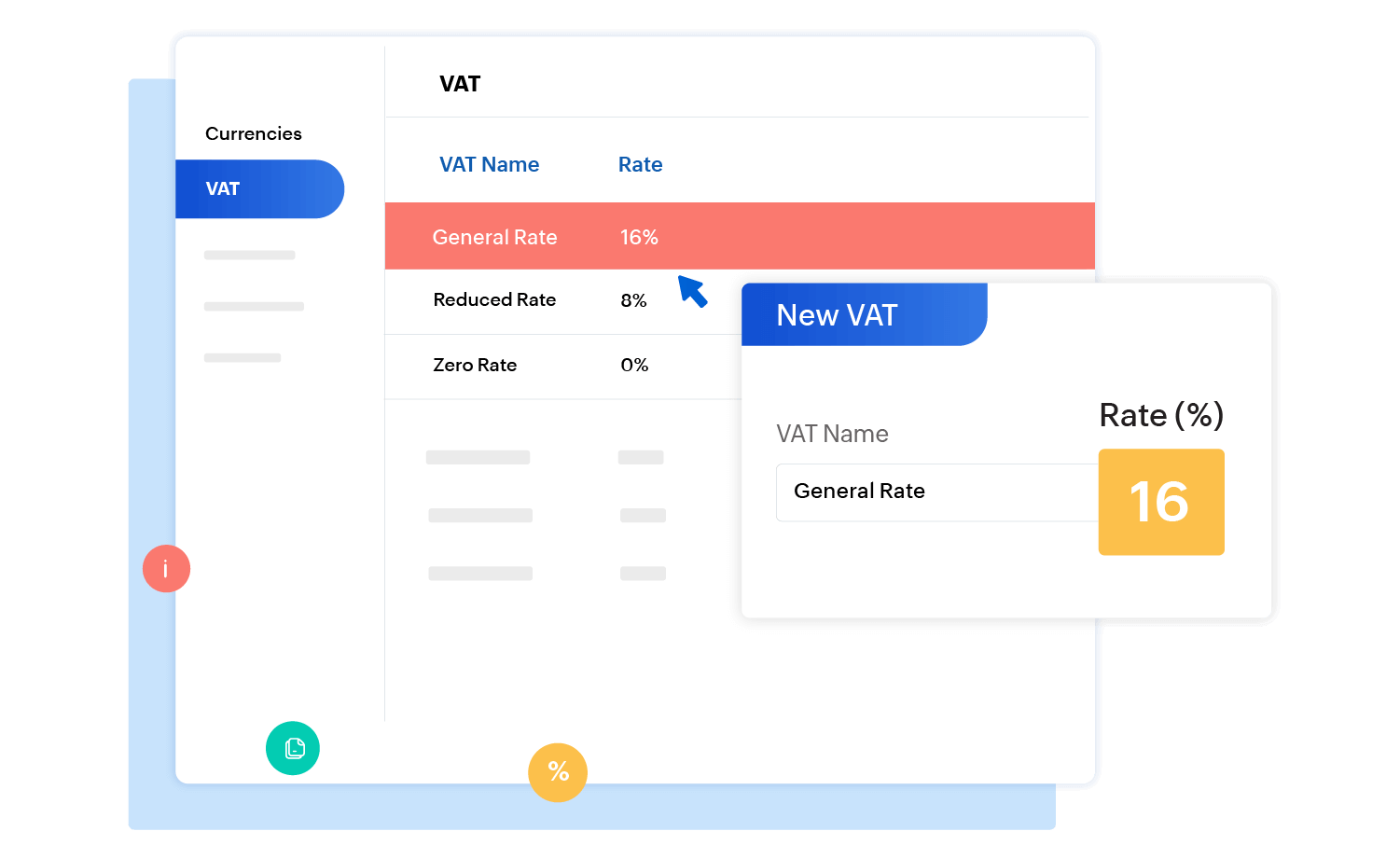 Configure your taxes
Set up your taxes before you start transacting. Zoho Books auto-populates standard tax rates and makes setting taxes up less of a chore.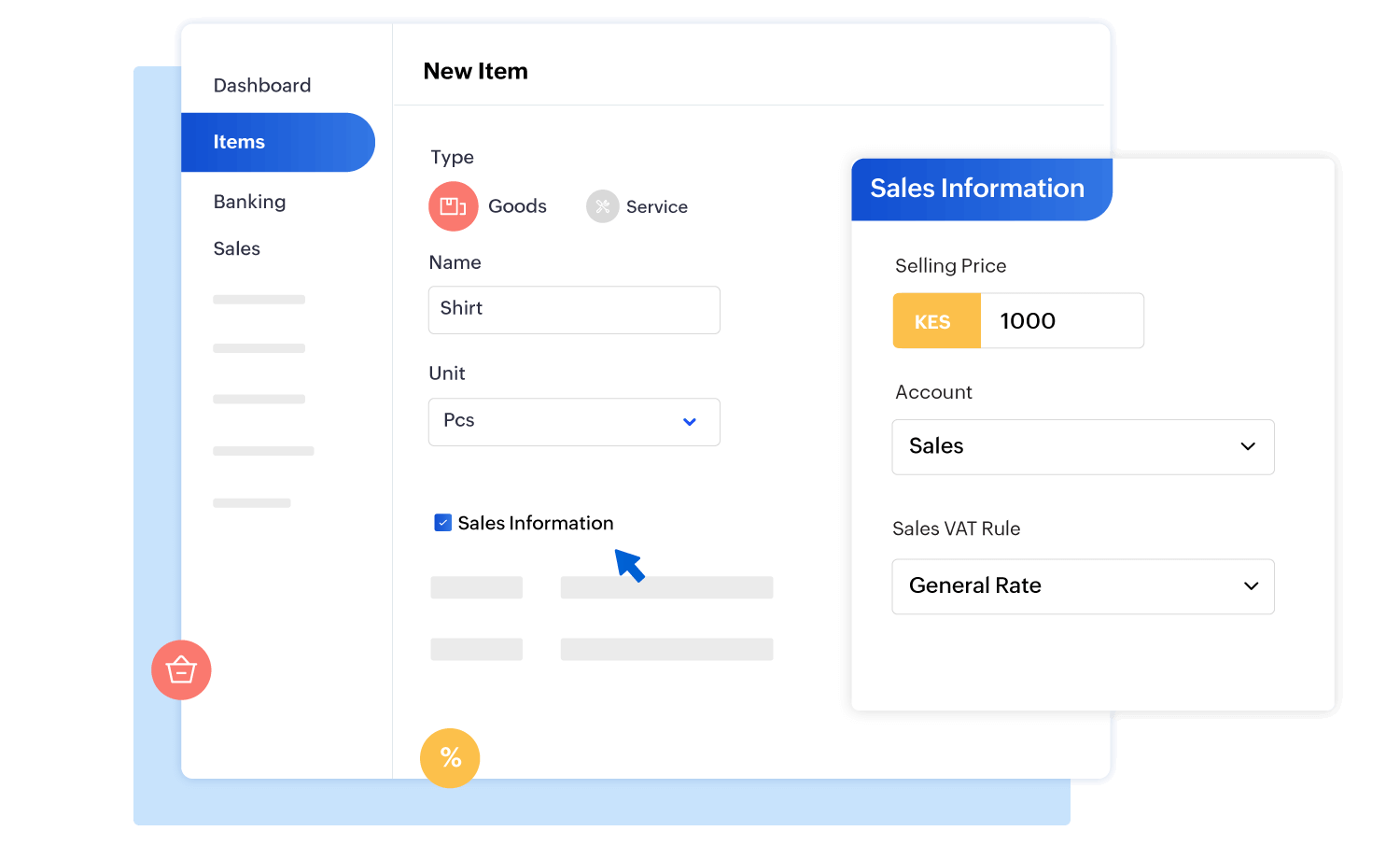 Create VAT-compliant items
Add items to your organization, and associate VAT rules for them. VAT associated with an item is auto-populated each time you create transactions for the item.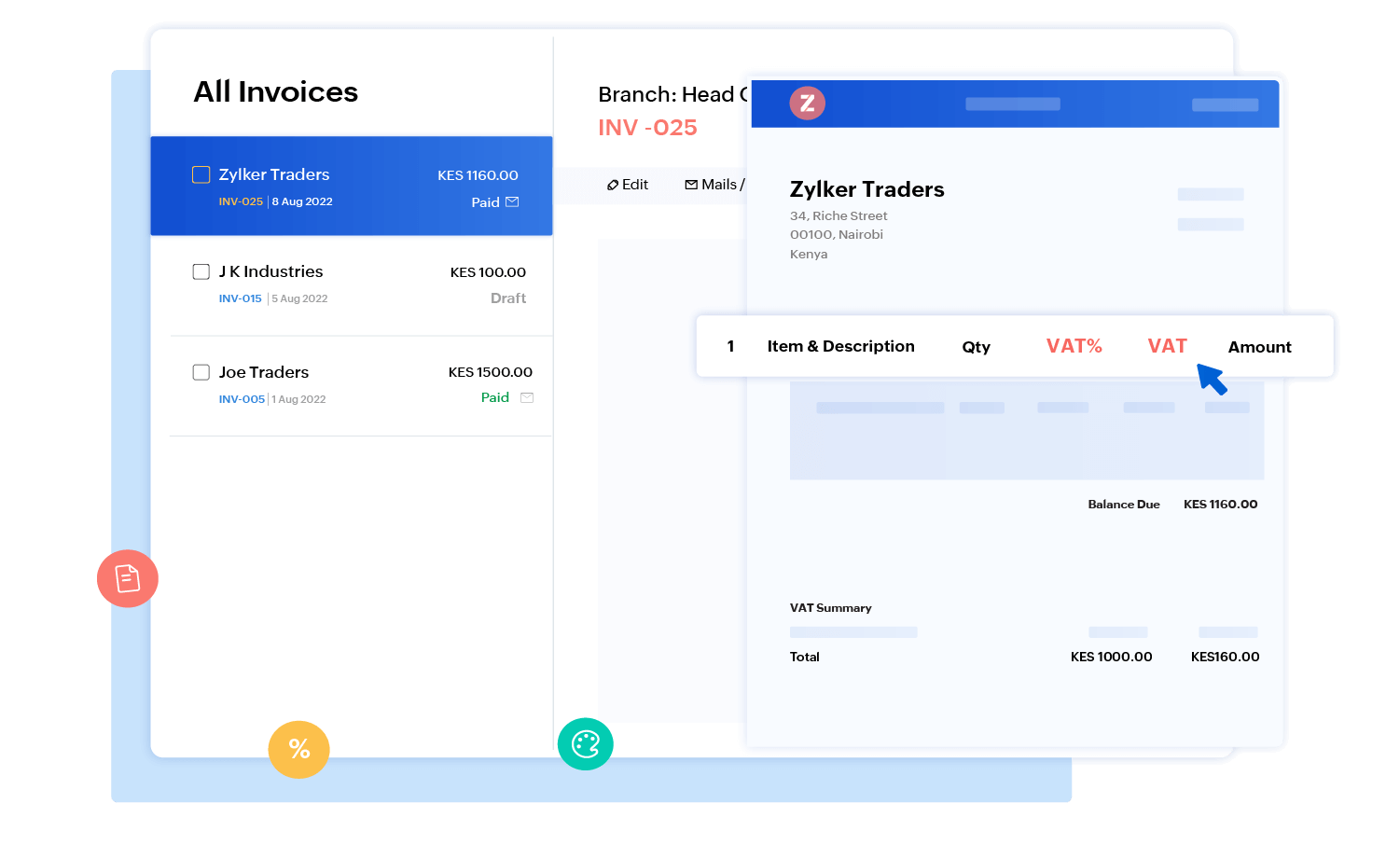 Send out VAT-compliant invoices
Zoho Books complies with Kenyan VAT regulations. Choose between VAT inclusive, and VAT exclusive, add VAT to line items, and send VAT-compliant invoices to your clients.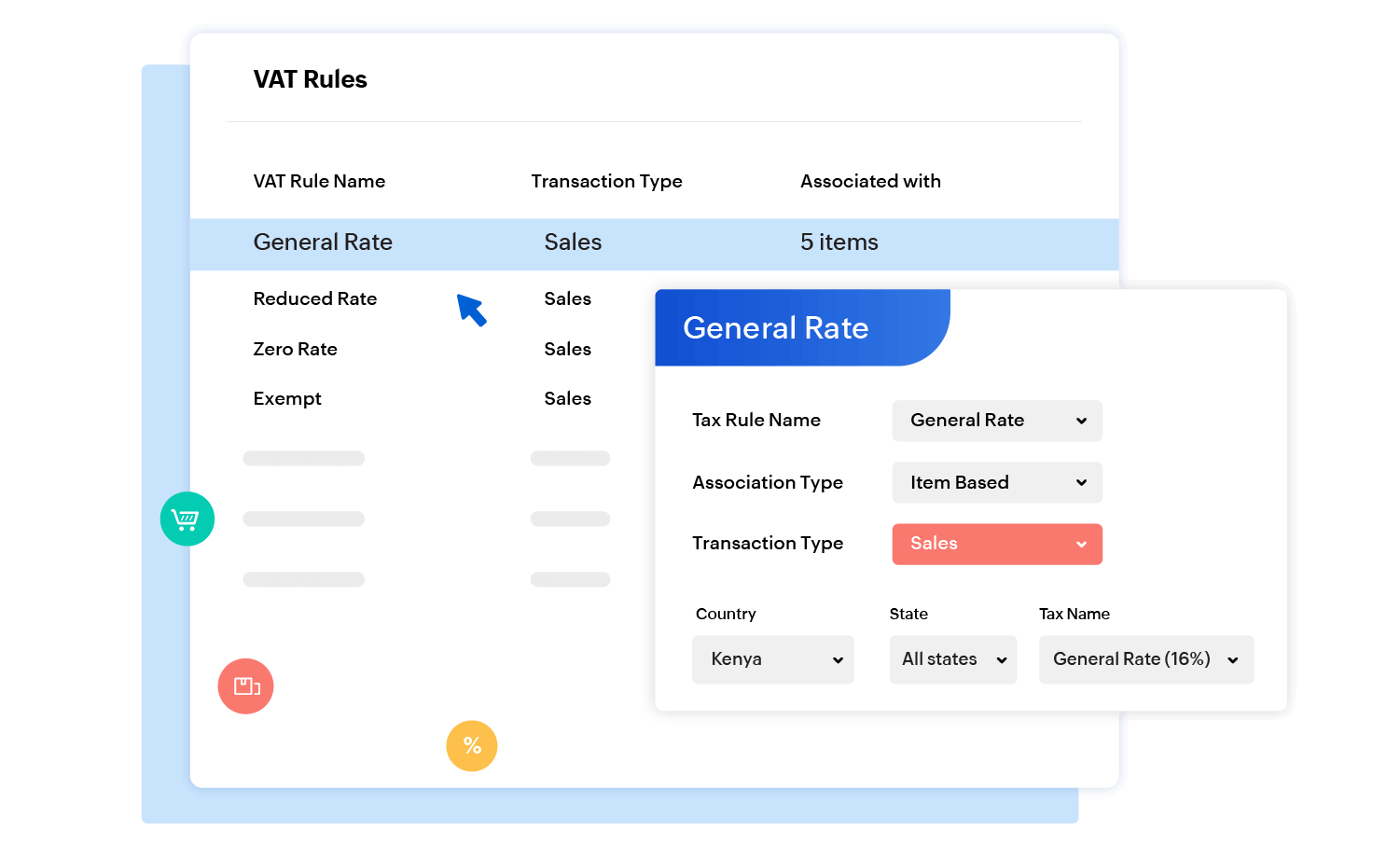 Set tax rules
Zoho Books allows you to set tax rules for items based on VAT treatment of the contact. VAT will be applied to your transactions based on the rules you set.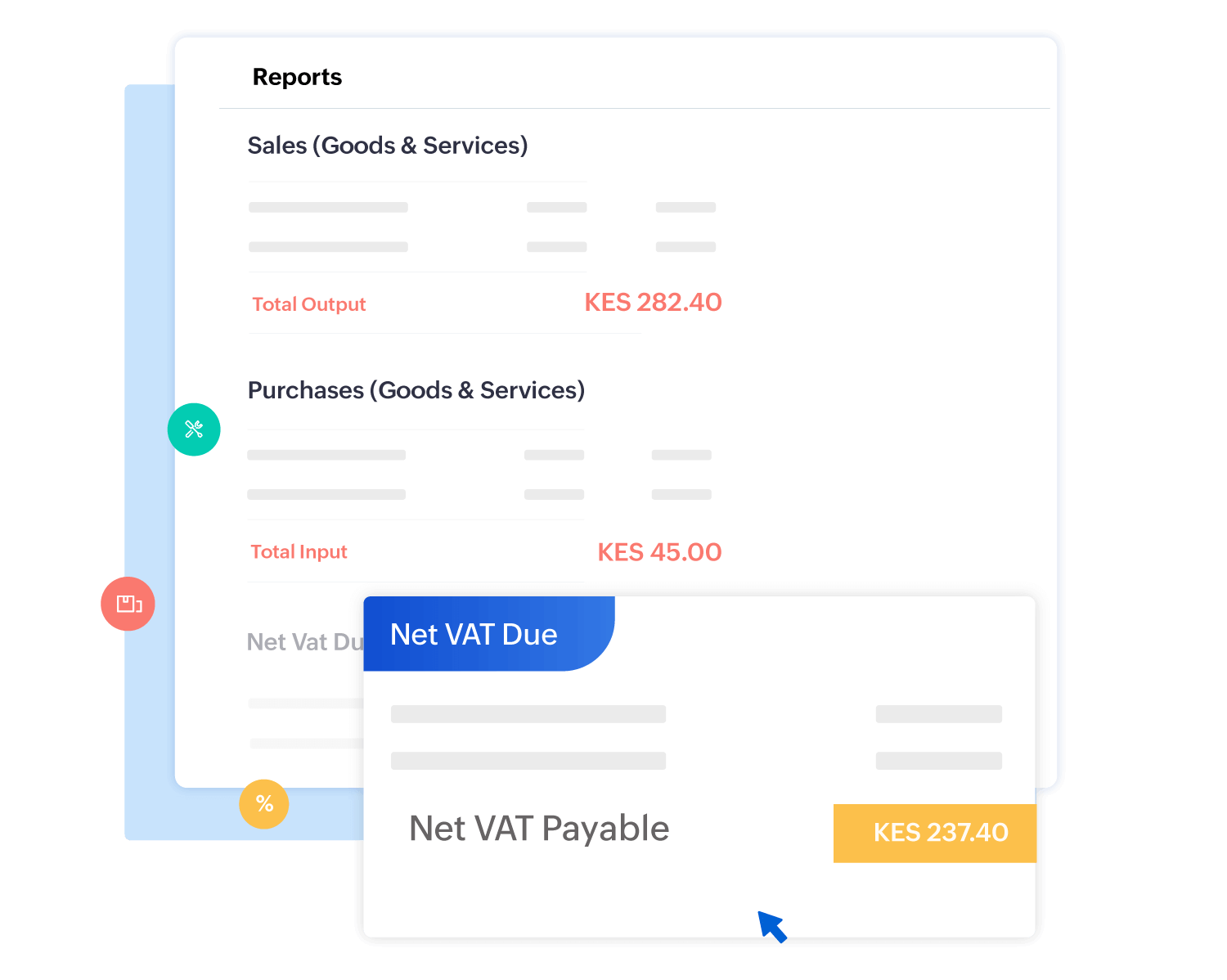 Generate VAT reports
Generate automatic VAT reports with Zoho Books. Know your VAT liability and always be on track with everything that has to do with VAT with our software.