Whether it's a personal blog or an enterprise-level website, Zoho Forms offers a flexible and free data-collection solution for everything and everyone! You can now focus on building your WordPress site and let your online form take care of collecting audience data.
An incredible form-builder software for your
WordPress

needs.

Have you created a form for WordPress already?
If yes, then get the Zoho Forms plugin for WordPress now.

Download Now
Simple and interactive UI
Wide range of customizations
Broad range of integrations
Feature-rich form builder
WordPress contact form
Did you know?
Contact us forms are commonly used in millions of WordPress blogs and websites. Using Zoho Forms' dynamic range of fields and impressive customization options, you can create a contact form that perfectly fits your needs.
Take a look at some of the Contact Form designs: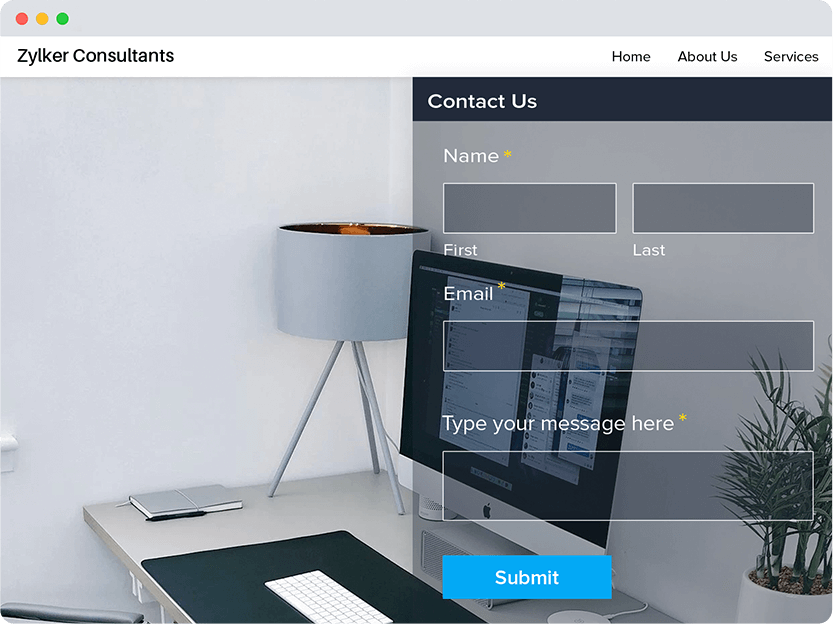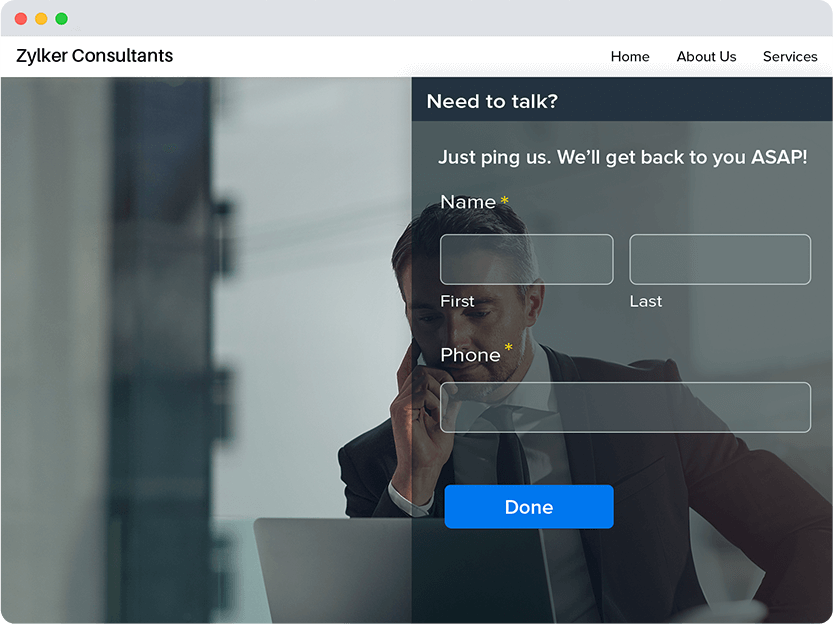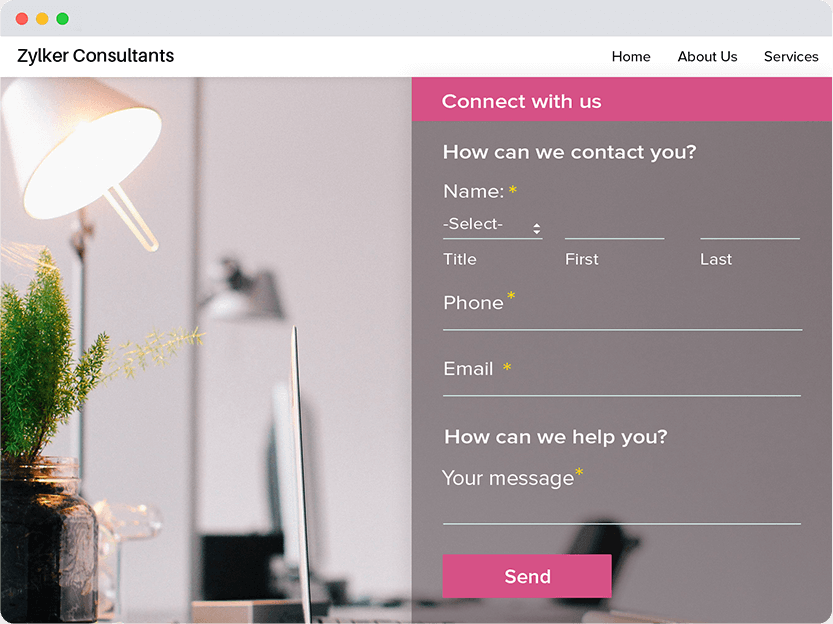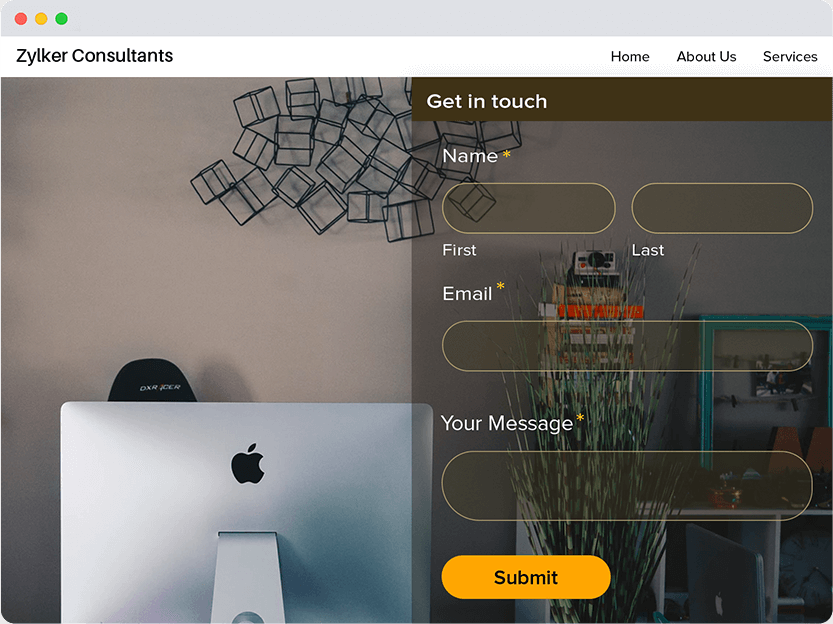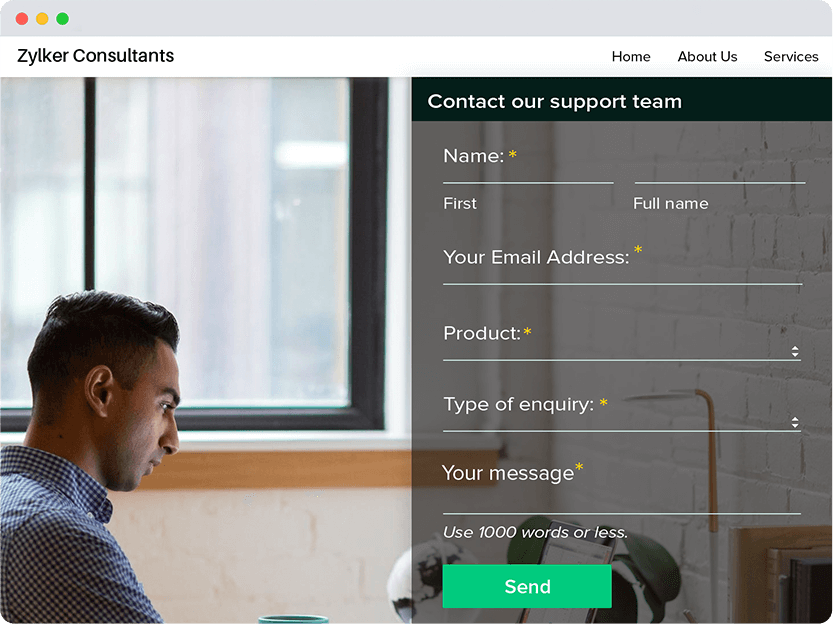 Tracking and analytics
Learn more about your leads with GCLID and UTM tracking, and measure goals to know which campaigns generate the best leads for your business. Push tracking details to your CRM tool and assign lead scores based on their campaign, so your sales team can efficiently follow-up and convert them to customers.
LEARN MORE
Zoho Forms'
WordPress

plugin packs a punch

With our remarkable suite of integrations, send data from your WordPress blogs and websites to multiple online apps automatically and efficiently.

Build WordPress forms quickly and share them easily.

LEARN MORE