Save time with bulk imports.
Don't let size stop you — upload your files one by one, or select and send multiple files at a time. Zoho Docs supports zipped files so you can unzip and store them in the appropriate folders. Cut down time spent sorting files. Transfer entire folders and sub-folders without scrambling the contents.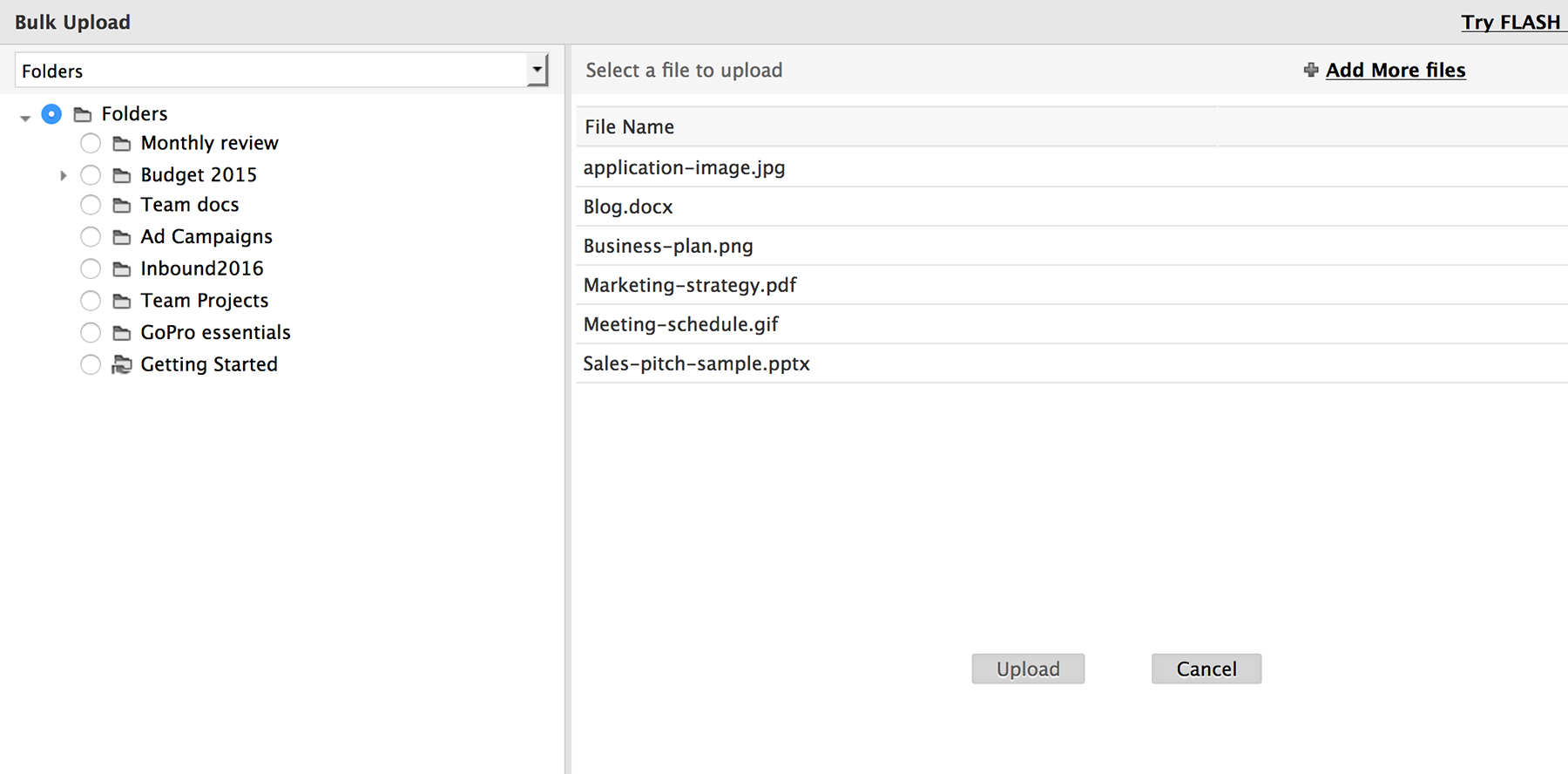 Simply email to upload.
Save files to the cloud without hassle. Skip downloading attachments to your desktop; send files directly to Zoho Docs from your email account without logging in.
Use the unique Email-In address generated for your Zoho Docs account to upload files directly to the cloud.
Upload scanned documents straight from your printer, using your Docs email address.
Distribute your secure email address to collaborators to ensure that files are received and directly saved to your account.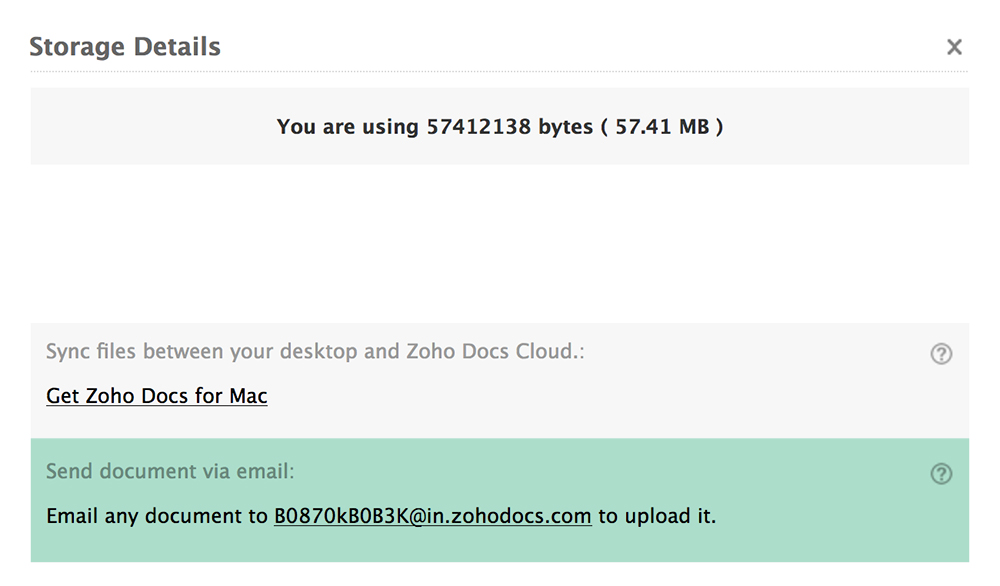 Many formats, one platform.
Store and preview any file format, including .pdf, .xls, .html, .jpeg, and more.