Here's what makes Zoho Desk the industry's favorite:
Immediate answers
For standard questions about renewal or policy payments, insurable interest, contract premiums, or other common topics, your policyholders can access the self-service portals. This way, they find answers faster and your ticket load gets lighter.
CRM integration
Schedule appointments with policyholders or handle calls with prospects using the Zoho CRM integration. Now you can manage your high-value clients, upsell, or cross-sell right from your help desk.
Absolute security
Handle sensitive information with role-based access control. Set up different role and profile permissions to keep your policyholder information secure and strengthen your company's reputation for reliability.
Zoho Desk helps your agents be more productive.
Intelligent automations

Customer history

Increased CSAT
Intelligent automations
Create automations that bring overdue tickets to your attention, and set automatic assignment rules to ensure that your agents are never overloaded. Get notified about ticket updates or customer responses and ensure that you fulfil all service level contracts.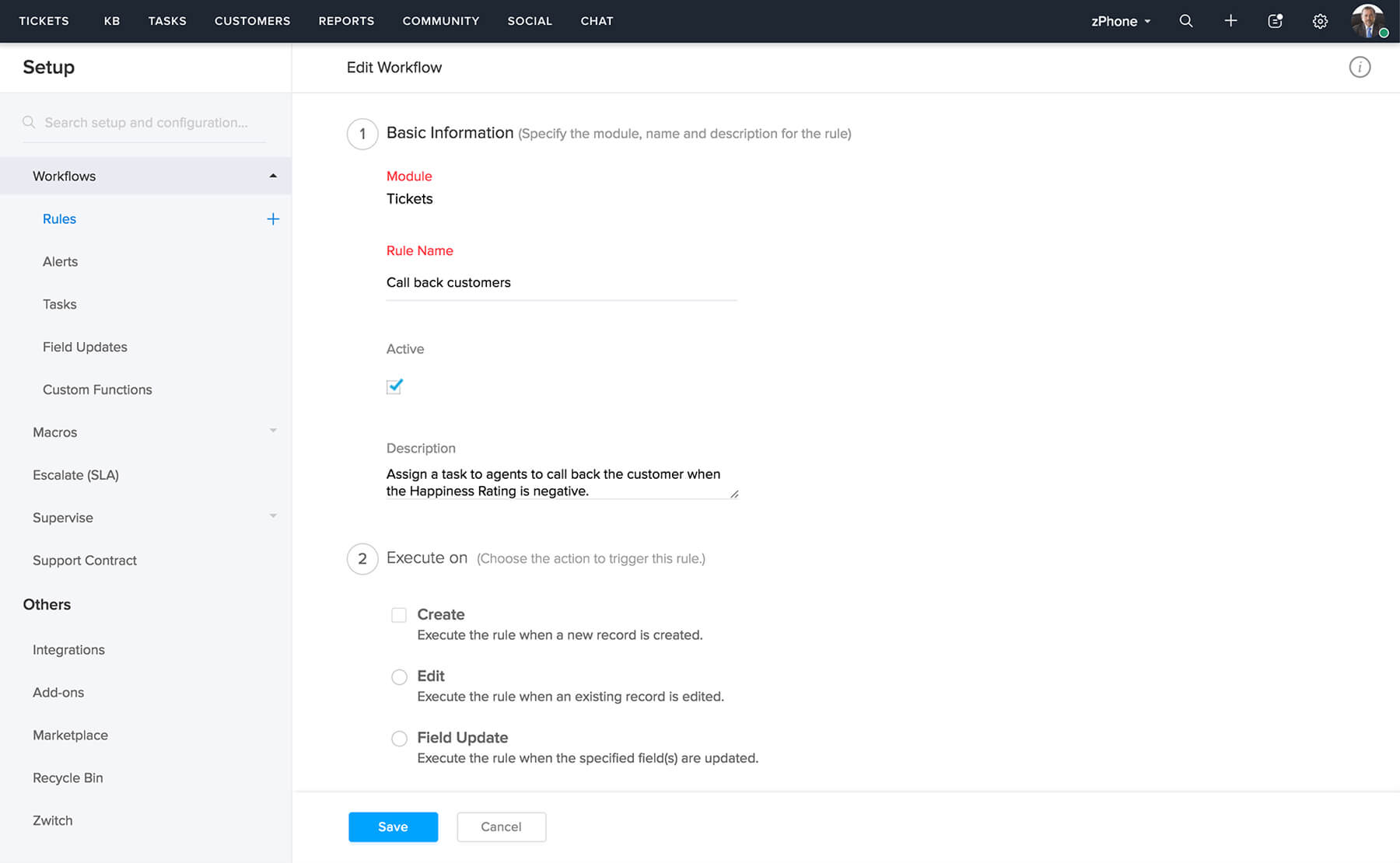 Customer history
Understand your policyholders' needs even before you respond to them. Zoho Desk gives you contextual ticket views, complete with interaction history and a ticket timeline. Armed with this information, your team can deliver personalized solutions for each of them.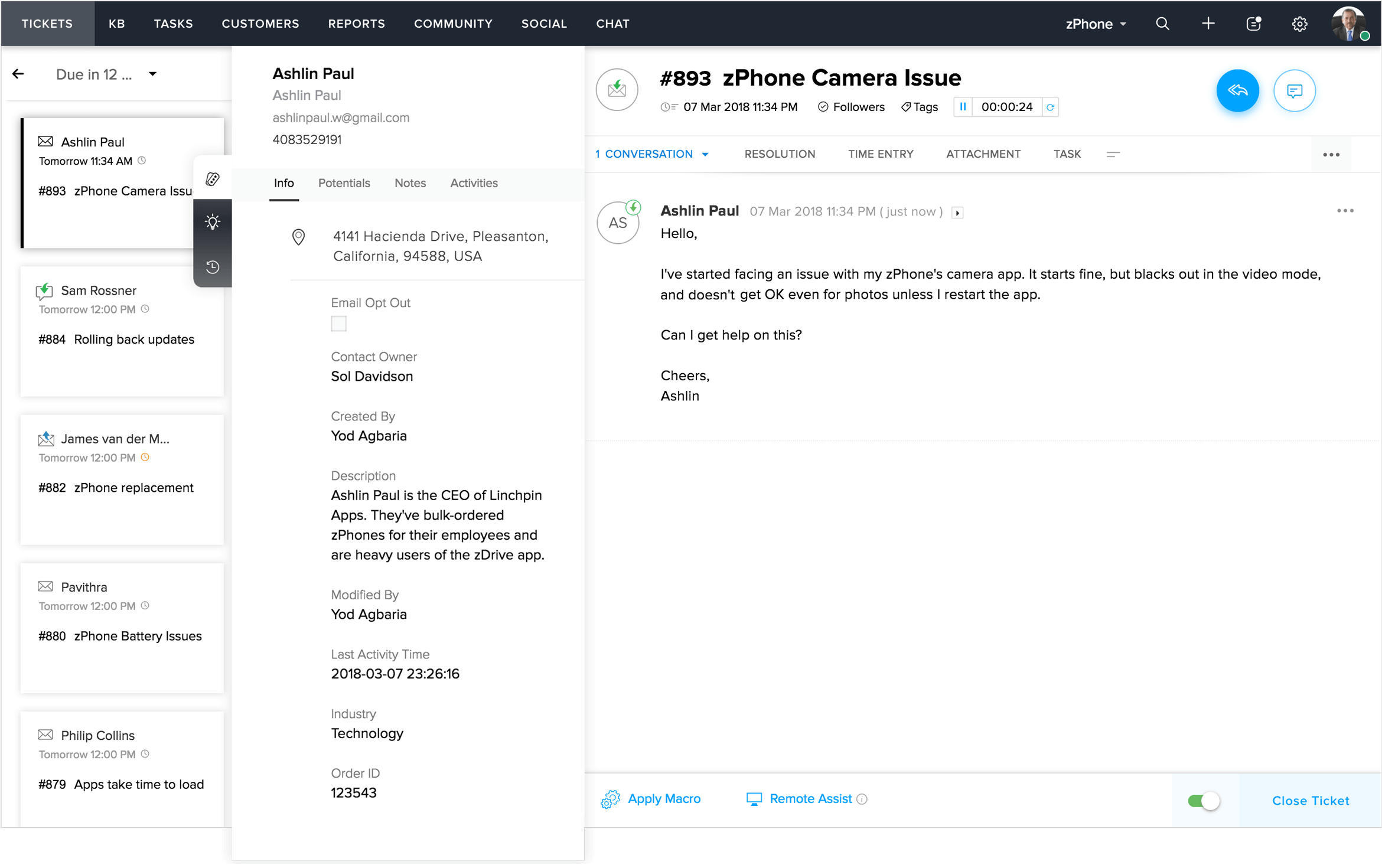 In creased CSAT
Measure client happiness, generate powerful built-in reports, or create your own customized ones. This will help you make intelligent observations, identify bottlenecks, and understand which areas of your business need improvements.
Be more productive with less effort.
Team collaboration
Enable members from Claims, Operations, Consulations, and other departments to pitch in, and comment privately. What's more, you can manage customer support for each of these departments independently.
Multichannel communication
Whether your policyholders reach out to you via phone, Twitter, email, Facebook, live chat, or web forms, you can view all these tickets on a unified interface. Create separate teams to handle each channel, or set different rules and escalations for them individually.
Mobile apps
Stay updated on ticket activity wherever you are with the iOS and Android mobile apps. View CRM information, get real-time notifications, collaborate with your team, and get work done from anywhere!