The pillars of a successful business
Your sales team sells. A pretty simple concept, right? However, the reality is often more complicated. When you examine your business, there are often multiple processes designed to support your sales team. These range from ensuring a steady flow of qualified leads into your CRM, to nurturing leads so they're easier for your sales team to convert. To support those processes, you might have a robust system to manage all opportunities effectively, or an analytics system to help sales managers understand and improve the sales process.
The linchpin at the heart of your business
If customer data is the lifeblood of your business, then a powerful CRM can be considered its beating heart. It collects, stores, centralizes, and delivers important information across different departments of your business. It can provide the necessary context and insights needed when interacting with customers or making business decisions. A powerful CRM is an indispensable part of modern businesses that ties together different processes and departments.
Explore the concept of CRM
CRM strategy
How businesses approach customer interactions and building relationships with them informs their CRM strategy. It involves collecting customer data and analyzing past customer interactions to provide better services and build better relationships with customers.
CRM software
Customer relationship management software is designed to provide a 360º view of all your customer data by gathering it in a central place. Contact information and communication preferences, as well as interaction and purchase history, can be shared to help your teams reach out to customers for the right reasons and through the right channels.
Streamline your sales cycle
Your business depends on different departments to bring in customers and drive revenue. A marketing team drives leads into your CRM to qualify and nurture them, before passing them on to sales. Your sales team handles prospecting and converting those leads into paying customers. Finally, your support team addresses the long-term happiness and needs of your customers.

The impression that your business leaves on the customer throughout this journey is called "customer experience." How a prospect is engaged across different points in the sales cycle determines if that experience is positive or negative. That, in turn, effects their willingness to commit and make a purchase. At the heart of your customer experience is the CRM software your business uses to connect these processes and create a seamless customer experience.
Choosing the right CRM
for your business
When you're trying to find the right CRM, you might be overwhelmed by the amount of options available. Making a choice can be difficult, unless you're very certain about your specific needs and challenges. The size of your business, how your customers prefer to communicate, and other factors can affect the features you need. Identify your pain points, frame your long-term objectives, and then choose the CRM that fits your needs best.
Check out some guidelines to purchase and deploy a CRM solution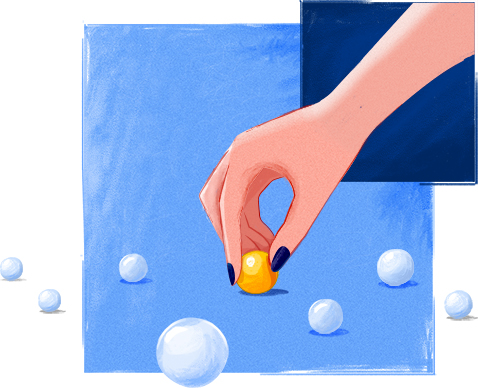 Everlasting customer relationships are built with
the world's favorite CRM.
Start building yours today.
Sign Up For Free