Kickstart your free CRM trial today
What is an opportunity?
Every business generates leads. However, leads don't bring in revenue, deals do. You generate leads, nurture them, and convert them when they show an interest in purchasing your products or service.
The crucial stage between identifying a lead and closing or losing a deal is your "opportunity". You get to introduce your product and get your prospect to make a purchase. Your sales team likely puts a substantial amount of effort in interacting with the right people, involving stakeholders, making presentations, and showcasing demos to help them make that purchasing decision.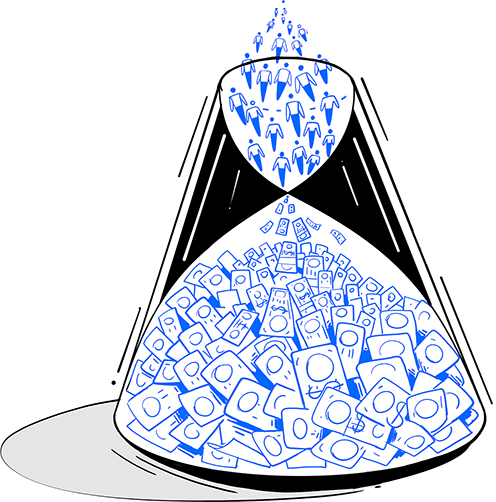 Why do you need an opportunity management tool?
Opportunities are precious to your business, and they can boost your bottom line easily if handled the right way. You need to ensure you are managing your opportunities effectively, and that your teams are equipped with the right set of tools to get the most out of every single one of them.
Prioritize
A good opportunity management tool will help you prioritize your opportunities and focus on the best ones, using data driven predictions.
Track goals and progress
Understand the history of a specific opportunity, and the next steps you need to take to win it.
Complete picture
Get a 360-degree view of everything related to a particular opportunity. See every interaction, activity, and stakeholder involved to make informed decisions.
Optimize your process
Standardize your process, and ensure everyone understands what needs to be done to push your opportunities forward.
Boost productivity
Using collaborative functionalities, help your team operate more efficiently and streamline their sales process.
Why should businesses use a CRM for managing their opportunities?
A CRM is an indispensable tool for a modern sales team looking to build long-lasting customer relationships. Most CRMs come with the ability to plan and manage your opportunities, helping you effectively manage your sales opportunities, and provide your team with the necessary context and information to convert these opportunities into revenue.
BENEFITS OF USING A CRM SYSTEM
All information in
one place
Clear Operational
Strategy
Data-driven
business culture
Uncomplicated
sales process
Effortless
Team Collaboration
End-to-end customer
engagement
Key features of an
opportunity management software
A holistic view of all your deals
Your deals in CRM are the sales opportunities you've opened up by qualifying your prospects. It becomes easier for you to track key deals when you can see all your important information at a glance. Track how much of your expected revenue is near closure and which deals require your immediate attention. Use advanced filters to find opportunities with specific criteria, and take the necessary actions to push them further along in the pipeline.

AI suggestions help you prioritize your deals
There are usually many opportunities in your pipeline at any given time, making it hard to focus on the right ones. Zia, Zoho CRM's AI sales assistant, makes it easier to choose the right ones to follow up with. Zia can also provide you with crucial information associated with a deal using simple voice commands. Even when you're on the move, you can talk to Zia to get contextual information that could make or break a deal.

Centralized documents to maintain important sales collateral
Zoho CRM offers a centralized storage for all your sales collateral. Your sales team can contribute and maintain these documents, allowing anyone easy access as and when they need it.

Keep tabs on your competition
When you start pitching your solutions to a prospect, you are usually competing against other businesses. So, when your prospects mention a competitor during your conversations, make a note, and research their strengths and weaknesses to refine your pitch.

Send quotes from within Zoho CRM
Sending quotes to your customers is an important step towards closing a deal. Streamline your process by sending quotes to your customers directly inside Zoho CRM. Personalize your quotes and include the most relevant product information, such as price and quantity, as well as customer data for easy record-keeping and organization.

Collaborate effectively and sell better
Modern sales is a complex process that involves different teams and stakeholders. You need to collaborate effectively with your peers and different teams to refine your pitches and close deals effectively. Use built-in feeds and integrations with different live chat systems to coordinate your sales activities, share progress, and celebrate your wins.

Reporting and analytics
An analytics-driven business culture can go a long way toward transforming your organization's decision-making style from "gut feeling" to "data-driven." CRM software offers businesses the necessary intelligence to process data from different sources and churn out valuable insights to guide them with data. From basic charts to advanced analytics insights, such as spotting anomalies in your business, a built-in analytics engine in your CRM can help enterprises gain a crucial competitive advantage.

Mobile CRM
At a time when global mobile usage has overtaken desktops, it is vital that your CRM system allows your workforce to go completely mobile. A mobile CRM can help sales reps close more deals on the go. It allows managers to add and update data when they shuttle between business appointments, even when they are offline. At trade shows, business meetings, and networking events, mobile CRM apps help you be business-ready no matter where your business takes you.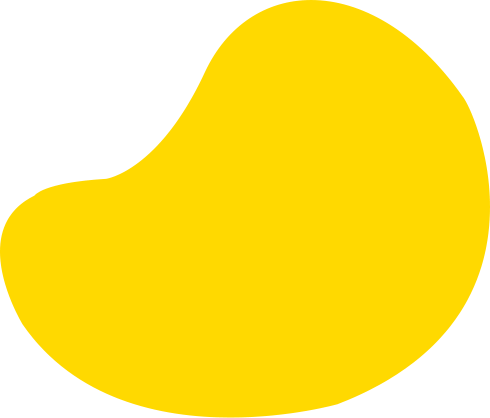 See how Zoho CRM can help you make the best of your sales opportunities
Zoho CRM has been a market leader for more than a decade. It's an online customer relationship management software for managing your sales, marketing, and support in a single system. Zoho CRM helps businesses of all sizes build excellent customer relationships, with features like a built-in AI sales assistant, sales pipeline management, marketing automation, analytics, and more.