What is service automation?
Service automation is the process of simplifying and automating a service in order to reduce the transaction time significantly and enhance the user experience. These services can vary based on the type of business, and can either address end customers' needs or improve day-to-day processes for internal teams.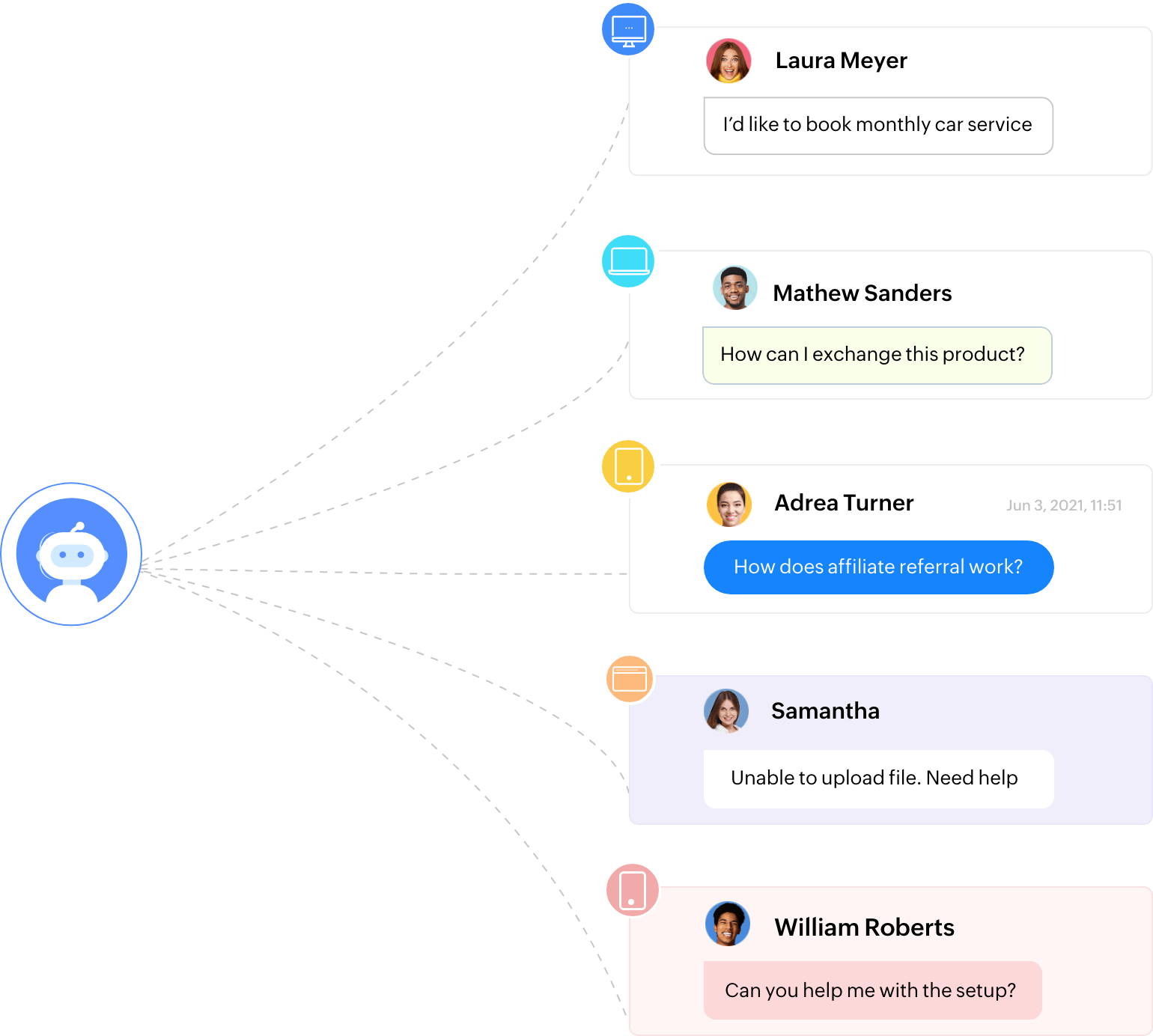 Benefits of service automation
There are many different ways an organization might benefit from service automation. Let's take a look at how and why this concept is becoming more and more popular by the day.
Operational efficiency

With workflow automation, users can complete tasks quickly and with minimal errors, improving the quality of the process.

Workforce optimization

Automation enables organizations to reduce the number of repetitive tasks carried out by employees.

Cost impact

The right automation tools help businesses realize multifold ROI, and enable them to spend budgets on new initiatives to accelerate growth.

Customer satisfaction

While most organizations focus extensively on attracting new customers, it's imperative to have quick and efficient transactions in order to satisfy and retain existing customers.
Enabling service automation with low-code
Low-code platforms enable organizations to quickly deploy apps that automate processes and offer optimal customer experience. A cloud service automation tool gives a competitive advantage by assisting companies with data-driven decisions based on earlier interactions with users and customers. This helps businesses optimize their service delivery.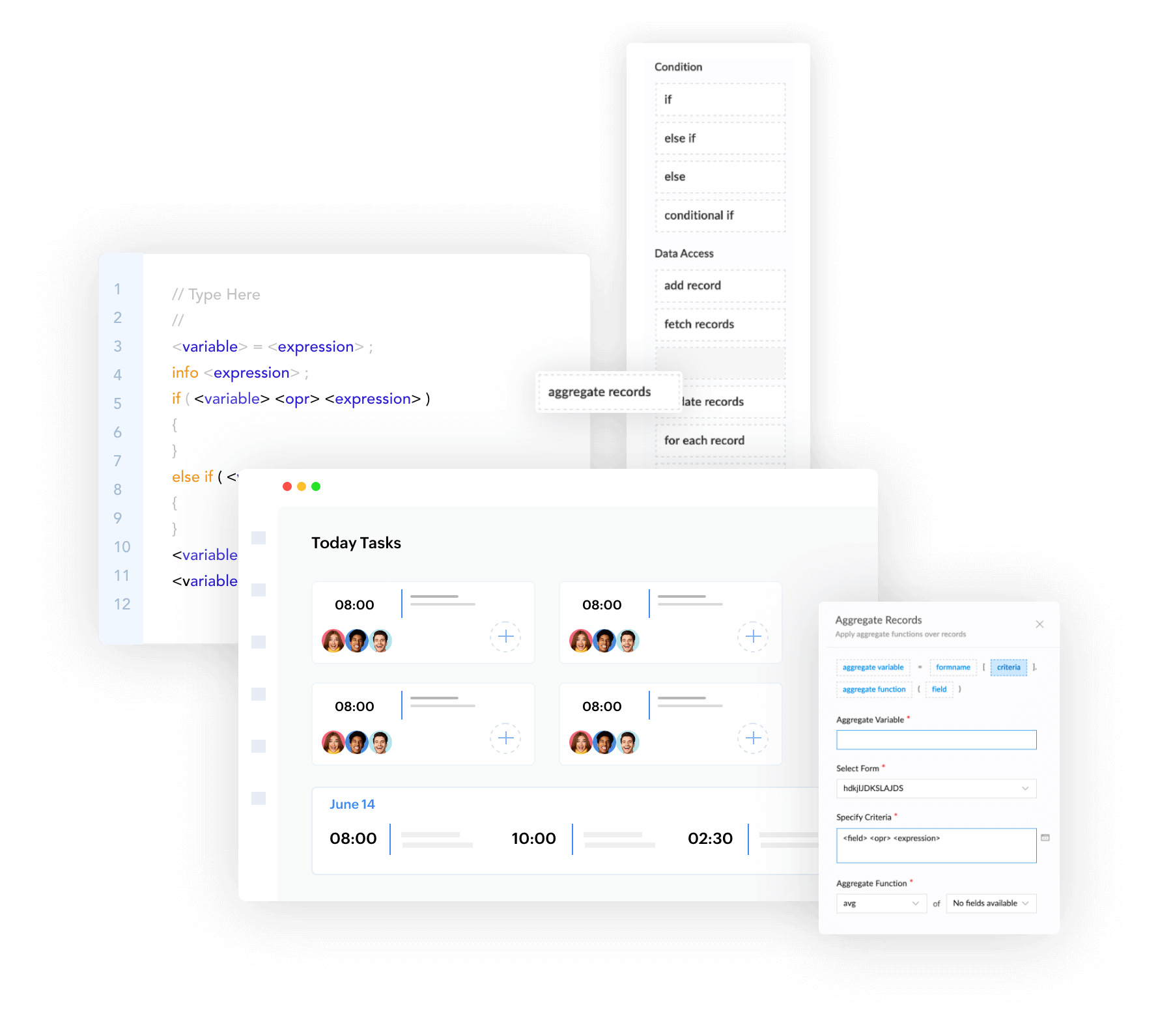 A powerful service automation platform
Build custom service automation applications 10X faster with Zoho Creator's intuitive visual builder that can cater to all of your business needs:
What can you automate with Zoho Creator?
Zoho Creator offers multiple ready-to-use applications to help automate processes with custom workflows for your services business.
Top brands that use our platform
Frequently Asked Questions
When should a company do service automation?
Service automation integrates all domain and functionality tools into various automation layers to enhance the user experience. An organization should opt for service automation when there is a need to streamline processes, workflows, or tasks across business functions.
What are the advantages of service automation?
It's important for businesses consider service automation, as it offers a host of benefits such as:
Increased operational efficiency with automation
Optimization workforce utilization
Ensure compliance
Higher productivity
Improved cost savings
How automation will change the service industry?
According to Gartner, "91% of organizations are planning to deploy AI within the next three years. By 2030, a billion service tickets will be raised automatically by customer-owned bots." As a service user, you make all the arrangements to use that service through an app or portal (in other words, a self-service solution). For example, Uber offers a seamless travel experience by automating calling a driver and even making payments. There are many such examples in the hospitality and travel industry. When a service is automated, it reduces turnaround time, improves customer experience, and provides better savings.