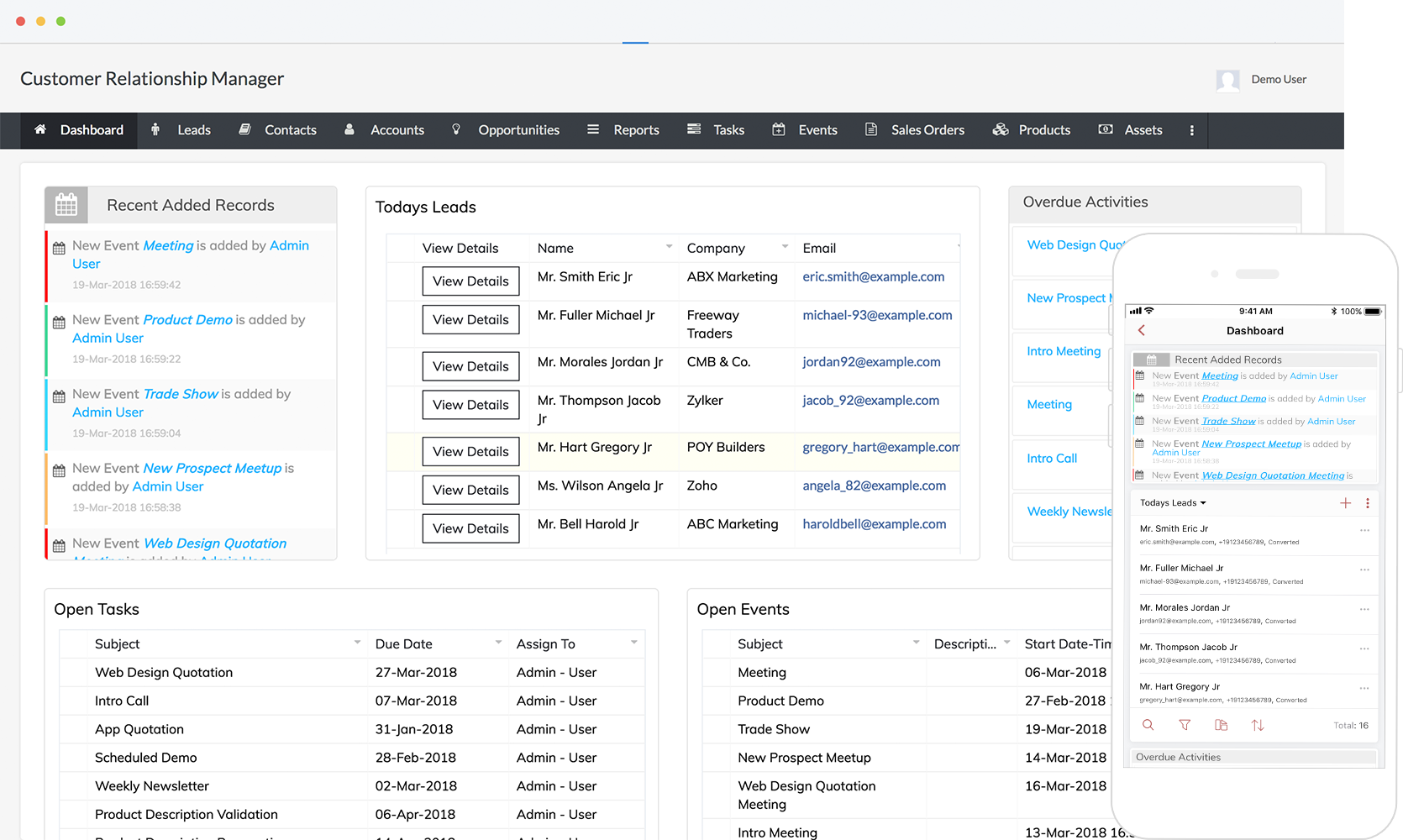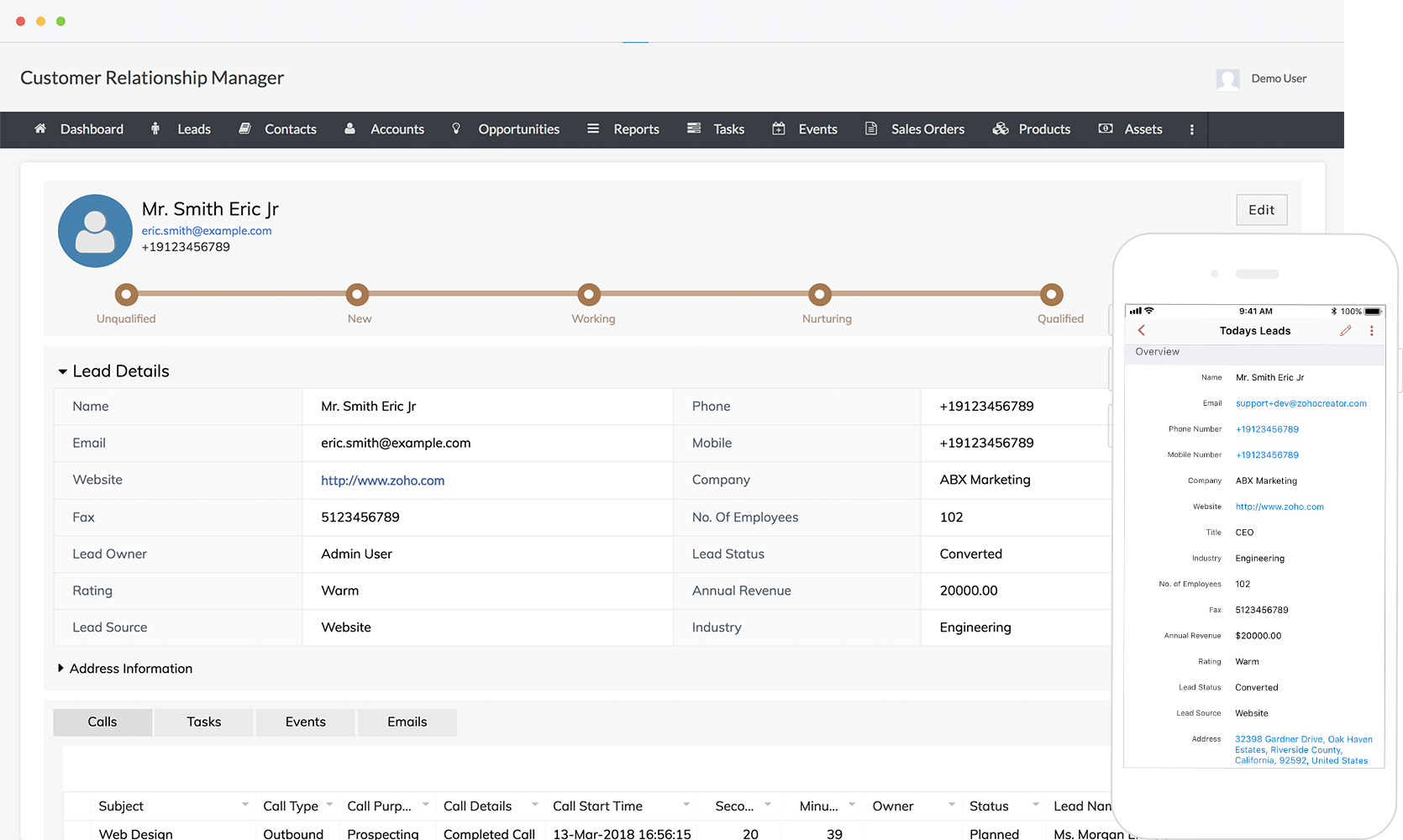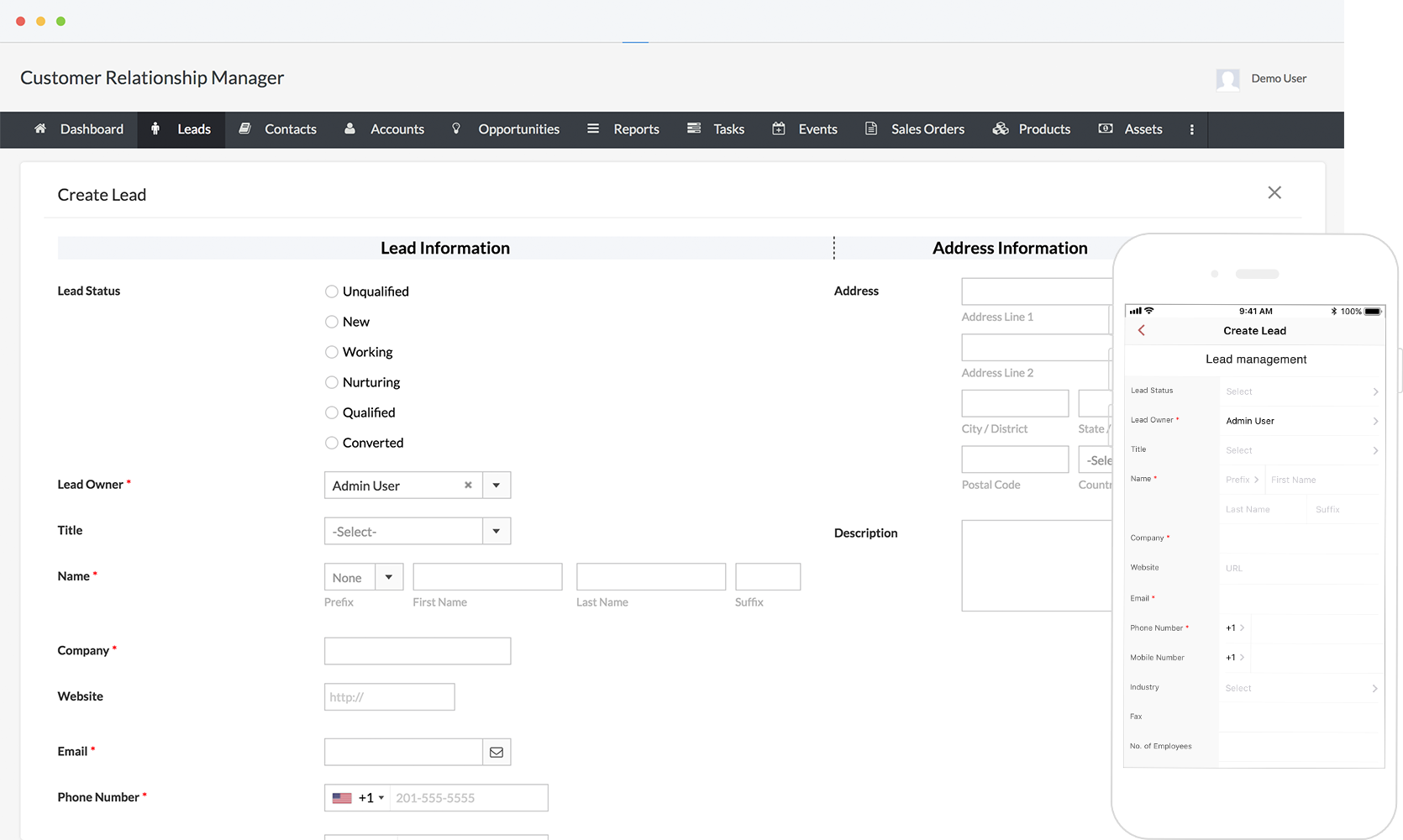 Because every opportunity counts.
Get to know your customers better.

In a customer-facing organization, every lead counts. This app automatically classifies leads based on source, type, and other custom filters as soon as a person signs up, allowing sales reps to improvise their pitch by customer type and need.

Prioritize leads.

Track every lead or opportunity in the pipeline, down to the last detail, with comprehensive reports. Do you see new leads from an organization you've sold to? Have you lost a customer to a competitor? Win them back with impressive campaigns. Drill down with summary views and filters that make sure nothing misses your eyes.

Log and track customer calls with just a few clicks.

Schedule follow-up reminders for sales reps and store important call snippets in the app easily. Reps will be better equipped with answers to customer questions, make their conversations engaging, and satisfy customers.

Simplify your processes.

Bring your sales processes into sync with your CRM account. Manage inventory and vendor information, maintain pricing records, draft sales orders immediately when you close a deal, and send your products to the customer faster.
More flexibility. More power.
Customize.

Tailor the app to fit your organization's needs. Create new forms, customize reports, and change themes and styles. Designing your ideal dashboards is easy with our drag-and-drop builder.

Go mobile.

Since the app is supported on all mobile devices, you can now attract customers on the go.

Integrate.

All Zoho Creator apps are seamlessly integrated with other Zoho products, like Books, Projects, and SalesIQ, to cover all your business needs. You can also integrate this app with your existing software, or with third-party apps like PayPal and Google Suite.