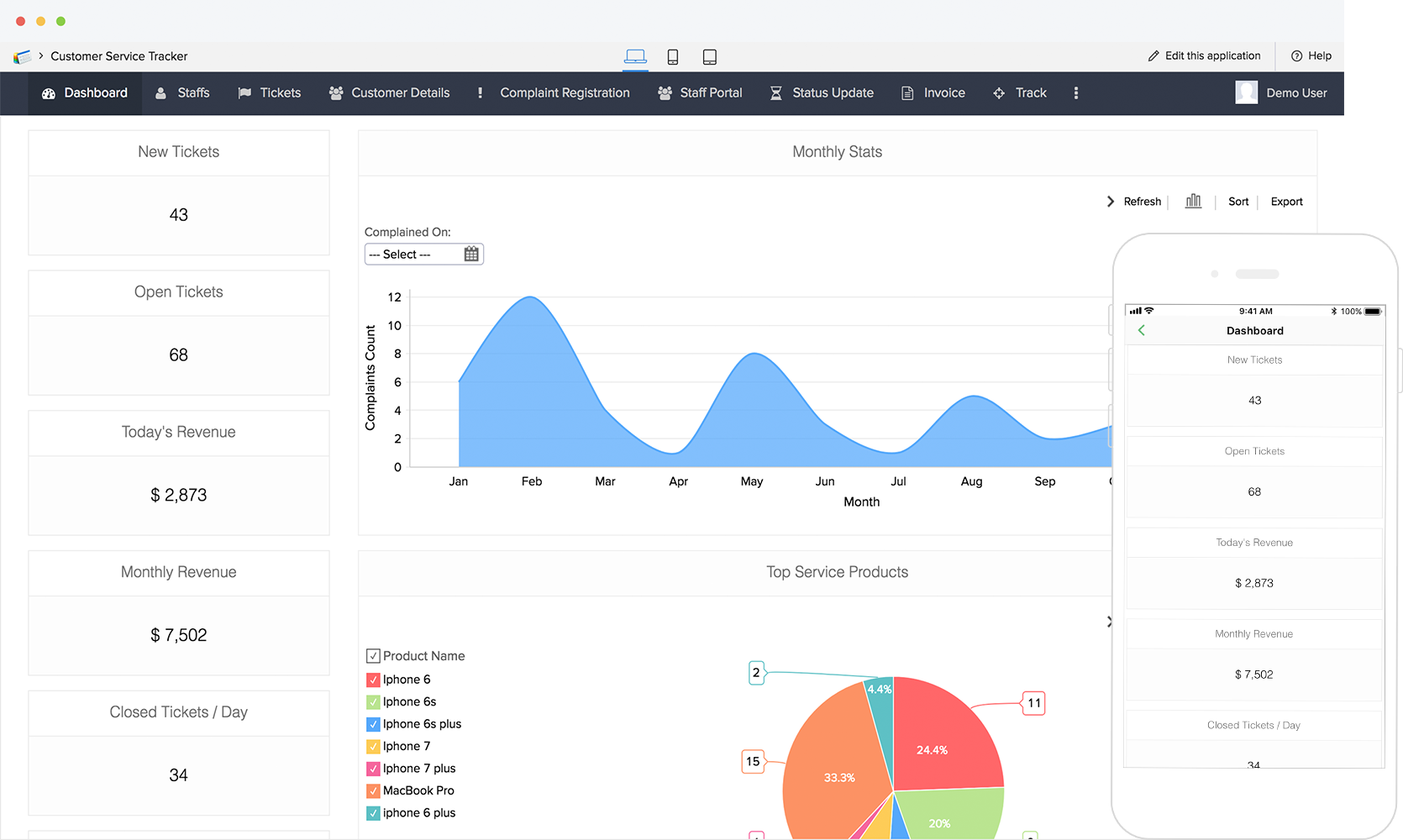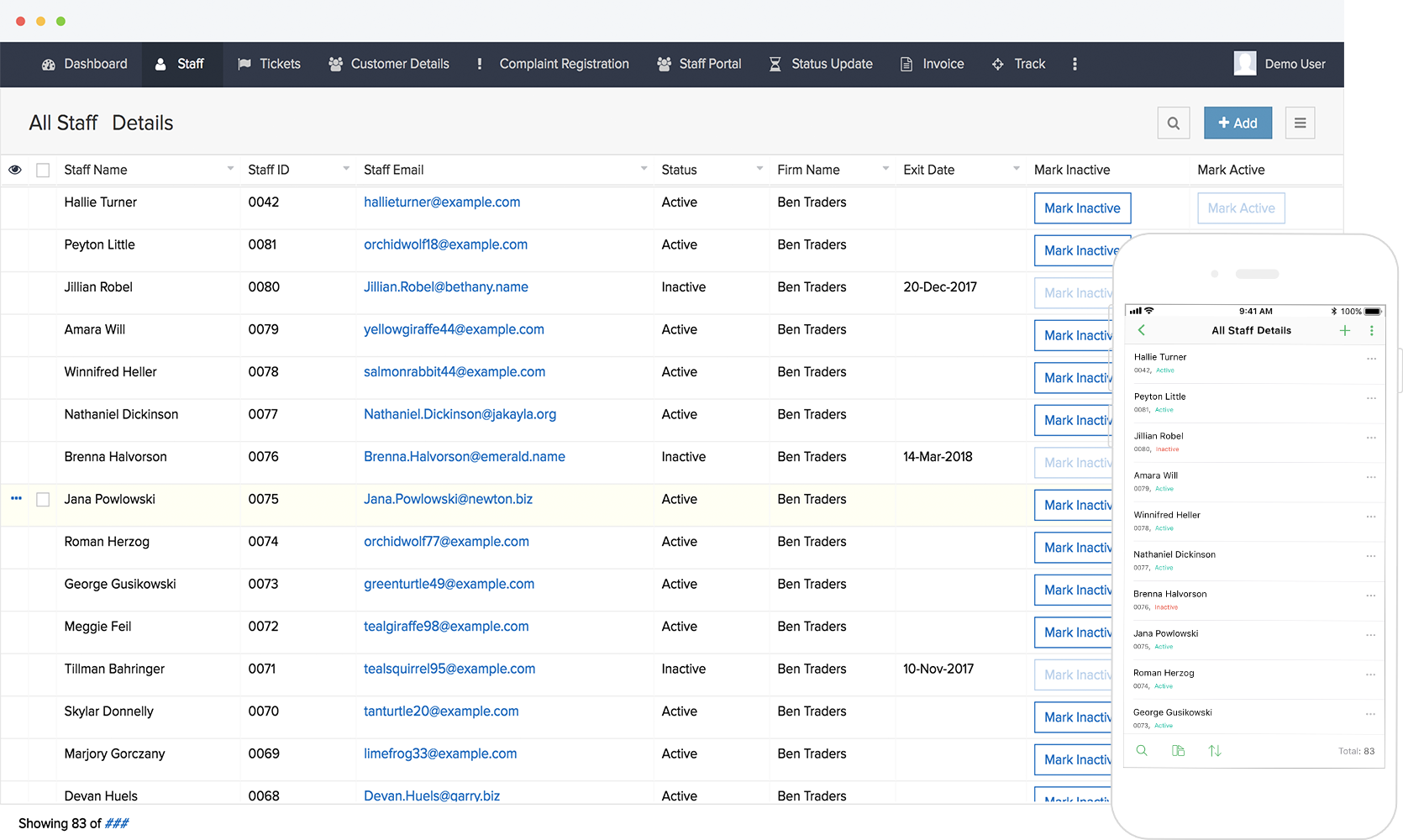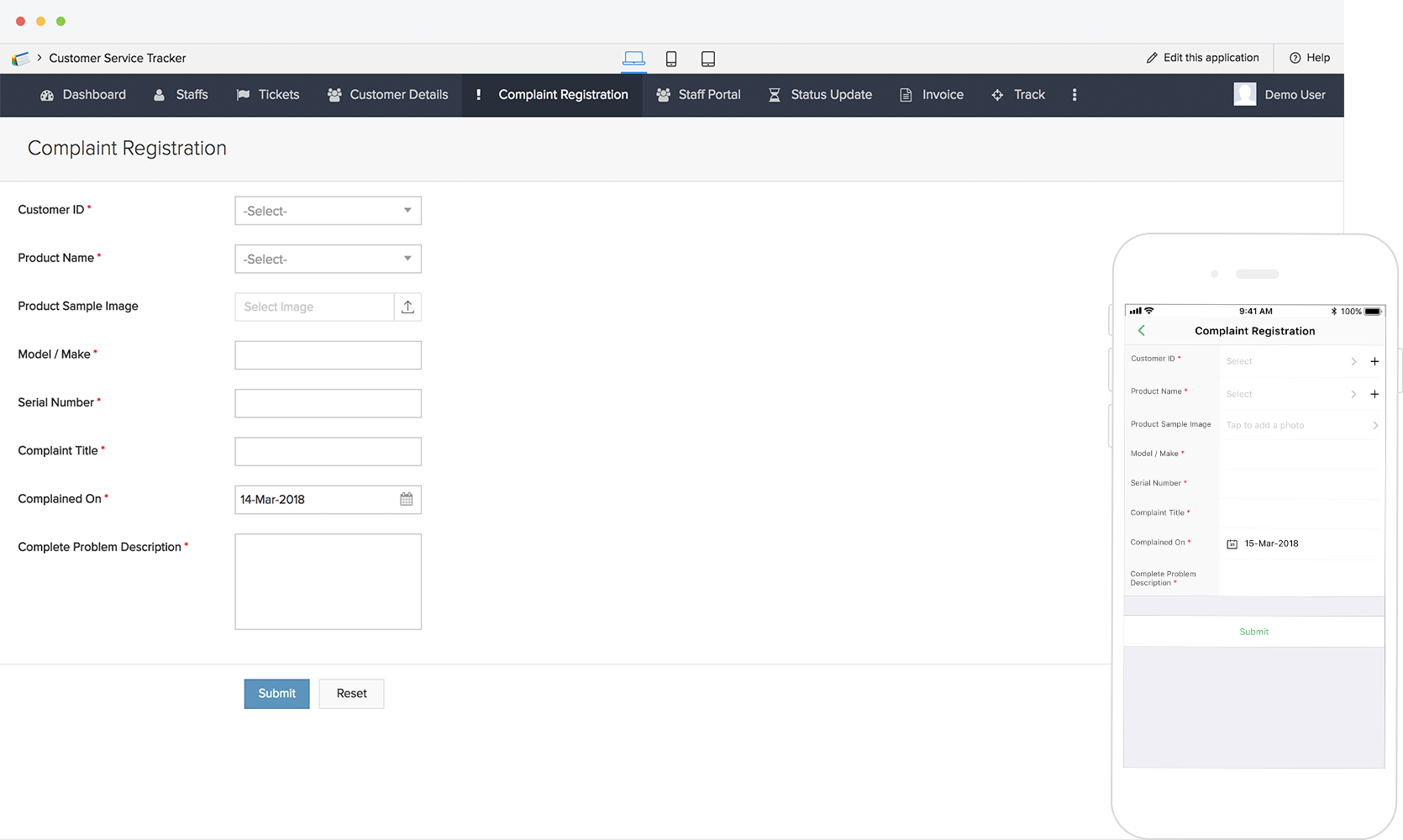 Make sure your customer service stands out.
Assign tickets automatically.

Periodically assign incoming tickets to your service representatives. This way, you can ensure no member is overloaded, and no ticket is left unassigned. 

Sort tickets based on priority.

Don't let a cluttered inbox keep you from reaching your customers. Create custom categories and group them by priority, so your team can promptly respond to queries.

Create custom notifications for every activity.

Save time and keep customers informed of the status of their service request by creating email templates and configuring / triggering push notifications, right from within your customer service application. 

Automate ticket reassignment.

Reassign tickets that are nearing their SLAs (Service Level Agreement) or require additional expertise. This allows you to reroute tickets to the representative best equipped to deal with the issue.

Enable ticket tracking.

Make it easier for customers to submit new tickets and track the resolution time. The app generates a unique tracking ID every time a customer logs a complaint.

Get a unified view of all key metrics.

View everything you need to know from a single dashboard: tickets classified by their status, daily and monthly revenue, quarterly sales chart, average response time, and the product that received the most support tickets.
Unleash limitless possibilities with a fully-customisable customer support application.
Rethink customization with Zoho Creator.

This customer service tracker application is powered by Deluge — a low-code scripting language that uses logic to help you automate workflows. Need to include a new feature, or alter an existing one? Just drag and drop fields from our intuitive builder and add a few lines of code. 

Anytime, anywhere, on any device.

Stay connected to your business, no matter where you are. With Zoho Creator, the apps you build or install are automatically available on iOS and Android devices. Assign tickets, set priorities, and track metrics on the go.

Break down data silos with integrations.

Apps built on Zoho Creator are tightly integrated with other Zoho products like Books, CRM, and SalesIQ, to cover all your auxiliary needs. You can use Zapier to easily integrate this app with your existing software, or with third-party apps like PayPal and G Suite.