What can Zoho Creator and Zoho CRM do to your business?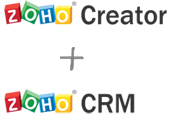 In a dog-eat-dog business world, just a CRM solution to take care of your customer relationship related activities may fall just short of being the ideal solution. What you need, in addition to your super power CRM solution, is a bundle of customized business applications that cater to your specific needs and help you manage the other aspects of your business. Zoho Creator is a platform when you can build such applications in minutes. With its simple drag and drop interface, Zoho Creator is loved by experts and novices alike. Read on to find out more on how this intergration can help you.
New to Zoho Creator?
Zoho Creator is the easiest and fastest way to build custom applications on your own, online. Watch a Video
New to Zoho CRM?
Zoho CRM offers you a complete customer relationship management - Sales, Marketing, Customer Support, and more... Zoho CRM.com
Apps that you can build around your CRM
The backbone of this integration, is making CRM data available inside your business apps. Business applications can be built around any specific need or situation.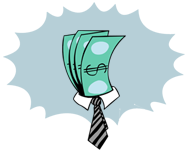 For a Sales person
While Zoho CRM can monitor your leads, contacts and accounts, Zoho Creator can help you build CRM applications from basic stuff like Registrationfor a Customer interation session all the way upto a full fledged travel tracker application that can inculde business rules to manage all travel related requests and approvals. And if you are a manager.. go on and build that comission calculator app. Your sales people are happy and the cash registers are ringing . What more can you ask for?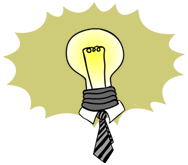 For a Marketing Person
CRM helps you keep with the different aspects of your campaign monitoring, lead generation etc. But surely there is no easier or better way to keep track of all your Adwords spending .. campaign returns, marketing contact interations etc. You can go on and build apps to schedule your mass emails and lead generation activities. Explore Zoho Creator and learn more about the applications that you can build.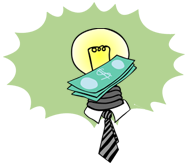 If you are your own CEO
You have to do all this and more. Areas like customer support, inventory management service management can turn tricky in minutes. Tackle each one of these with the ease of a pro - arm yourself with the expertise and the flexibility of Zoho Creator Apps. Its really non programmer friendly!