Automated workflows for improved team productivity
If you have routine tasks that are keeping you from the essentials, it's time you experienced enhanced team productivity with Cliq's chatbots. Automate your workflow and stay in sync with your team through bot notifications, event reminders, and more custom functions. 
With Cliq's chatbots, you get
Location awareness
Event notifications
Self-sustained platform
In-house Personal Assistant- Taz
Taz is a robust chatbot designed to assist you along your tasks. Involve Taz in one-one or group chats, and he will remind you with calendar events. Taz can share files, send notifications, and schedule meetings with all members in a group chat, so you stay in sync with your team.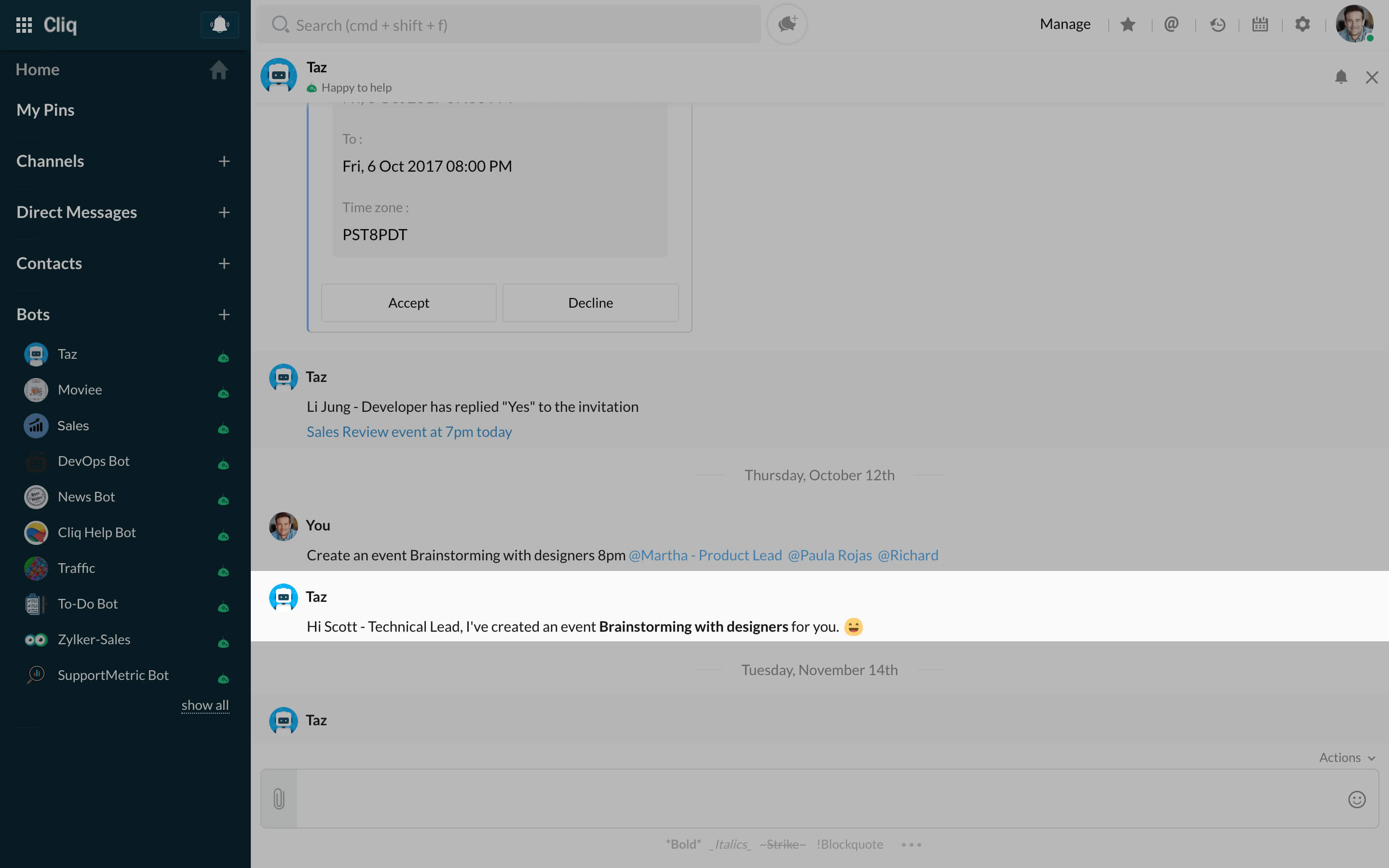 Notifier
Receive event reminders so you don't miss scheduled events. Share everything from images, documents and locations through simple @mentions.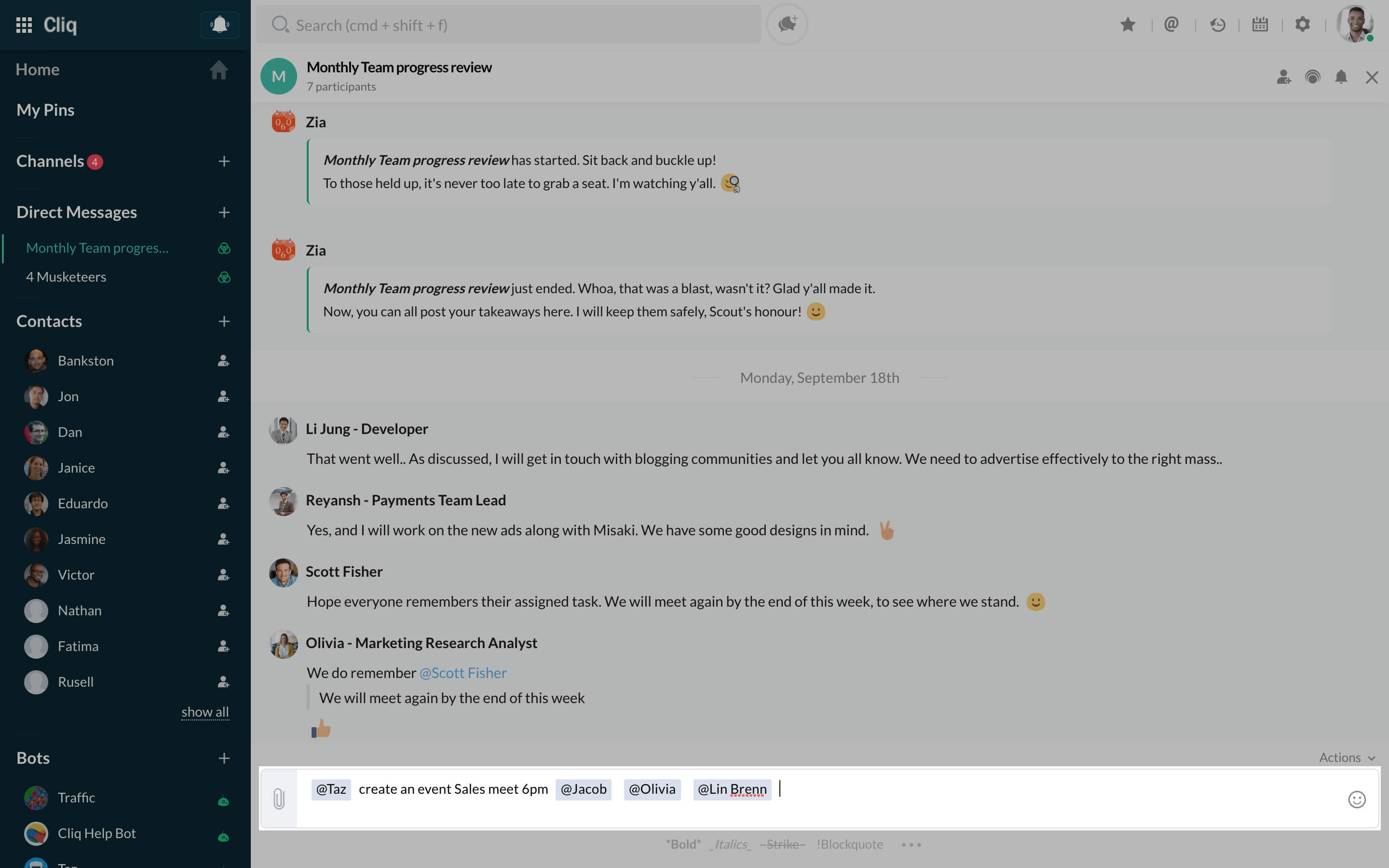 Orchestrator-Zia
Zia is Zoho's intelligent assistant, powered by NLP and AI. She will help you plan events better by sending you event notifications. Stay updated and make the most of every event, with Zia's friendly event reminders and rescheduling notifications.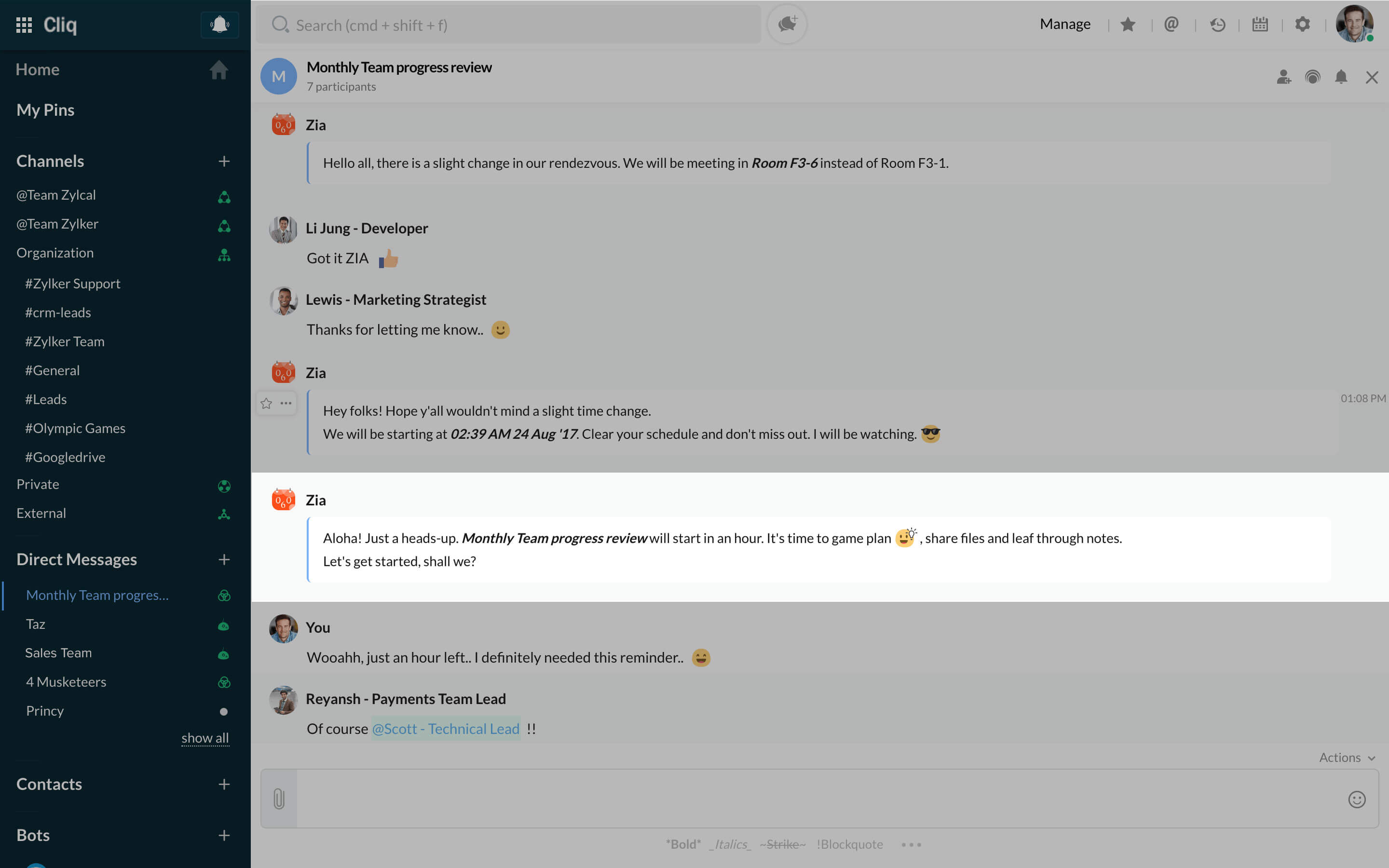 Innovations that Scale
As messaging apps and chatbot communication take over social media and change the way we communicate, scale your business and deploy bots to improve your customer support and sales.