@Deskbot on auto-pilot

Sync a department in Zoho Desk with a channel of your choice, so @Deskbot can stream automated alerts on new customer requests, request updates, comments, and more.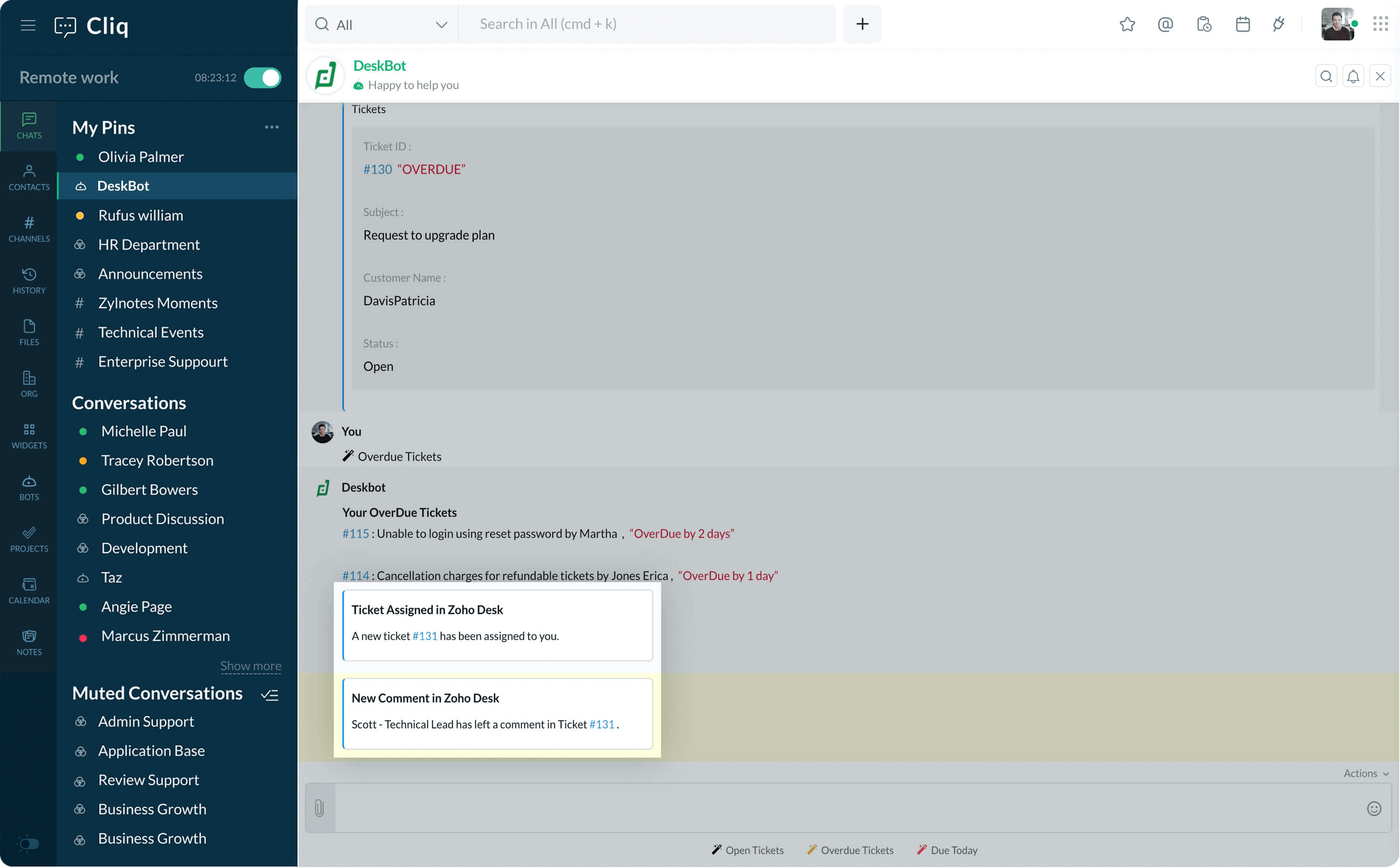 Put real-time collaboration at the top of your list
Create a channel in Cliq, so your team can keep track of customer requests, get firsthand information from support agents, and resolve issues faster.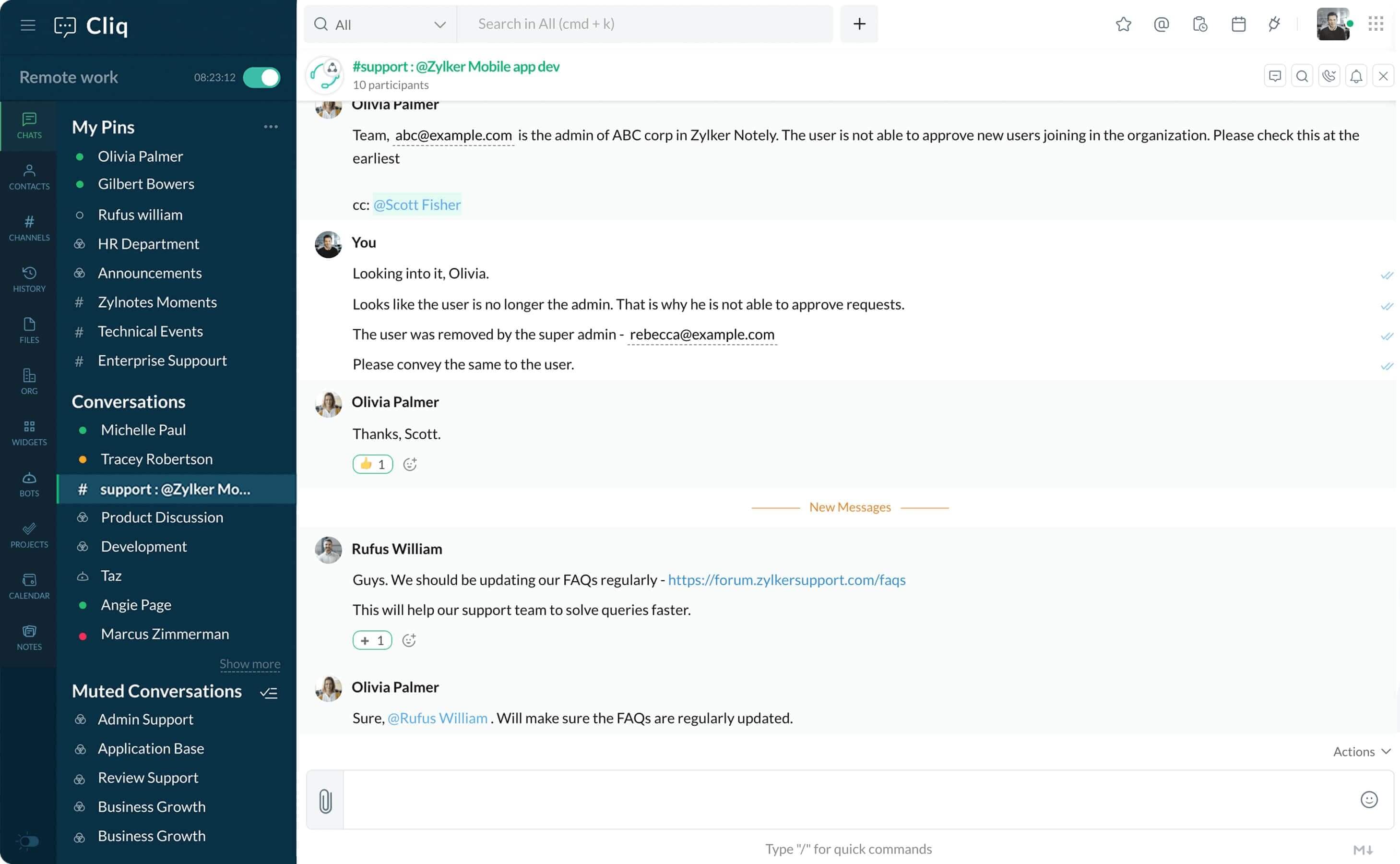 Context-driven engagement

Let @Deskbot search for details on a specific request. Simply start a conversation and send the request ID or email address of the customer who raised the request, and @Deskbot will pull up the information you need.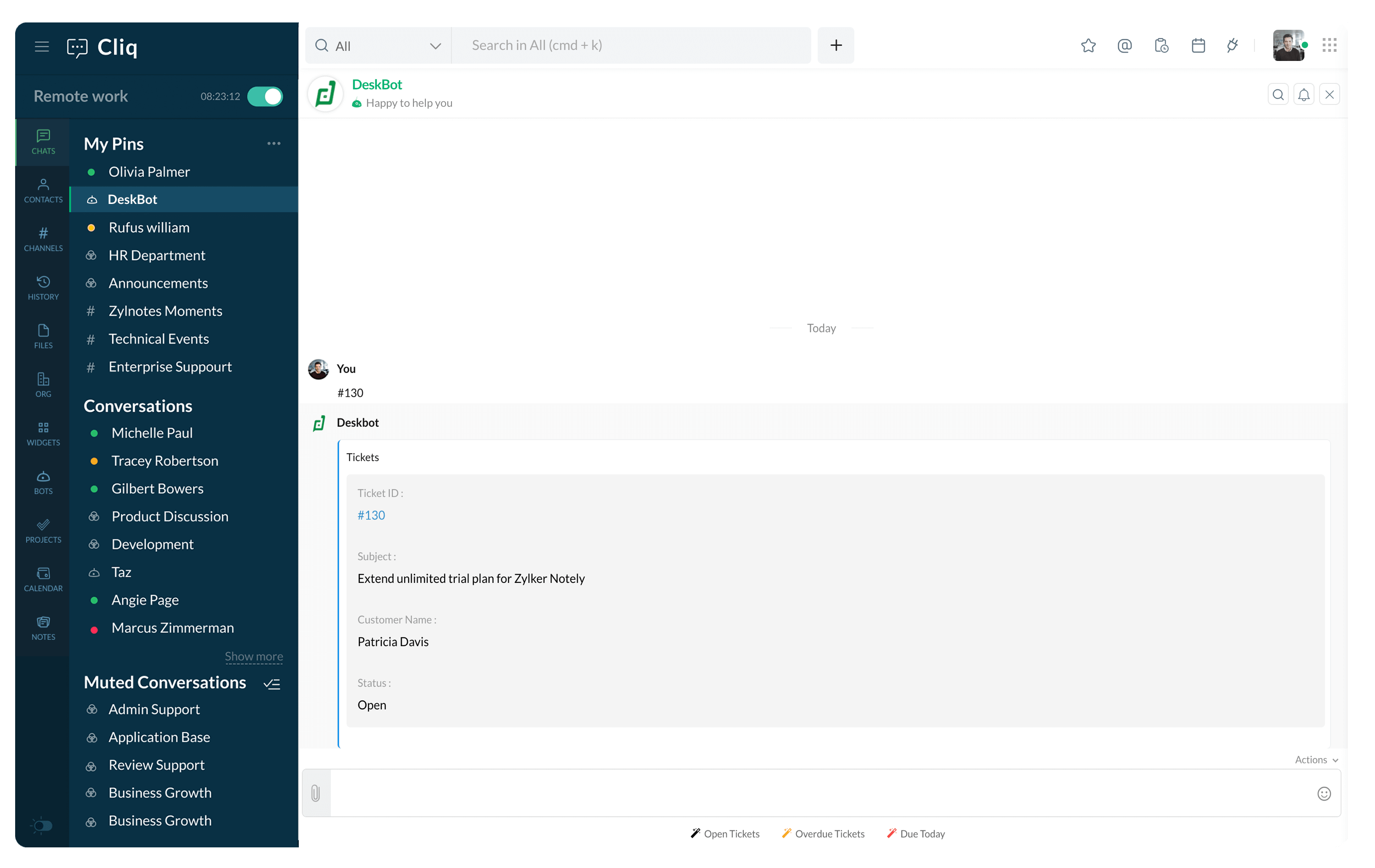 Ask the @Deskbot
No more asking support agents to summarize a request's details in chat. @Deskbot can pitch into a conversation with the right data!
Get details from Zoho Desk, whenever you need them
It all comes down to how easily you can access the details of a customer request while having a discussion. The /ticket command brings information about a request on demand.
All your customer requests at easy access
Support agents can use quick menu actions in the @Deskbot to keep track of requests they're assigned and requests due for the day.
Scale with stats
@Deskbot broadcasts request summaries from all your departments in Desk in the #desk channel.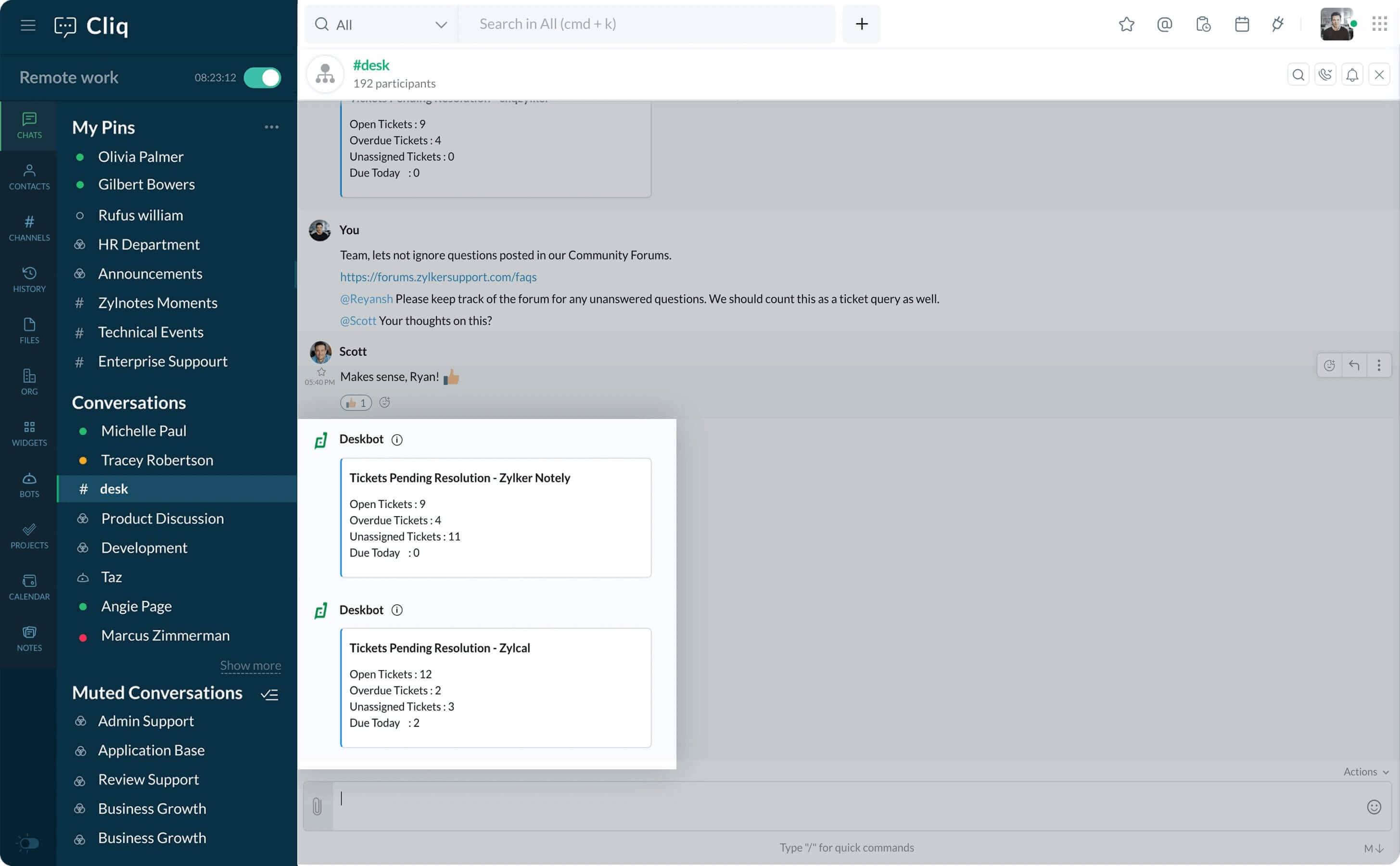 Give credit where credit is due
Pull up information about top performers for the day, share customer ratings, and give them a pat on the back!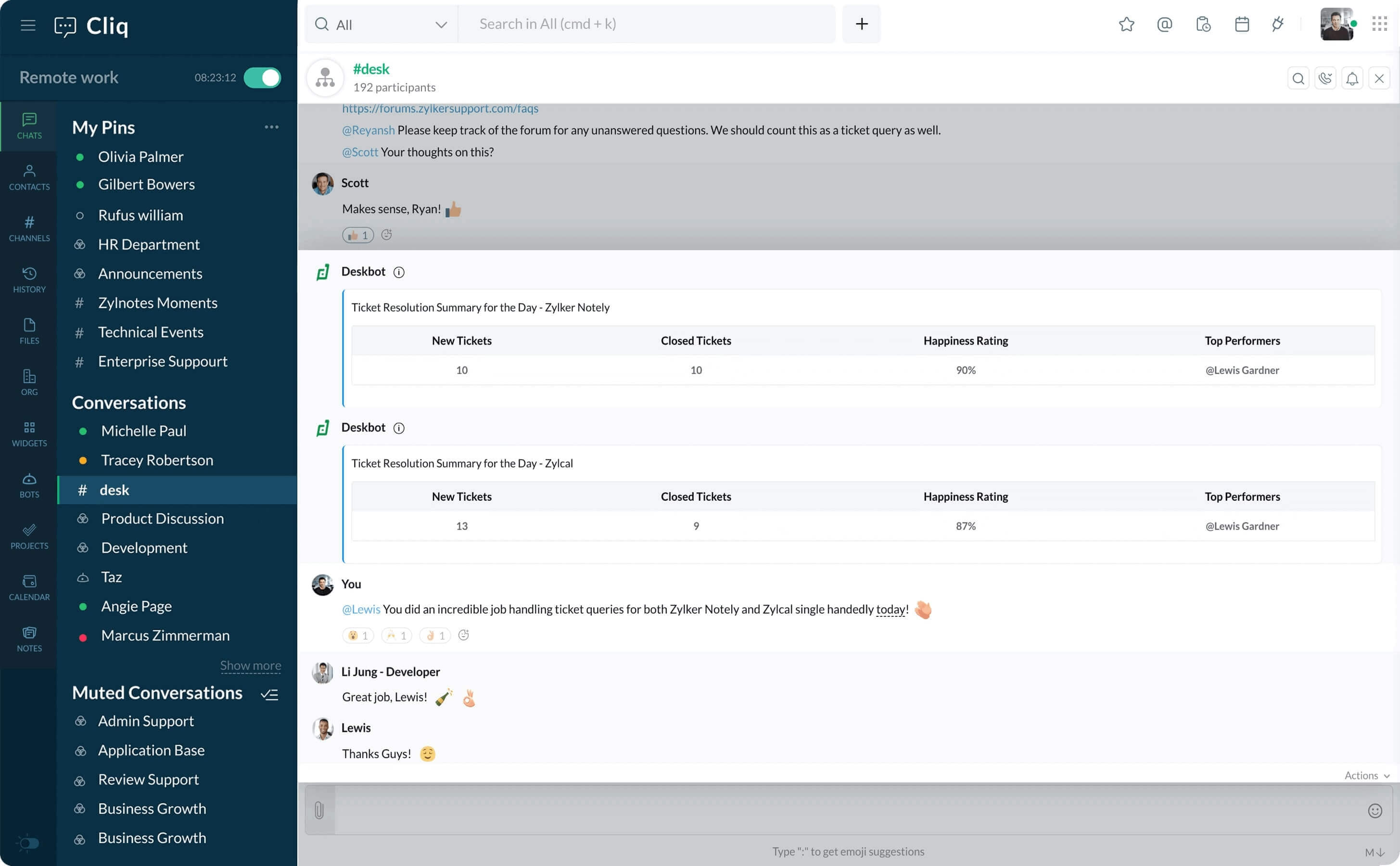 Manage overdue requests
Monitor pending and unassigned requests and get a fuller view of your team's progress with the /pendingtickets command.