How do I enter/update my credit card details?
You can make online payment for your Zoho Books subscription using your credit card. You can provide your credit card details while upgrading your account to one of the paid plans (monthly or yearly). To do this,
Go to Settings - Subscription.
Select your plan and enter details like the Billing Address, Card Address and other card details as shown in the image below.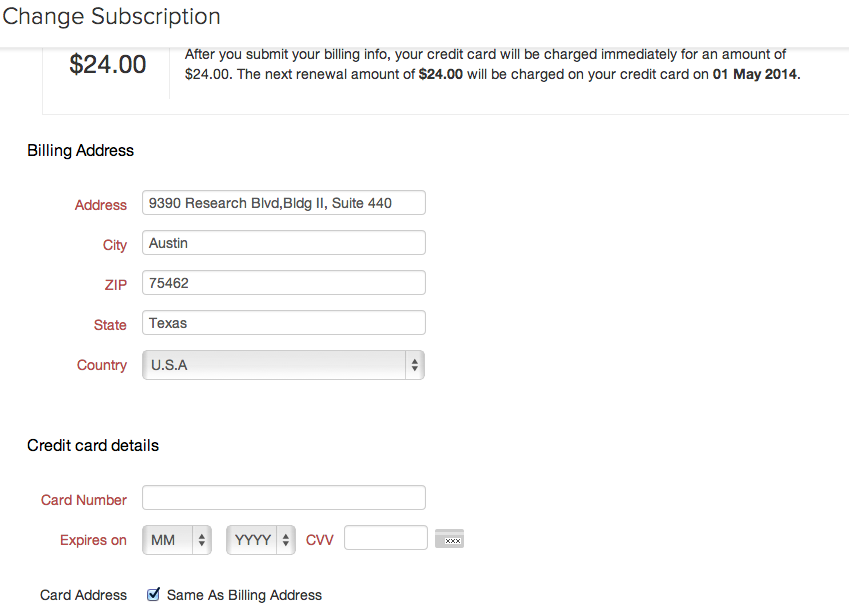 The card details you provide will be saved for all future references and payments.
If you want to update the credit card details you've provided, you can go to Settings - Subscription. Here, you can find options to modify your card details and billing address. Make the necessary changes and save them.