How can I upgrade my account?
Zoho Books offers a Monthly plan and a Yearly plan. If you're using Zoho Books on a trial and would like to upgrade to a paid plan, follow these steps:
Go to the gear shaped Settings icon and select Subscription. This will take you to the Zoho Payments page, from where you can change plans, update card details or cancel your subscription.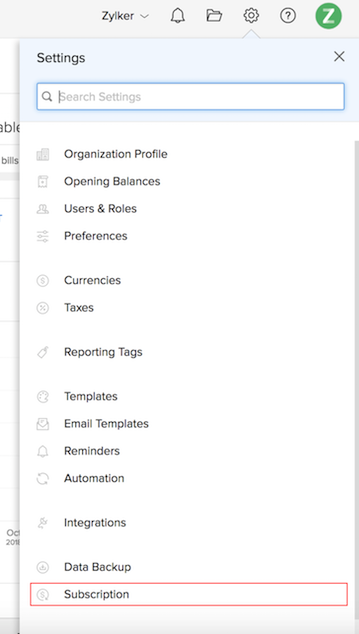 The key features provided under each plan are listed here for your viewing. Use this to decide the plan that best suits your needs and click on the Upgrade button.
Monthly plan: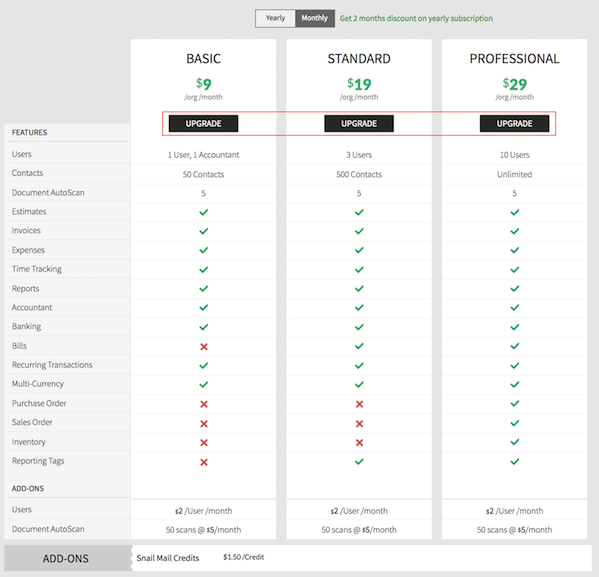 Yearly plan: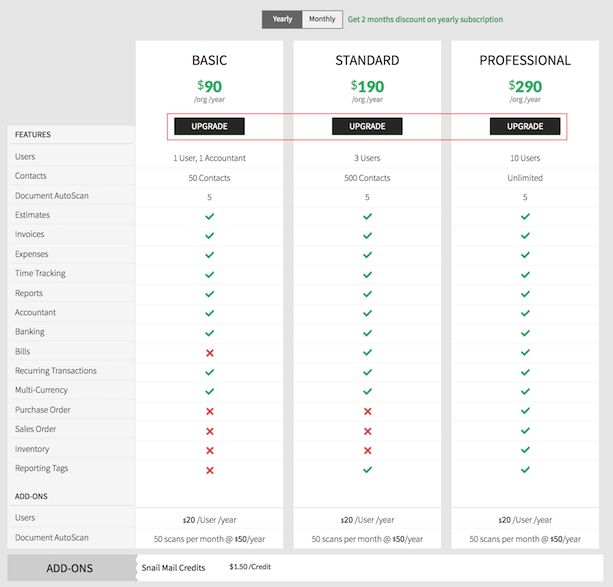 Review your order and click on Confirm Order.
Under Payment Details, provide your credit card details such as card number, expiry date, CVV number and the card address as it appears on your credit card statement.
Next, enter your billing address and contact number. If this is the same as the address associated with the card, select the option Use the above address.
Click on the Make Payment button.