Remote PC Access Software 
Zoho Assist, remote PC access software allows you to configure a PC for remote access and enjoy around-the-clock access. You can gain remote access to the computer from Mac, Linux, Windows, iOS, or Android devices.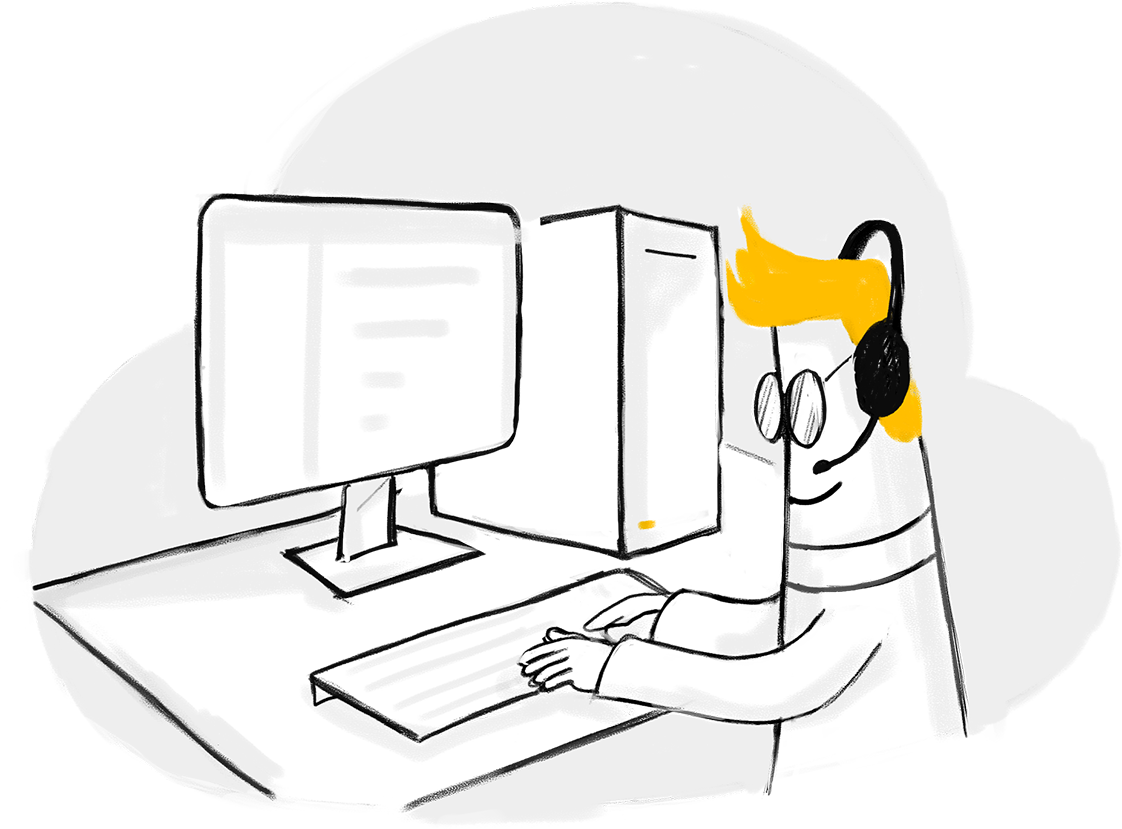 Key features of remote PC software
Deployment made easy.
Deploy the unattended access application to configure for remote PC access and remotely access computers anytime.Zoho Assist - the best free pc remote access software allows you to configure individual PCs for unattended access and provides remote access to computers by asking your customer to download and execute the file from the unattended access installer link. With the bulk deployment manager or startup script, you can deploy unattended access for a group of computers in a workgroup or an active directory to access your pc remotely.
Group remote computers to stay organized.
Grouping computers makes reaching out to unattended PCs easier. You can sort computers based on their organization, location, operating system, or time zone. You can also move computers from one group to another and rename groups.
Divide your organization internally with Departments.
With departments, compartmentalize your organization based on teams, location, or workgroups. You can manage each division separately by allocating technicians, email templates, contacts, and reports specific to each department.
Wake up offline computers.
Wake on LAN allows you to turn on a remote PC from a completely shutdown state. Once you've turned on a PC using Wake on LAN, you can remotely access PCs and troubleshoot them from wherever you are using our remote desktop software.
How to remote access a PC?
1. Getting Started
First, signup for Zoho Assist with your email address, or if you're already a Zoho user, click on Access Zoho Assist to get started.
2. Initiate a remote support session
To initiate an instant on-demand remote support session, click Start Now, or click Schedule to schedule a session for later. Once you've initiated a remote support session, there are three ways you can invite a person at the remote end. You can send an SMS or email invitation, ask the customer to navigate to join.zoho.com to join the session, or you can send them the join link through the chat messenger of your choice.
3. Establishing connection and accessing a remote computer
Once you've sent the session invite to the remote customer, setting up remote desktop connection is pretty simple. Upon receiving the invite, your customer can join the session through one of the methods stated earlier, and install the lightweight agent to give you complete access to the remote desktop. During a session, you can troubleshoot the remote computer faster by using our in-built features like file transfer, multi-monitor navigation, text, voice and video chat, and much more.
Here are a few functionalities you have in Zoho Assist that helps you troubleshoot from anywhere by establishing remote access to a PC :
Transfer files
Transferring files to and from a remote PC helps you perform functions like troubleshooting, patch installations, and software installations.
Chat instantly
Stay in touch with your customer while remotely controlling the computer using our built-in chat option, rather than resorting to external messaging services.
Add multiple technicians
Some issues might require multiple technicians for troubleshooting, so having a remote PC access software that allows technicians to operate simultaneously is crucial to resolve issues.
Record sessions
Record the screen of the remote PC during a session to look back on the session, create comprehensive audit trails, and to use recordings as training material.
Annotate
Guide your customers while using the remote computer support tool by using Annotate to mark-up and highlight parts of the screen during a screen sharing session. Zoho Assist provides a drawing tool, a text tool, a rectangular drawing tool, an eraser, and a clear screen option.
Remote power options
You can execute power actions like shutdown, restart, log off, lock, hibernate, or standby on a remote PC without even starting a session.
A remote PC access software trusted by great brands. 
Hitachi

Element

Metro Washington

Royal Haskoning

United Foundation
More customers
Frequently Asked Questions
1. How can I remotely access another computer?

With a remote PC access software like Assist, you can quickly connect to any remote computer and access it completely. You can make use of this software to resolve issues, download or update drivers, and more.

2. What is the best remote PC access software?

To remotely access a computer from anywhere, you can make use of Zoho Assist. It is a highly reliable and free computer remote access software that enables secure connections in no time.

3. How can I remotely access my PC for free?

Assist's free edition for personal use will help you access your systems, share screen, and allow configuration of unattended access systems when required.