Xavi Novella

Operations Director, DEXMA by Spacewell

Zoho Subscriptions is a great tool for automating subscription management. We are happy with its API capabilities helping us integrate with third parties easily. The development team has the momentum to implement new features quite fast. A must have for SaaS businesses!

Lasse Høydal

HyrBox Sverige AB

Zoho Subscriptions was the best in (meeting) all our criteria — payment gateways, regular AR functionality, ease of use, online and offline invoicing, APIs. We are also extremely happy with the responsiveness of their support team.

Rick Fadden

CEO, Bentley Parking Services LLC

The best part for us is how quickly everything can be done. Even setting up payments for a new location takes less than a minute. Simply put, our business couldn't run without Zoho Subscriptions.
Why Choose
Zoho Subscriptions?
Flexible billing
Billing is automatic with Zoho Subscriptions. Customize your billing cycles with options such as calendar and metered billing. Zoho Subscriptions handles your taxation while applying proration when plan changes occur, saving you precious time and calculations.
Recurring billing
Secure checkout
Zoho Subscriptions enriches your customers' checkout experience with secure PCI-DSS-compliant hosted payment pages and widgets for checkout and pricing. These pages and widgets are highly customizable and easy to embed.
Hosted payment pages
Customizable reports
Vital metrics such as Churn Rate and MRR (Monthly Recurring Revenue) can keep your subscription business moving in the right direction through informed decisions. Customize a variety of essential reports and tax summaries, and view them quickly on our intuitive dashboard.
Subscription metrics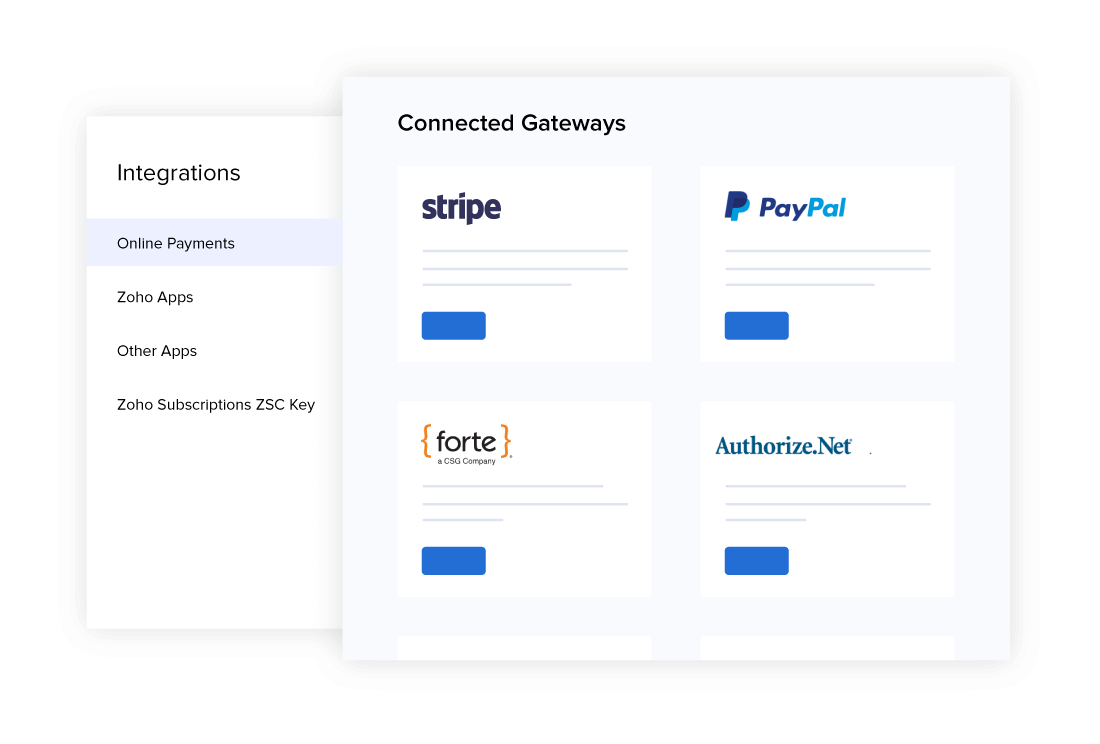 Seamless payments
Collecting payments securely is a huge priority for any industry. With multiple payment gateways including Stripe and PayPal, support for international currencies, and a dunning system that you can rely on, Zoho Subscriptions makes collecting payments simple.
Recurring payments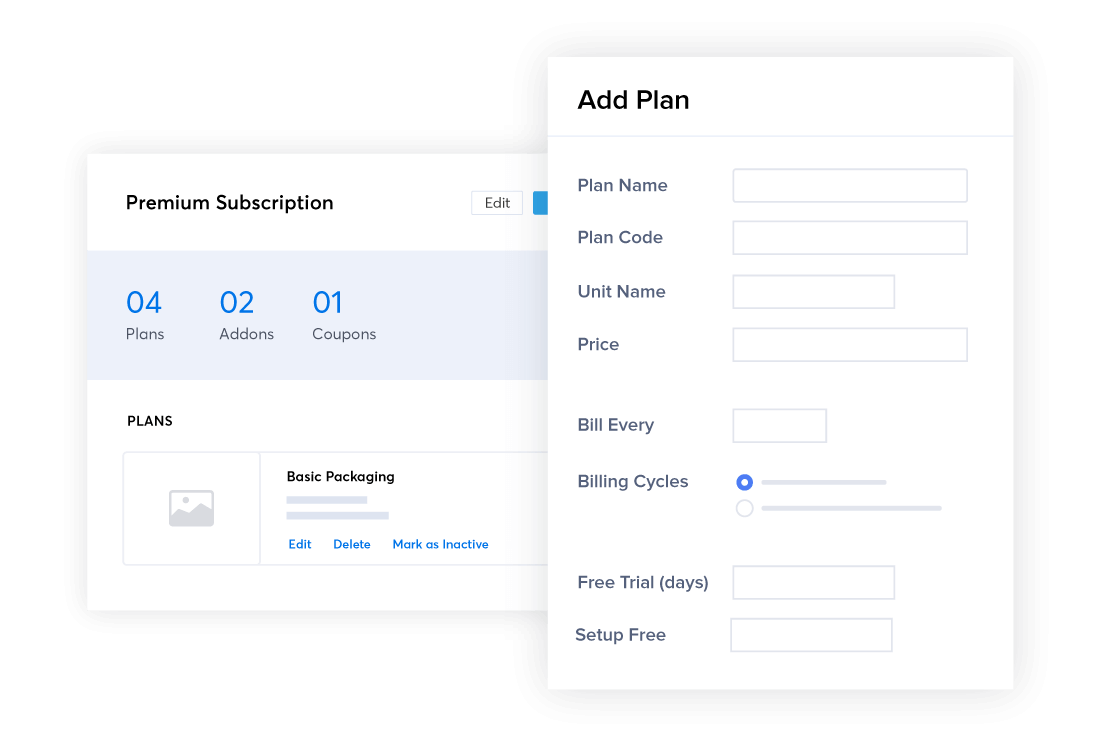 Extensive plan management
We know that more plans equals more options for your customers. Personalize every aspect of your plans, from popular pricing models like tiered and per-user pricing to the individual plan provisions. Offer free trials, add-ons, and coupons to make that deal just a tad sweeter.
Comprehensive subscription management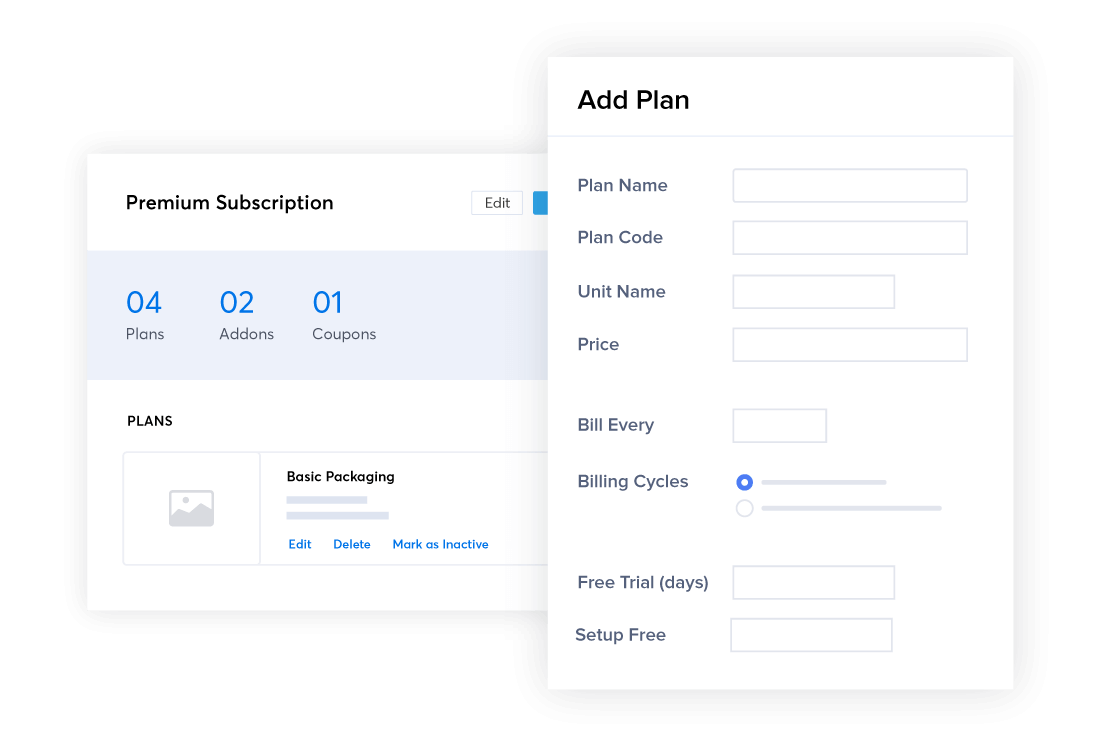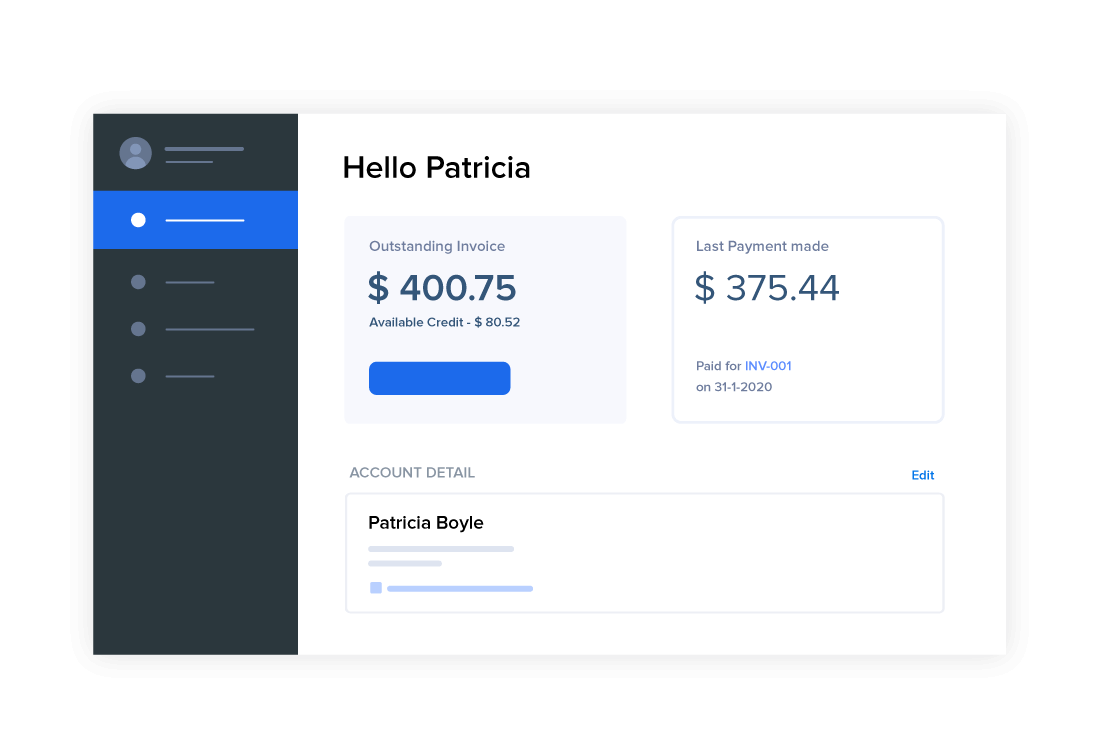 Dedicated customer portal
It's always good to keep your customers informed. Through our specialized customer portal, you can provide a single interface for your customers to access, edit, and manage their subscriptions and information. They can even make payments and write spontaneous reviews directly in the portal.
Customer portal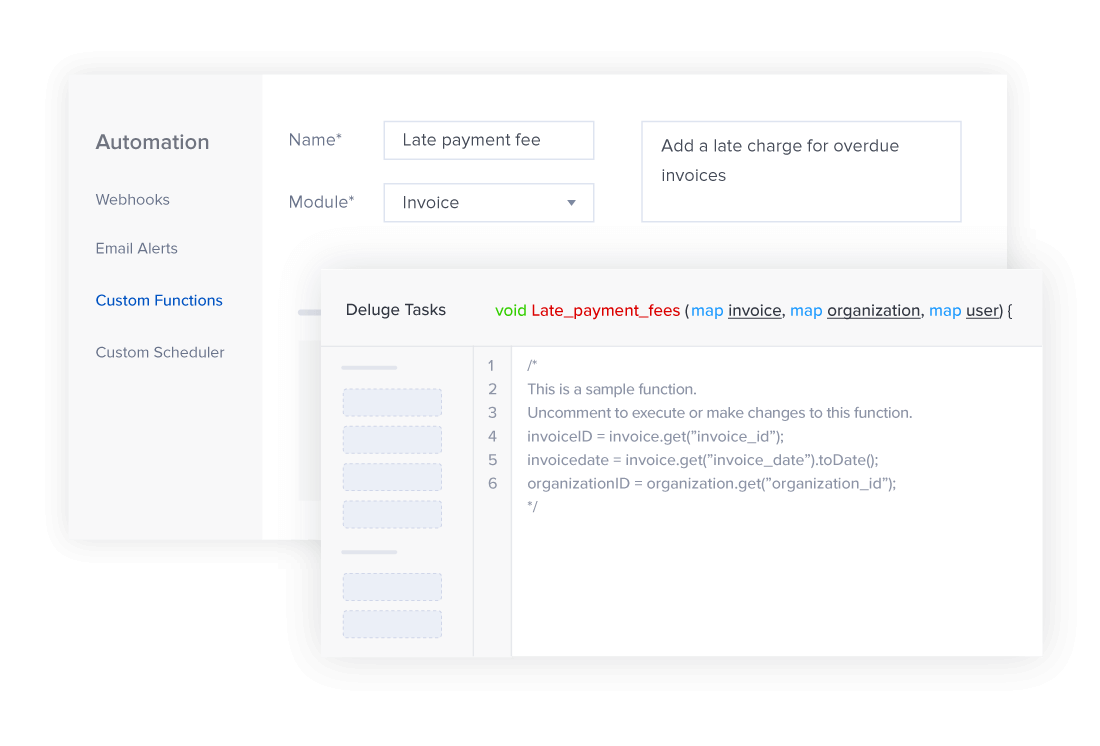 Comprehensive automation
Your to-do list is big enough already. Keep your recurring tasks in check by automating your invoicing, reminders, and notifications. Create workflows to track when and where subscription-related events occur, and respond to them without lifting a finger.
Subscription billing automation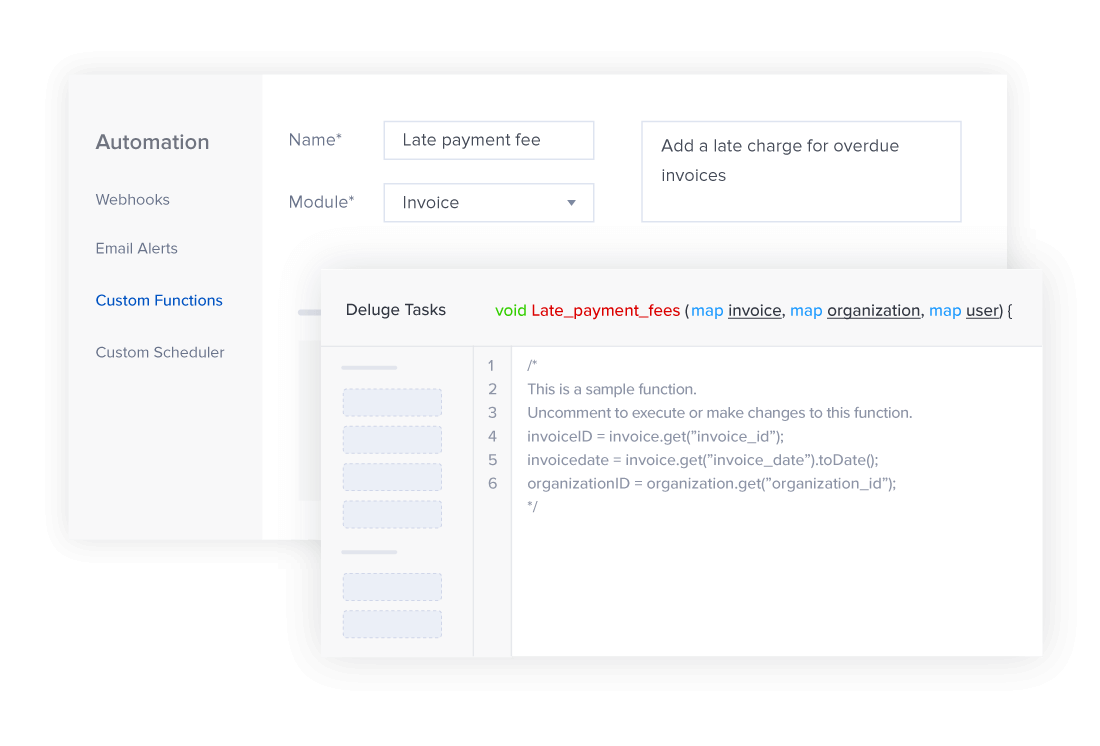 Make Zoho Subscriptions your own
Freedom in operation
Zoho Subscriptions has an open API that anyone can develop on, making it both flexible and scalable. Customize functions, personalize fields, and even set your own domain name instead of ours. Build your product on our foundation.
Effective integrations
Zoho Subscriptions is built to make connections. We support integrations with major third-party apps such as Slack and Zendesk, which allow your teams to work in collaboration. Our integration with Zapier gives you access to more than 2,000 web applications to create the workflows you need.
The Zoho Ecosystem
Let Zoho Books handle your accounting, use Zoho CRM to follow your leads, and communicate through Zoho Cliq and Zoho Mail, while apps like Zoho Creator, Zoho Flow, and Zoho Analytics offer more customization options for you to explore.
Reliable support,
every step of the way
Our dedicated support team is available 24 hours a day, Monday-Friday, by phone, email, and chat. Right from the onboarding process, we're there to guide you. We also welcome your feedback and suggestions, which help us grow with you.
Zoho Subscriptions - Billing On The Road
Zoho Subscriptions is available for iOS and Android so you don't have to leave your billing at your desk while you travel.