Get key insights right away
Receive quick insights into your subscription business' health, like churn rate and monthly recurring revenue, right from Zoho Subscriptions' intuitive dashboard.
Find reports for every purpose
Zoho Subscriptions offers financial reports like net revenue and invoice details, and activity-based reports like API usage and activity logs, to help you understand your subscription billing, your business revenue and customer.
Customize reports to your needs
Whether you need to filter a report for a specific time period or see results for a particular product, Zoho Subscriptions has got you covered. Easily create custom reports for all of your business needs.
Stay on top of your taxes
Always know your taxable amount, and the amount of tax you have collected from your customers, with a dedicated tax summary report to help you file your tax returns accordingly.
Cultivate your subscribers
View all the events related to a particular subscription — upgrades, downgrades, renewals, and more — in one place. Zoho Subscriptions gathers the information you need to keep your customers happy.
Get subscription metrics to go
Need to access your report results offline? No problem! Zoho Subscriptions enables you to export reports in PDF, XLS, or CSV formats, or print formatted hard copies to go.
Gain all-round visibility into customer subscriptions
Apart from the exhaustive set of default reports, you can get more insights into customer behavior, transactions, and customer churn by integrating Zoho Subscriptions with Zoho Analytics, and creating reports of your own.
Subscription, revenue, and churn reports
Sales, tax, and activity reports
Revenue reports
Event information in one place
Filtering the events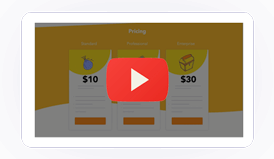 Zoho Subscriptions provides a horde of features to make your billing effortless.
View All Features