How to configure taxes for the items I sell?
In Zoho Books, you can configure taxes for individual items. When you create transactions with these item, the configured tax rate will be applied automatically.
To configure tax for an item:
Go to Items.
Create a new item or edit an existing one.
Select a Tax.
Click Save.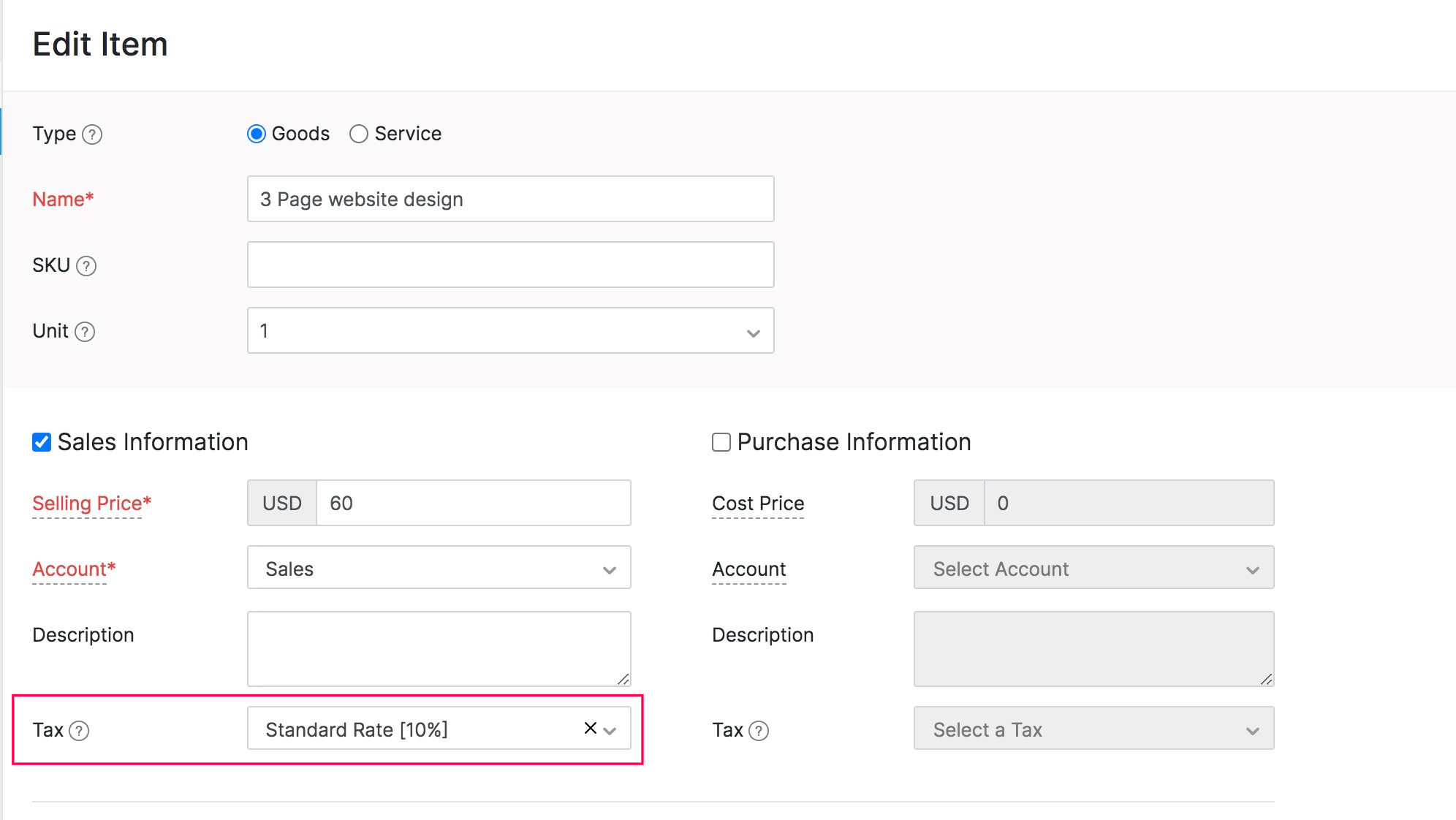 Alternatively, you can update the tax rates of multiple items in one go, using the Bulk Update option. To do this:
Go to Items.
Mark the items for which you want to update the tax information.
Click Bulk Actions > Bulk Update.
Select the field as Tax and then select the necessary tax rate.
Click Update.