Business process management with shared inbox: A finance use case
Business process management with shared inbox: A finance use case
Last Updated: November 15, 2022
554 Views
8 Min Read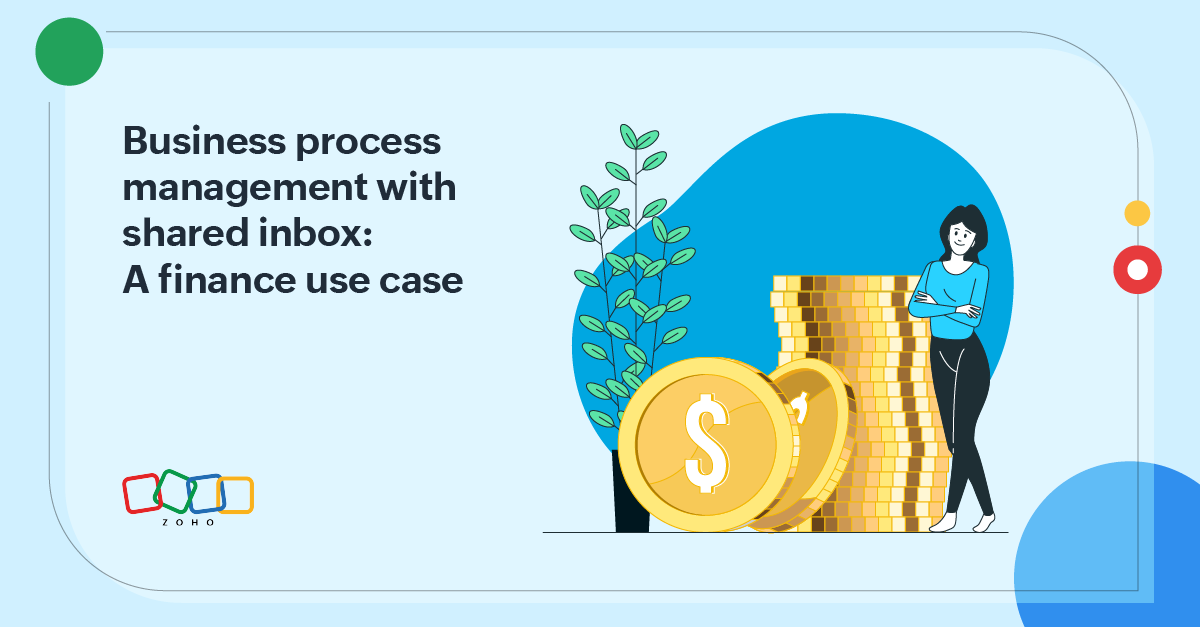 Recently, I was talking with a colleague about his workspace, which is located in the basement of the building and resembles a dungeon in an otherwise sprawling, beautiful Zoho office. My colleague, who is an inventory coordinator, explained that this area was the closest to where the inventory van could be parked, so they transformed it to an IT warehouse and relocated their workspace nearby so they could collaborate more closely.
An organization is a group of service-delivery teams that collaborate to help each other achieve the organization's objectives. —Zoho inventory coordinator
The HR team provides services such as payroll, medical claims, attendance regularization, recruitment and more to the employees.
The travel desk team provides services such as flight booking, hotel booking, visa/passport assistance, and more to executives traveling on business trips.
The design team caters to the design requests such as collateral, video editing, webpages design, booth graphics, and more.
If you went around to the different departments at your office and took a careful look at the space they use, you would most likely find that each one is very different from the other areas in the company.
Similarly, if you analyze an organization-wide application that's used by all teams, such as a collaboration tool, a project management tool, an email client, or a team chat, you'll notice significant variations in its application, work flow, and feature prioritization. This difference, whether in workspace layout or application usability, can be linked to the teams' diverse processes.
Organizational processes
A process is a series of tasks that are repeated and executed in a specific order to achieve a goal. Processes have a direct effect on the organization's overall goals and, consequently, its bottom line. Understanding and simplifying organizational processes is the foundation of continuous business improvement.
The process workflow specifies the sequence in which tasks are completed. Teams use operational tools, collaboration tools, and workflows to define and streamline process workflows to reduce redundancies, improve operational efficiency, and maximize earnings.
Before we dive deeper, let's identify the different components of an organizational process.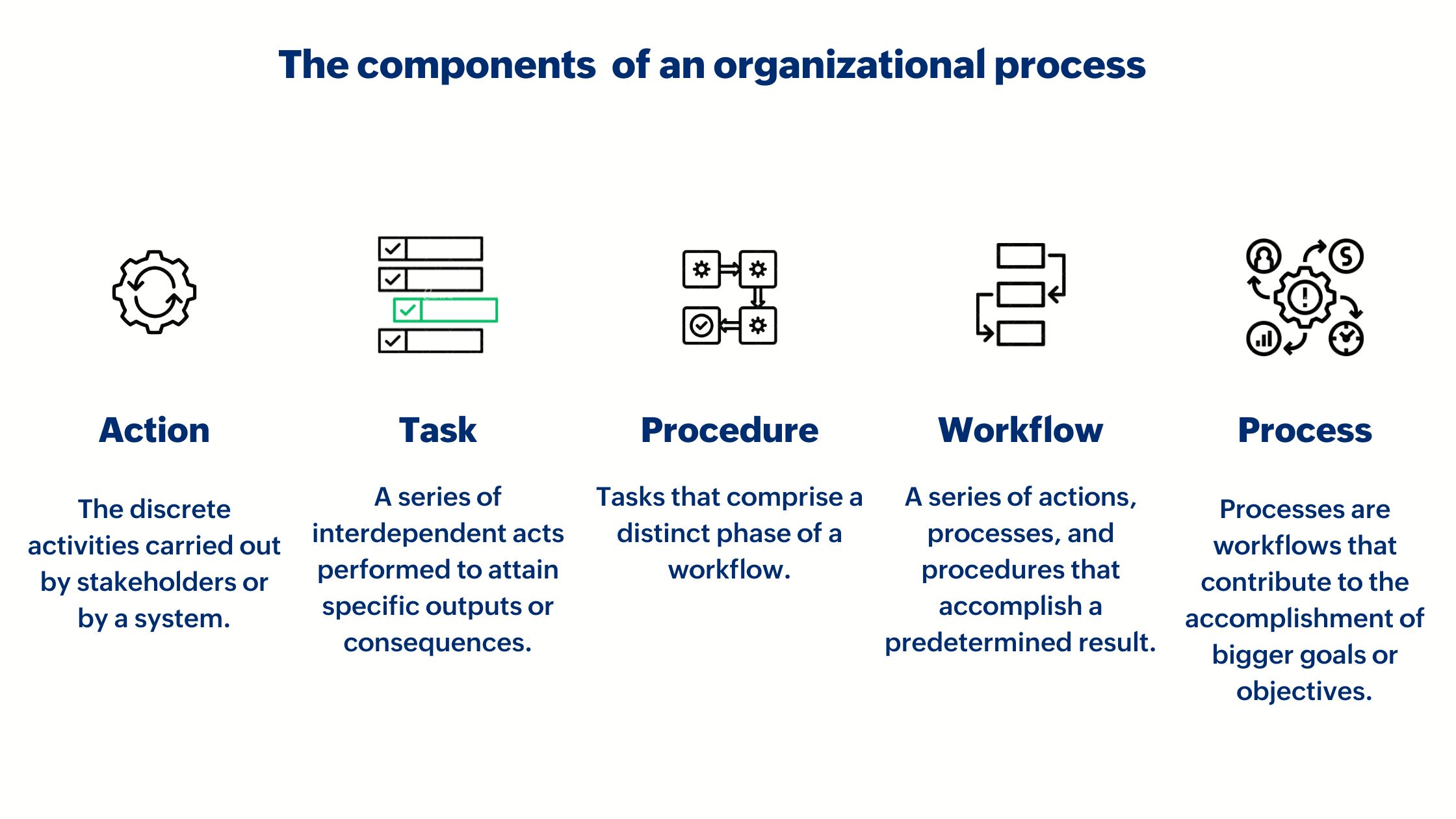 A workflow should account for all granular components—such as procedures, tasks, and activities—up to small-scale objectives, whereas a process refers to all of the aspects required to achieve a broader organizational aim.
The leaders of an organization may not be able to identify all of the factors that influence the completion of activities or tasks. It's crucial to obtain input from the stakeholders responsible for these elements when creating realistic workflow maps or models.
Types of business processes
In the business process management (BPM) system, vendors theoretically classify business processes into operational, supporting, and management processes.
Operational processes are part of the business value chain. These are processes involved in demand generation, sales and distribution, customer service or delivery, and others.
Supporting processes are executed in the background. They don't immediately generate income but they do facilitate the company's operations. These processes facilitate internal service delivery, such as HR, facilities, IT, etc.
Management processes involve planning, monitoring, and coordination. Management processes ensure that organizational objectives, such as security, compliance, and other regulatory needs, are accomplished.
However, in team operations, we frequently come across several business processes used in tandem to achieve a bigger business goal. Let's explore some of the processes the finance department carries out to achieve their business objectives.
Financial process management
This is one of the many supporting processes that take place in the back office. It involves procedures and workflows that the finance department executes to complete payroll, asset management, reimbursement, etc. Financial process management coordinates finance-related functions and streamlines the organization's financial processes into a single, uniform entity.
Some of the most common financial business processes are:
Strategic planning and financial analysis

Accounts payable/accounts receivable

Travel management

Inventory and purchase management

Payroll system

Employee reimbursements
Let's look at one of the critical processes, accounts payable, and its workflows and other components to identify how we can streamline them.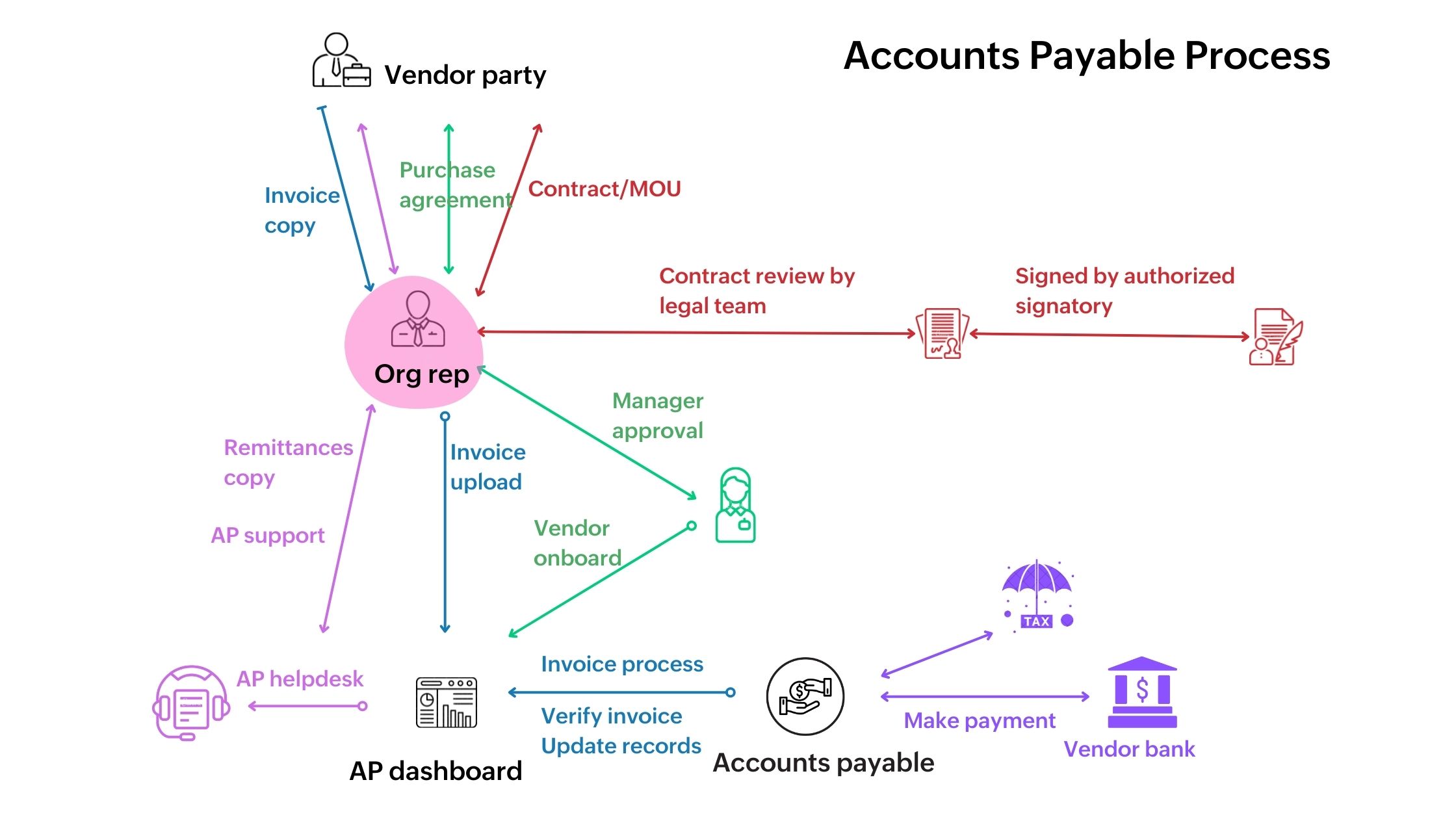 Streamlining the AP process: This enhances the position of the finance teams' back-office and enables teams to be more productive and effective. It involves redefining processes and implementing and leveraging technology. As with any process, the AP involves a number of technologies, including tools for workflow management, collaboration, AP help desk, point products (e.g., for procurement or accounts payable) and more.
Process awareness: Defining the finance and accounting processes—with a complete understanding of the subject-matter intricacies of payables, invoices, receivables, purchase orders, and more—as well as the organization's dynamics is critical to defining the right process.
For instance, the organizational process for two finance teams might be quite different depending on the availability of resources, tools at their disposal, and the organizational needs or the regulations followed, thereby changing the workflow and procedures used to get tasks done.
Support: With contracts and payment terms being time bound, time is a crucial element of the AP process (or any financial process, for that matter). Teams should take this into consideration when defining processes, whether it's a ticketing process, tracking the SLAs, or defining multi-level approval or escalation procedures. The availability of a strong and timely support channel for stakeholders is essential for an effective process.
Automation: Back-office processes need to be automated so that the staff is freed from having to perform manual duties that are laborious and repetitive. Investing in automation can reduce the amount of manual intervention required at each stage.
For instance, tasks that are triggered by a specific action, alerts, simple role-based approvals, forwarding, and escalations upon violation are some of the tasks that, when automated, can make the process more efficient.
Integration: The finance system needs to have a number of contextual integrations with systems such as the mail client, team chat, workflow management, analytics, help desk, and more. Without the procedures and workflows moving freely across the systems, the process will become siloed.
For instance, the workflow should be the command center for the finance team triggering new tasks and action items at every stage based on the preceding outcome.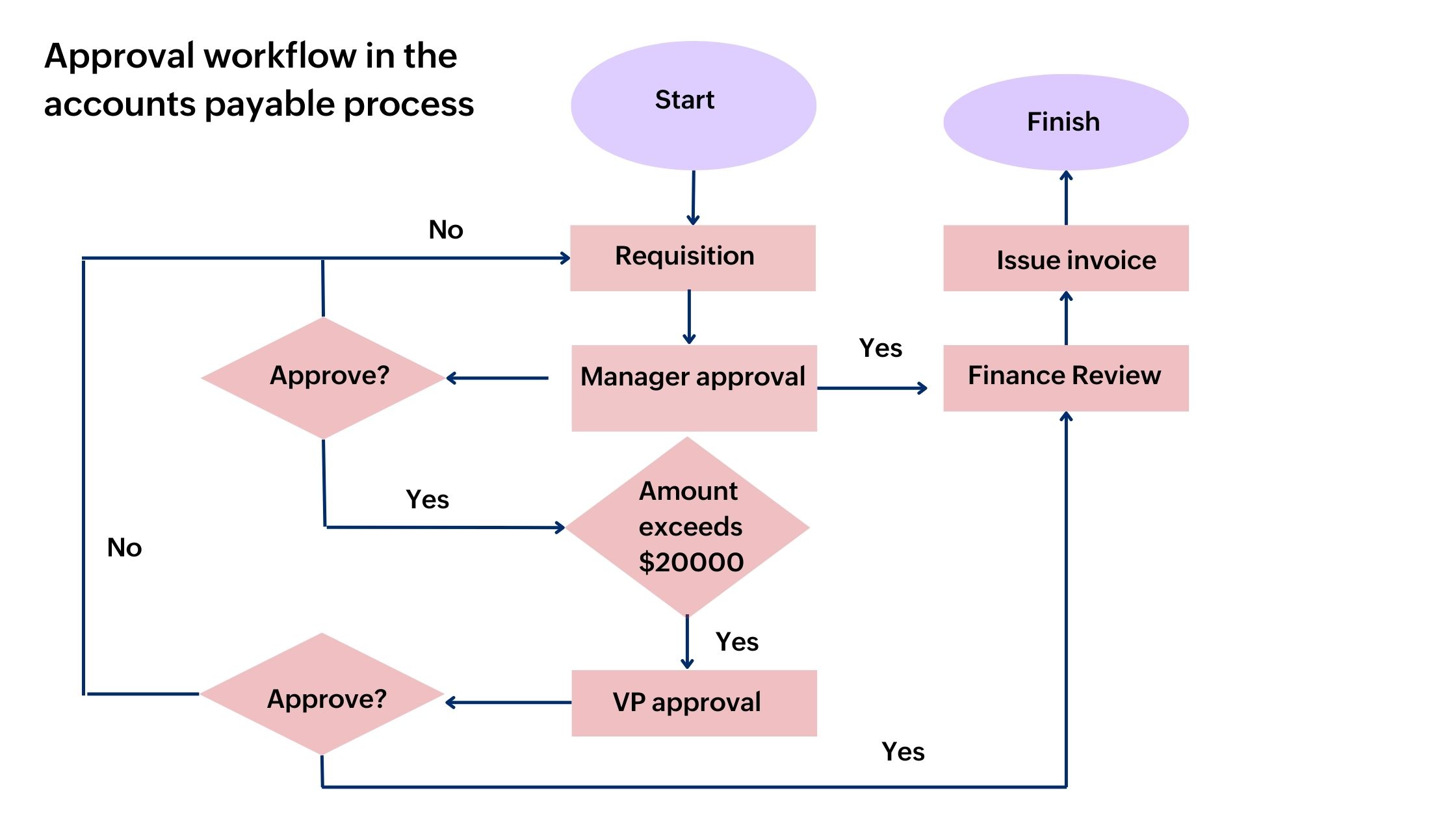 Business process management using a shared inbox
A shared inbox is an intuitive tool with applications in a variety of team collaboration, customer service, and internal support use cases. Multiple users may access, read, manage, and send emails thanks to the tool's single collaboration space.
Let's explore how we can streamline business processes using shared inbox.
Defining the process
Every single day, the finance department receives an overwhelming number of emails that eventually fall into one of multiple financial processes. The role of the shared inbox begins even before the ticket or a mail enters the process.
Segregation
The shared inbox tool allows teams to create unified inboxes for their group IDs (e.g., AP@company.com, AR@company.com, payroll@company.com, rembursements@company.com, etc.) and add team members to groups. They can also create temporary groups around ongoing projects.
The shared inbox tool and the groups can be configured so that even emails to generic aliases such as finance@company.com can be segregated into groups that are process-specific, by whitelisting these emails based on factors like subject line keywords, email addresses (vendor), domain names, and more.
For instance, an email from a vendor company regarding the payments for a subscription upgrade can be diverted to AP@company.com.
However, sufficient caution needs to be taken when working with automated rules to ensure they don't clash.
The first step is to create a mail group alias for each of the finance processes in the shared inbox tool. Then, the group mailbox is populated with the primary stakeholders. Members can log in with their own credentials to access all incoming messages to the group inbox.
Unified collaborations
An over simplified accounts payable process is as follows:
The requisite comes from the vendor through an email.

The record is updated in the system (a dedicated finance tool).

If the system is self-service enabled with user access, the organization representative (the user) initiates the record in the system.

An assignee (finance team single point of contact/representative) is allotted in the system.

Approval/sign-off is triggered from the system, and accepted or rejected by the authorized individual over mail.

The triage with stakeholders happens on a team chat channel.

A dedicated help desk or email alias (in the absence of a help desk) serves as a service delivery system for the process.

The single point of contact processes the requisition on the system/tool, triggers an update to the organizational representative and vendor over email.
The shared inbox, which is nothing but an advanced interface of the mail client, functions as a service delivery system, with a contextual chat channel dedicated to the mail threads. Provisions for automation by applying rules and trigger tasks can significantly simplify the process.
Automation and integration
The team can define the process and configure predefined workflows to act on emails as they are delivered to the group inbox. They can trigger tasks within the shared inbox tool or in other applications connected via APIs or IPaaS (such as Zapier or Zoho flow).
Many shared inbox tools offer out-of-the-box integration with a variety of applications. Admins can leverage integration tools, webhooks or extension builders to define their process workflows (and trigger tasks) across applications right from their inbox.
Teams can also trigger multiple workflows from the same group mailbox (within the same process) just by attributing different rules to different actions or keywords.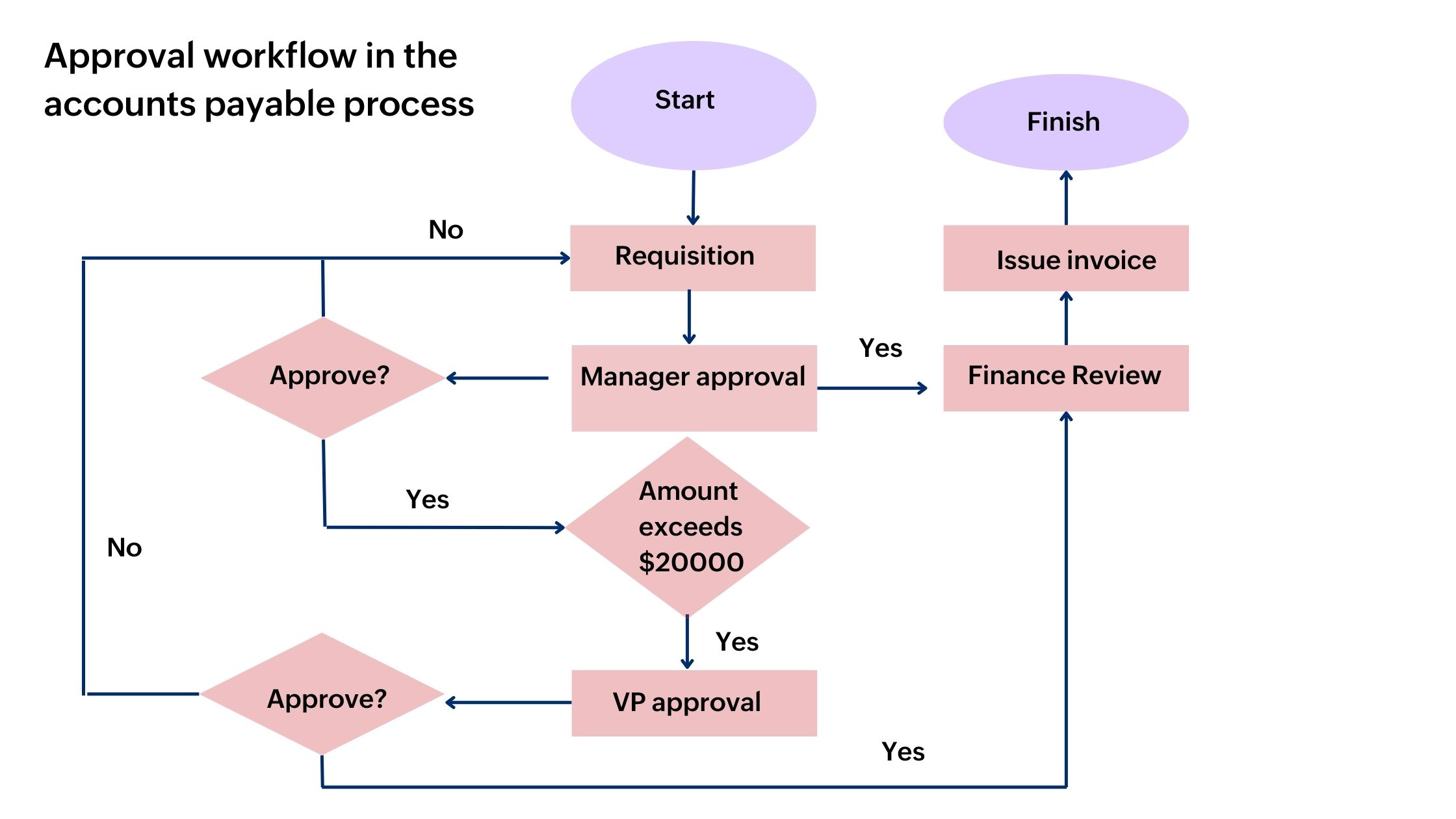 The AP process can be further streamlined through automation within a shared inbox tool by:
Setting payment due dates on the calendar, and snoozing the thread and triggering alarms when the due date is nearing.

Identifying discrepancies or duplication by grouping mails by sender email id or the sender domain.

Integrating the accounts payable on the shared inbox with other major business systems such as ERPs, CRMs, digital signature tools, and more.
Metrics
Admins can analyze and streamline processes workflow by evaluating analytics data. They can extract data for each mail thread individually or by member/assignee, and establish benchmarks for data, such as reaction time, resolution time, number of steps, etc.
Summing up
Process management is the efficient application of available resources, such as personnel strength, tools like software programs, hardware investments, and tried-and-true tactics for maximizing customer as well as employee satisfaction.
At every stage of process management, automate as much as possible, but it's also essential to do an in-depth analysis of existing procedures and gaps before implementing the automation.
Assess the impact of the process change on all stakeholders and give them appropriate training for using the automated process. Keep everyone informed of the plan, and make efficient use of available resources.
Plan process automation implementation in phases. Changes should be implemented one procedure at a time. Periodically review and test the modifications to validate the efficacy of process automation.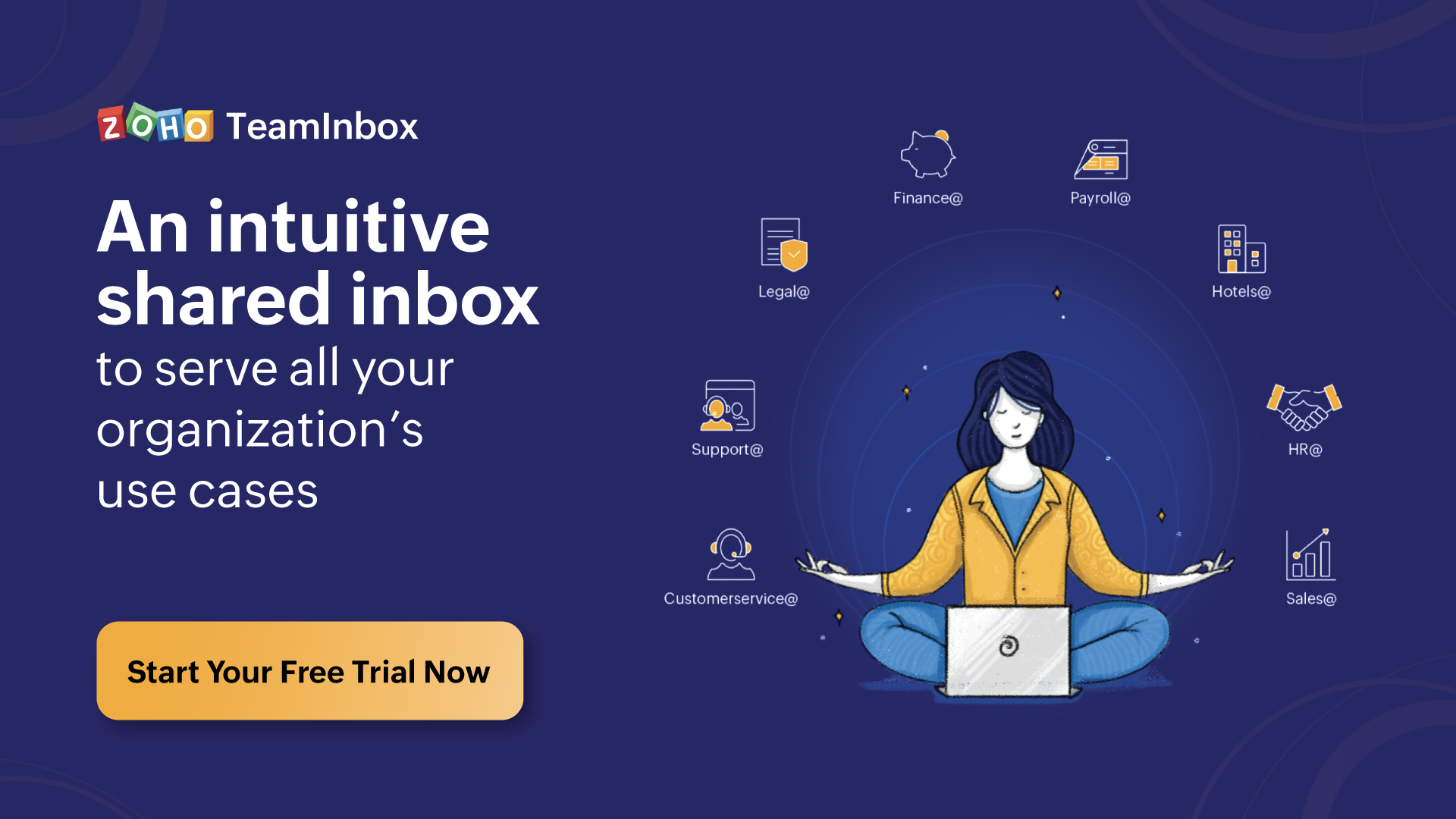 Sandeep Kotla

Sandeep is an inbound marketer with Zoho Corporation. Previously, he handled analyst relations and corporate marketing for ManageEngine (a division of Zoho Corp) and its suite of IT management products. He currently spends most of his time re-imagining and writing about how work gets done in large organizations, reading numerous newsletters, and Marie Kondo-ing his inbox.
Leave a Reply
Your email address will not be published. Required fields are marked