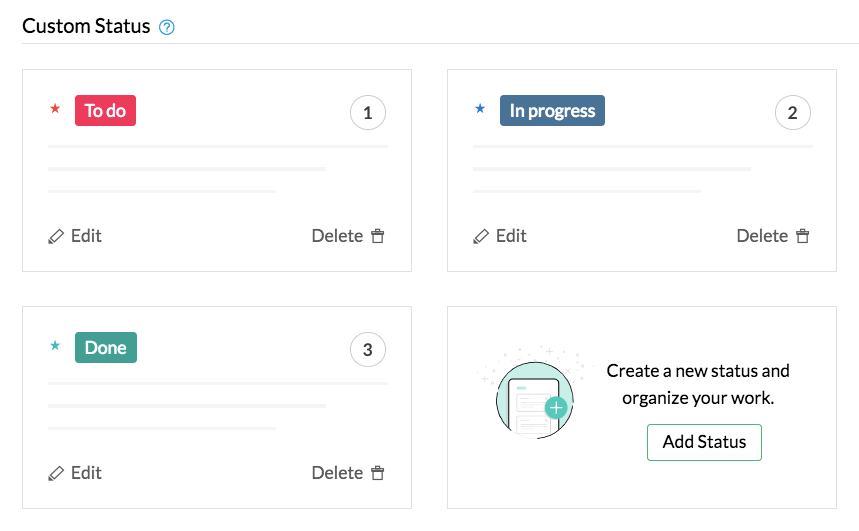 Custom Statuses
Capture the unique requirements and stages of completion of your project by creating your own custom statuses.
Sort by swimlanes 
View work items by sorting them into swimlanes based on story, priority or estimation points, so you know which work items need attention without getting lost in the details.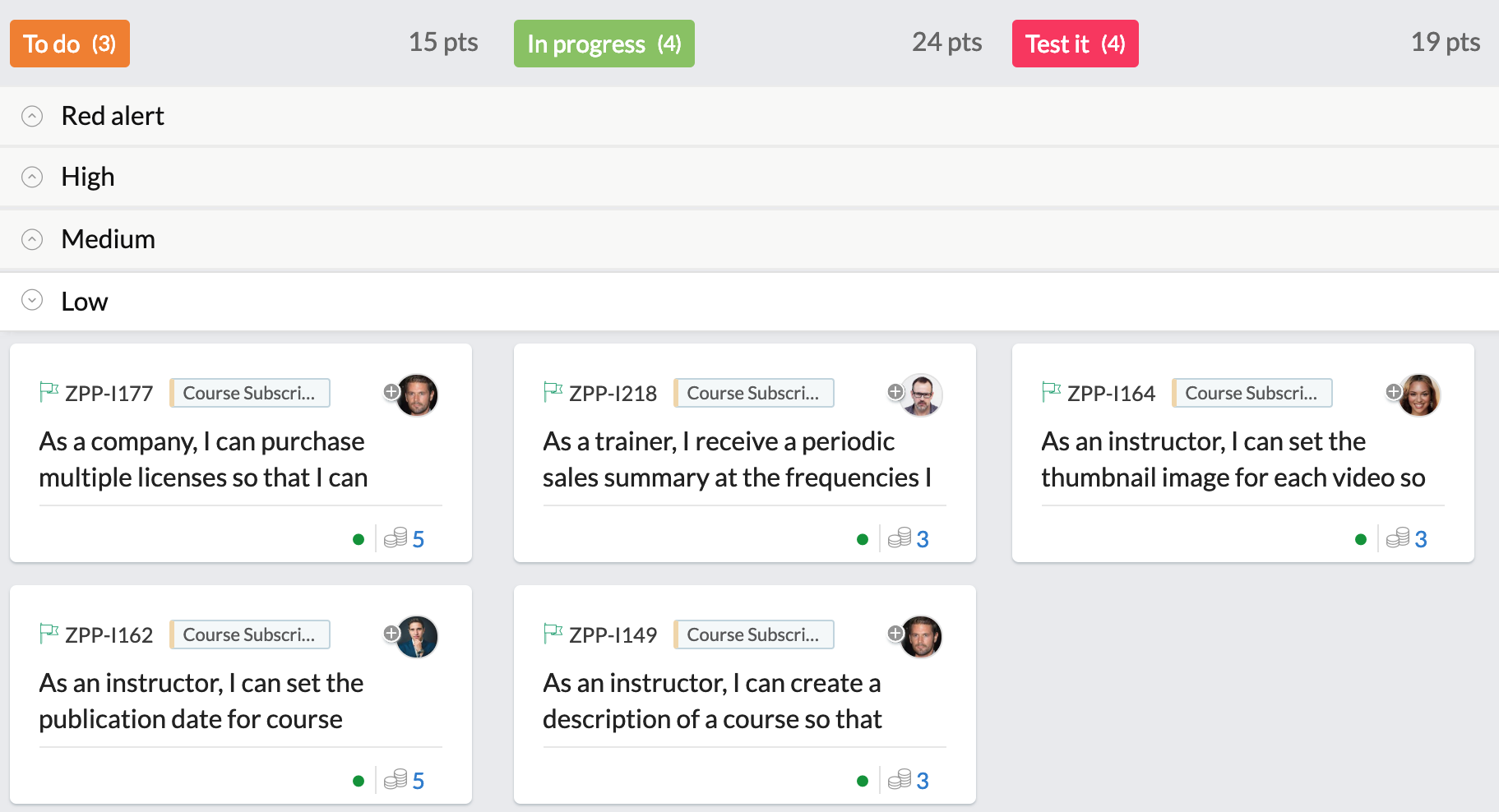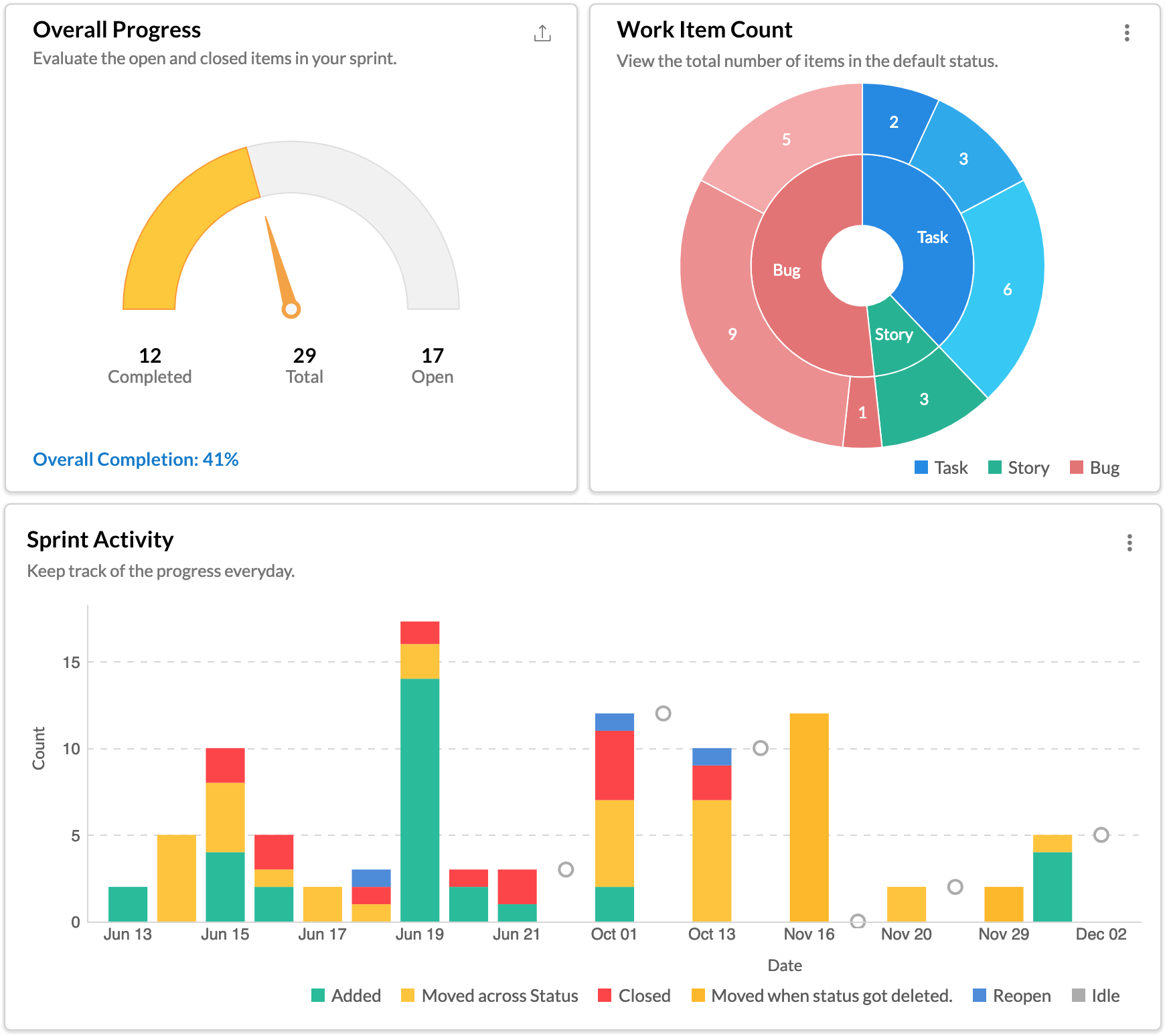 Know your Sprint Activity
Keep track of the progress in the ongoing sprint with the sprint activity graph. You can see how many work items were added, moved across statuses, closed, reopened, or stayed idle everyday.