According to agile methodology, the backlog is sorted based on priority so that the most important features get shipped first. At any given time, a product backlog has work items of varying sizes and levels of detail. The ones at the top are usually ready to be taken into sprints. These are then broken down into small chunks, each of which can be completed within the time period of a sprint. Higher priority items are completed before the lower priority items at the bottom. So a typical backlog is shaped like an iceberg, with small work items at the top and big, high-level work items (Epics) at the bottom. Although the entire team pitches in with their opinions on priority and amount of work involved, the Product owner is directly responsible for organizing the product backlog.
Over time, the team will take in new requirements, re-prioritize their work, break down some of their bigger user stories, and sometimes even throw out some work items which they deem to be out of scope. The backlog needs to be routinely reviewed to ensure that feedback from previous sprints is incorporated and that the backlog reflects the current state of the product. This process is called backlog grooming.
What is the difference between a product backlog and a sprint backlog?
A product backlog is the master list of all the requirements for a product.
A sprint backlog contains only the work items scheduled for that one sprint. During the sprint planning meeting, the team decides which user stories they're going to work on in the next sprint and those go in the sprint backlog. Once the sprint begins, no item is added or removed from the sprint backlog.
A quick look at the Scrum process
It's easier to understand the role of a backlog once we put it in context using the Scrum process.. It all starts with the backlog, a list of specifications from the clients or end-users. Using input from all stakeholders (anyone who has an interest in the results of your project), all the requirements are entered into the backlog as user stories. Each story is then broken down into tasks required to achieve the goal.
These tasks are then prioritized and their required efforts estimated to gauge how much can be taken on in the next sprint—a time period of two to four weeks. Once the sprint backlog is finalized, the team begins the sprint. At the end of the sprint, you should have a working component. Whether it's a feature, an enhancement, or a UI revamp, it should be an independently functioning component.
To get a complete picture of Scrum methodology, its process, and roles, check out our page on the Scrum process.

Stay on top of your backlog with these features
Initially, the Scrum workflow appears simple and neat. Everything looks like it's under control. However, as any Scrum team understands, the backlog can become a story-card hell over time. Running multiple sprints at once, managing incomplete work items, fixing bugs from active sprints, and grooming your backlog with new requirements can get overwhelming. Here are some good practices tohelp you stay on top of your backlog.
01. Keep your finger on the backlog's pulse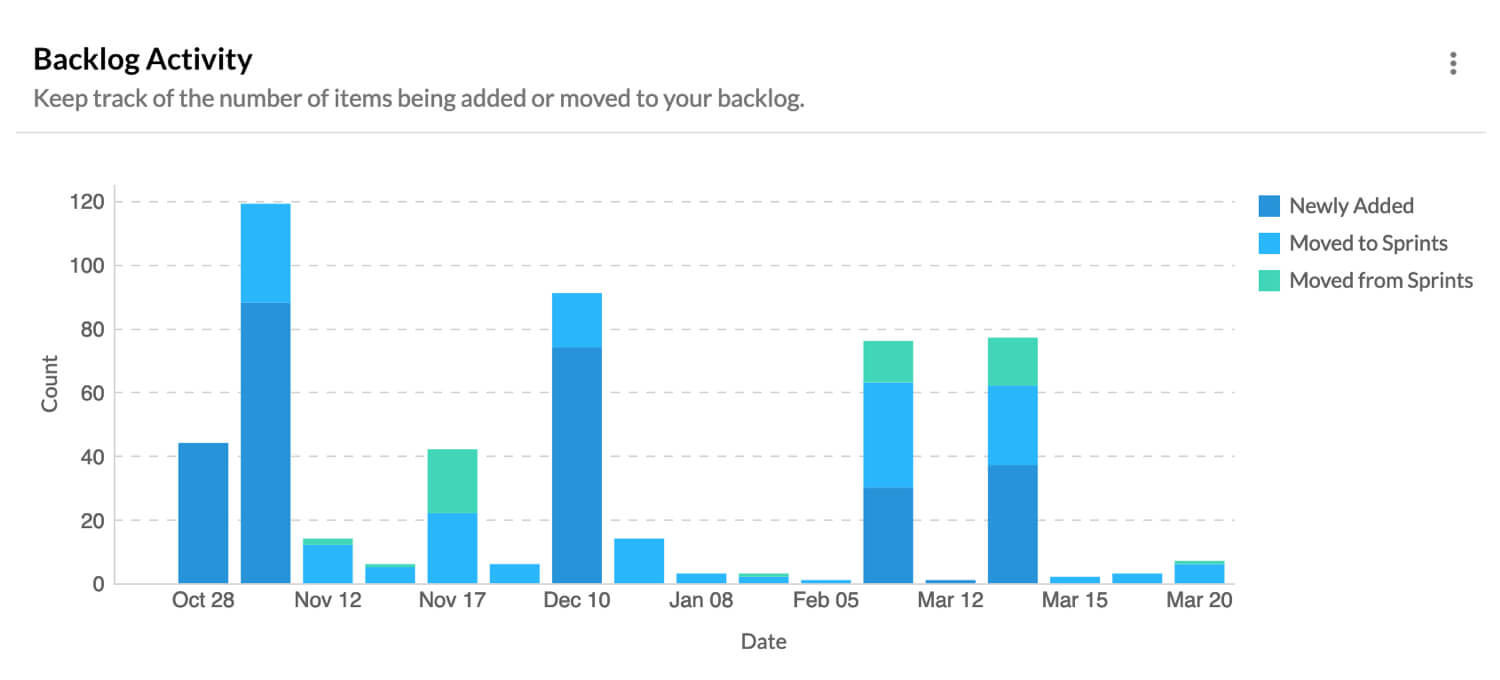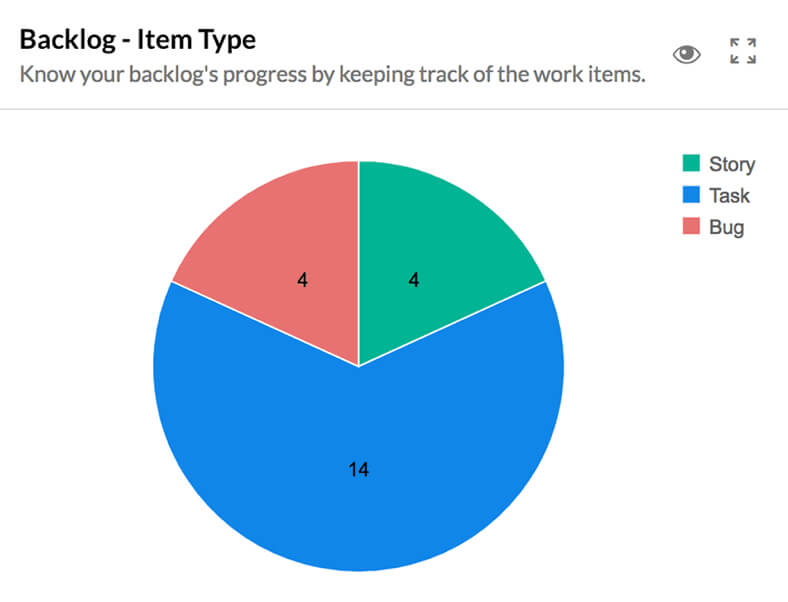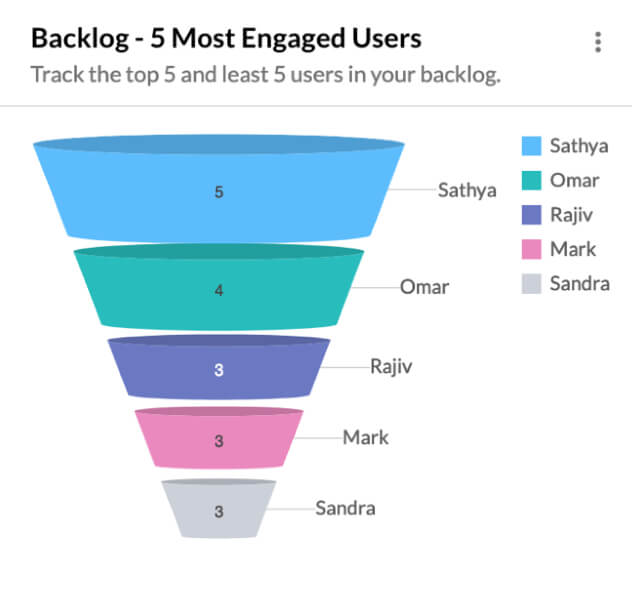 Track the status of your backlog regularly to ensure it doesn't creep up on you. Understand the type and the number of work items your backlog contains and who's responsible for them.
02. Smart organization is key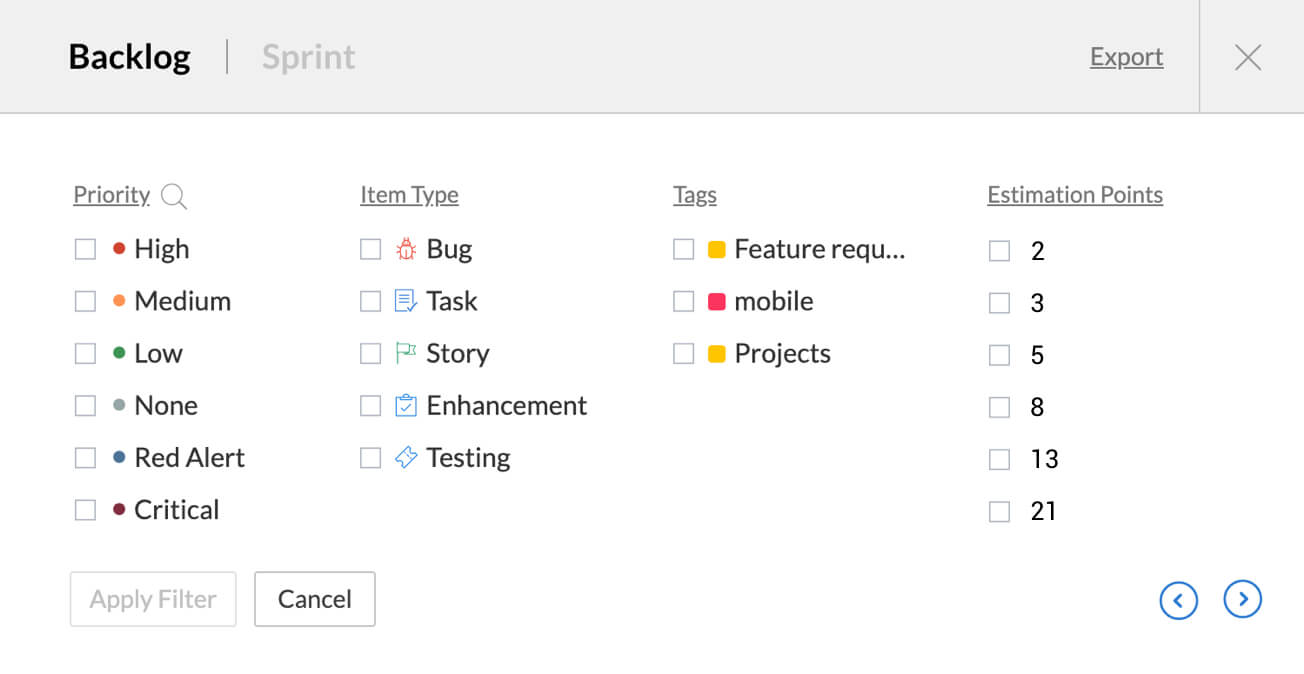 It's crucial to have a method of organizing work items in your team. Over time, you'll find that your work spreads our both vertically (in depth) and horizontally (in breadth). In Zoho Sprints, we offer multiple features to categorize your work: custom work item type, custom priority, tags, sorting, filters, linking, and of course, Epics. A lot of teams use a combination of them in different, ingenious ways. Some teams use tags extensively and others break down their work items into granular categories using priorities or work item types. Your method of categorization depends on the nature of your work and the preferences of your team.
03. Don't get lost inside your own backlog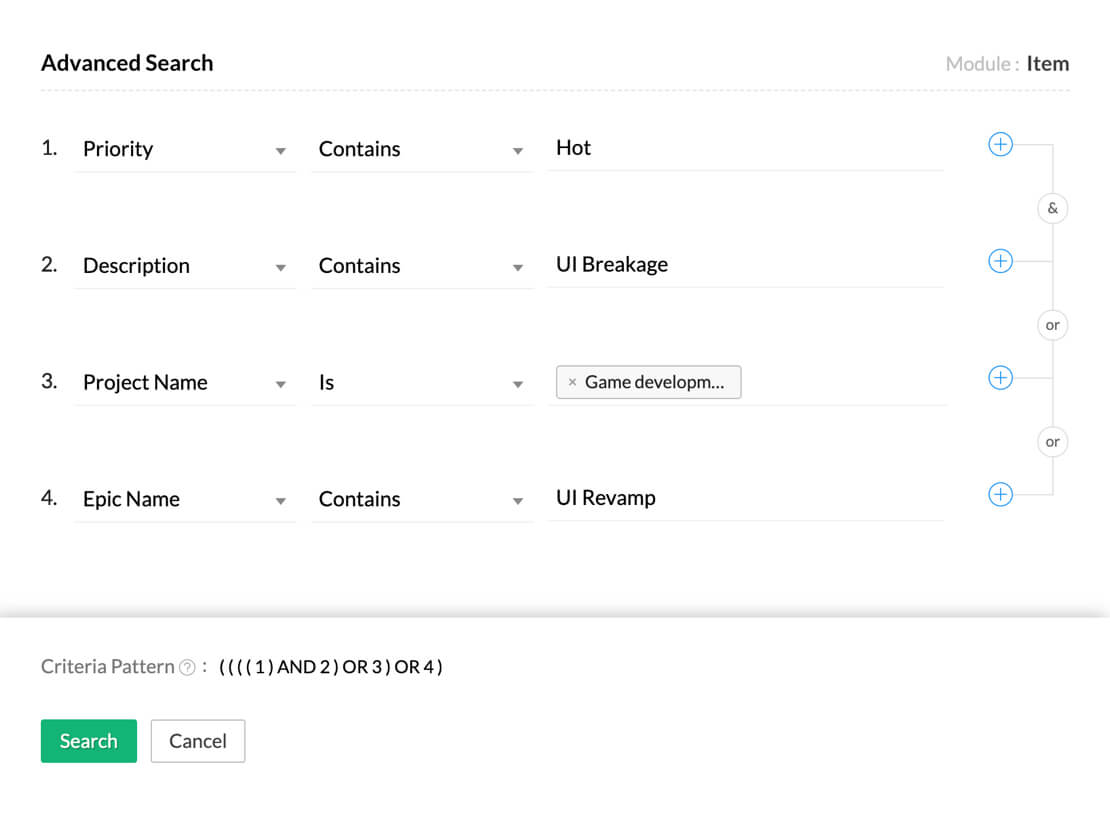 We've all gotten frustrated at one point when we couldn't find that one ticket we needed. Even after you filtered by tag, type, and priority, you end up with 50 results, or more. We've been there too.
That's why the Sprints team came up with advanced search. You can filter by anything using anything through anything. You can now find the proverbial needle in your haystack. You need the ability to easily search through your backlog to find something, no matter how big your backlog gets. And now, with Sprints, you can.
Manage your product backlog using Zoho Sprints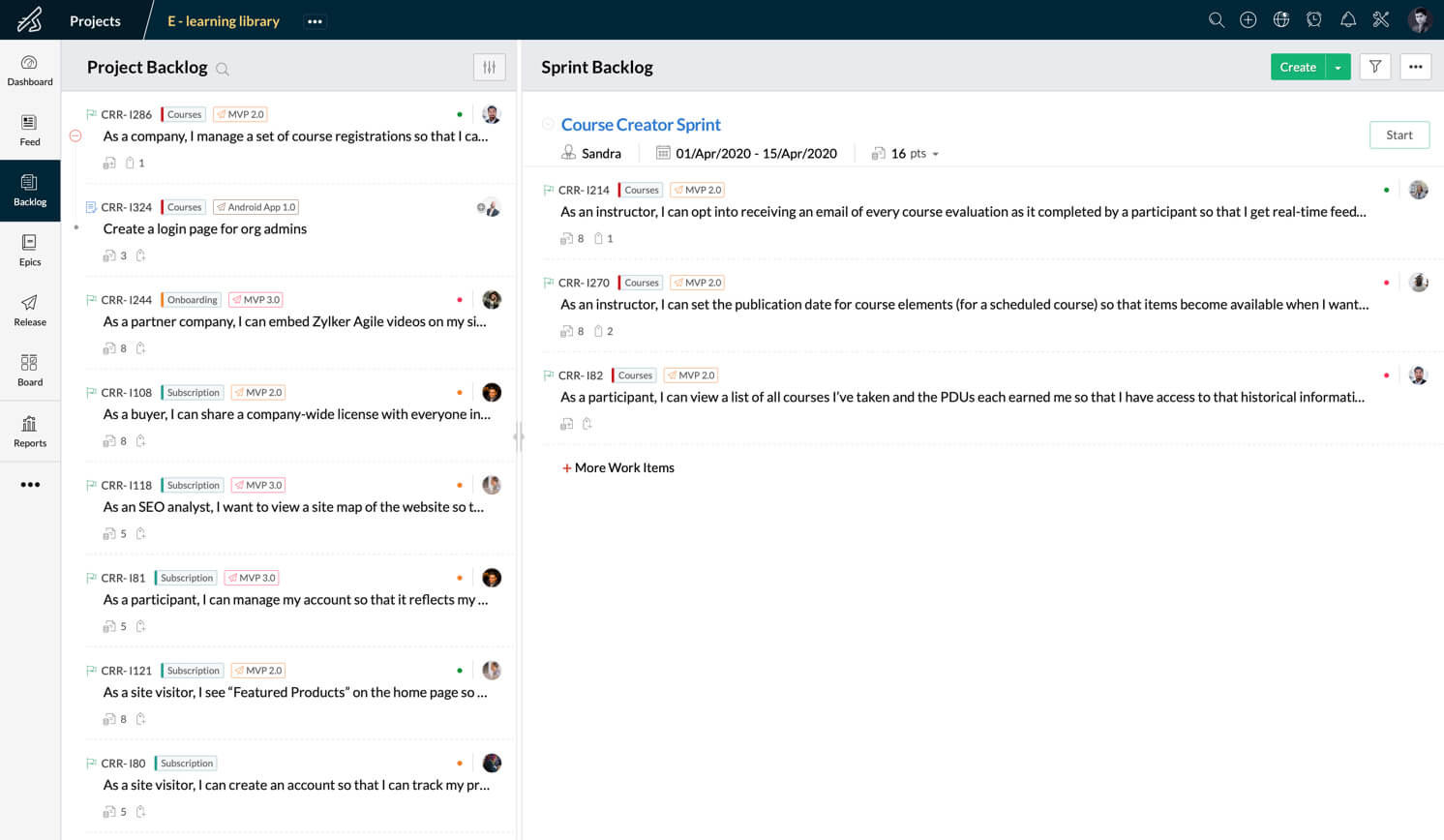 Your workflow begins with your product backlog and you come back to it at the end of every sprint. A product owner spends a large part of their time in the backlog, prioritizing and categorizing work. A well-maintained backlog makes your sprint planning easier, gives the stakeholders an accurate view of what's coming up, and gives clarity and a sense of direction to the entire team. Your Scrum backlog is the backbone for your product. Make sure you choose the right tool to manage it.