All
Videos
Case Studies
Testimonials
Filter By
Country
India
Australia
United States
Turkey
Switzerland
Colombia
Brazil
Case Study
"SalesIQ has helped us optimize our support coverage, broaden our agents' capabilities, and increase our overall support efficiency by over 40% while saving us operating costs. For startups and SMBs, I'd highly recommend SalesIQ as it addresses all the needs for scaling and growth, yet you're paying a competitive price."
- Sudhir Joshi
Head, Partner & Customer Success, LambdaTest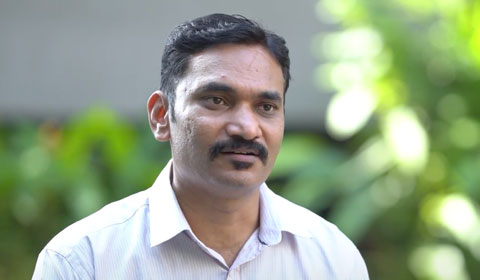 Testimonial
"If anyone needs any help planning a holiday or making a booking, or if they have a question about an existing booking, they can contact us directly. We have the chatbot pre-programmed so that visitors can select what they need help with when no one in the team is available online."

Stoewie van den Bulk,
Co-founder, View Retreats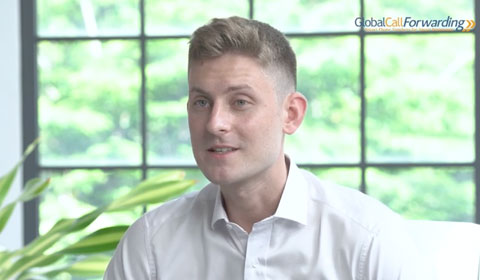 "On average, Zoho SalesIQ has increased our ability to handle visitor queries by 36% per day. SalesIQ has also improved our sales numbers. Customers have been more likely to reach out to us, especially because the chat works well on mobile phones and computers."
Luke Genoyer
Sales & Marketing Manager, Global Call Forwarding
Testimonial
"Real-time lead scoring to determine hit prospects"

Jon Porecca
Project Administrator, A1 Energy
Case Study
"We were already using Zoho Creator, Zoho Assist, and Zoho Social and were very happy with them. When I started searching for something to replace Tidio Chatbot, Zoho SalesIQ's Zobot came up in the search. After checking out Zoho SalesIQ, we decided to try it and decided it was the right choice for us."
Francell Burnett
Owner/Agent | Clements Realtors
Testimonial
"Zoho SalesIQ has helped our company tremendously. Since we provide an online recruiting platform, where users interact with one another, it is highly important for us to track our user engagement and sometimes help them through the live chat. In combination with Zoho CRM, SalesIQ is a must have for any company as it saves you a lot of time, gives you an overview about your users' experience and gives you the data needed to improve the website. Lastly, their customer service and help is absolutely fantastic and has helped me multiple times already."

Yannick Weihs
co-founder, Smarthlete Gmbh
Testimonial
"Our experience with Zoho SalesIQ has been very positive. We are able to now concentrate more on generating sales to both existing and new customers by being easily accessible. Zoho SalesIQ is well-integrated with Zoho CRM. The team behind Zoho SalesIQ is listening to customer requests and constantly trying to improve the product."

Bo Thygesen
Director | Business Development 2base.com
Testimonial
"Zoho SalesIQ helped us identify where we're getting our visitors from and generate quality leads by directly chatting with them. We get an automated email of visitor behavior and downloadable contact data of visitors, which we use for email marketing to generate traffic and leads. Zoho SalesIQ's mobile app helps us keep connected with our customers 24/7. The data provided by SalesIQ is helpful as Google analytics' data and helped us improve our digital marketing campaigns."

Murali Krishnan
Digital Marketing Manager, ABC Fruits
Testimonial
"We were pleased with the ease of implementation. We implemented Zoho SalesIQ in only 2 days with 1 team member working on it and we are amazed at the level of functionality and the number of features provided. The affordable cost of Zoho SalesIQ and its ease of use also makes it a particularly valuable tool. But above everything, Zoho's customer support was always extremely responsive and friendly when we had needs or questions to ask. Zoho SalesIQ literally changed the way we provide assistance to thousands. We are very happy with and definitively continue to use it."

Gobat Laurent
Coordinator | Scientific Information University of Neuchatel
Testimonial
"The primary reason we use SalesIQ is for our website chat. It's been great because we've set up automated questions and backend workflows. Even if we miss an incoming chat, we are alerted and immediately follow up with the traveler. We have SalesIQ integrated with CRM, and it's cool to see where our leads are coming from, how they got to our website, how long they stayed, how many pages they looked at, and then bring all this data back into CRM. We have even set up lead scoring based on the visitors' behavior to qualify our prospects."

Kristian Collins
Director of Group Air, Meetings and Events, and Vacations, ADTRAV Travel Management
Testimonial
"Is this magic or just a really smart progressive team, offering an amazing product.... It works!"

Todd Sutcliffe
Founder and President, National Screening Bureau
Testimonial
"After embedding Zoho SalesIQ on our website and operational platform we are closing deals faster and our customer support has never been so efficient. With Zoho SalesIQ, we have raised the bar of customer relationship. The platform is friendly for both sides and connects well with Zoho CRM, giving us complete information of whom we're talking to."