Gather Resumes from Multiple Sources.
Zoho Recruit automatically captures and imports resumes from a number of sources: e-mail attachments, your website, your Outlook Inbox and more. You'll attract more candidates…and efficiently manage all their resumes in one place.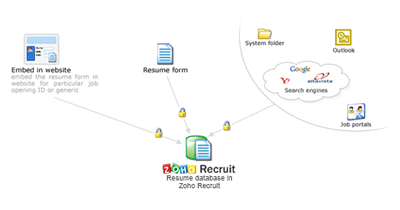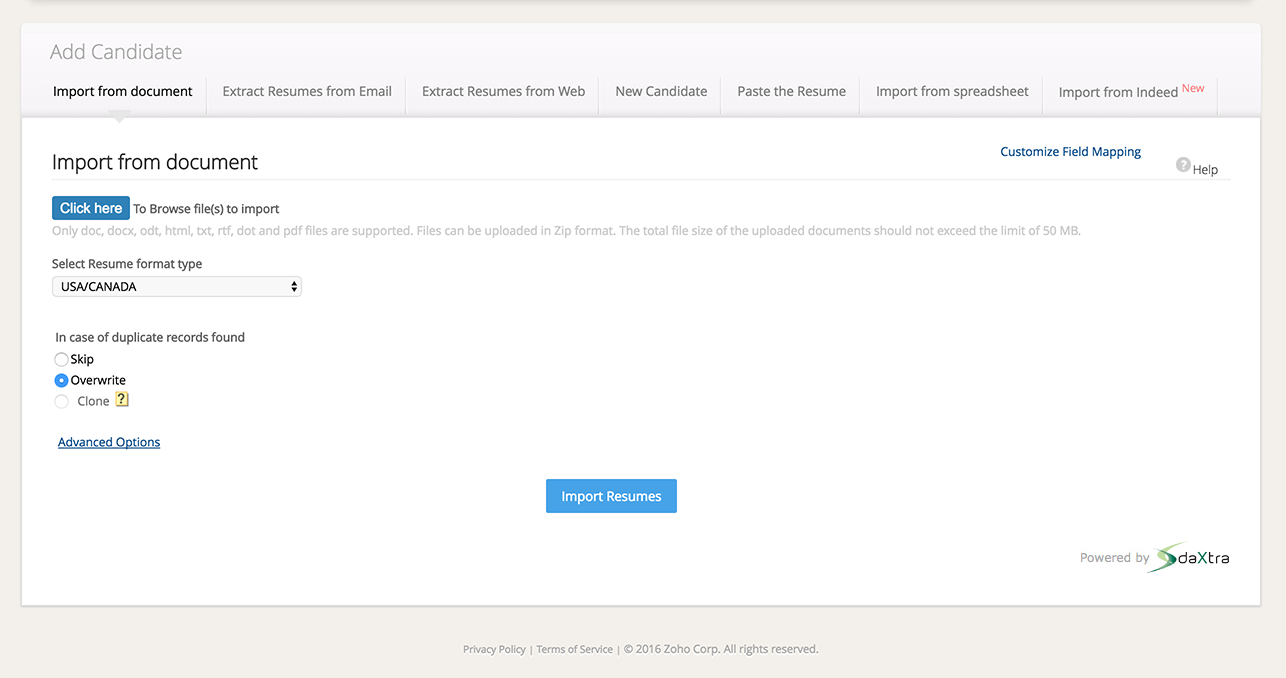 Import from Document.
Zoho Recruit is integrated with leading resume parser tool Daxtra, enabling you to parse multiple resumes and transfer important information directly to your candidate database.
Folder Sharing.
Share document folders with others for quick and efficient collaboration.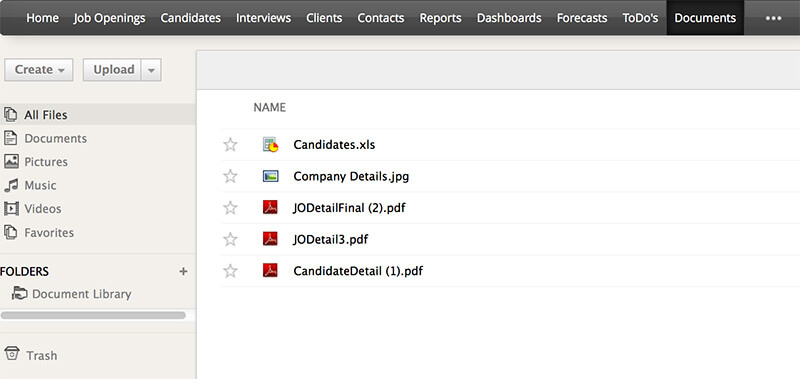 Attach Documents.
Attach documents easily by using the Documents tab in Zoho Recruit, your desktop, Zoho Docs and Google Drive.
Carefree Document Collaboration.
Review and edit documents to ensure everything is perfect before sending them to candidates or clients.