Project Reports
Why do you need online project reports?
Reports are used in government, business, education, science, software, construction and other fields. They often use graphics, images, voice, or specialized representation in order to explain and accordingly undertake an action. In addition, it visually represents the project status, length of an activity and time spent on it. Online Project Reports are easy-to-interpret, making them an ideal way of communicating latest project information to project managers, clients, stakeholder and team members.
Zoho Projects has your online project reporting software
Zoho Projects reports visually represents the project status, length of an activity and time spent to complete a task. You can assess how long a project will take to complete, determine the resources, and prioritize the order in which tasks are to be carried out. With this you can work out quickest possible time and this makes your project reporting a breeze.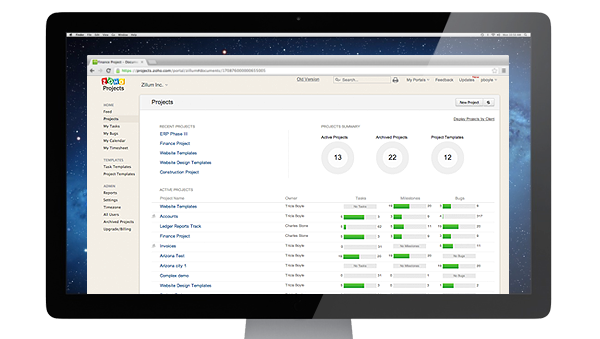 Business Benefits of Online Project Reports
Project Status Reports
The Project Status Report is a great communications tool for every project manager and it is just one of many valuable ways of updating your team and your managers on how a project is progressing. At a glance, it communicates what the team has accomplished and what still needs to be accomplished.

Project Progress Reports
Project Progress reports are key elements of project management and helps you to identify if you're on track or behind a deadline. It instantly calculates the actual time spent on each task / milestone versus the planned time to accomplish them, when and how.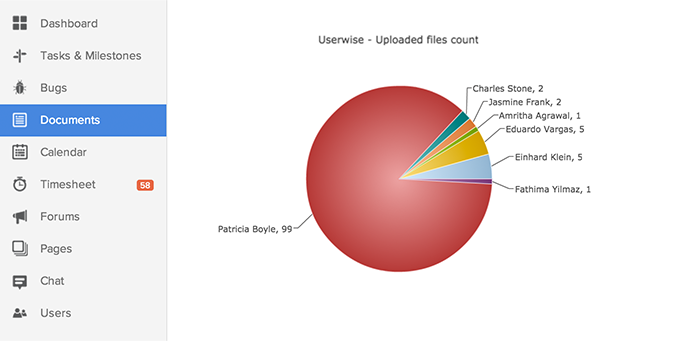 View elapsed meetings
We've provided an option to see Elapsed Meetings where you can check the logged details of meeting like presentations, references etc happened during the course of a meeting. With this, keep yourself up-to-date on the latest happening inspite of missing a meeting.