Gantt Charts
Plan your work thoroughly with the help of Gantt charts, create dependencies between related tasks, reschedule tasks easily, and track progress closely. Your project's critical path highlights crucial tasks whose delay can mean a setback in project completion. Use Gantt charts to create baselines to ensure that you stay on track and don't deviate much from the original plan.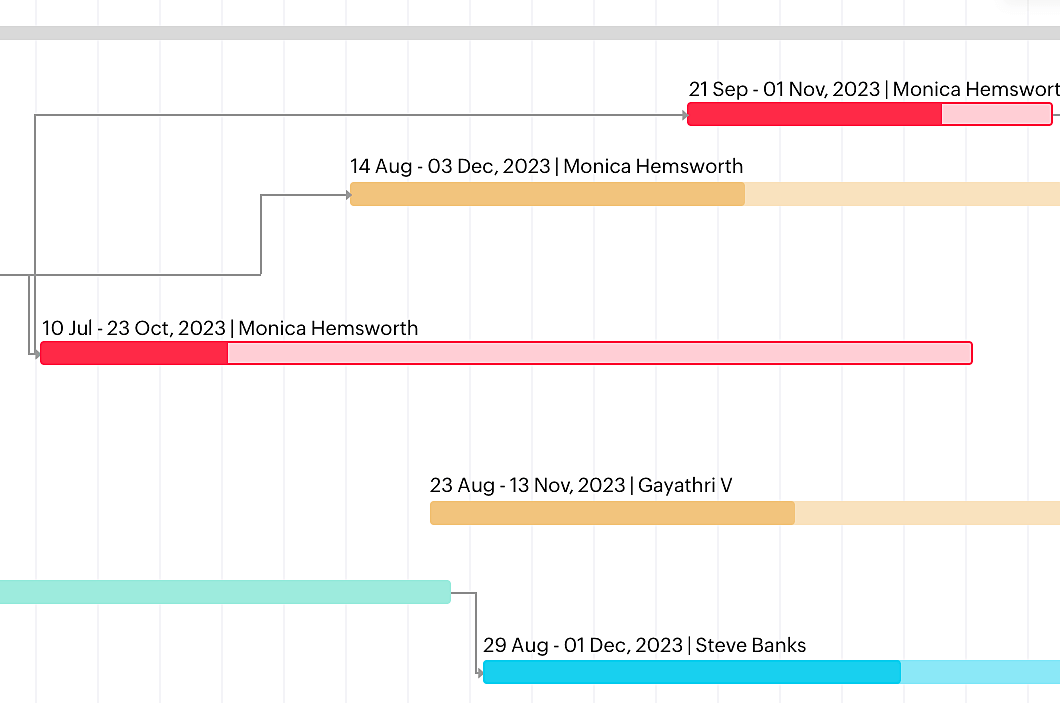 Resource Utilization Chart
This chart helps you manage your team's workload by distributing work evenly among your team members. Know who among your team is overloaded with work or free so you can reassign tasks accordingly. Add new tasks right here, know your team's availability, and assign work to the right people.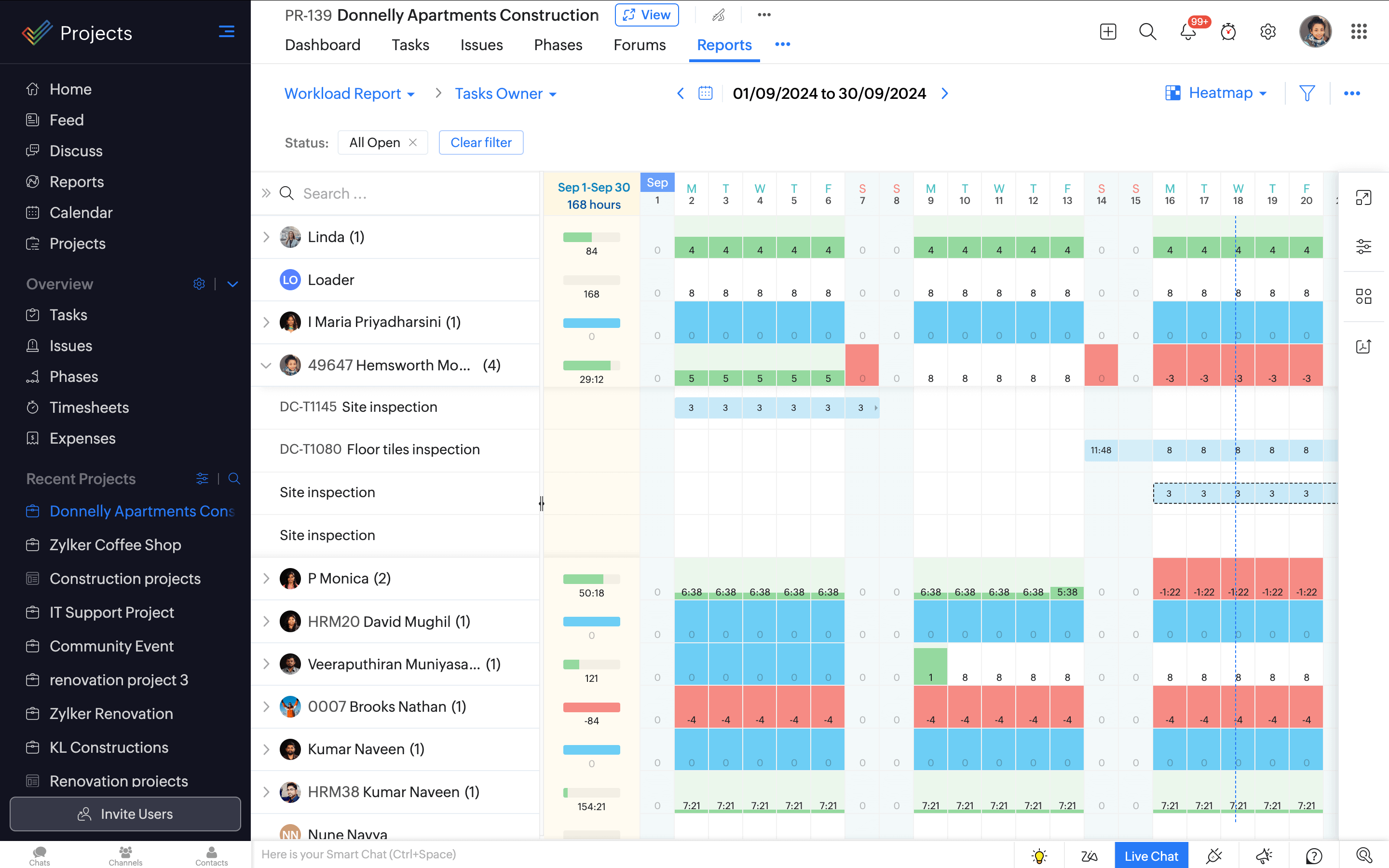 Reports
Easily parse your data with the help of basic and advanced reports and get deep insights about your project, work items, and timesheets. Know who has closed the most issues, get user-based task completion reports, and understand the work-hour split among your team members.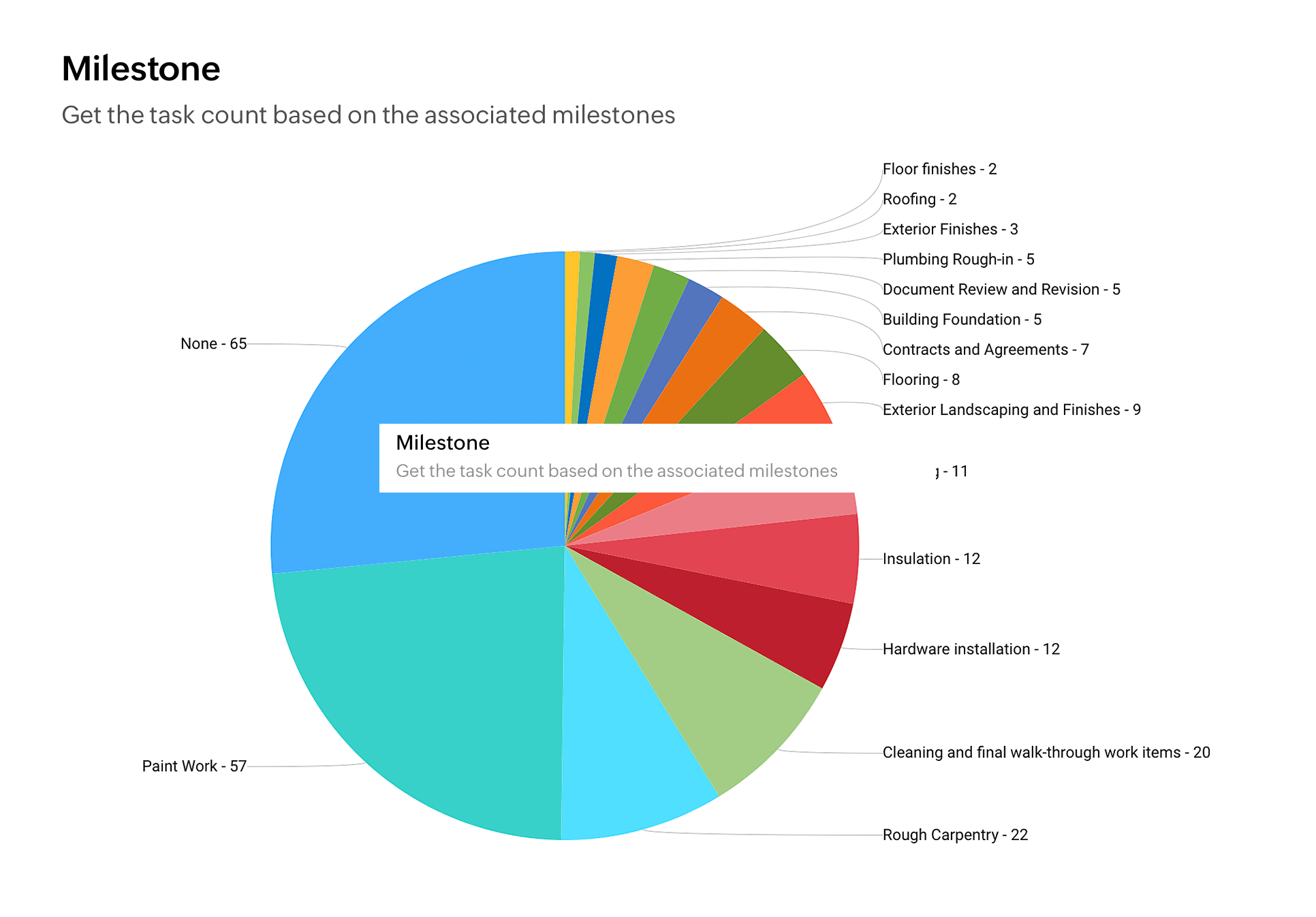 Zoho Analytics Integration
In addition to the existing reports in Zoho Projects, you can integrate with Zoho Analytics to get 50+ additional charts and reports. Moreover, design and view custom reports yourself. Embed these reports across websites and blogs, and share, export, or print them.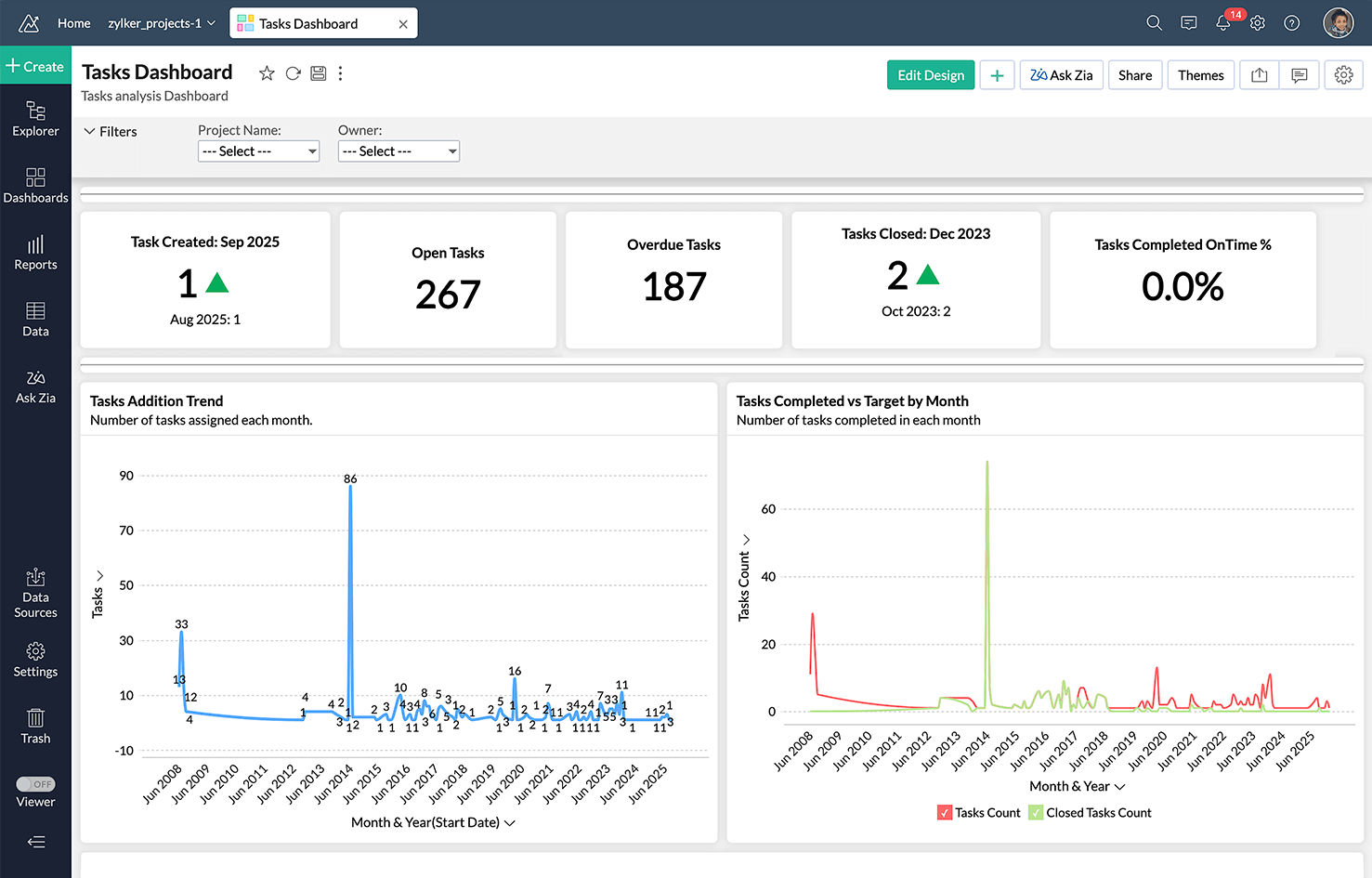 Zoho has enabled us to automate reports and analyze situations more effectively. We can plan our growth and deliver projects more efficiently.
Hunar Kathuria
Iksula Services