Remote workforce management
Manage your team remotely without sacrificing efficiency, clarity, or productivity. Be on top of the performance and engagement of your teams with our adaptive remote workforce solution.
Due to the COVID-19 crisis, many businesses have resorted to remote working strategies to keep the spread under control. While many organizations have experience in managing remote employees, this might be the first time the entire workforce has started working from home. Use software that can help in managing teams and tracking productivity. Zoho People's remote workforce management software ensures team collaboration, performance tracking, and employee engagement.
Get Started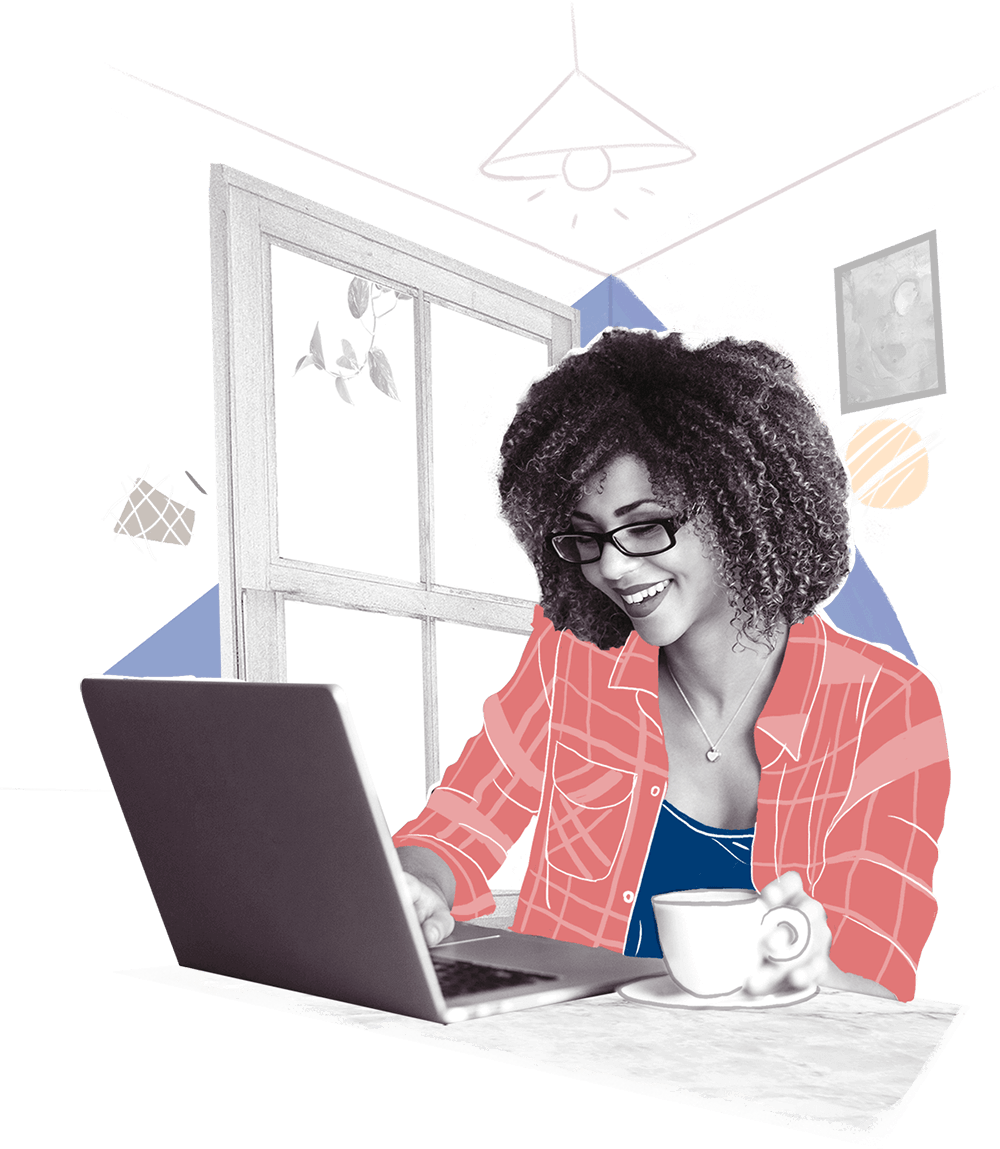 Challenges in remote working
Though your remote work policies may have already been discussed, there might be certain challenges that organizations have to steer around. These challenges can be identified and resolved by our adaptable management software.
Set the right expectations
Make it clear to your employees what your expectations are, what their goals should be, and how these goals will be measured. Discuss and decide on the remote work practices and policies that employees need to adhere to.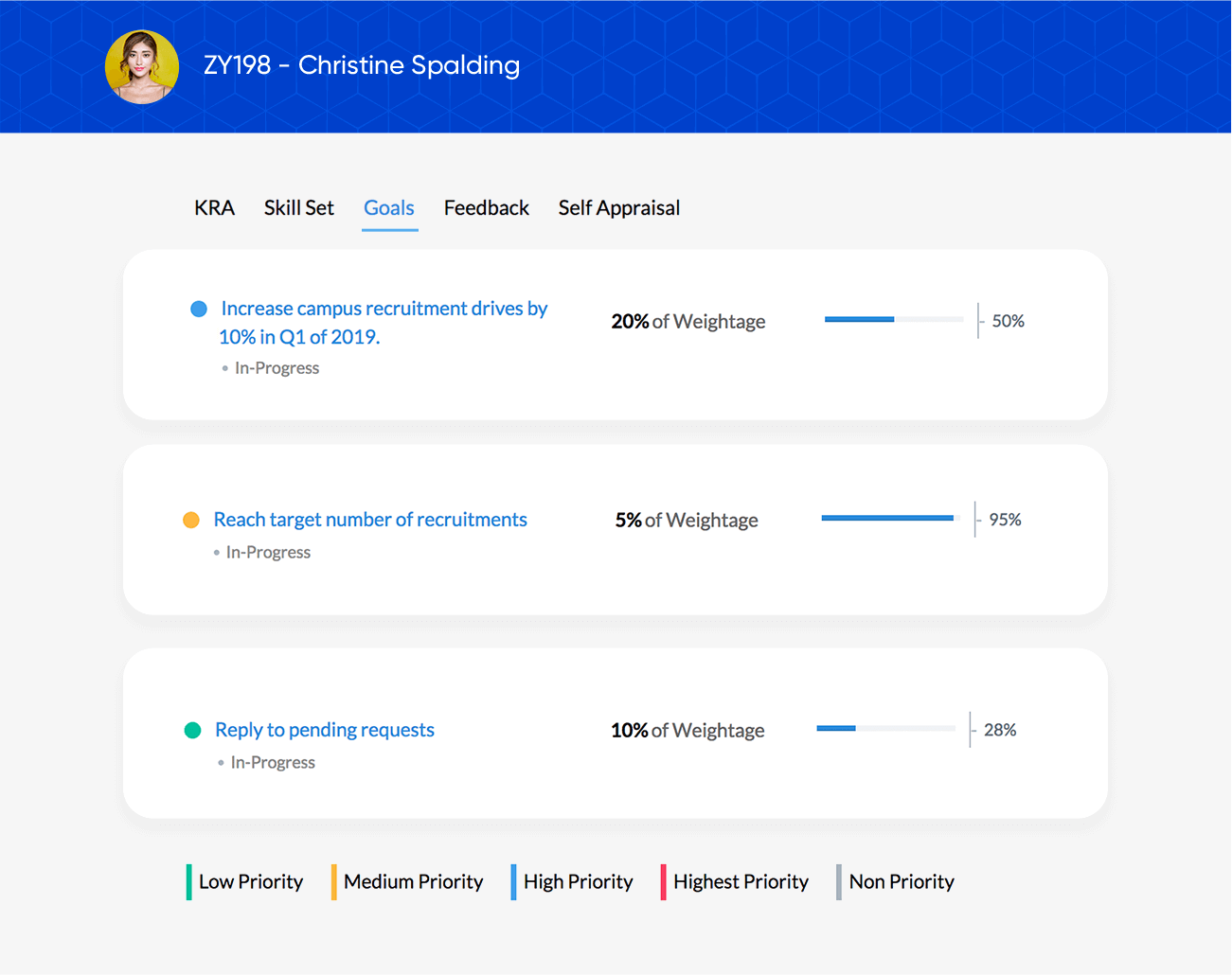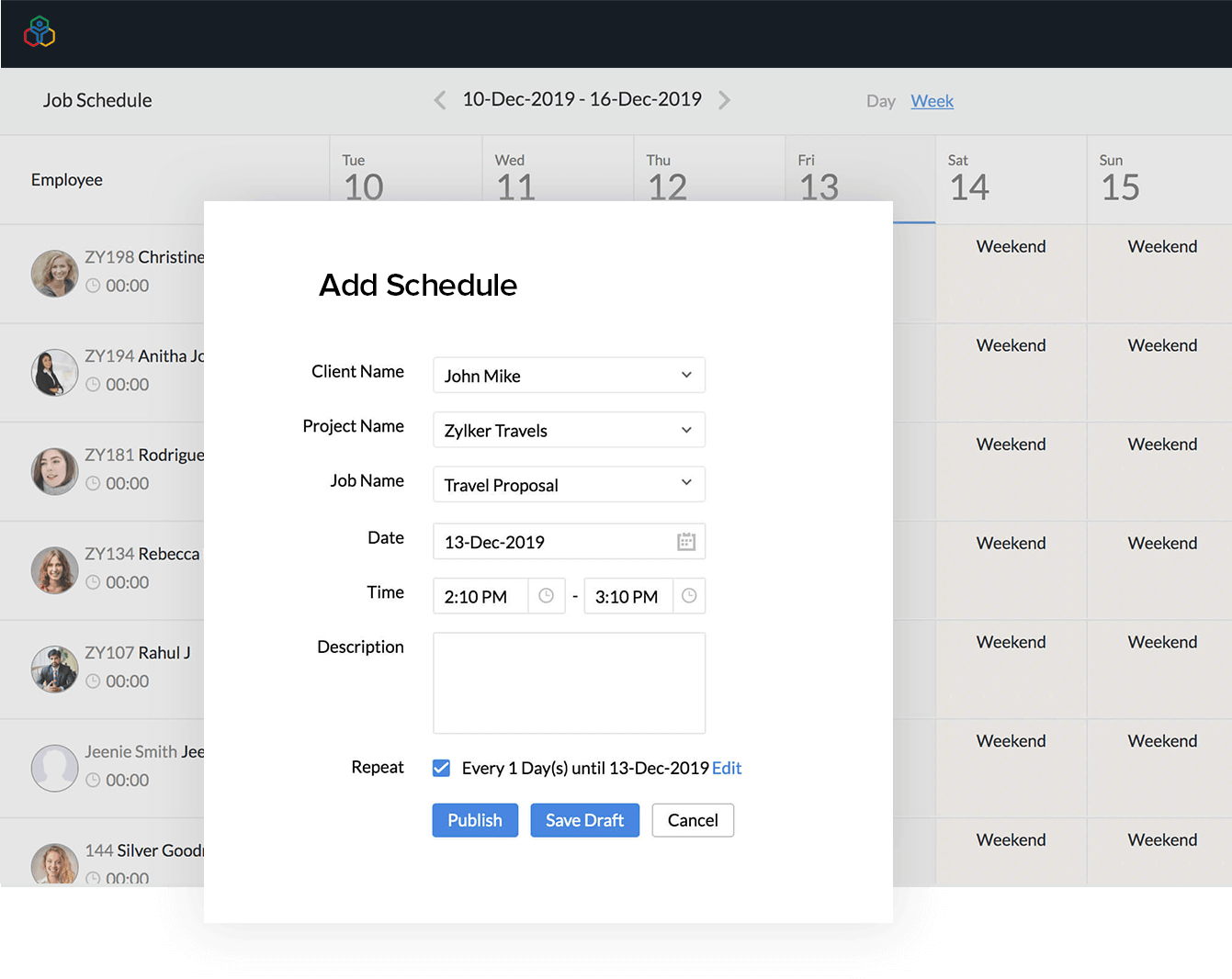 Adjust to workflow changes
Employees find it difficult to cope with the sudden change to remote work. They might have trouble accessing information or keeping track of activities. In an office setting, they could get clarity on who is working on different parts of a project and collaborate with them easily. They now need to be able to view team members' details from home, and there needs to be an intuitive timesheet platform to track task productivity.
Overcome communication barriers
As mentioned earlier, your team will have to collaborate with other employees across teams. Communicating effectively, even while working remotely, is important for the success of the business. Implementing a built-in chat option will help with back and forth communication and keeping track of the conversation for future reference. The user can also collaborate with the necessary people in group chats to ensure everyone is on the same page with decisions.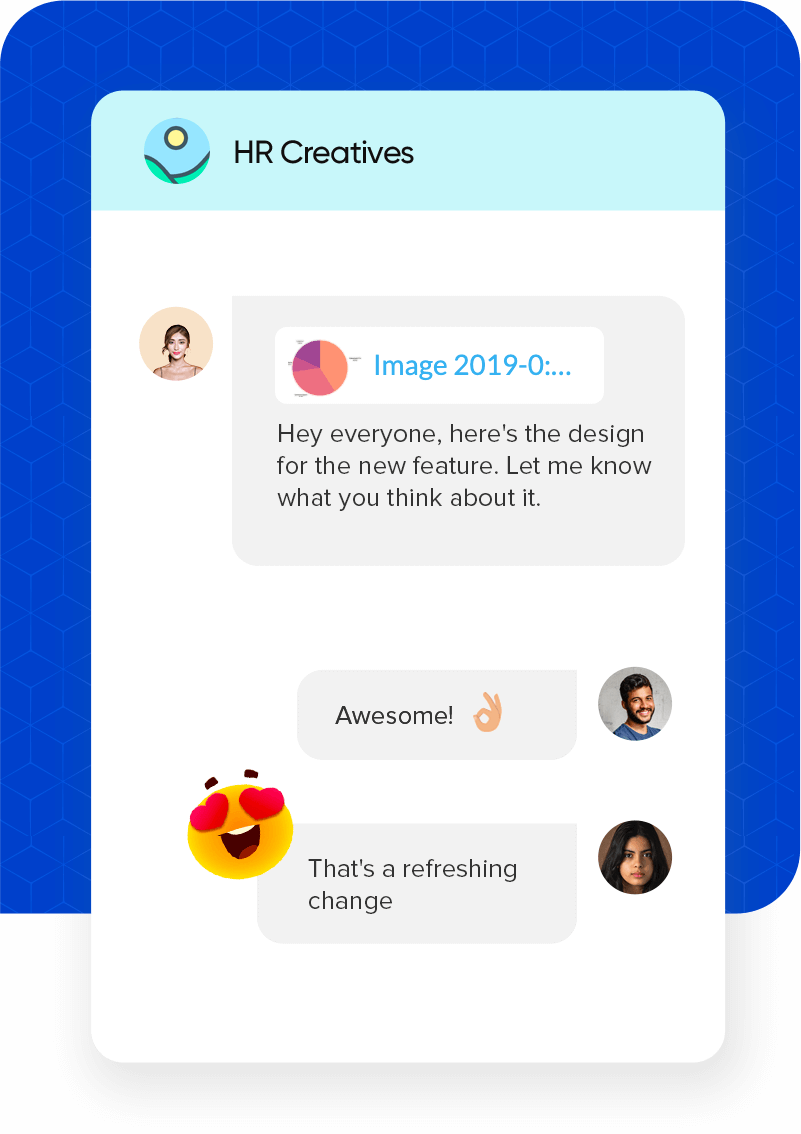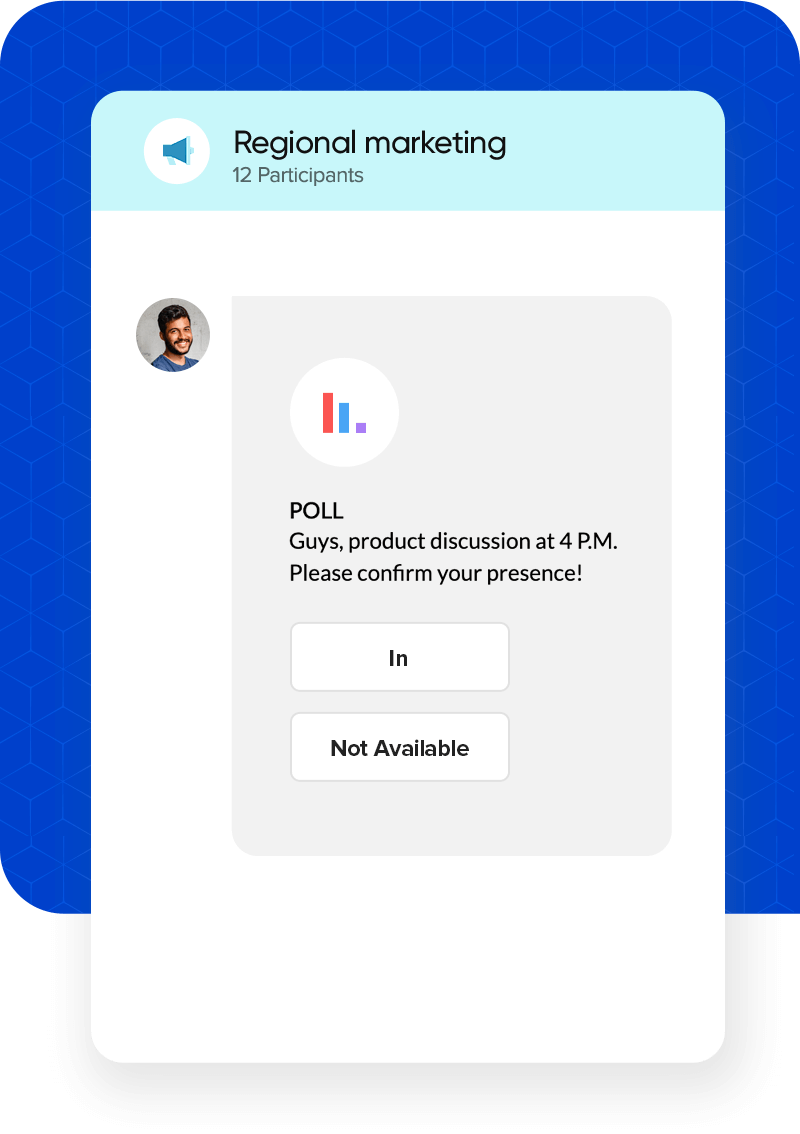 Interact with managers
One of the biggest challenges with remote work is maintaining interaction with the managers. Be it a quick update on a task or one-on-one reviews, employees prefer to have discussions with their managers at regular intervals. Though there is a chat option, it can only bridge the gap to a certain extent. Managers should be able to schedule virtual meetings with their teams through audio and video call options.
Track productivity
The general skepticism surrounding remote work is due to the lack of tools to track and measure productivity. Organizations feel employees aren't as efficient working from home as they are at the office, especially if they are shift employees. Our remote workforce management software hits two birds with one stone. You can schedule shifts and track productivity with the same tool.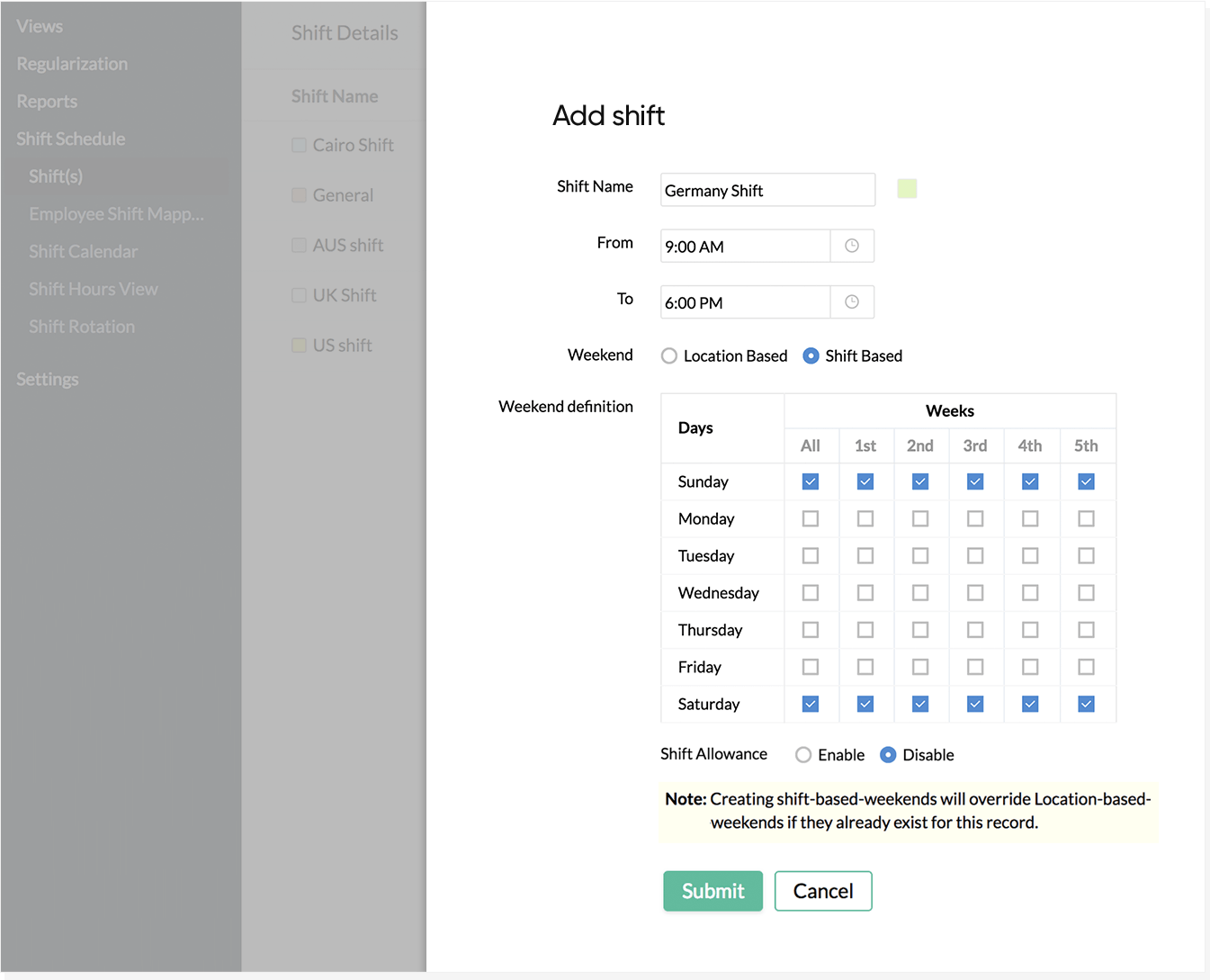 Graphic Design
Join Now
Identifying Talent 101
Join Now
How to sell better
Join Now+
Add new Course
Engage effectively
Employees miss the water cooler conversations and other social interactions they had in the office. Encourage non-work related conversations with your team. Check in on them at specific intervals to collect their feedback on working from home. Your employees might want to utilize this time to learn something new. Zoho People's LMS helps them gain new skills through self-paced and blended learning options. This will keep your employees engaged and reduce the chances of burnout.
Our customers love Zoho People
Equip yourself with Zoho People to engage and manage your remote workforce.
Due to recent events, organizations may shift completely or at least partially to remote work. We need to be better equipped and ready to face uncertainty, and our remote management solution has the answer to it all. Equip yourself with Zoho People to engage and manage your remote workforce.
Get Started