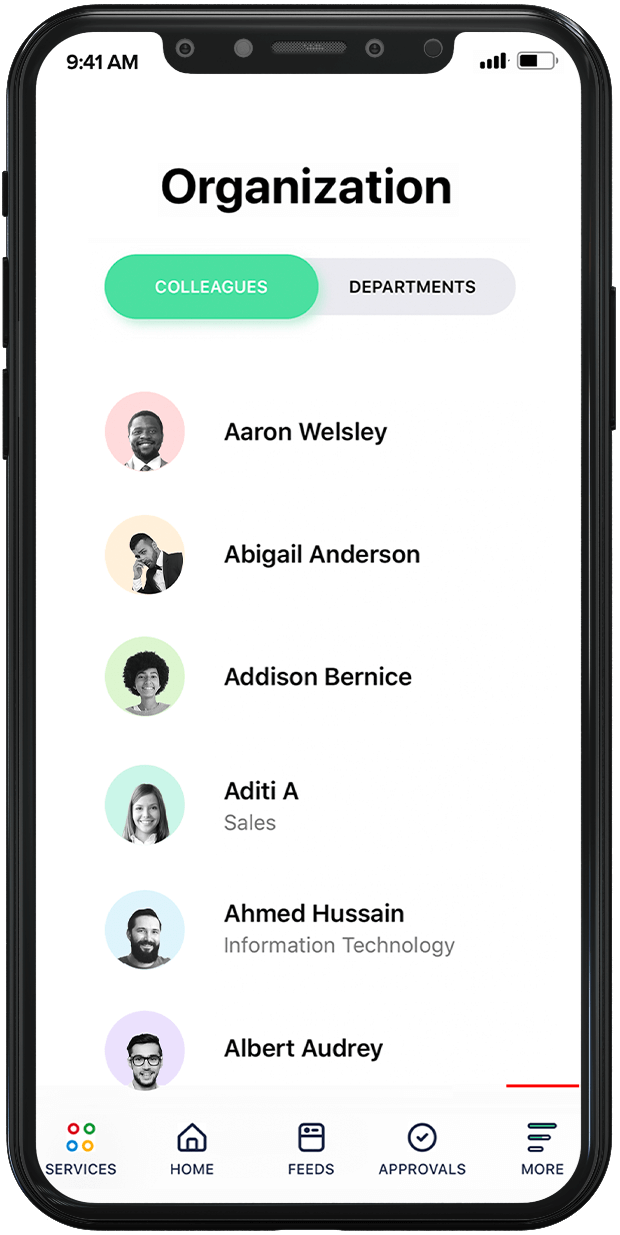 Let your mobile workforce stay on top of things
Employee info at your fingertips
Employees can easily search for co-workers through the directory in the mobile app. Get all the details you need, and make a direct call from inside Zoho People.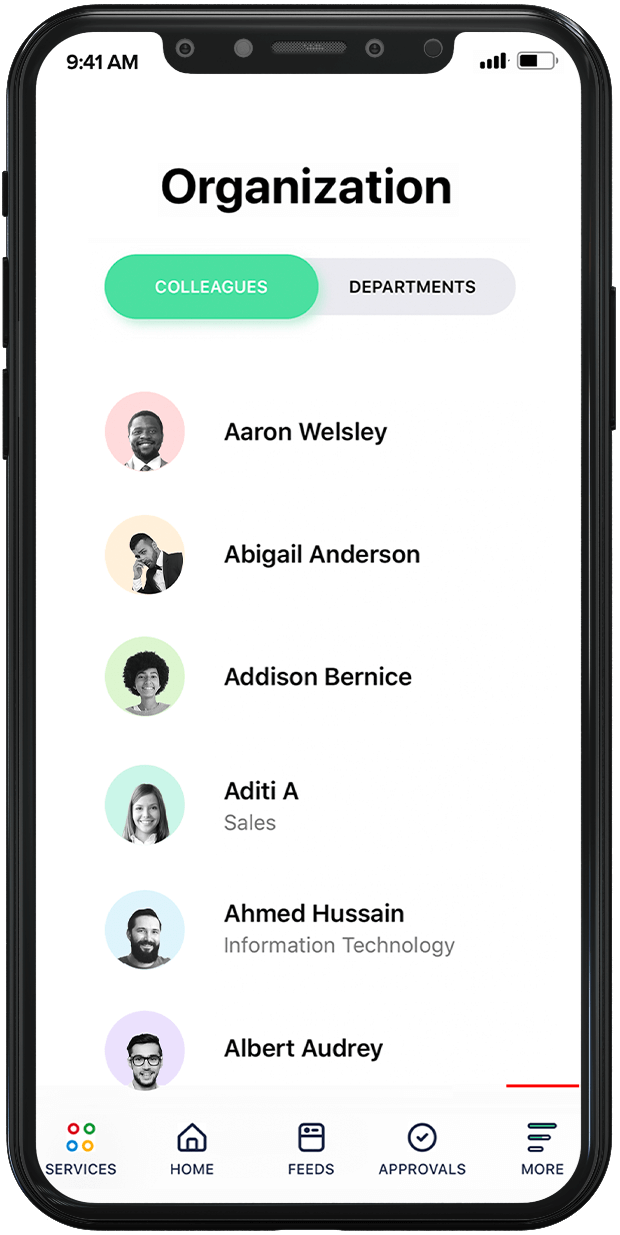 Easy collaboration
Share ideas and discuss critical business decisions with your team or group, or make announcements using the collaborative space within Zoho People.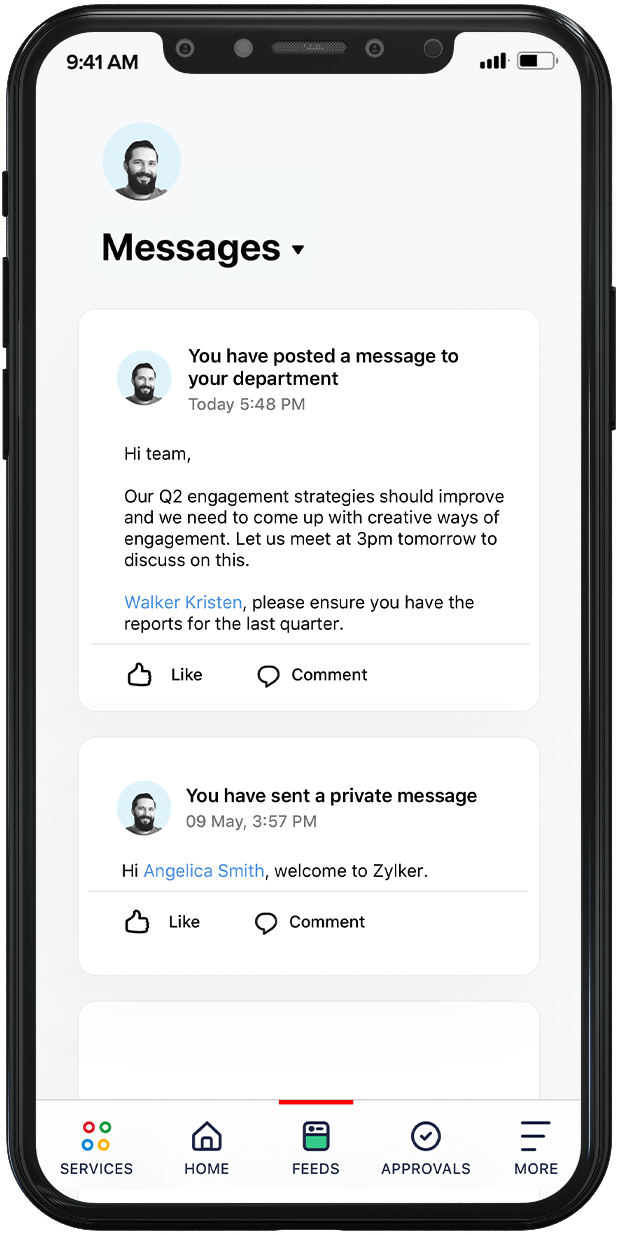 Always stay in the loop
Be it a shift changed, announcement made, task assigned or a case closed, the notification center will always keep employees, managers and admins informed.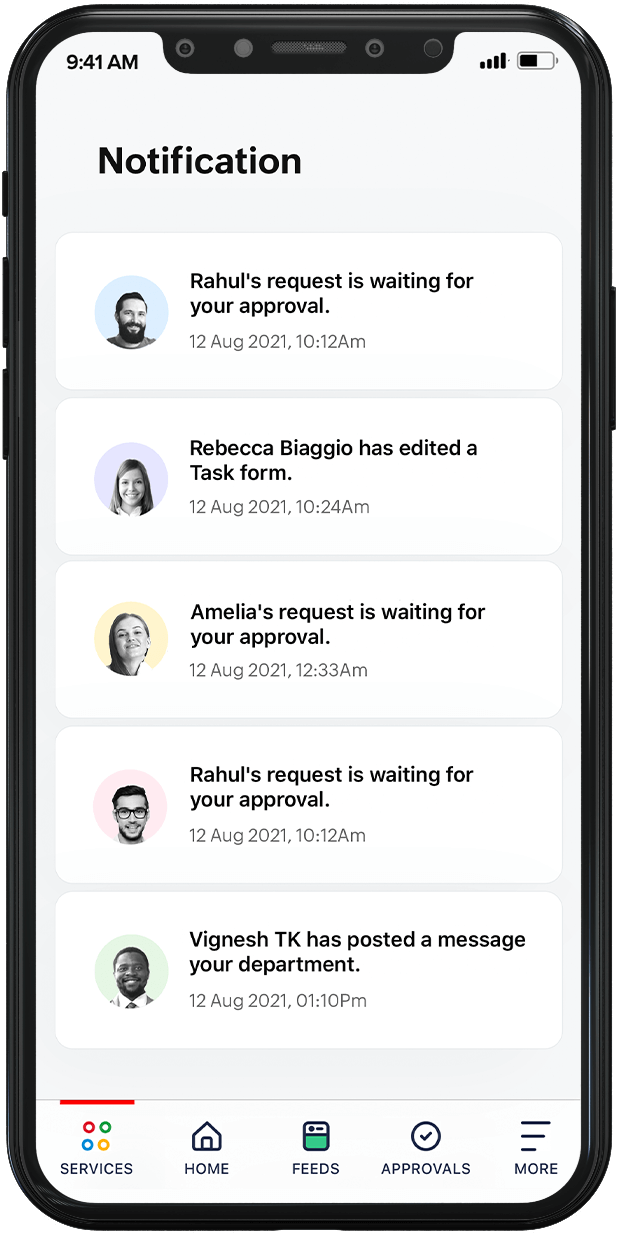 Mobile time tracking and attendance
Field employees and remote workers can now mark their attendance or log time for projects on the go. IP-based access and Geo-restrictions ensure that employees only log time from the right locations.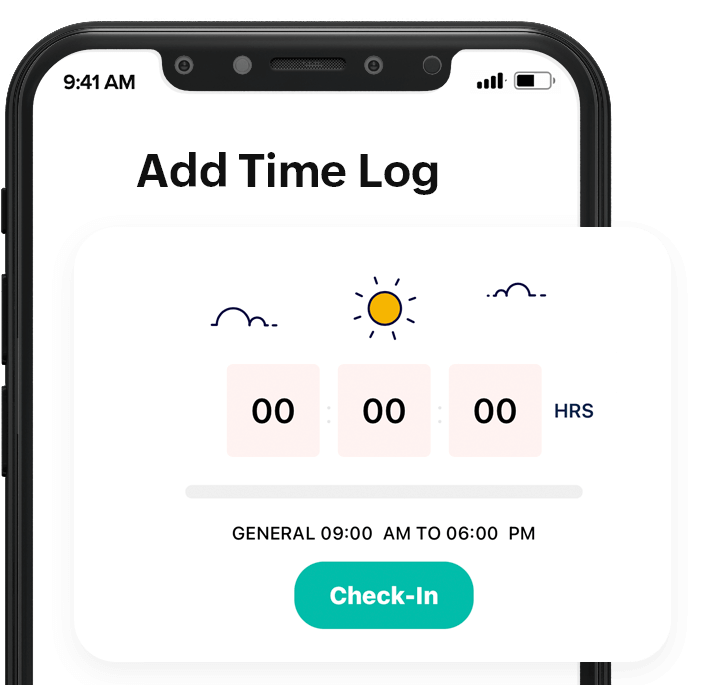 Track and apply for leave in a jiffy
Employees can keep tabs on the number of days they've taken off, their leave balance, and holidays. They can request leave approval, add attachments like medical certificates, and view leave policies, all from their smartphones.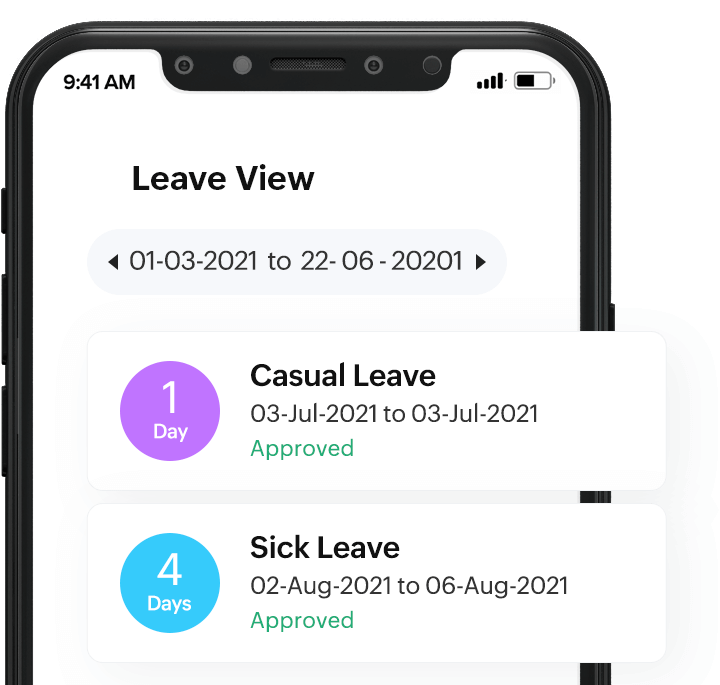 Track performance
Wouldn't it be great for employees to keep track of their work from anywhere? Our mobile app lets employees mark the progress of assigned goals and KRAs, add new ones, or update the scores of their skillsets right from their smartphones.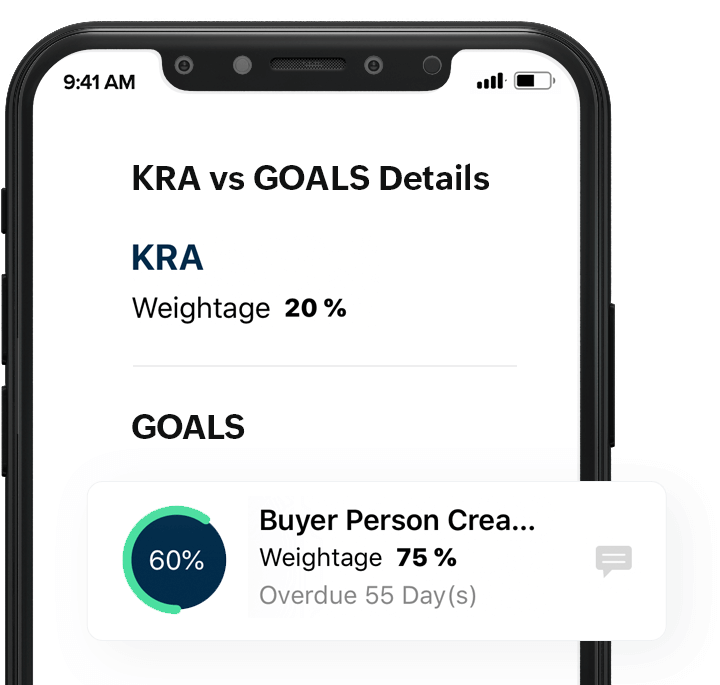 Ask questions on the go
If employees have a question, they can go ahead and ask the best-qualified HR agent from wherever they are. HR agents can pick up the questions, assign tasks, and answer on the go.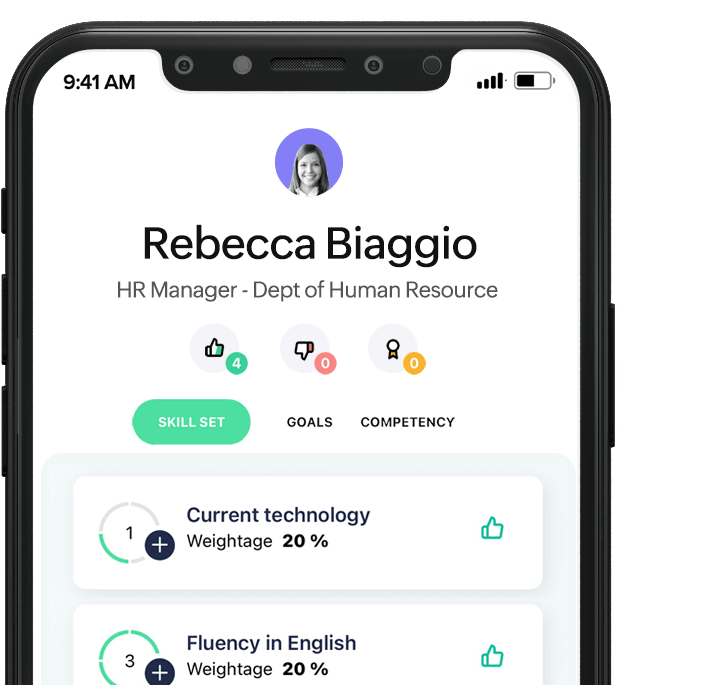 Keep up with your tasks
Create, assign, and track tasks and update their status from anywhere. Zoho People lets you stay on top of things even when you're away from your desk.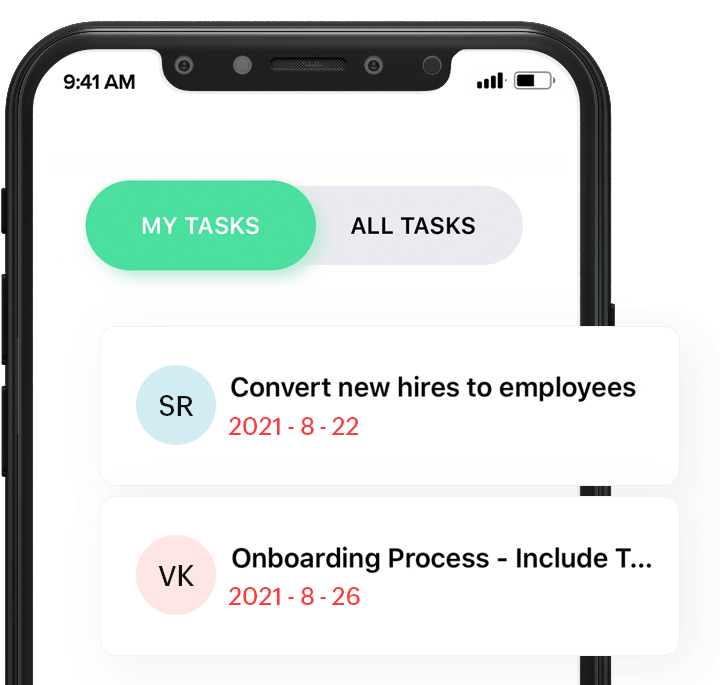 Learn on the go
‌Don't confine your employees to their desks. Let them carry their learning materials in the palm of their hands. Learners can access courses, attend virtual sessions and learn on the go.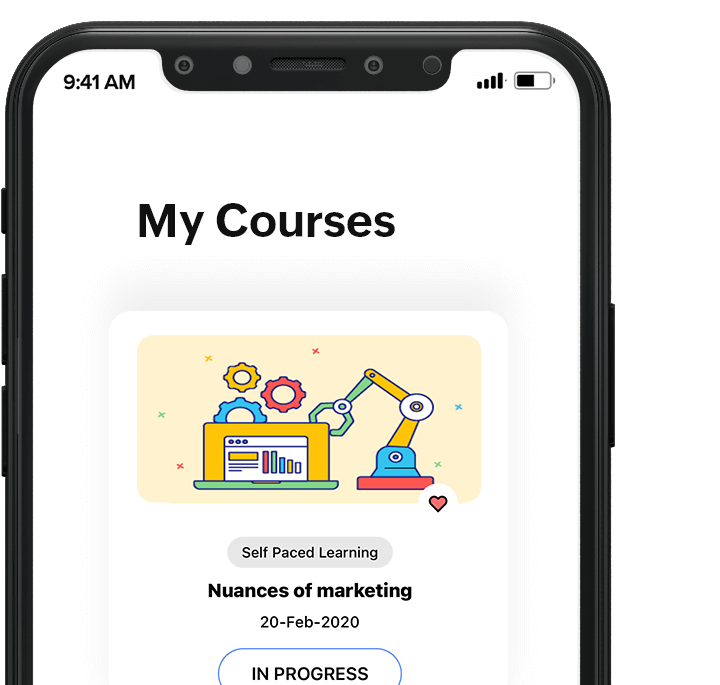 Approve on the move
All it takes is a single click for managers to approve employee requests like time off, timesheets or travel. Our mobile app cuts through the busywork and lets managers get down to business.
Track productivity
Managers can keep tabs on employees' work progress, check their time on projects, their progress of KRA and goals or other tasks. Even if it's a remote team, managers can always help their teams stay on top of productivity.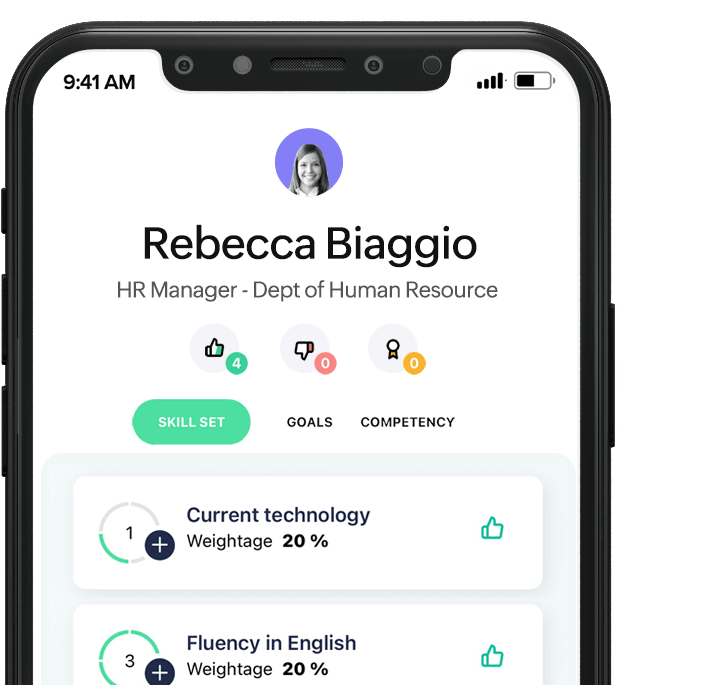 People Kiosk
‌Kiosk is your smart facial recognition app for onsite attendance. A simple digital time tracking tool that operates like a traditional wall-mounted punch clock, but without the expensive hardware. Simply run the companion app on any internet-enabled device or tablet and link it to your existing Zoho People account. Learn more