Services
All HR services in a single tab. Just a click allows employees to access any service, with all the associated documents and FAQ.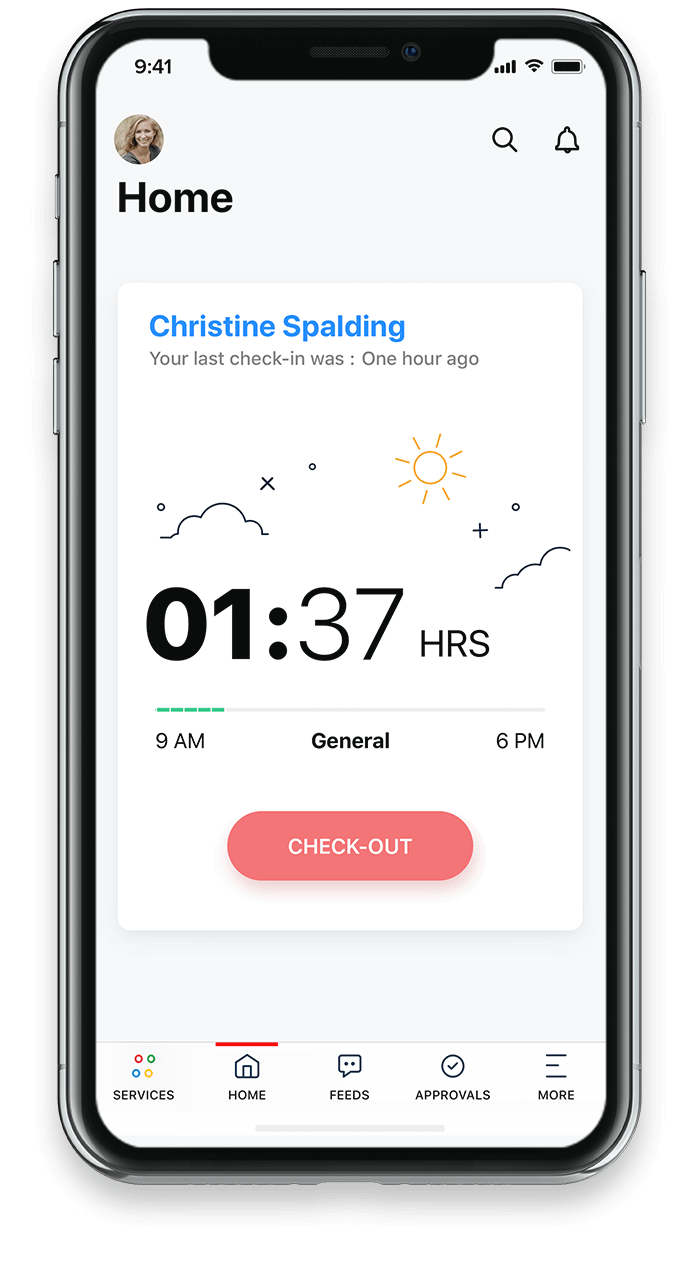 Just a click will do
Clock-in and clock-out with just a click. Geo-restrictions ensure that employees only check-in from the right locations.
Find what you're looking for
Easily search for employees through the directory in the mobile app. Get all the details you need, and make a direct call from inside Zoho People.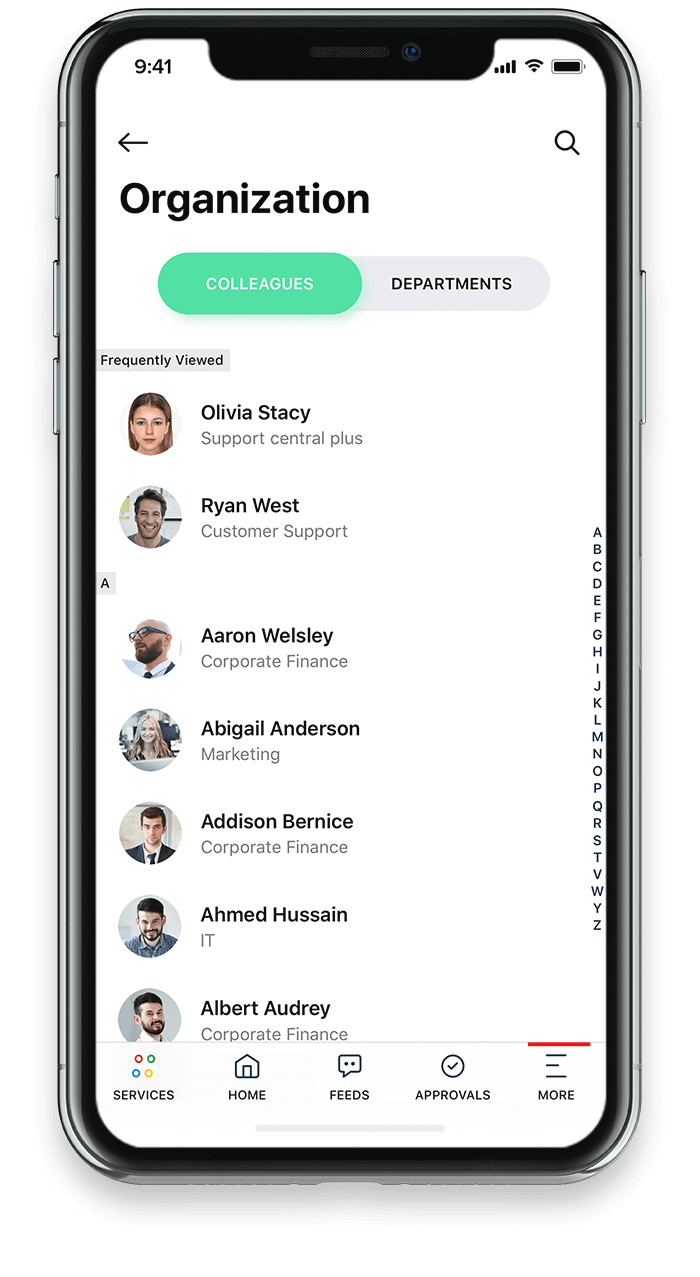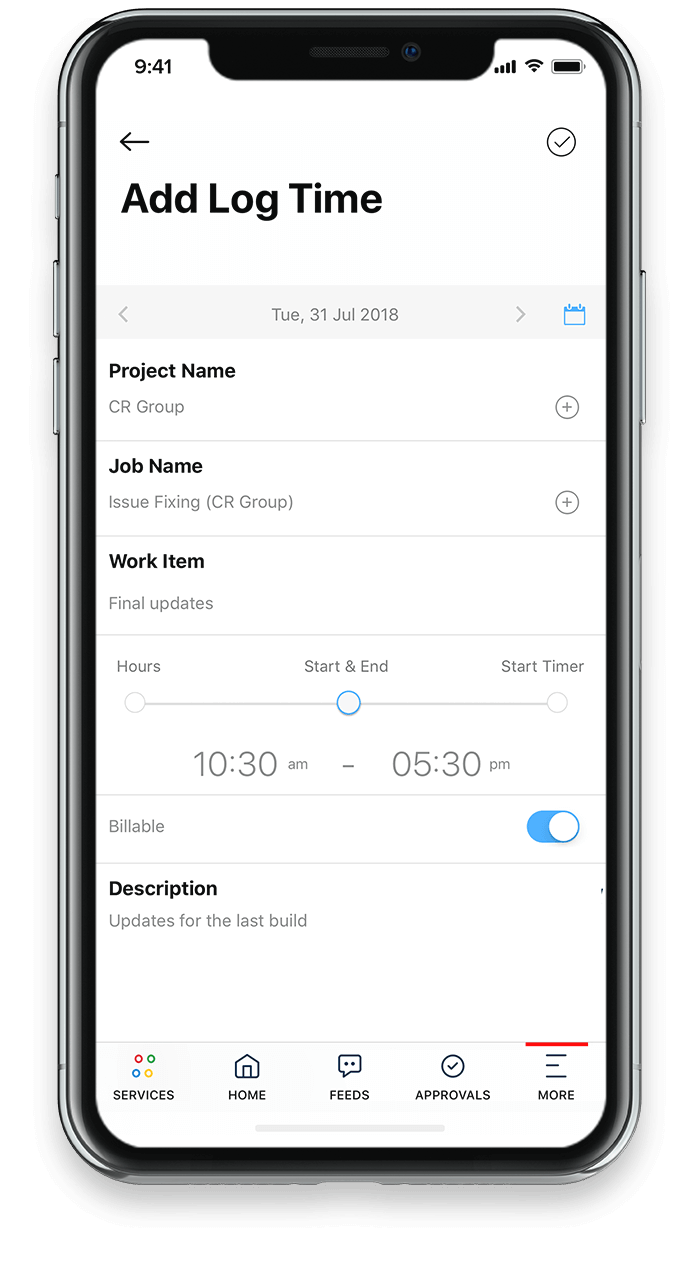 Easy submission of leave and time-log data
Employees can request leave approval or add hours to their timesheets, all from their smartphones. You can even ensure that employees only check-in and log time from the office through IP restrictions.
Ask your questions on the go
How many days of leave do I have left? Who should I contact regarding my health insurance? If employees have a query, they can go ahead and ask their HR team from wherever they are. HR agents can pick up the questions, assign tasks, and answer on the go.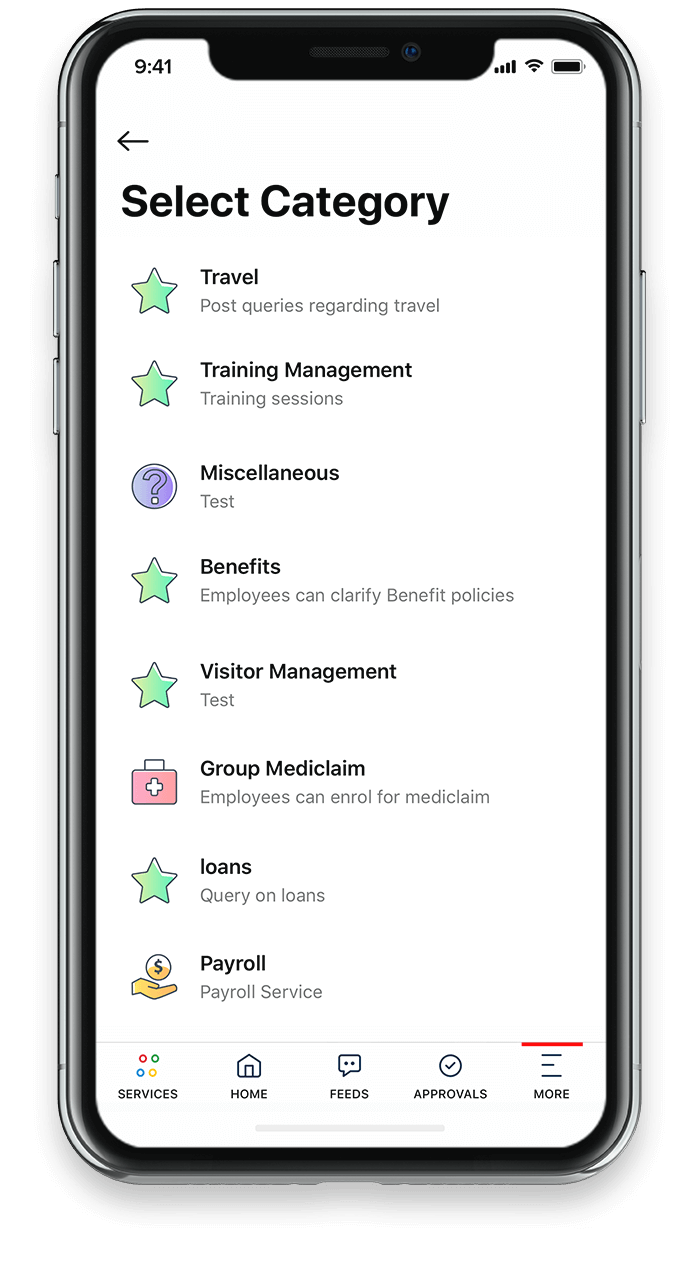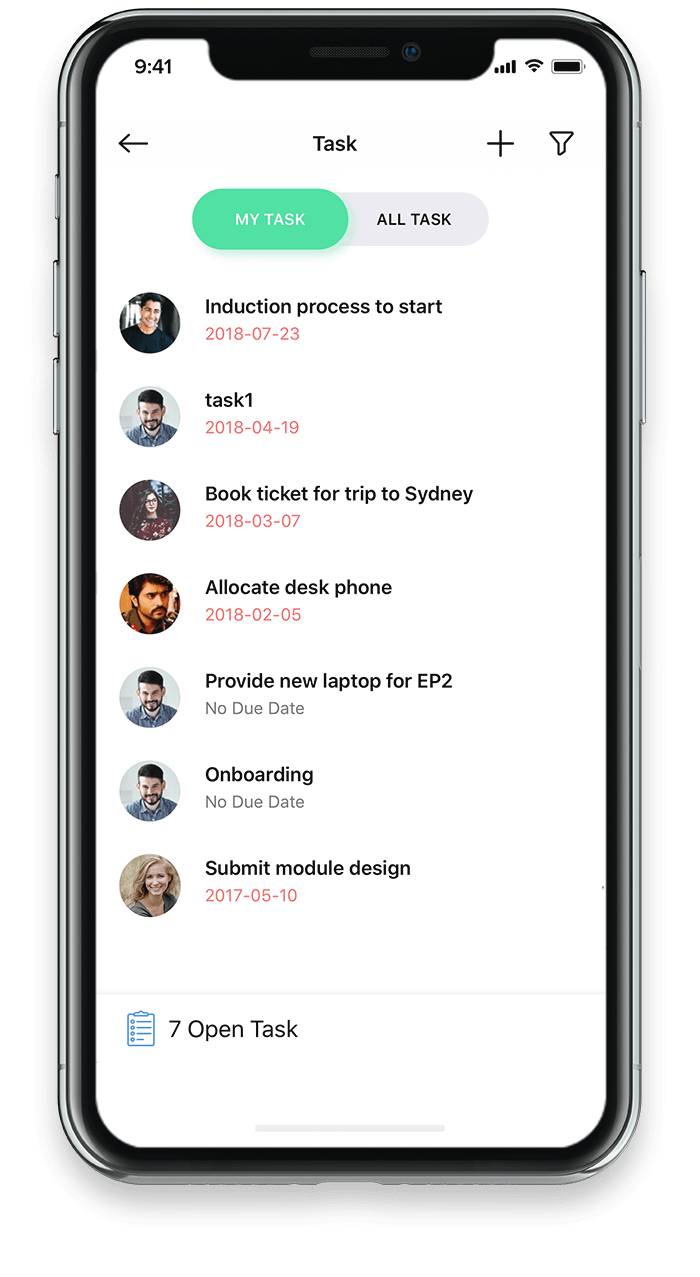 Task completed
Create, assign, and track tasks from anywhere. Zoho People lets you stay on top of things even when you're away from your desk.
Approve on the move
All it takes is a single click for employees to submit requests and for managers to approve them. Zoho People's mobile app cuts through the busywork and lets you get down to business.