Facial Recognition for safe and simplified attendance management
Just snap a picture to mark attendance. With remote work being embraced by many organizations, facial recognition empowers your workforce to mark their presence from anywhere. Zoho People captures the faces through our mobile application or through the web and auto-verifies the image with the profile image using AI.
How can Zoho People's facial recognition help you?
Enables onsite and remote employees to mark attendance.
Affirms employee presence and prevents identity theft.
Prevents attendance frauds and malicious activities.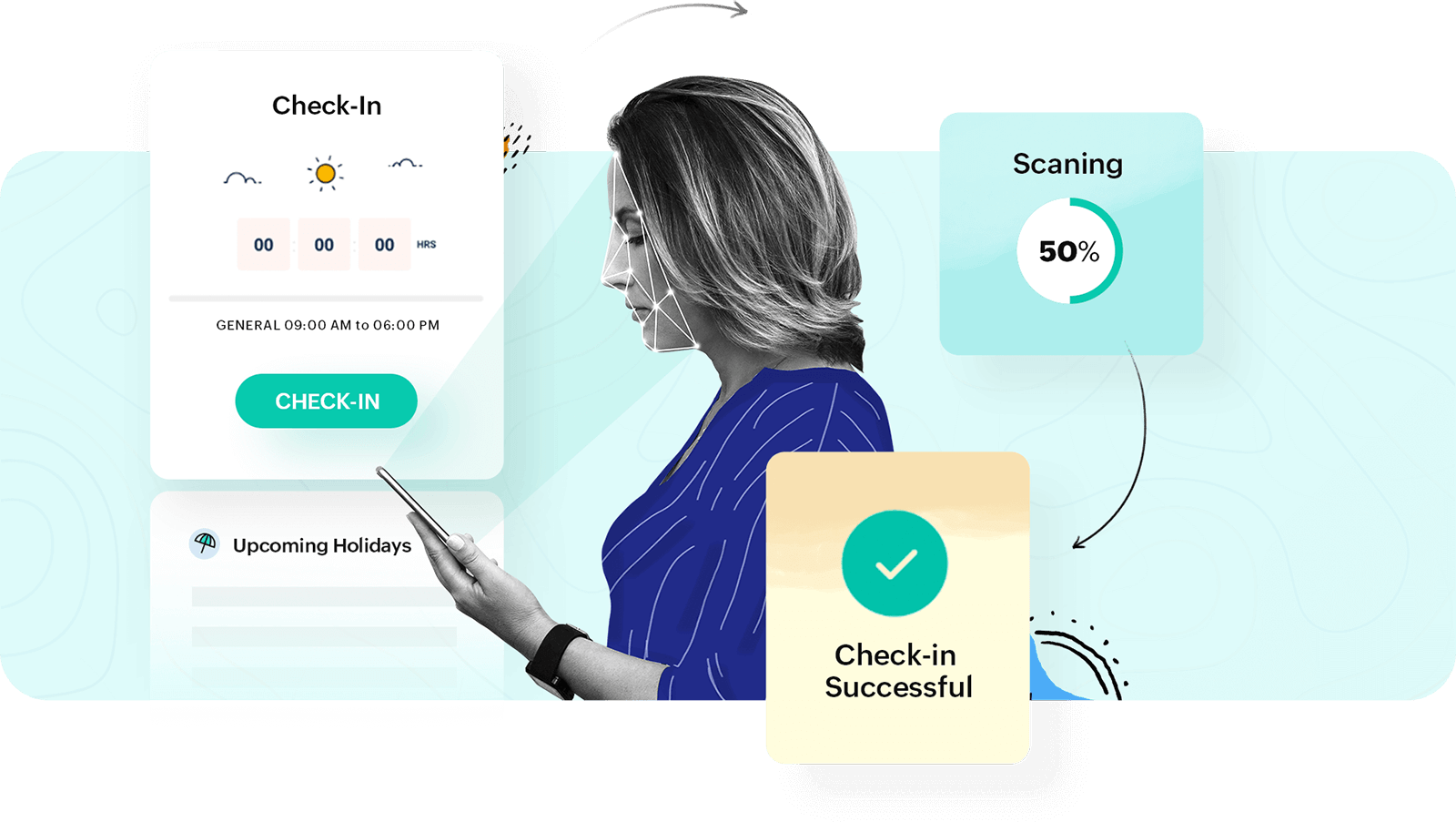 Log hours from anywhere
Grant access to your employees to check-in and out from both on the web and mobile. Zoho People makes it faster and easier for your employees to clock their hours.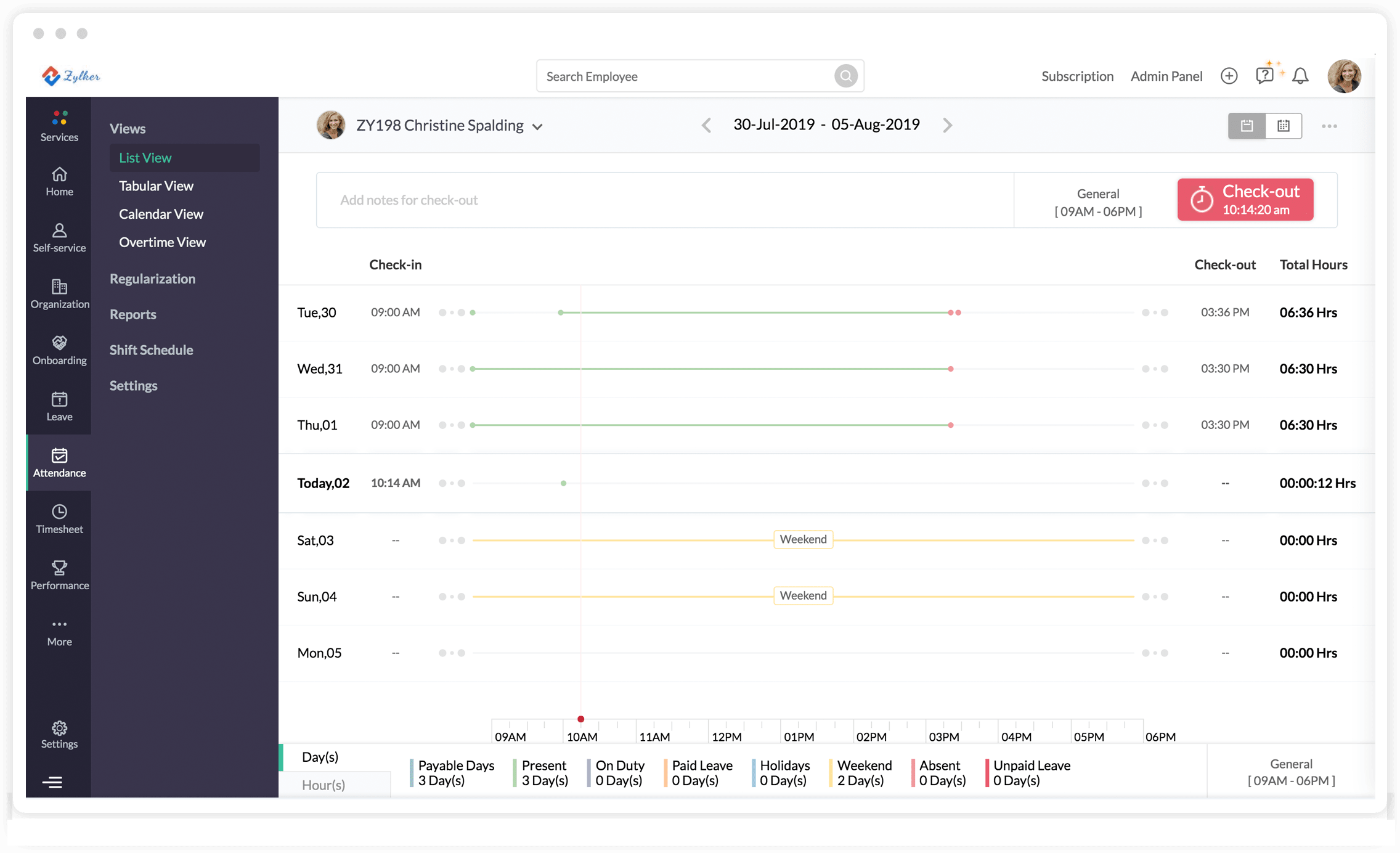 Geo-tracking keeps employees mobile
What if your employees are constantly on the move? With the geo-tracking feature embedded in the attendance management system, your employees can check-in from various locations.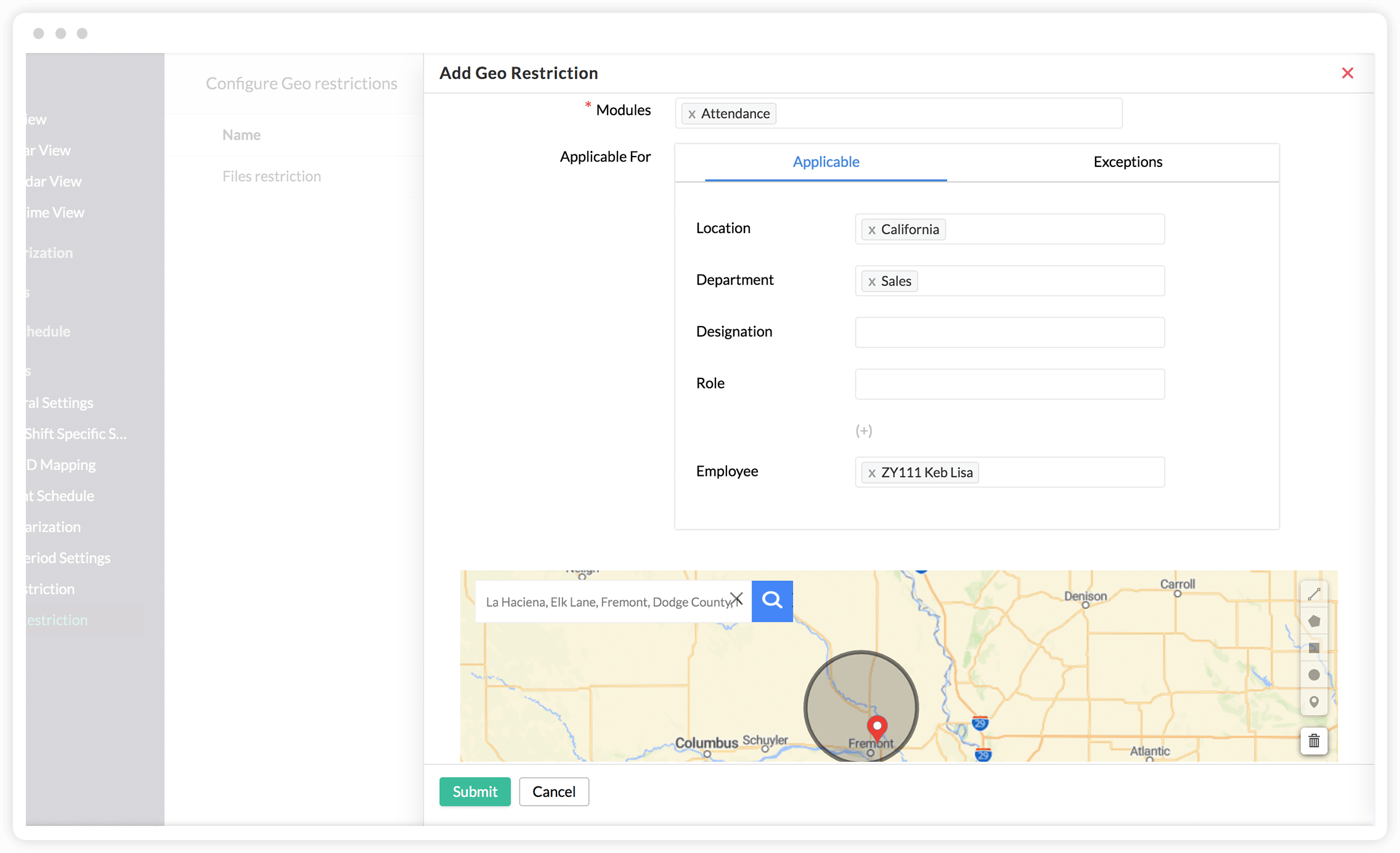 Define and manage breaks
Set different break times for different shifts; classify as payable or non-payable; configure as manual or automatic. Take complete control over shift scheduling and automate attendance regularization.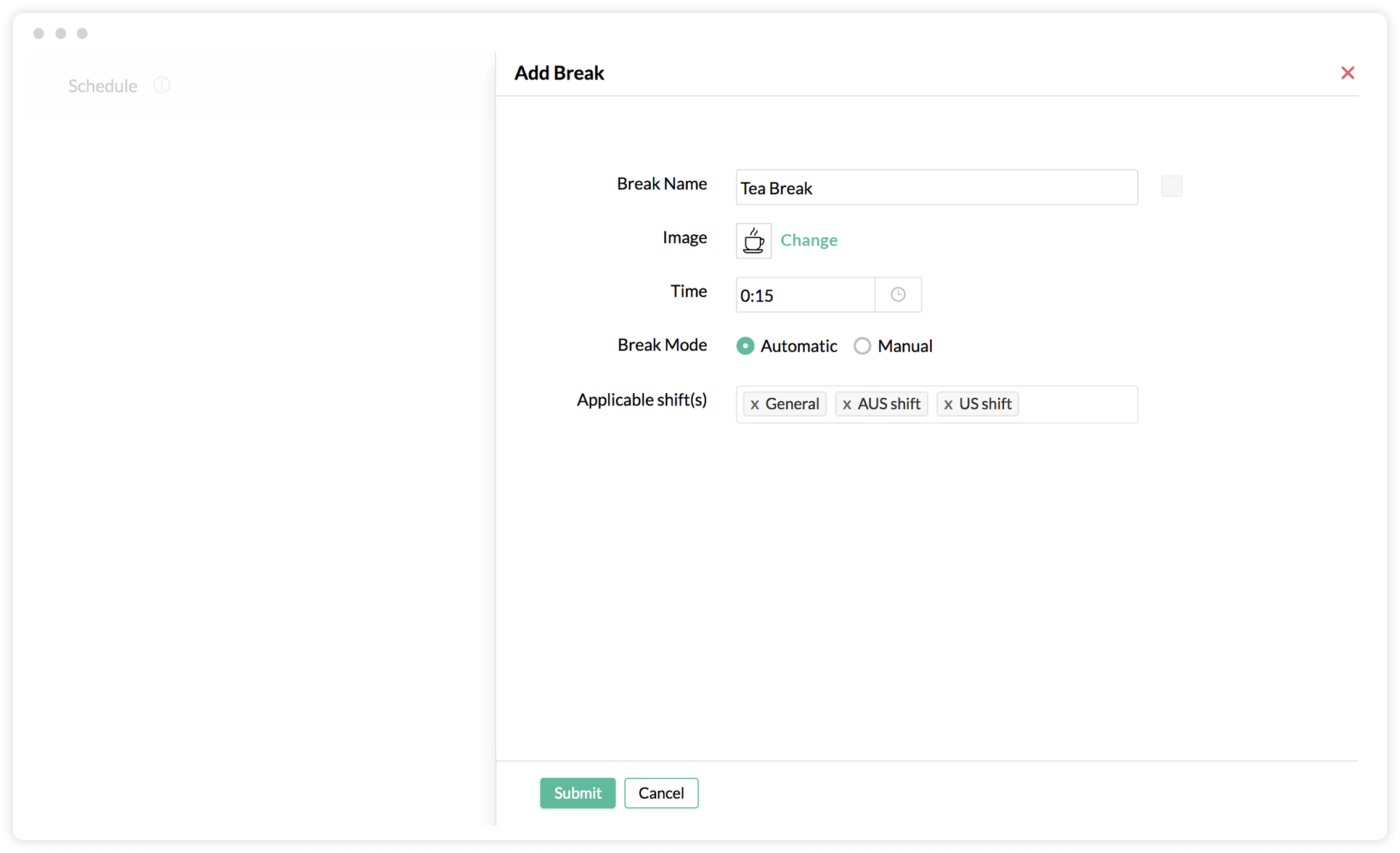 Flexible user-based settings
See the specifics for each employee with flexible, user-based settings. Set shifts for each employee, map IDs to biometric devices, maintain employee attendance records or just manage your roster, all from Zoho People.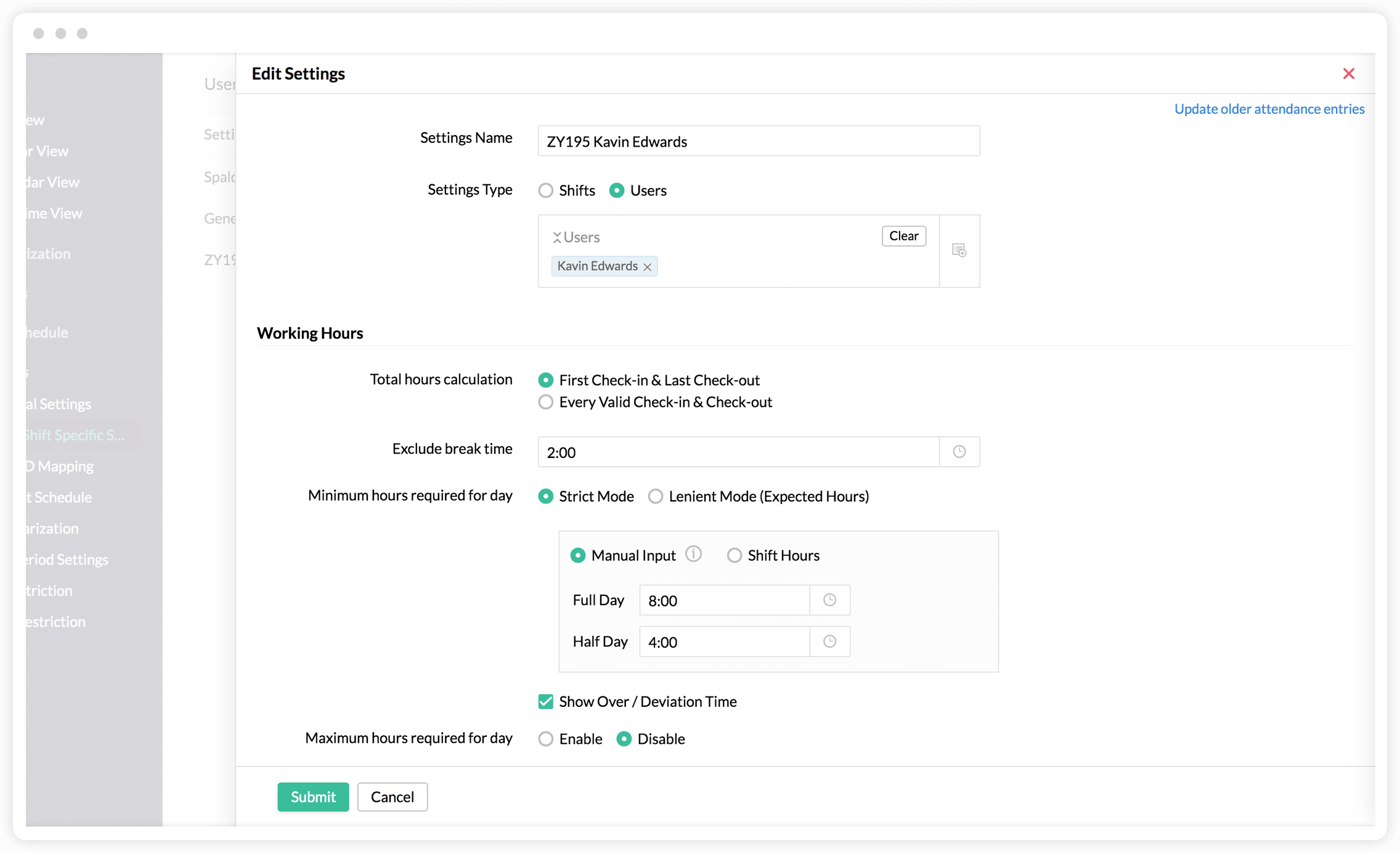 Absence scheduler
Save time and effort with our intuitive absence scheduling; easily convert the absences to leaves so that you don't have to spend your valuable time checking redundant data.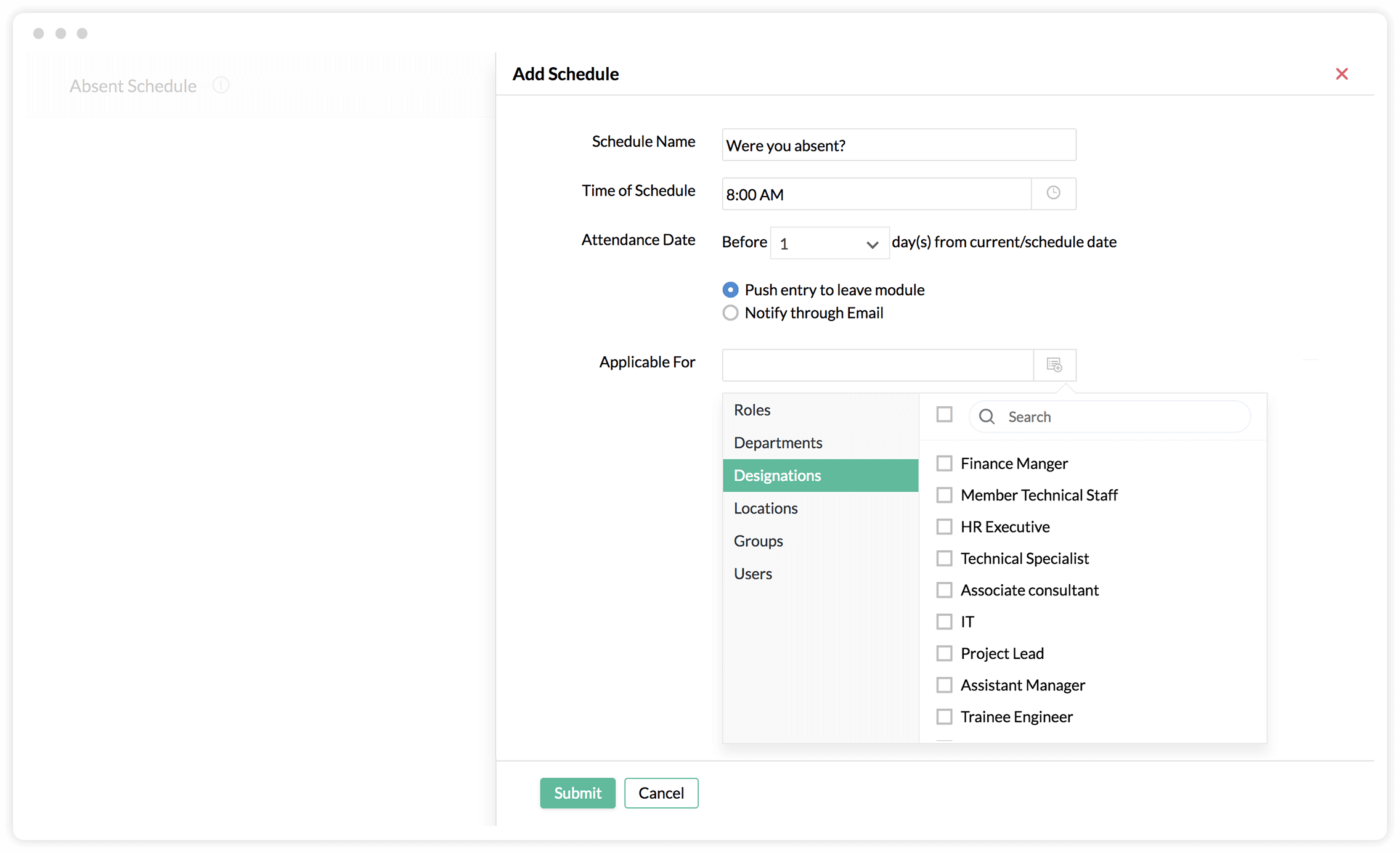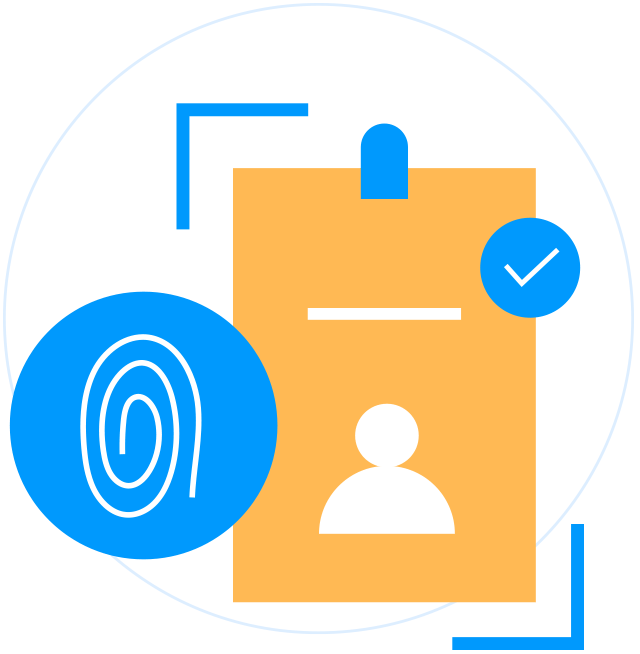 Integrates with biometric devices
Integrate your Zoho People account with the APIs we provide, and you can capture employee check-in and check-out using biometric or other attendance devices.
Reports of every sort
Get graphical reports that will give you attendance summaries by day or by hour. See reports for individual employees, or for entire teams. Filters for custom date ranges, shifts, locations, and more, will help you drill down even deeper.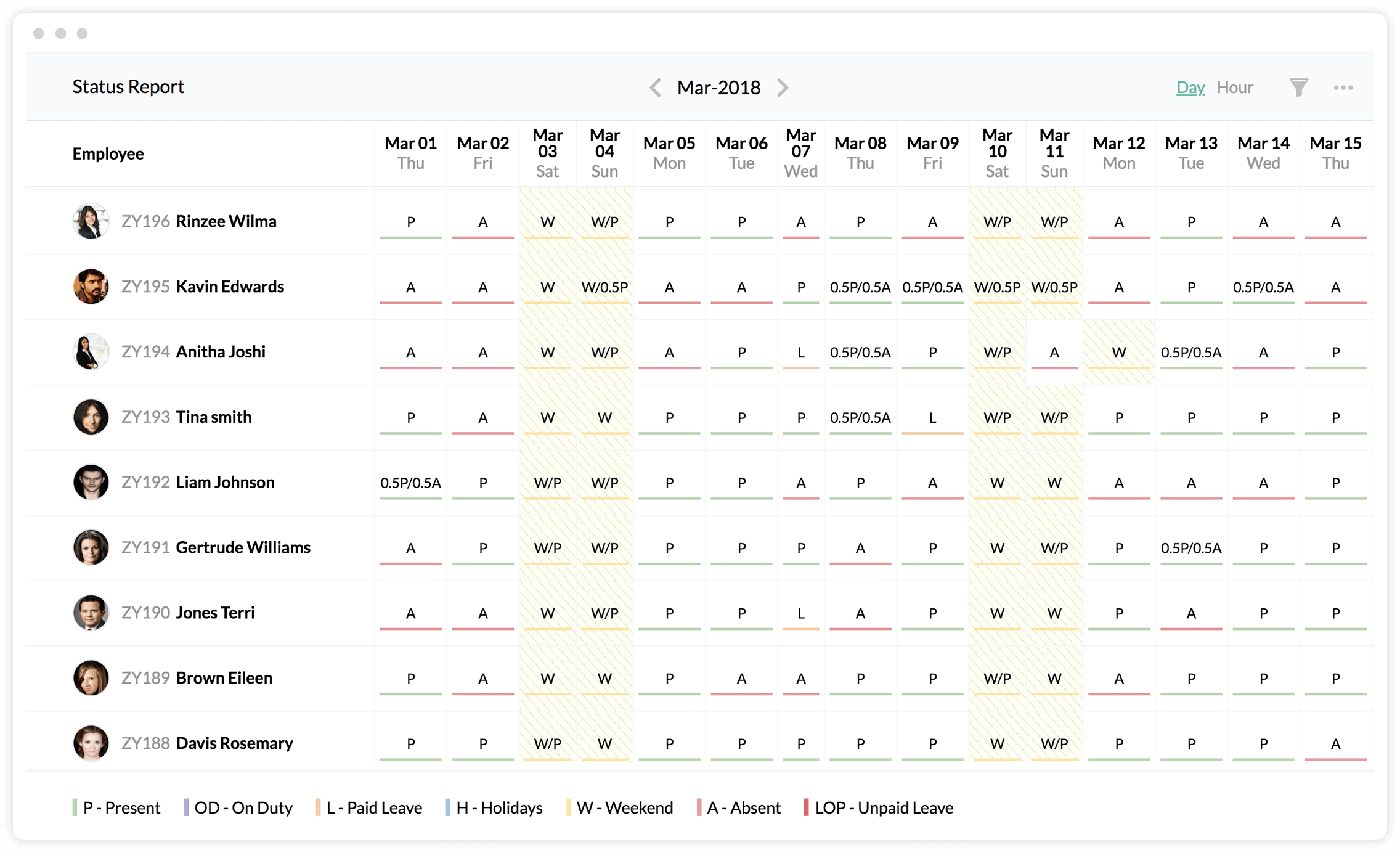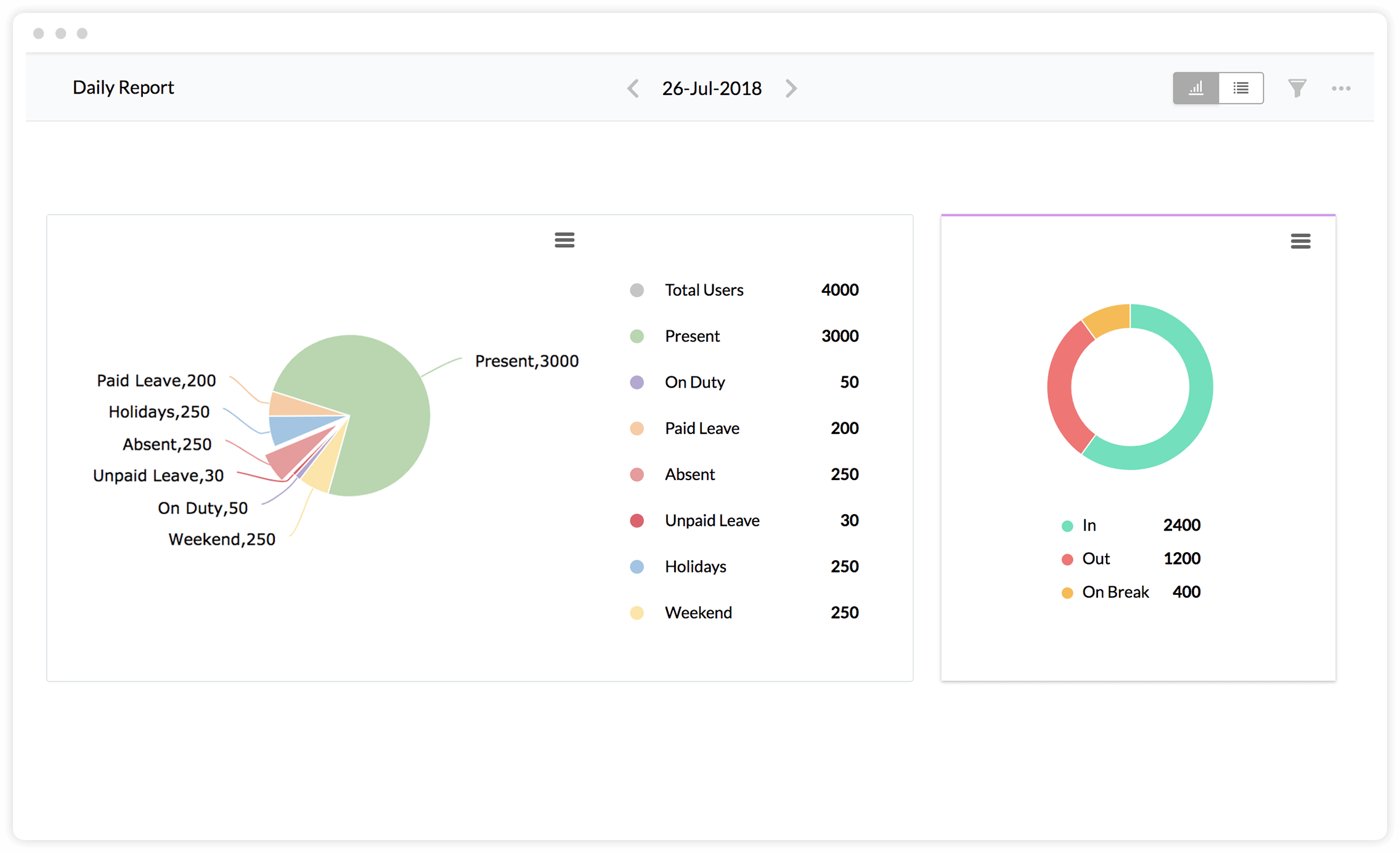 Simplify HR processes. Champion your workforce.
Get Started