What's New in Zoho People: June 2021
What's New in Zoho People: June 2021
Last Updated: July 2, 2021
259 Views
4 Min Read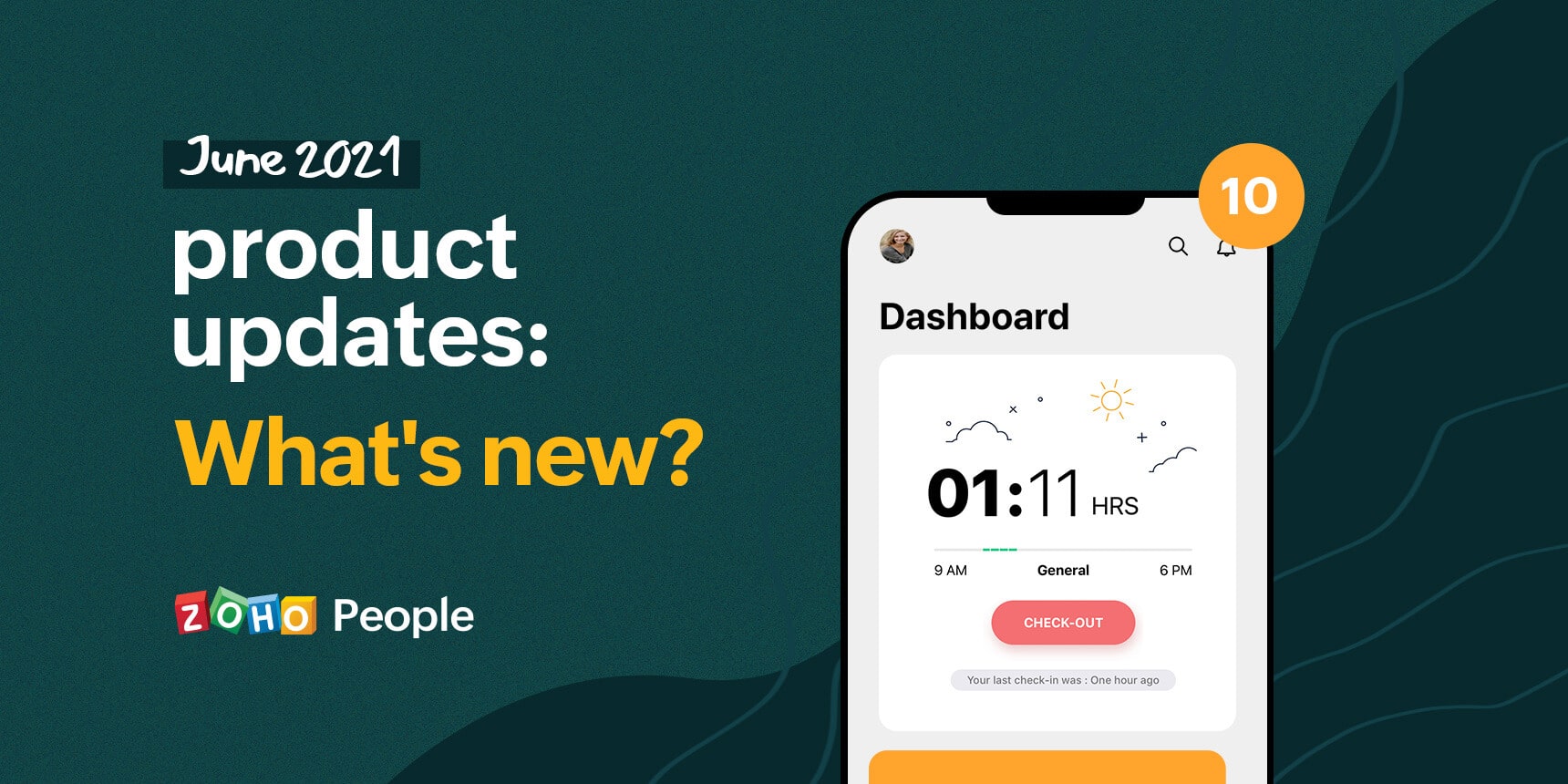 We at Zoho People are always looking for better ways to understand our customers' needs and make our product as convenient as possible for them. Our product developers work hard to introduce features and enhancements every month to improve our most essential modules, including attendance, learning, onboarding, performance, shift management, and many more. We're super excited to share some of what was released during June in Zoho People:
Daily Premises Capacity Report under Office Readiness
Last year, when organizations were planning to resume operations at their worksites, we introduced Office Readiness in Zoho People. This feature was intended to help organizations collect all the information required to get their employees back to the office safely with three different forms. We have now introduced a new report under Office Readiness that highlights the number of available and booked seats in each location of the organization.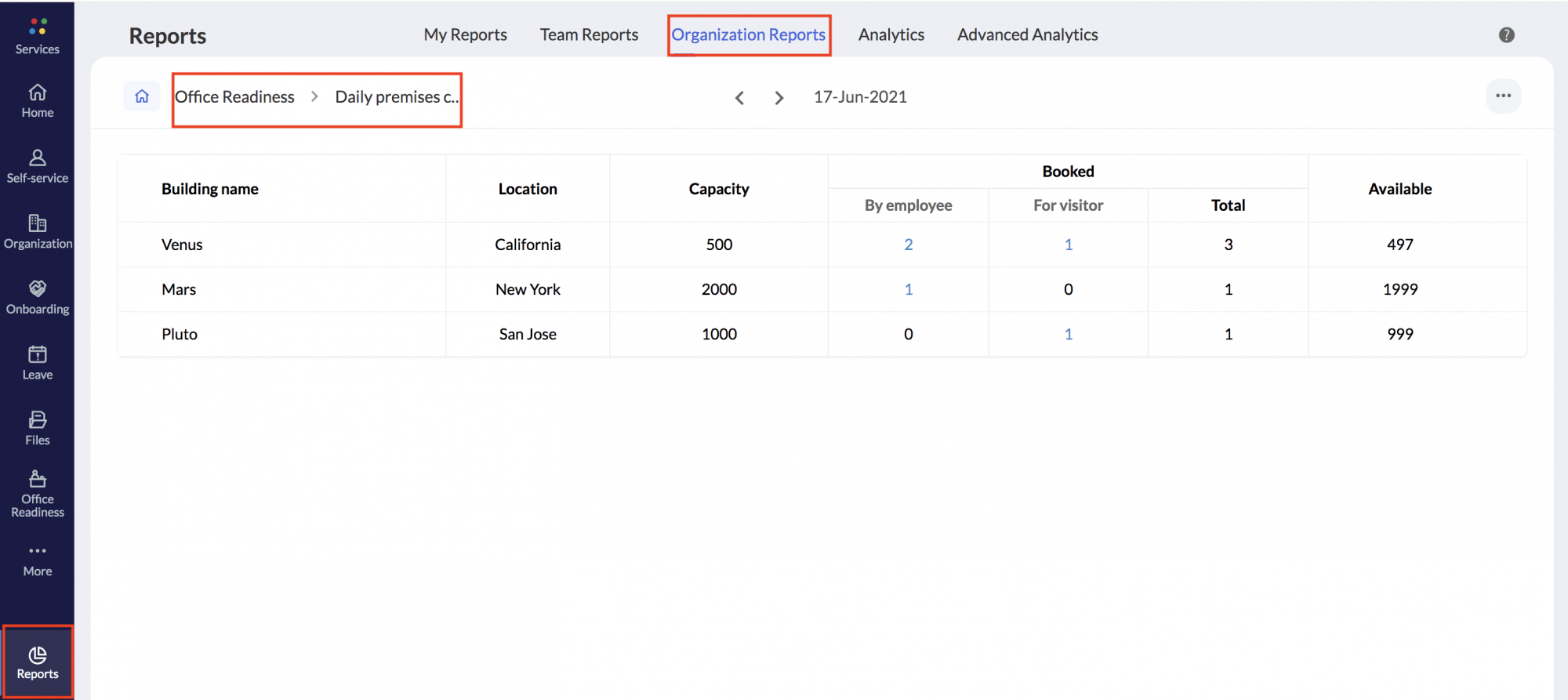 This way, admins will have a better idea about seating capacity when approving Work from Office requests from employees. Learn more about the Daily Premises Capacity report.
Shift Change feature in our Roster Management System
The roster management system in Zoho People has several features that allow administrators to assign multiple shifts to employees effortlessly. With our new enhancement, employees can raise a request to change their shift, and managers can approve or deny the request in a few simple steps. Simply set up an approval workflow for the requests, and you're good to go. This can come in handy for organizations that work on pre-planned shifts. Learn more about shift change requests and approvals.
Review Questions feature in our Performance Management System
The performance management system in Zoho People is a comprehensive way for organizations to conduct meaningful performance reviews that scale up their employees' performance. To make our performance management system more useful, we have introduced Review Questions, a feature that'll help performance administrators provide more accurate ratings and feedback. As part of the appraisal process, performance admins can now include a set of questions that can be answered by employees, multi-raters, and managers during their reviews.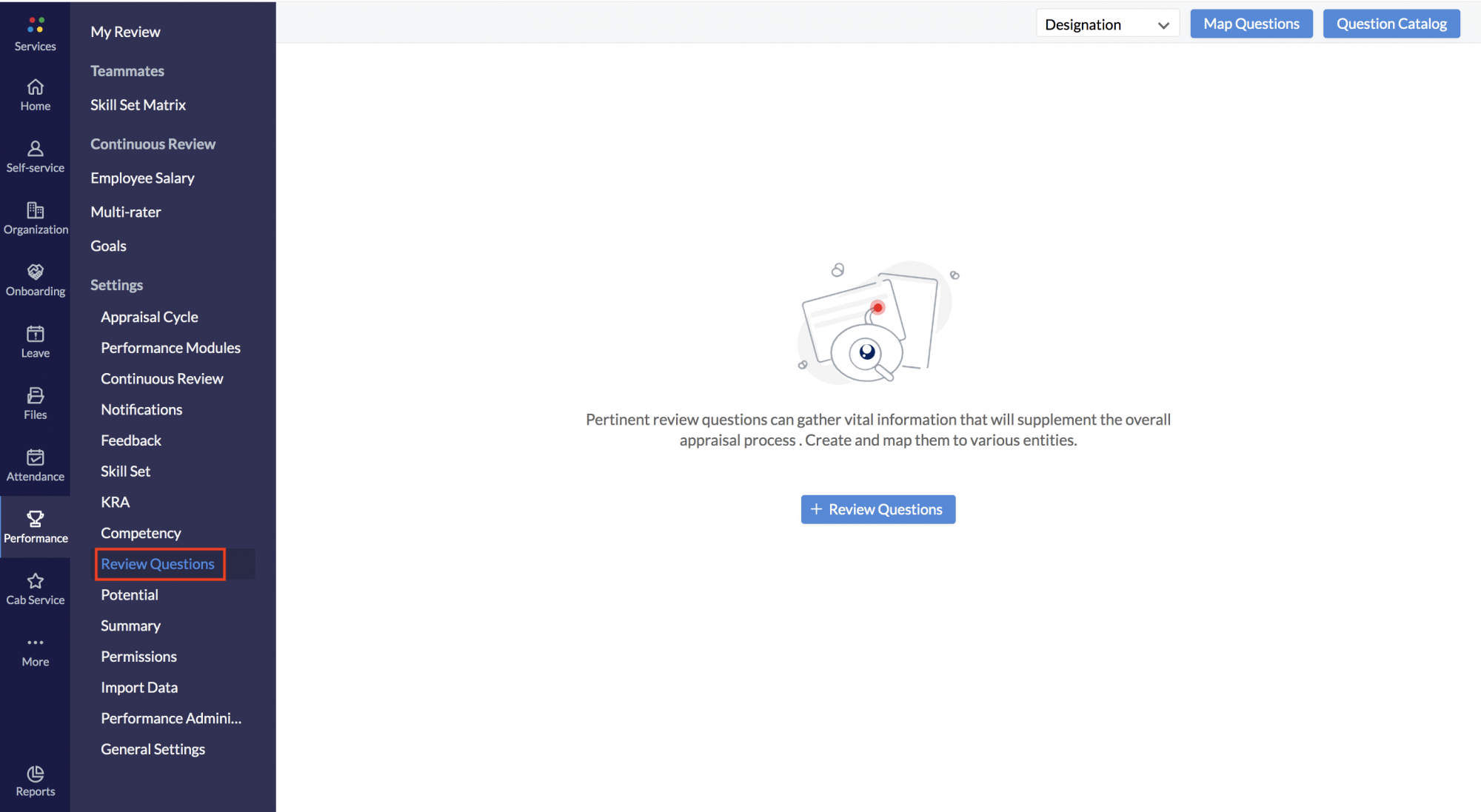 For instance, if you would like to know more about what your employees are aiming for in their careers, you can always ask a set of questions related to their long-term goals through this feature. This will help you provide detailed insights and feedback to guide your employees better. Learn more about how to enable Review Questions in Zoho People.
Enhancements to Onboarding settings
We at Zoho People understand that onboarding is one of the very first interactions between you and your candidates, setting the tone for their journey within your organization. That's why we miss no opportunity to improve the onboarding management system within Zoho People. We have now introduced two very important enhancements to make the onboarding process smoother. The first one enables you to send automated reminders to candidates to remind them to complete their onboarding. The second enhancement enables you to record the tentative date of joining given by the candidate. Learn more about these enhancements.
Permissions feature in our Attendance Management System
It's very normal for employees to take a short period away from work during their day to complete personal tasks, especially now that so many people are working remotely. To help organizations streamline and manage these short absences better, we have now introduced Permissions under Zoho People's attendance management system. With this feature, you can define how much break time should be allocated to an employee per week or month.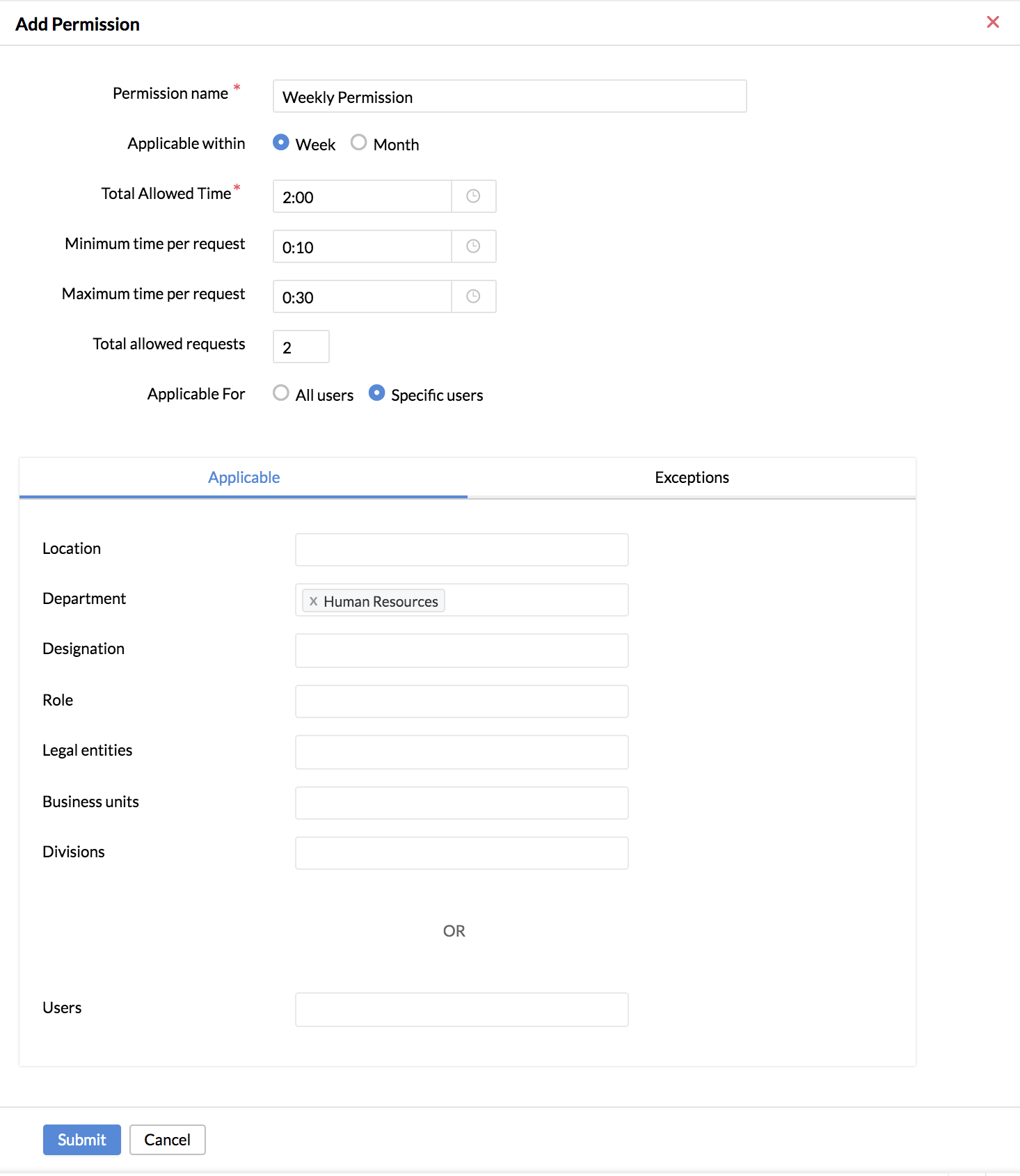 This Permissions feature can either be made available to all employees or a specific set. Learn more about how the Permissions feature can be enabled for your organization.
Leave Grants in our Leave Management System
Employees may request special or extended leaves that are outside of their existing leave entitlement. Tracking and approving these special leave requests can be a real pain without establishing a proper process. That's why we have introduced the Leave Grant feature, allowing organizations to manage leave requirements from employees that are not covered in their current benefits.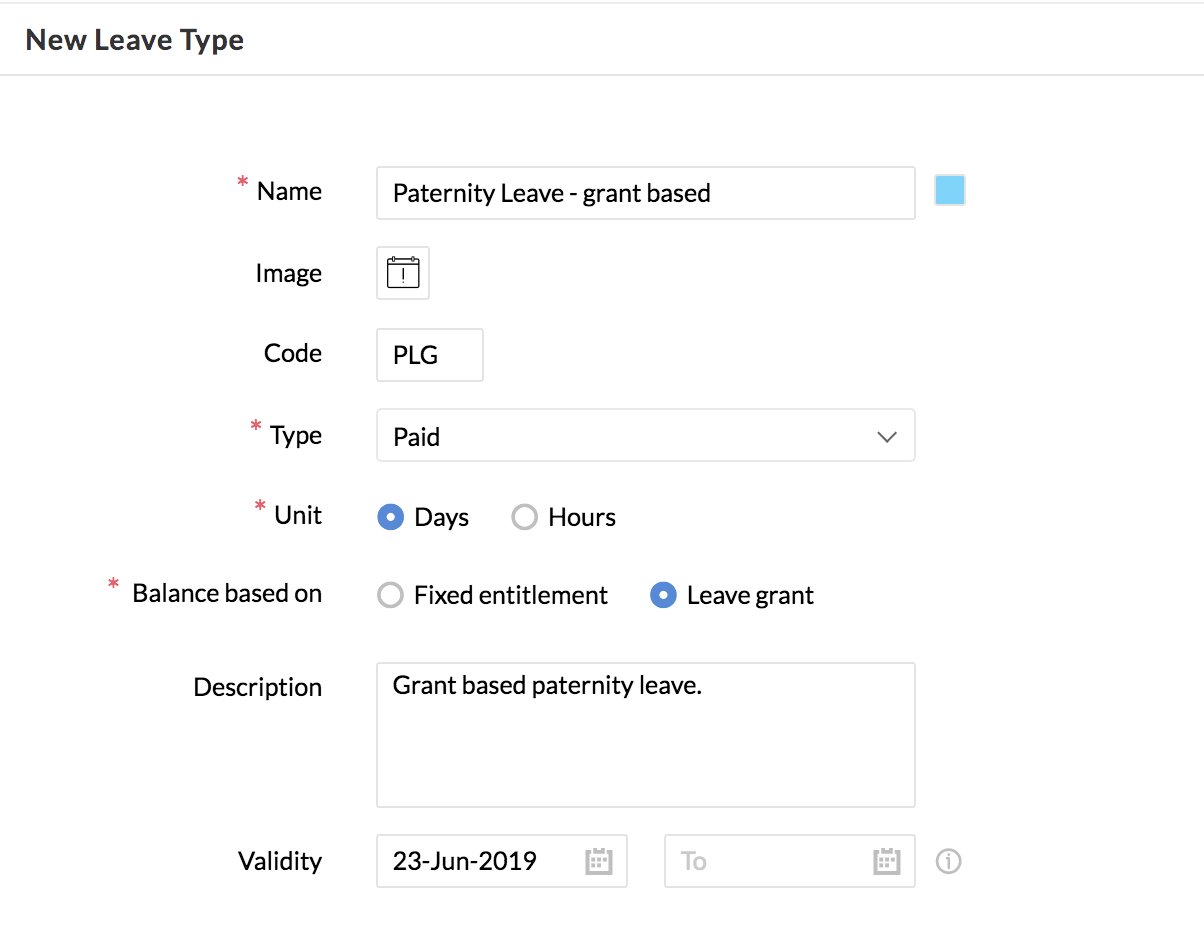 Once this setting is configured in Zoho People, employees can request grants in just a few clicks. Learn more about this feature.
Enhancement to Question Types in our Learning Management System
The Online Test feature as part of Zoho People's LMS allows employees to take tests within Zoho People itself. Before, course administrators could upload single, multi-choice, and true or false questions online to help learners take tests. With our new enhancement, fill in the blanks, match the following, and hotspot question types can be added, too. For fill in the blank questions, course admins can add multiple blank spaces for learners to fill in specific written answers. For match the following, selections will be shuffled and learners have to match them correctly. For hotspot questions, course admins can add a picture and mark a circular or rectangular area as the answer. Learners must choose the marked area correctly. Learn more about these enhancements.
Wrapping up
We're happy to have introduced new features and enhancements to some of our most important modules this month, such as Performance, Learning, Onboarding, Attendance, and more. We hope they add more value to your business and simplify your HR operations. Let us know your feedback in the comments section below!
Tarika

Content Specialist at Zoho People
Leave a Reply
Your email address will not be published. Required fields are marked