Review Questions
..
What is Review Questions?
It is an option you can add as part of your appraisal cycle in which employees can enter answers to questions related to their job and performance, and overall work environment.
..
How is it useful?
Review Questions supplement your overall appraisal process. In addition to goals, competencies and other parameters, pertinent questions asked using Review Questions to the employee, multi-raters and managers can boost the insights we gather during an appraisal and aid in giving more informed feedback and ratings.
To add and manage review questions, navigate to Settings > Review Questions.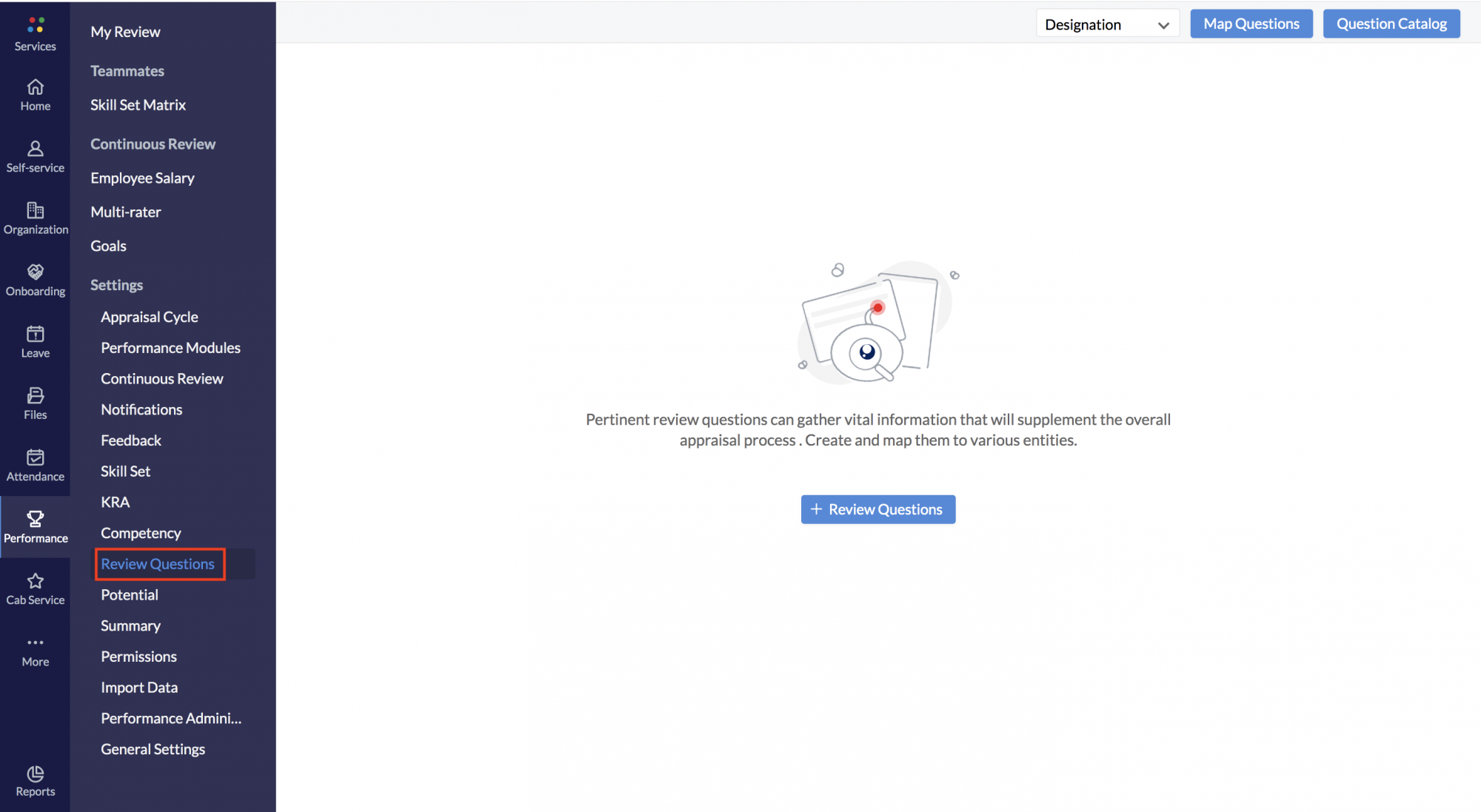 Click + Review Questions to add your questions.
As you add questions, they will all be available under Question Catalog on the top right corner.

You can also quickly add new questions by clicking the green + icon. To edit or delete a question, simply hover next to it and click the respective icon.
Once you add your questions, use Map Questions to map the review questions to specific Designations, Departments or Roles. Select the desired entity from the drop-down first and then click Map Questions.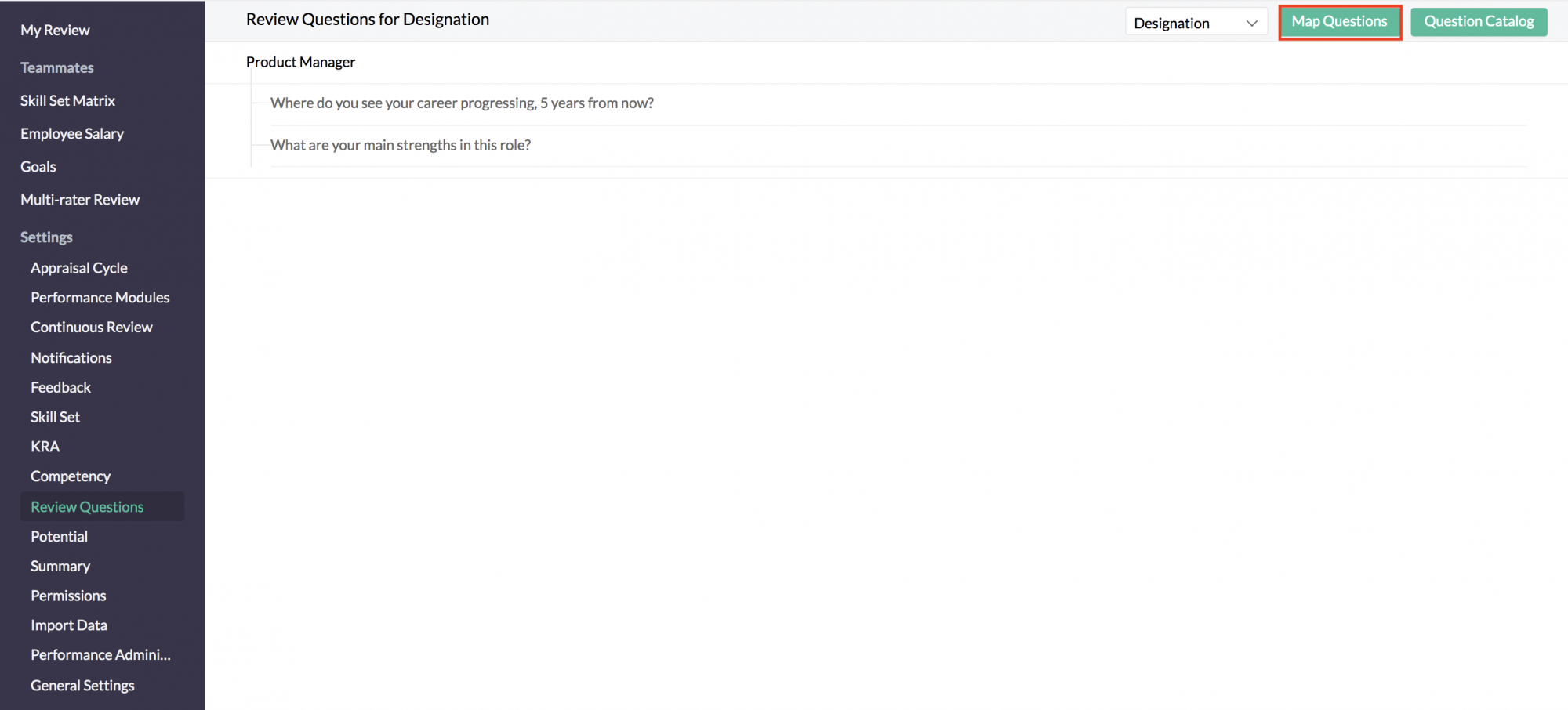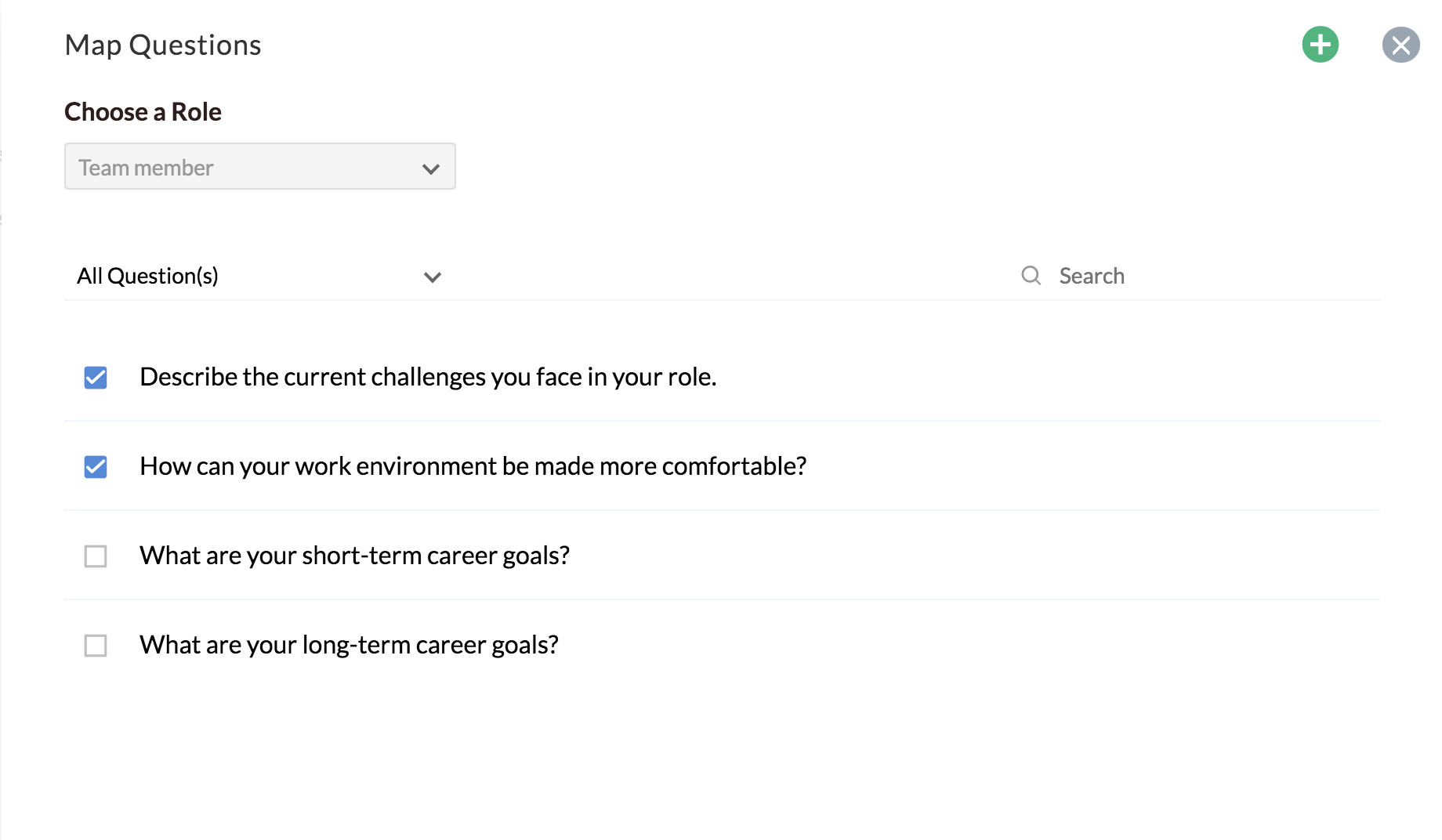 With a ready set of review questions for specific entities, you include them for self-appraisals, multi-rater review and the final review process.
Enable Review Questions for the corresponding processes while configuring a new appraisal cycle under Modules to be included.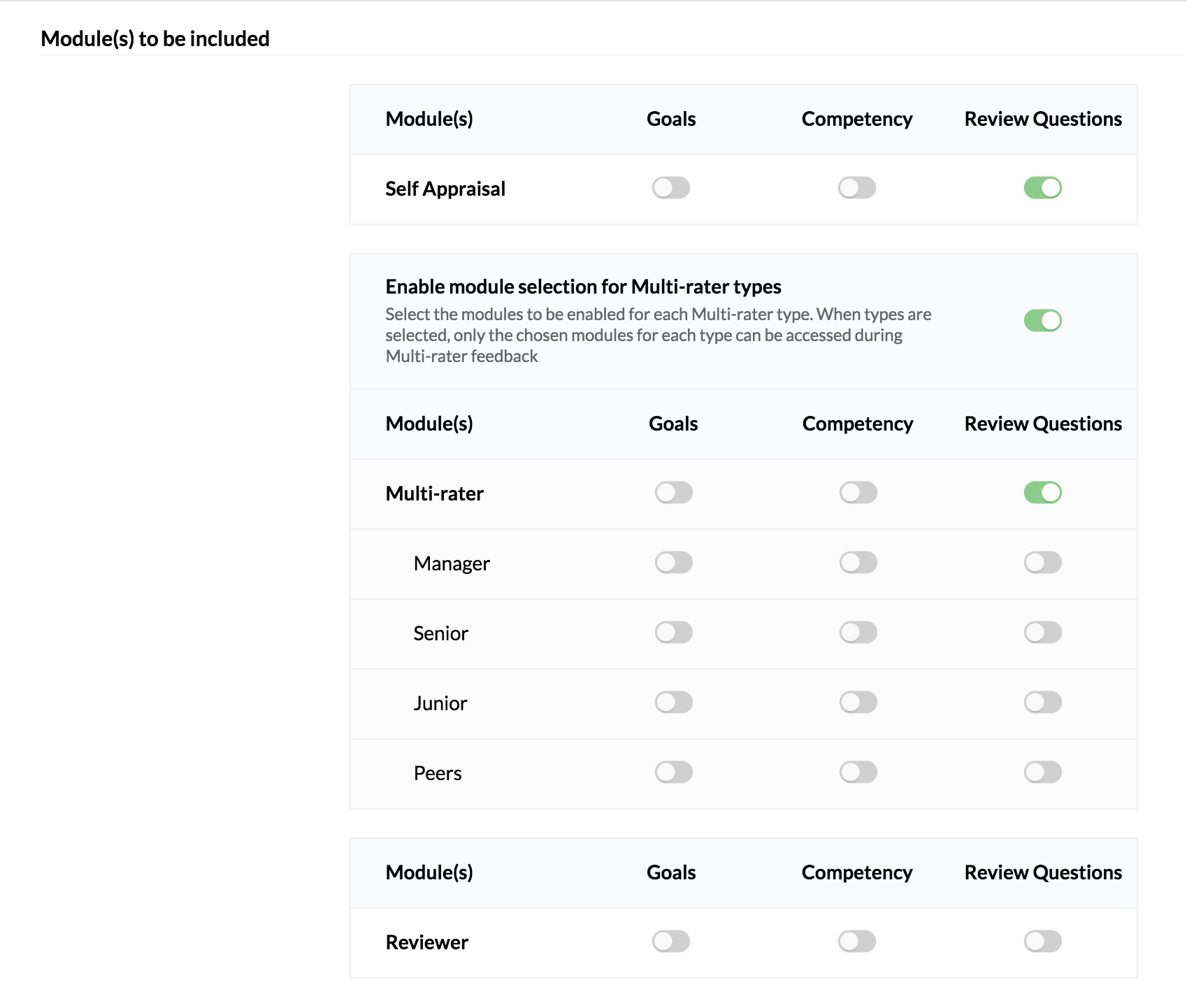 Based on the modules for which Review Questions is enabled, the questions mapped to different entities will be auto-populated for the applicable employees. They will be able to view the questions and enter their answers.
An organization wants to gain insights from their employees about their career growth and progression in the organization. For this purpose, a set of questions can be used.
In this case, Review Questions can be enabled for the Self Appraisal process.
Once enabled, the employee will be able to answer these questions during their self-appraisal.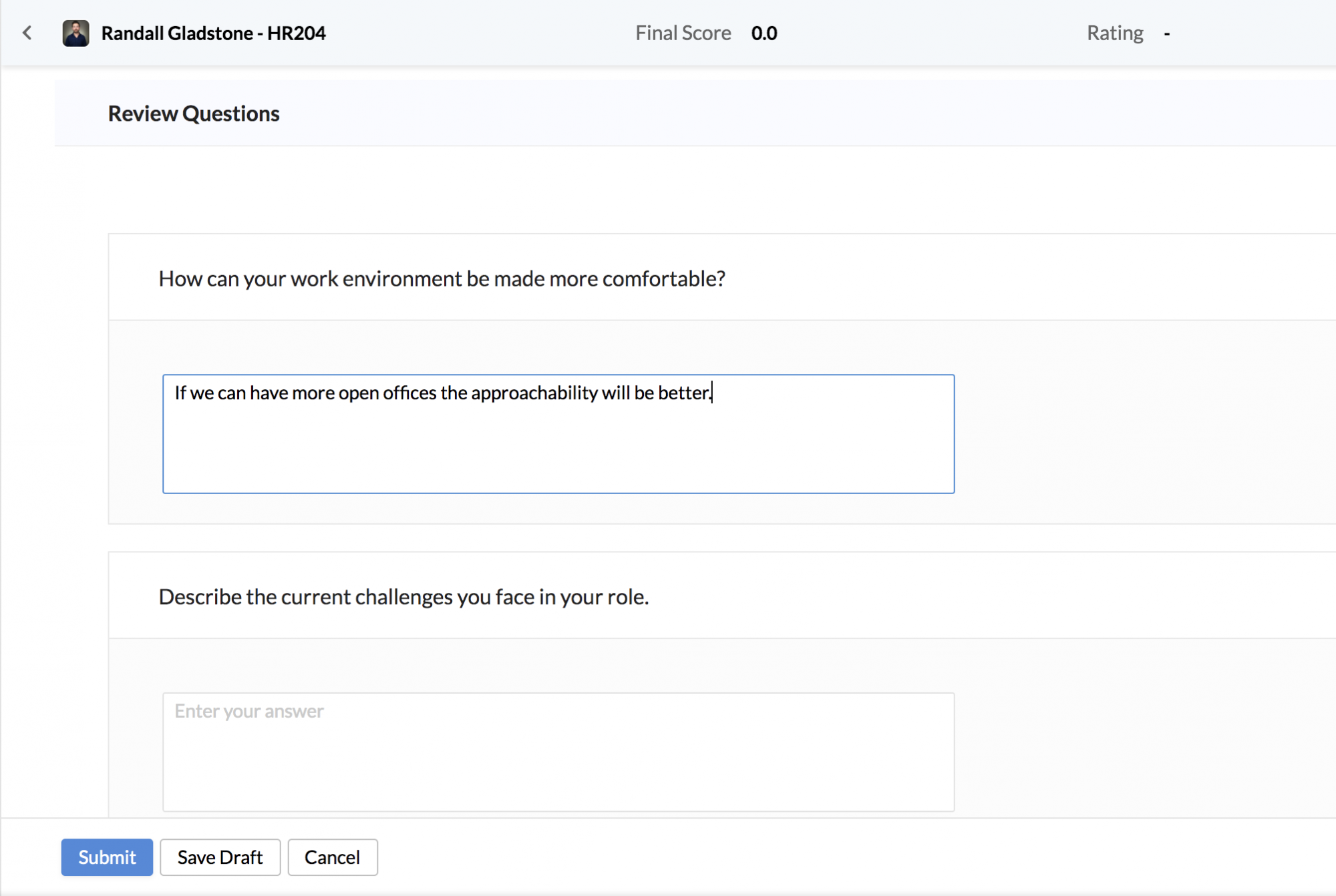 A manager will be able to view these insights during final review and will aid them while entering the final rating for the employee.