How PGV Consulting provides personalised client services using Zoho CRM
The Company
Paul Kennedy, founder of PGV Consulting, is a people person. "In my Zoho database, I have about 8,500 contacts," he said. "These are people I know and who know me to varying degrees." Using his networking capabilities, Paul offers strategic introductions as a service to business leaders. He helps his clients find like-minded businesses and individuals who can become advisors, friends, and business associates. "There's a lot of emphasis on who their ideal clients are," Paul said. "Whether they're accountants, lawyers, tradies, etc. Their location also matters, and the size of their business." Apart from helping businesses make valuable connections, Paul also offers business planning, business development, mentoring, and coaching services.
The Challenge
Paul's biggest business asset is his list of contacts. At one point, he was managing a list of roughly 4,500 people in Microsoft Excel. "It was just so cumbersome, slow, and wrong," he recalled. His contacts' records had to be comprehensive—apart from basic information, like email addresses and phone numbers, Paul wanted to track whether he was connected to each contact on LinkedIn and had "endorsed" any of their skills. He also wanted to record details of the interactions he'd had with each contact, and much more. Doing so in Excel became impossible. Collecting, storing, and processing this abundance of information meant Paul needed a dedicated and professional CRM system.
During this time, Paul was receiving regular newsletters from one of his business contacts, Mark Rainbird, co-founder of Funding Strategies. "I was impressed with the quality of what Mark was doing...I spoke to him, and he told me he used Zoho CRM and that he loved it."
The Solution
At this time, Paul was evaluating other CRM vendors, including Infusionsoft and Microsoft Dynamics. "I was tempted [by] Microsoft Dynamics," Paul said. "[This] was just around the time that Microsoft was buying LinkedIn." As Paul used LinkedIn extensively, he'd hoped to integrate the two platforms. But after Mark recommended Zoho, Paul compared the amount of training and help available for each product along with the costs, and gravitated towards Zoho CRM.
Mark had also introduced Paul to his then Zoho partner, Brian Wolstenholme. "I contacted and met with Brian. He needed some help with business planning and gaining new clients—which is what I do," said Paul. The two parties agreed that Brian would help Paul implement Zoho, while Paul helped Brian with his business plan and efforts to win new clients. Since then, Paul's needs have evolved and for the last two years, he has been working with another Zoho partner, Avon Collis from Relevate.
Paul is a Zoho One subscriber, currently focused on maximising the capabilities of Zoho CRM. Apart from the basic fields, such as name, address, contact number, and business email address, Paul's CRM setup includes custom fields, such as the client's priority level, job, industry, and specialty, and whether they're connected to him on LinkedIn. He also has specific fields that help him understand more about the contact, such as their country, their postcode, whether they're "friends" on Facebook, when and where they met (and what they discussed), action items, followups, and most importantly, whether they've consented to receiving emails from Paul.
"We often run a report on Zoho to see who has a LinkedIn profile, but [isn't] connected to me," Paul explained. "I'm really using Zoho to help me identify ideal clients for each of my own clients. We work out the parameters of an ideal client for client A, client B, and client C. Zoho CRM helps me identify potential ideal clients out of my 8,500+ contacts—not a task I want to be doing manually for each of my clients."
Filters like Job Function and Industry have streamlined Paul's search for potential clients for each of his own clients. "So if I've got a client who wants to target somebody who's both a business owner and into marketing, I can use Zoho to filter the criteria. Zoho CRM gives me a list of all the ideal contacts for a specific client," Paul explained. "I'm constantly using Zoho to find those ideal clients in my database so that I can introduce the two."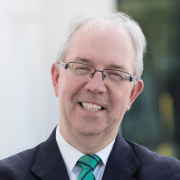 Paul and his virtual assistant (VA) manage and constantly update the CRM data. "If we send out emails and they bounce, we get a report for it. And if [I'm connected to the contact] on LinkedIn, I then ask my VA to send them a LinkedIn message. If we're not connected on LinkedIn, but I have their personal email, I'll write to them and request their new work email so my VA can update it in my CRM. We're constantly sweeping and cleansing my database using Zoho CRM and keeping it as up to date as possible."
Benefits and ROI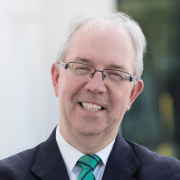 One of the biggest benefits Paul has seen from Zoho CRM is the time saved as a result of optimising his database constantly. Avon has helped him streamline the information shown in each report and the organisation of data across the CRM. "Avon looked at my templates and really tidied them up," Paul said. "There was just so much stuff there that wasn't adding any real value. He also explained to me that I should move some of the older and less important data to the background so the records are now so much cleaner and relevant to my business. I didn't even know I could do that!" Now, not only does Paul have a comprehensive and accurate database, but he also saves tens of hours each month that he'd have otherwise spent manually sorting through contacts and identifying ideal clients.
Looking Forward
Going forward, Paul is keen to explore Zoho Books for his accounting needs and Zoho Invoice for business invoicing and reimbursements. Avon intends to help him optimise his Zoho CRM setup by updating his email templates, showing/hiding unnecessary fields, and more.
Thanks for sharing your experiences with us, Paul. We can't wait to see how you grow with Zoho!