Photo Card
Capture moments, scan documents, and save images you'll need for later with Photo Card.
Snap
Snap your daughter's soccer game, or a design idea for your next project.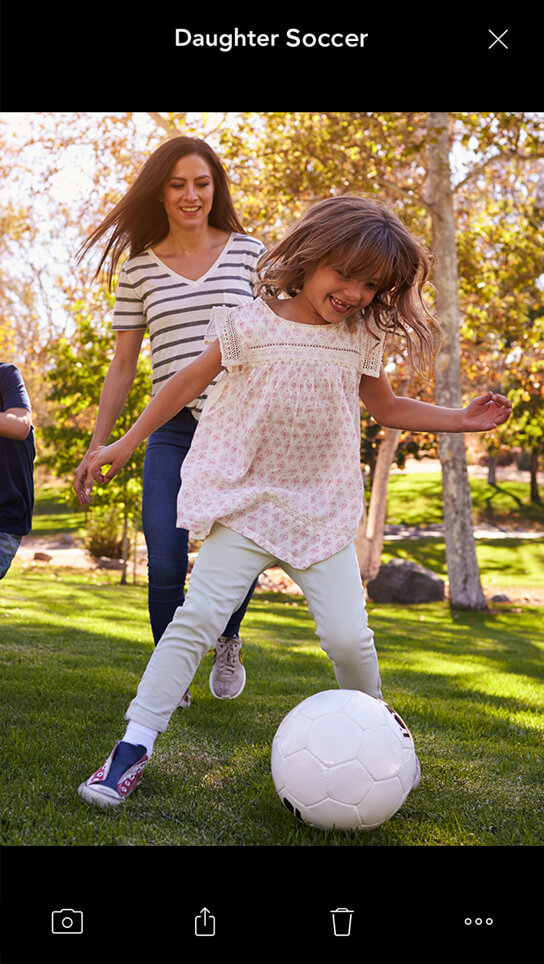 Scan Documents
Scan a document and save it as pdf. Clip
Clip an interesting image from the web directly to Notebook.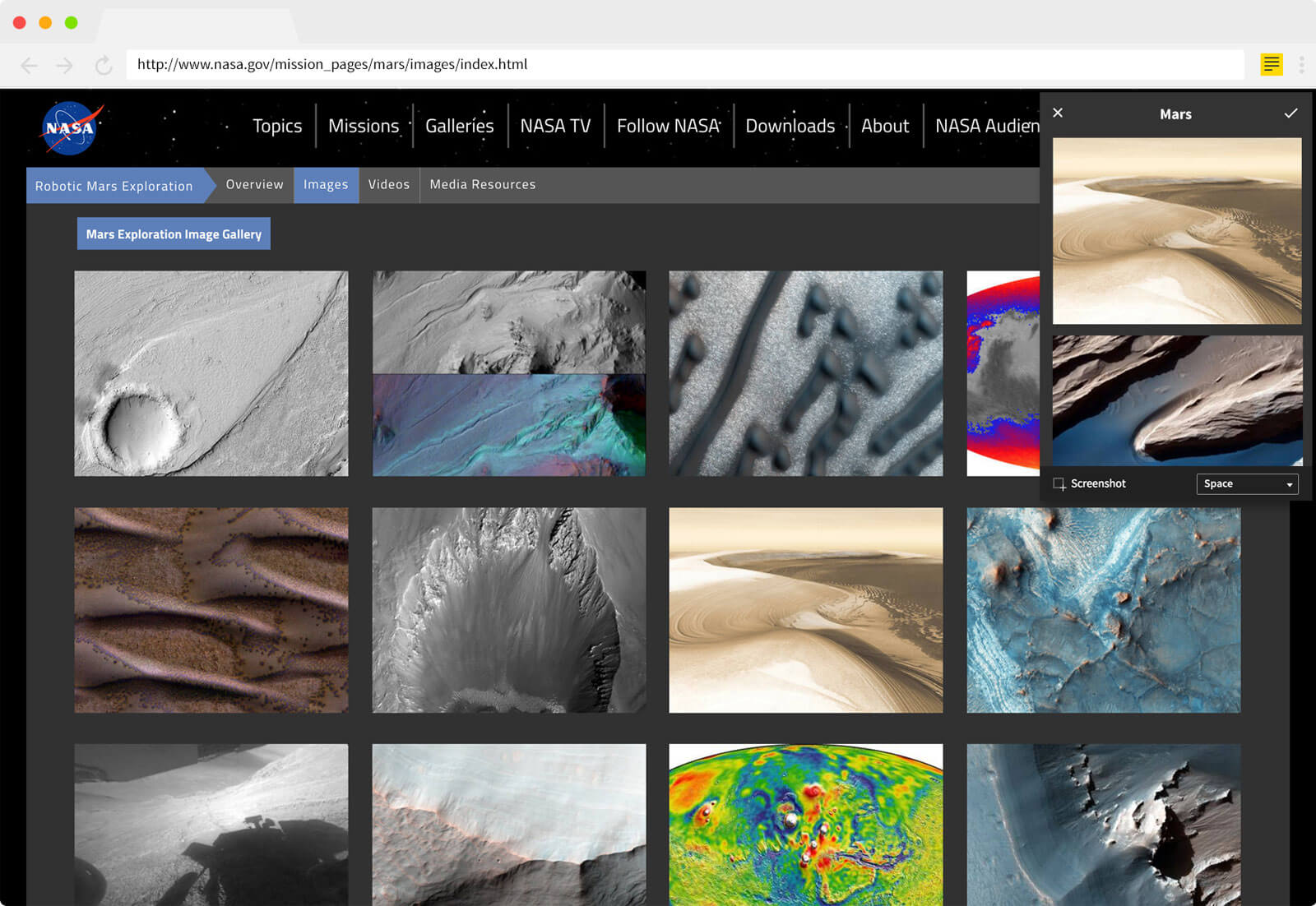 Drag
Create new Photo Cards by dragging images onto empty space within Notebook. Add images to a note by dragging them in. Customize a notebook cover by dragging an image directly on a notebook.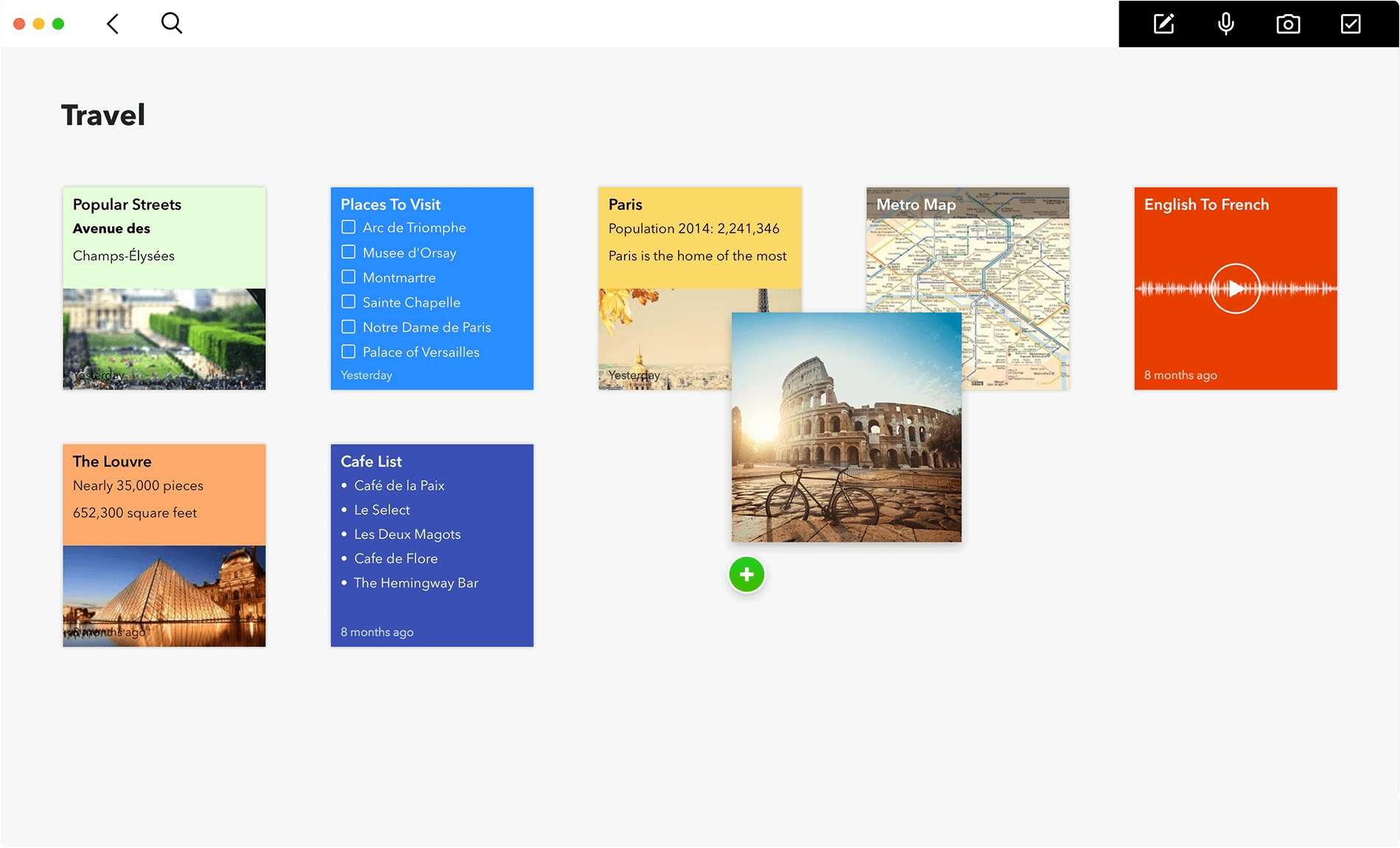 Your Photos. Together.
Drag multiple photos into Notebook and view then in a single Photo Card. Add multiple photos separately and group them into a stack.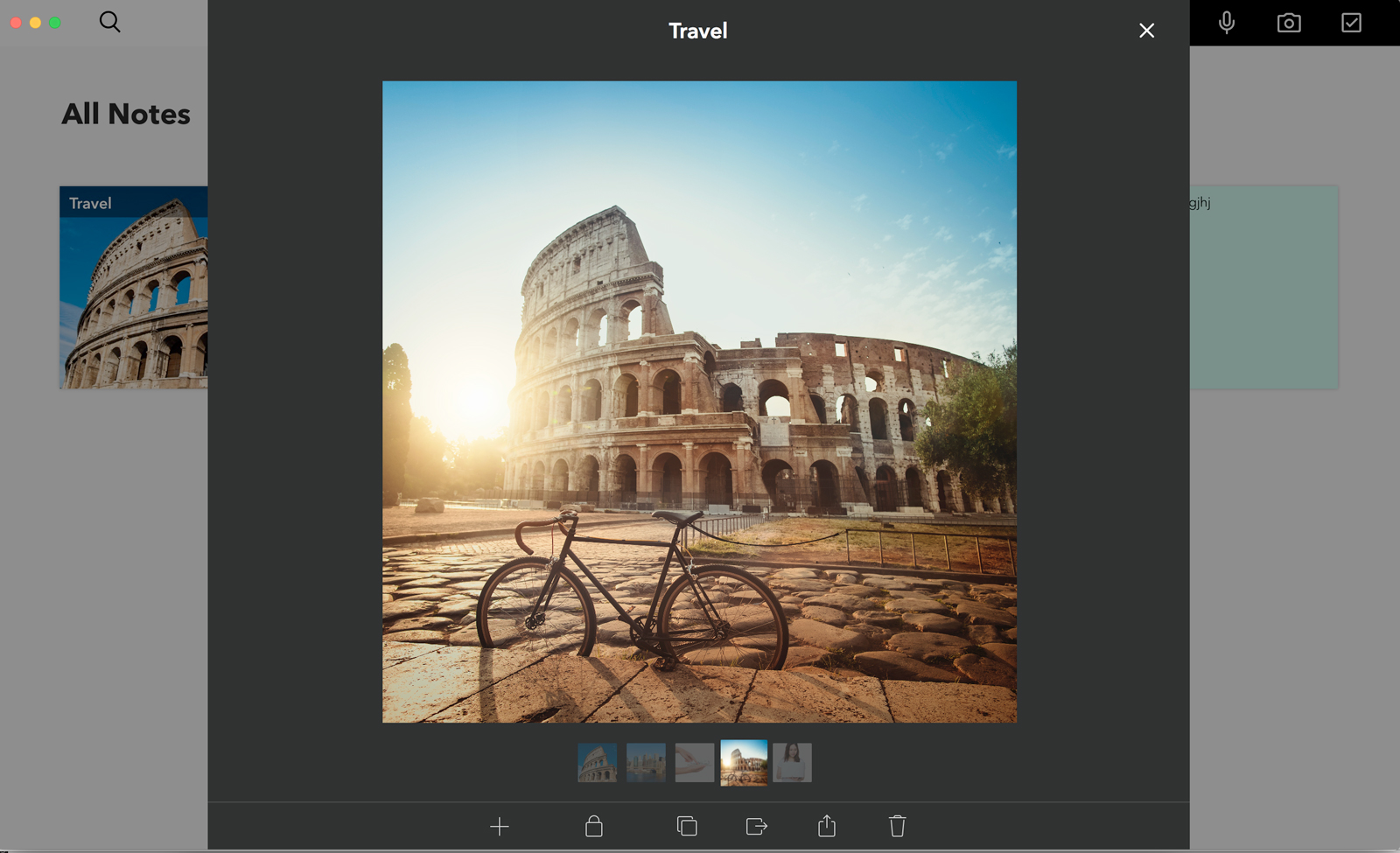 To Share or Not to Share.
Share your sketches through SMS, email, iMessage, and AirDrop. Keep other sketches private with passcode locking and Touch ID.