Checklist Card
Stay on top of things with a dedicated Checklist Card.
Check This
Check items off and watch them fall to the bottom of your list. Drag and drop items to rearrange your list. Swipe items to delete them. More Ways to List.
Create Checklist from the Notification Bar and 3D Touch on iOS, or from the Android widget. Create checklists within Text Cards.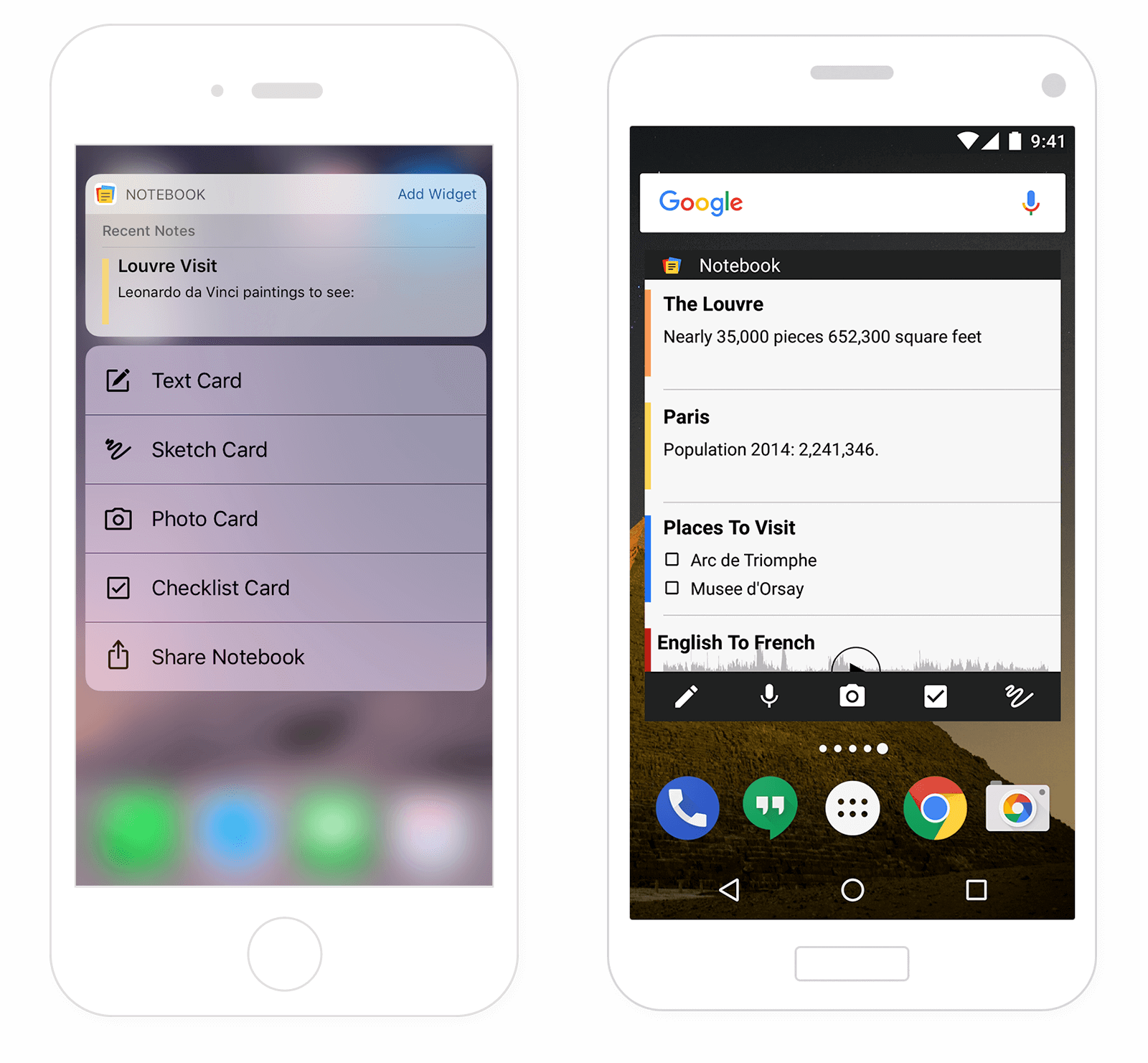 To Share or Not to Share.
Share your notes through SMS, email, iMessage, and AirDrop. Keep other notes private with passcode locking and Touch ID.