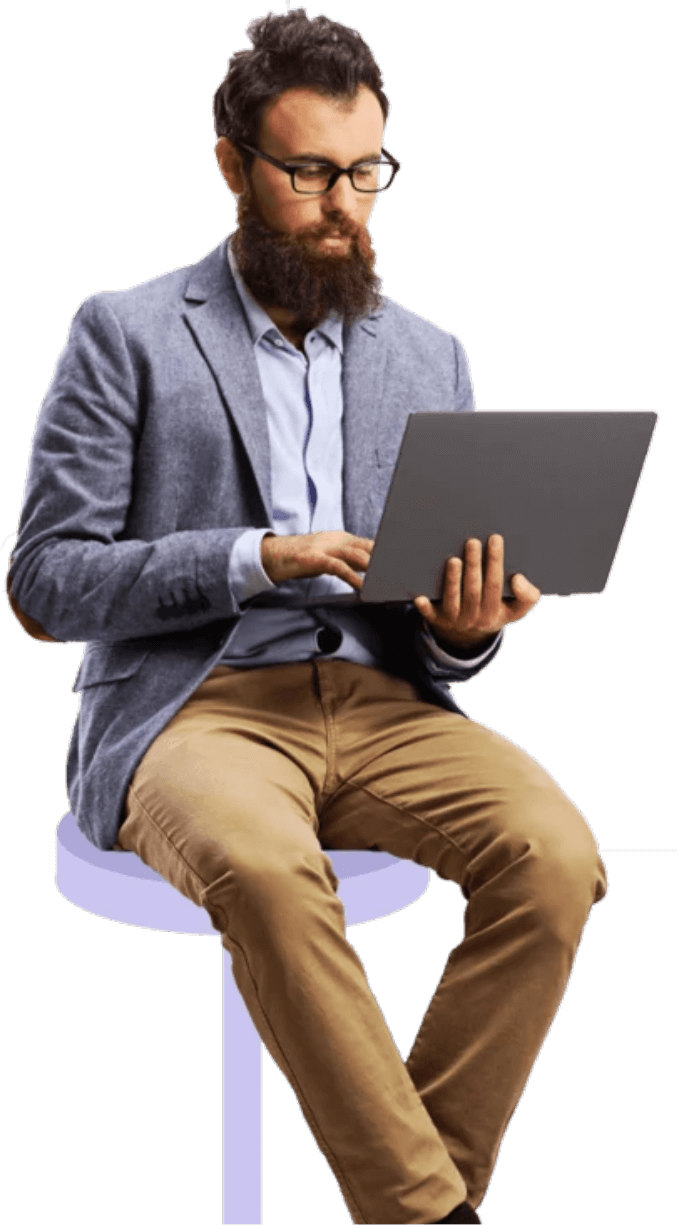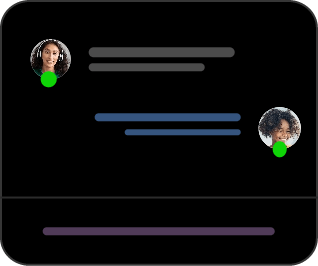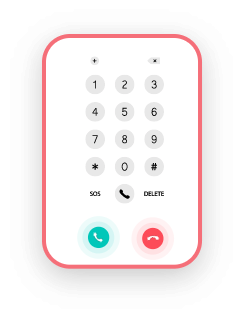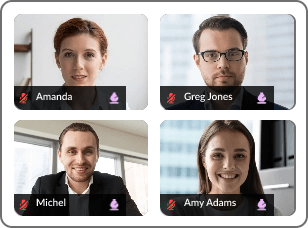 What is UCaaS?
UCaaS generally describes a collection of communication channels like telephony, instant messaging, audio, video, and web conferencing that have been gathered under one roof to simplify and improve the user experience. As a cloud service, UCaaS solutions are preferred by businesses since they offer desktop and mobile functionalities.
UCaaS solutions are more than simply communication tools; they are designed with practicality in mind. A strong UCaaS platform smoothly integrates third-party applications and provides APIs for improved functionality. The most significant benefit of UCaaS solutions is how easily they scale as the company grows.
Key features of UCaaS platform
Telephony (Dial in/VoIP)
Meetings (audio/ video/ screen sharing)
Instant messaging
Third-party integrations
Communication APIs
File sharing
Zoho Meeting

An all-in-one UCaaS solution

Zoho Meeting is expanding its products to offer telephony, messaging, meetings, webinars, and other remote work tools all in one place. Zoho Meeting is a secure unified communication solution that helps people find new ways to collaborate and work remotely.
Meetings
Make meetings more personal and secure:
Dependency at work is inevitable. You can now collaborate with your colleagues in real time, and enjoy the ultimate video conferencing platform with a highly secure, user-friendly interface, interactive controls, and mobile compatibility. Through multiple video feeds, you can see everyone in your video conferencing session at the same time, giving your meetings a conference room effect.
Webinars
Host webinars using the industry's best webinar software:
Deliver valuable and interesting content to your target audience. Use the best webinar software in the business to organize live video webinars and engage large audiences. Give your attendees a simple, no-download webinar experience. Analyze and follow-up with performance reports to see the overall impact of your webinars.
Telephony and VoIP
Communicate remotely via telephone bridge and VoIP:
Experience our seamless audio bridging with the most recent VoIP (Voice over Internet Protocol) technology. Dial into the session from anywhere without relying on the internet for an efficient client interaction with clearer voice quality. Join calls in minutes using the secure dial-in numbers we provide for over 55 countries.
Messaging
Let your conversation flow freely with instant chat:
A built-in live chat solution allows you to connect instantly during meetings through messages, shared files, emojis, and voice notes—all without disturbing the speaker. Improve collaboration and transparency among teams: send direct messages or create internal communication channels with our built-in chat functionality.
Remote Access
Increase collaboration with remote work:
For an improved collaboration environment or troubleshooting, give control of your device to other users in just a click. Users can also request temporary remote access to the host's screen during meeting, which can aid in productive performance.
APIs
Integrating multiple platforms:
Integrate Zoho Meeting with any third-party or Zoho applications and websites using APIs. This gives you the freedom to expand and build on your interface for improved visibility and productivity. Install Zoho Meeting add-ons for Gmail, MS Teams, and Outlook to host real-time collaborative sessions.
Why is Zoho Meeting your best choice for UCaaS?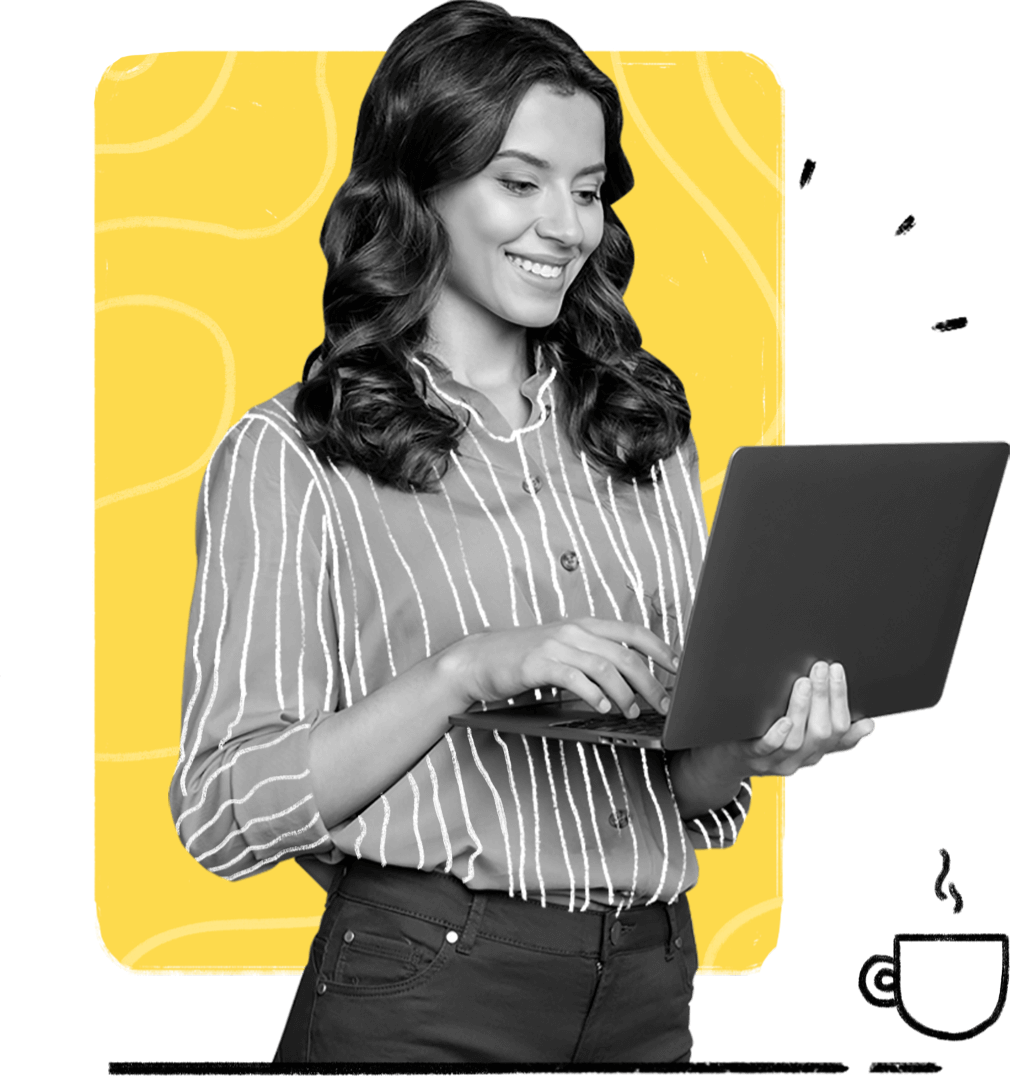 Simple and intuitive user interface
High quality encrypted video calls
Industry standard security features
Broadcast live webinars with up to 3000 attendees
Efficient collaboration through audio, video and screen sharing
Work on the go using mobile applications
Join free calls online from your telephone
Advanced chat, notes, and file transfer functionality
No downloads for attendees
Contextual integrations across Zoho and third-party apps
Look at what our customers have to say about Zoho Meeting
"We looked at a wide range of web conferencing options and Zoho Meeting was the clear choice. The value, flexible audio options, and ease-of-use were the key criteria. The service meets our needs perfectly!"
Randy Fougere
Think2Grow Marketing
"Zoho meeting works every time, which is remarkable since I work with so many clients. Even for those of whom are not particularly computer literate, they are able to link to meet with me online with ease. This remarkable tool helps save gas and time. It also enhances my status as a professional. I love this application. Thanks for keeping it simple. Another happy client, thanks to Zoho meeting!"
Thomas Antolin
"Integrated with other Zoho services. Easy to use."
Andonisz Haronisz
Antotech
A secure online meeting platform to unify your business communication
Try Now for Free