Six Practical Marketing Tips From Apple
Last Updated: August 19, 2021
933 Views
11 Min Read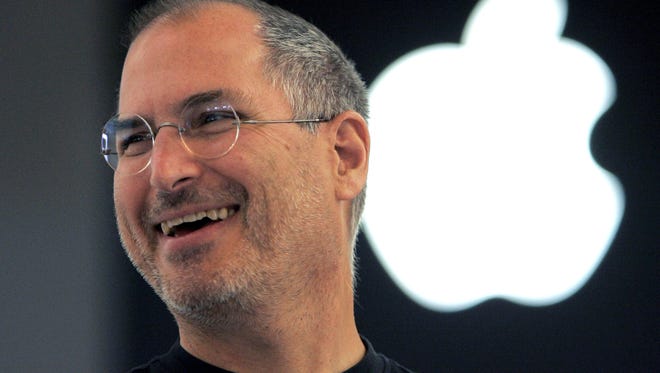 Apple, a trillion-dollar tech giant, has become the kingpin in the smartphone and electronic gadget market and is also a prime example of the power of marketing.
Their product launches, events, and anything with an Apple logo makes people sit up and pay attention. They have built a strong brand value which means that customers are willing to pay more for Apple gadgets and choose them over their competitors time and again.
There is no denying that Apple has reached this level because they innovate fast and produce world-class products, but their innovative marketing strategies have also played a huge role in establishing Apple as the most popular mobile brand in the world.
Apple's marketers have truly mastered the art of copywriting and designing so that their excellence is reflected in all the content they create: websites, campaigns, ads, event decks, you name it. They are an inspiration for many businesses when it comes to creating crisp, high-impact marketing content.
In this article, we'll look at how Apple's marketers create stellar marketing campaigns and how you can apply their strategies to your business to become the Apple of your industry.
1) Keep your marketing simple
One of the most important reasons for Apple's marketing success is that they deliberately keep their message short, simple, and to the point. They rarely use more than four or five words in a sentence or any technical jargon.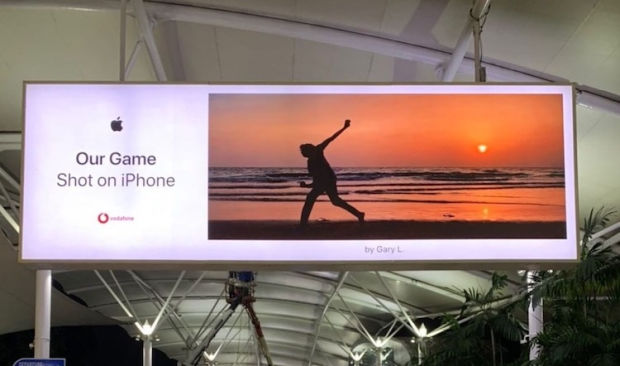 For example, let's look at this billboard. The message is short and clear: "Shot on iPhone", not "shoot your best photos with iPhone" or "use iPhone to capture amazing photos".
Keeping the message short and simple makes it easier for the audience to digest, and they'll be more likely to remember your ad and brand.
If you are a devoted Apple customer, you probably still remember the slogan they used for their iconic product, the iPod: 1,000 songs in your pocket. This speaks clearly about the value it offers, not the features or technical specifications of the iPod.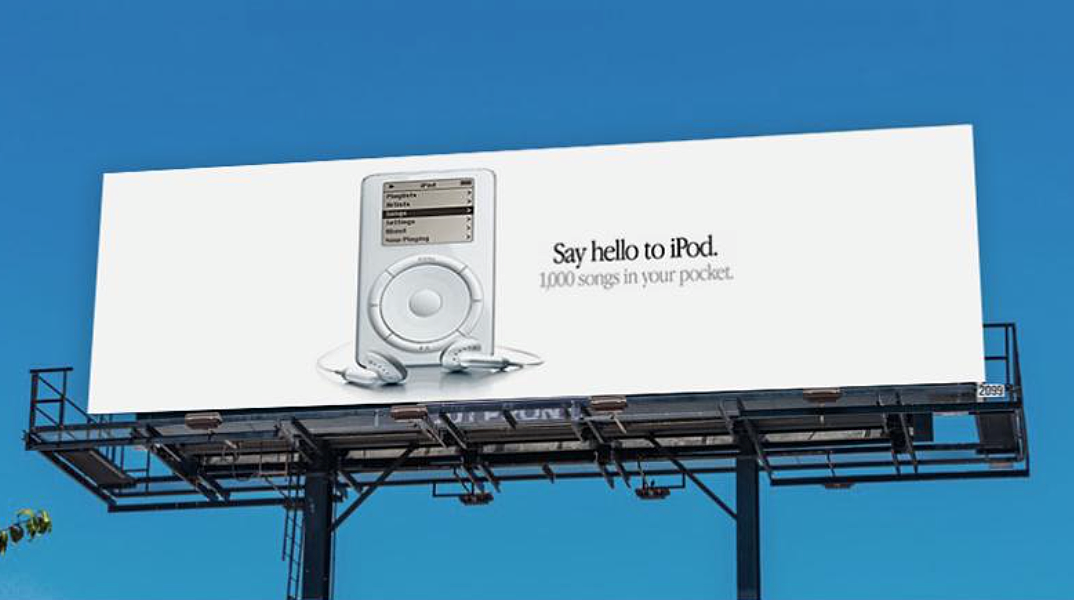 In fact, iPod was the first portable MP3 player with 5GB of music storage and Apple could have chosen from a wide range of impressive new technical features to include in their ad. But they preferred to keep it non-technical and keep the focus on what the iPod offered users. As a result, the iPod was a massive hit, and we continue to remember both the product and the message.
How to apply this tip to your business
Let's start with a simple activity: go to your website and read all the main headings (H1 and H2 tags).

Make a note of any headings that contain complex words and technical jargon.

Rephrase them to keep your message simple and easy to understand.
For example: if your product is AI software for filing income taxes, your headings might be:
Old version: Harness AI-based software to file your income taxes and save more time and money.
Modified version: File your taxes in five minutes.
The new one is easy to understand, and it conveys the one core value to readers: our software helps you file taxes faster. This method works well because readers will remember this headline for a long time, and when they are approaching the deadline for filing taxes, they will remember your product.
Apply this concept to all your marketing communications: web pages, billboards, ads, and newspapers and you can expect to see an improvement in your impact.
2) Set a strong USP for your brand
Apple makes exceptional products and leads the smartphone market. But what truly differentiates Apple from its competition is its focus on design, which no other brand has been able to replicate. Tech enthusiasts and Apple worshippers may buy Apple gadgets for technical features like advanced A-series bionic chips or for its powerful operating system, iOS, but a lot of consumers are drawn to buy Apple products purely for their eye-catching designs and aesthetics.
Designers at Apple sweat over every small detail when crafting their designs. Whether it's their products, packages, websites, or anything else associated with their brand, you can experience Apple's uniqueness in its designs.
Let's look at iPhone's packaging
.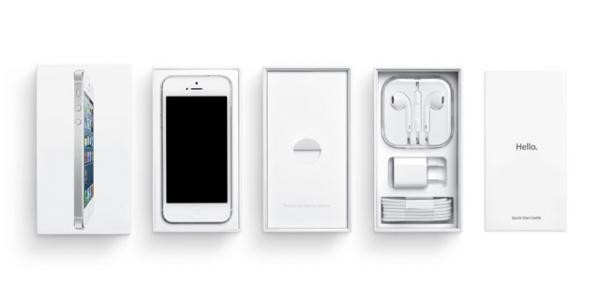 The packaging design is a minimalistic white box with Apple's signature font. Every part of the packaging is designed to be simple and direct. In a world full of clutter and noise, Apple keeps its packaging incredibly simple with colors like white and black that are easy on the eyes to provide us with a pleasant sensory experience.
Similarly, take a look at Apple's MacBook packaging. It is thoughtfully designed with a lifting handle so that customers can easily carry their MacBook from the shop to their home.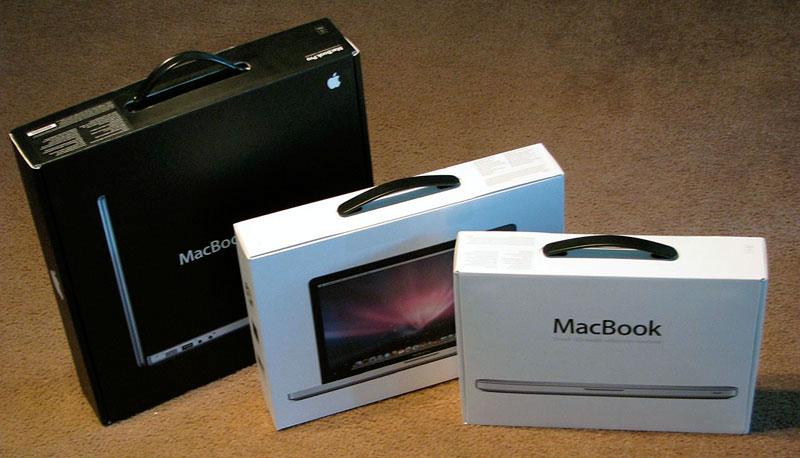 Apple is so particular with their designs that even third-party app developers and creators have to strictly follow all Apple's design guidelines when designing apps to get their apps published on the App Store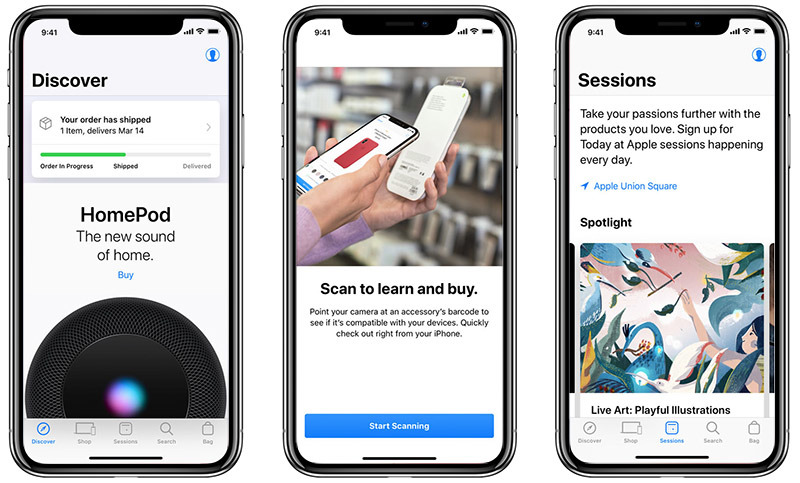 Apple's unique product design ensures products are glossy, elegant, and have a metallic finish, which its competitors have not been able to reproduce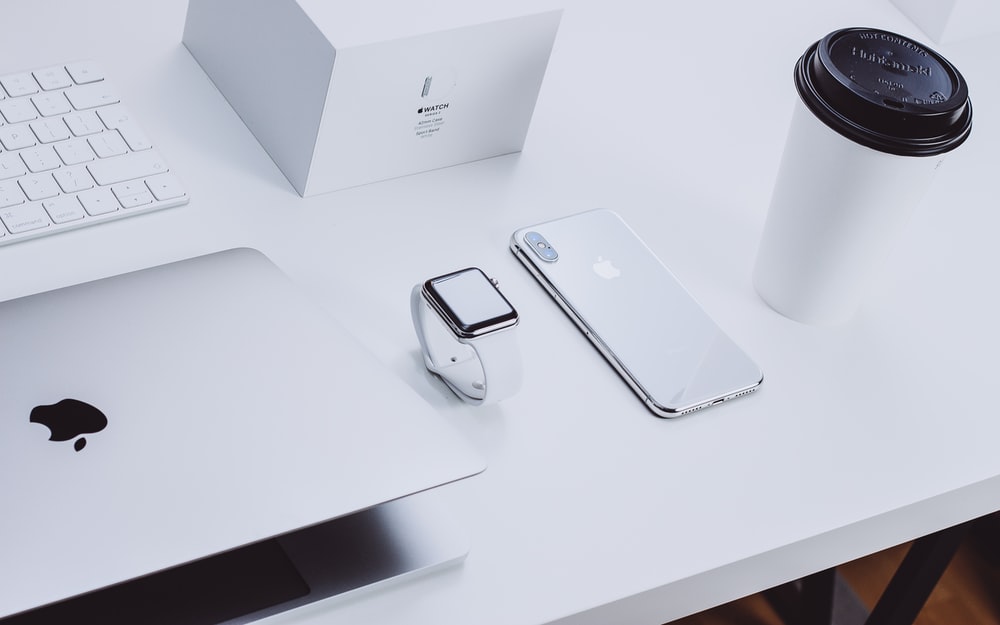 "Design is not just what it looks like and feels like. Design is how it works" - Steve Jobs.
Steve Jobs had good instincts for design and incorporated them into Apple's DNA long ago, with strong design becoming a key Apple USP, or unique selling proposition.
How to apply this tip to your business
Have a strong USP for your brand. If you don't have a USP, focus on creating one.

Most companies fail to identify what their true value proposition or USP is. Identifying your USP can help you build and grow your brand over time.

Your USP does not have to be design or a particular feature. It can be as simple as providing extraordinary customer support.
For example, if your competitors only provide customer support 5 days a week, you could differentiate yourself by providing support 365 days a year and position your brand as being available to customers every day of the year.
3) Educate your audience
Apple has created a library of educational content in various formats including events, videos, user educational documents, and much more, to help its audience stay updated on trends and news related to Apple.
Apple has dedicated playlists on YouTube to help users understand all the features of their iPhone.
For example, take this playlist: How to shoot on iPhone.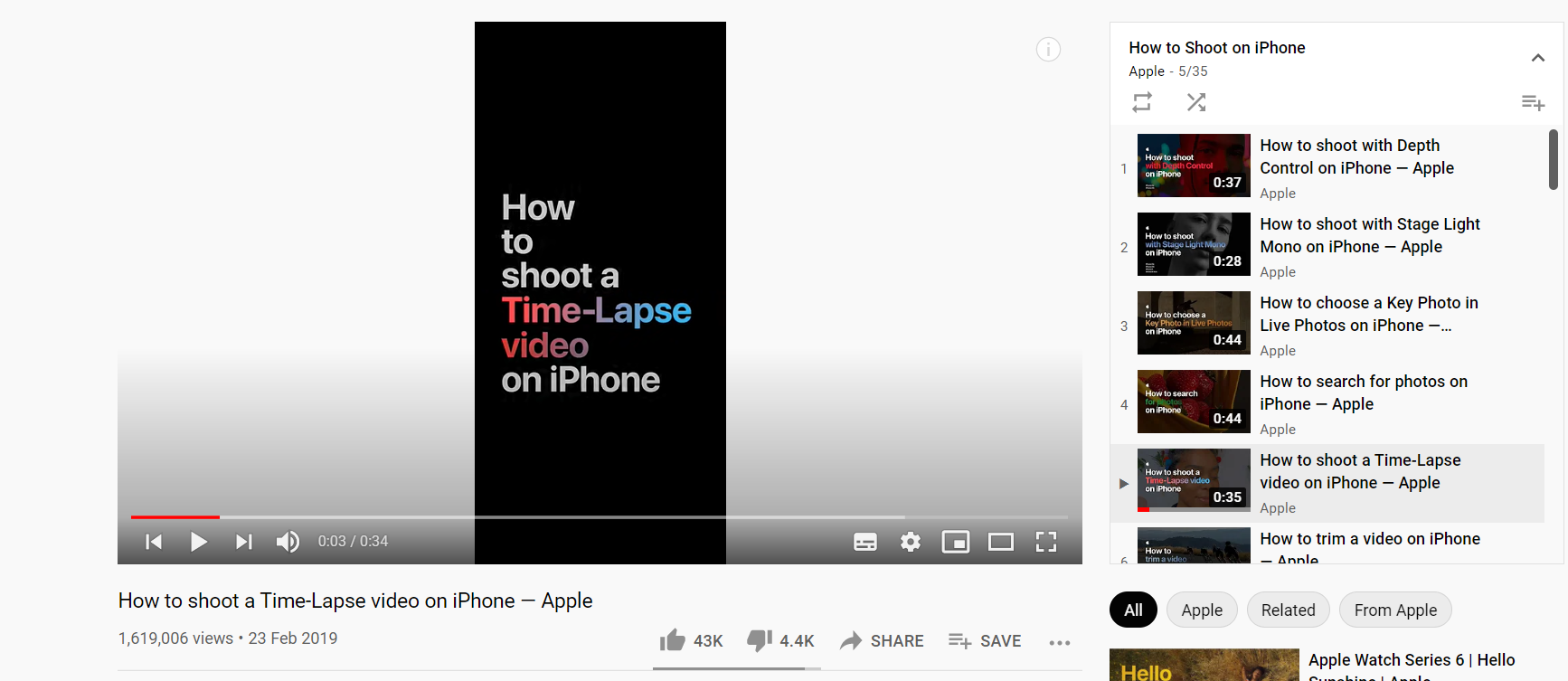 These videos cover a huge range of tips and tricks for shooting better photos on iPhone, which helps users become better photographers and realize the exceptional camera potential of their iPhone—which may be all it takes convert them into iPhone users for life.
At Zoho, this is also something we strongly believe in and advocate for internally: Marketers are teachers. Their job is to teach the audience by creating educational content..
Why does this method work?
Educational content adds significant value to your existing customers, and in return, they turn into loyal customers for your brand.

This is a soft sell method, where you promote the value your product offers to spark interest from potential customers.

Creating and promoting rich content like blogs, videos, and ebooks can contribute significantly to your SEO and elevate your brand presence.
How to apply this to your business
If you don't have a blog page for your business yet, create one and start publishing educational content.

Let's look at the income tax software example again. You can create relevant content on topics like:

Introduction to taxes

How to file your taxes in 3 steps

Tips to minimize tax liability

Educational topics like these are more likely to attract your audience, who will come to your content to learn something interesting and then discover how your solutions can help them.

Repurpose your blog articles into videos, infographics, and other formats so that your audience has a variety of options to choose from to learn about your brand.
4) Share your customers' experiences
"Technology is nothing. What's important is that you have faith in people, that they're basically good and smart, and if you give them tools, they'll do wonderful things with them" - Steve Jobs
Apple has been using this technique for a long time. They encourage their users to create wonderful things with Apple products—shoot photos, edit videos, compose music—and they then share particularly impressive customer creations on their main social handles.
Their Instagram hashtag #shotoniPhone has over 21 million posts and counting, which means users are creating posts and promoting Applefor free on social media. This is a powerful combination of word-of-mouth and social media marketing.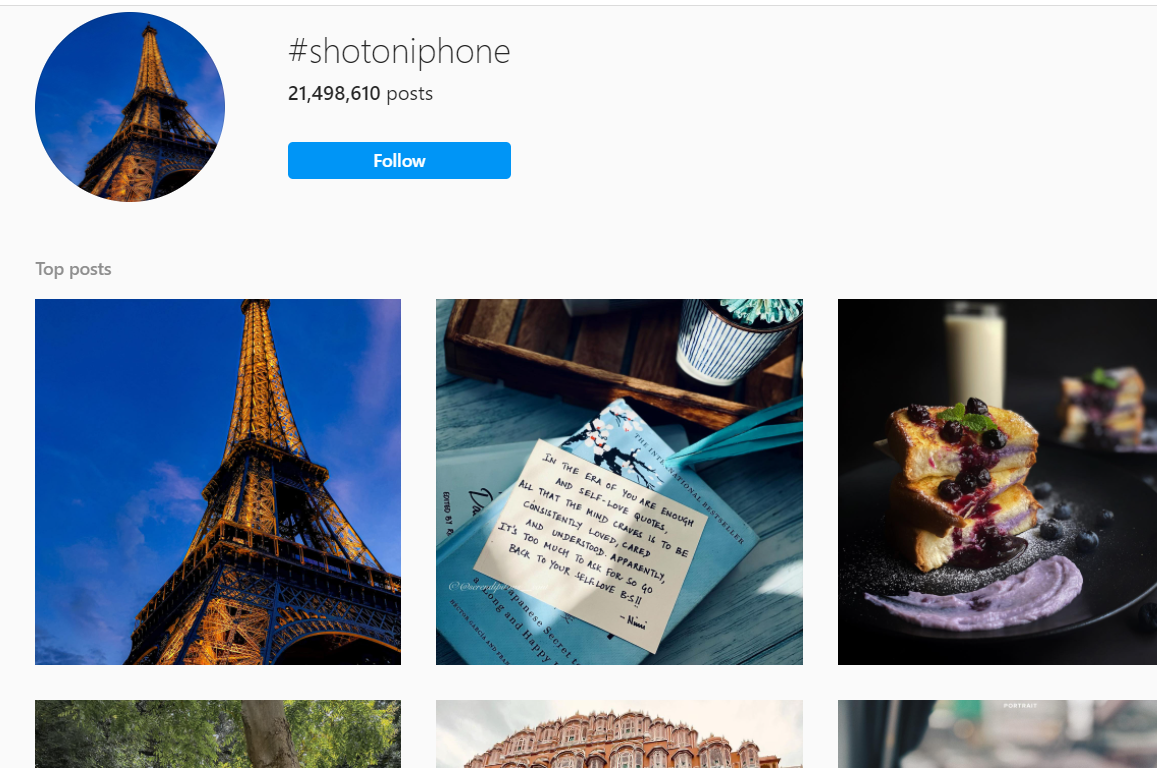 Why does this method work?
Bandwagon effect: Your peers are using iPhones and sharing their photos. This entices you to buy an iPhone for shooting and sharing your photos.

Social media marketing: Today, on average, people spend more than six hours a day on social media, and social channels are the best way to reach them.
How to apply this to your business
Encourage your customers to share their experiences with your brand on social media. You may want to do a giveaway to attract more participation.

Create a short and easy-to-remember hashtag for your business and use it for all your social media posts.

Encourage your audience to tag their posts with the same hashtag you use for your business.

The more people use your hashtag to share their posts, the more social media algorithms will consider you an important brand and show your page at the top of the search for relevant search queries.
For example, if you run a travel agency called Zylker Travels, you can ask your customers to share their vacation photos with your hashtag, #zylkertravels, and feature the best ones on your social handles.
When your hashtag attracts enough followers, your page will be shown towards the top for all queries related to travel and vacation.

This draws more visitors to your page; they will look at your interesting posts and may book a vacation with you.
Note: This tip may not be relevant to all businesses, especially if your work is not as visible or your customers prefer to stay discreet. You can still post relevant case studies showing how your solution helped your customers without sharing their personal details.
5) Create a high-impact testimonial bank
Customer testimonials are powerful social proof to win the trust of your target audience. But these days every brand has tons of "buy this product" testimonies, so they may not be impactful enough to convert your audience into customers.
To stand out from the crowd, Apple shares testimonies that create a really powerful impact on their audience.
Take the Apple Watch as an example: Apple has shared stories where users talk about how the Apple Watch detected an abnormal pulse and alerted them at the right time, saving their lives. This positions the Apple Watch as a life-saving device, and what's more valuable than something that can save our lives? This is just one of the reasons why people buy Apple products despite the premium price.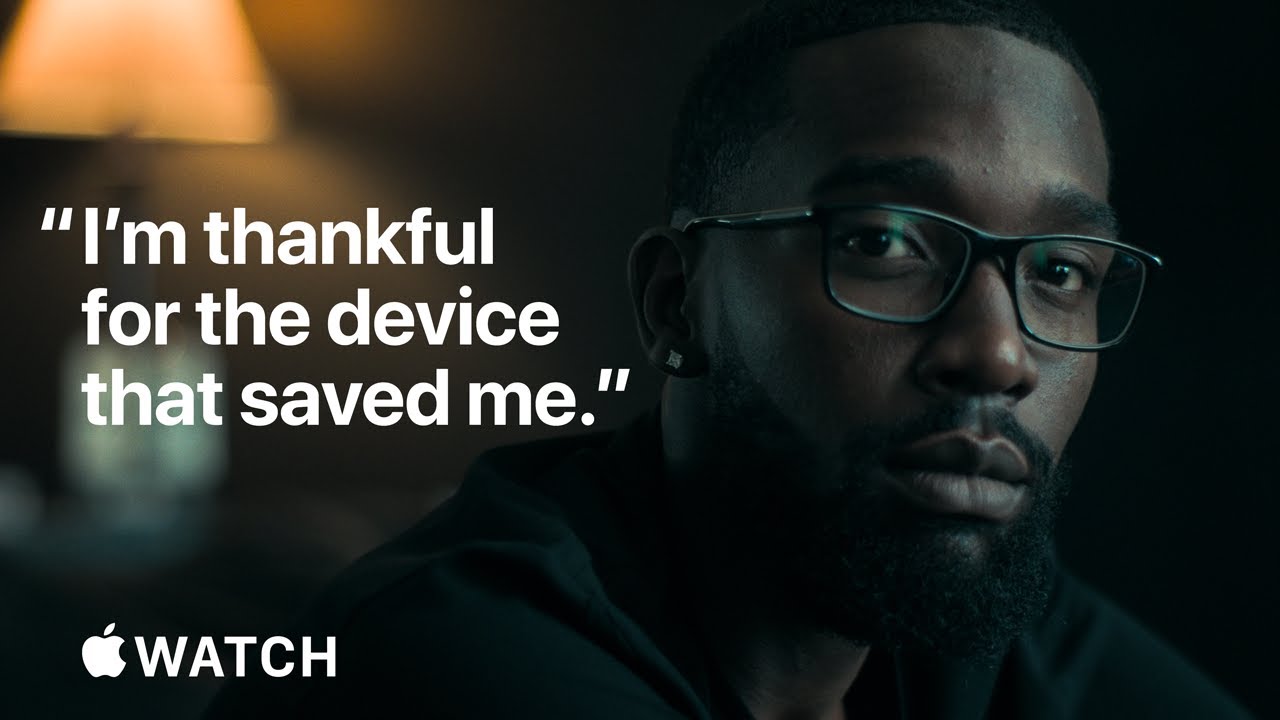 How to apply this to your business
Ask your customers very specific questions about how your products or services have helped them to improve their lives.

It doesn't need to be a life-saving testimony, but the ideal testimonial will be powerful enough to make your product sound lifechanging.

Create authentic stories from the testimonials and share them on your online channels.
For example, if you are a medical insurance company called Zylker Insurance and one of your customers shared a story about how your coverage helped them during a serious medical emergency, your testimonial could be: As a young mother of three, I never saw my heart attack coming. But thanks to Zylker Insurance, my medical bills have never been a worry.
A testimonial like this is highly impactful, and people will be ready to pay a higher price for your products or services.
6) Connect emotionally with your audience
Apple is constantly pushing the boundaries in technology, but when it comes to advertising, they always center people.
Watch this ad, Make someone's holiday, before reading the next sentence.
This ad illicts strong emotinal reactions: smiles, laughs, and tears. It taps into universal human experiences of love and loss and brings back a range of memories, whether you relate most to the kids, the parents, or grandpa.
We are social beings always looking for emotional connections, and ads like this connect us with the brand even if we are not using their product. As a result, we are likely to remember this ad and associate these fuzzy lovingfeelings with the product forever.
How to apply this tip to your business
Nothing is more powerful than connecting with your audience. You can do this by making your audience laugh, think, or cry.

Making people laugh is often the easiest way to connect. Start creating funny content like memes (related to your product) and share them on social media.

Just like this Apple ad, if you can get a strong emotional reaction, your potential buyers will remember your message and brand forever.
7) One more thing...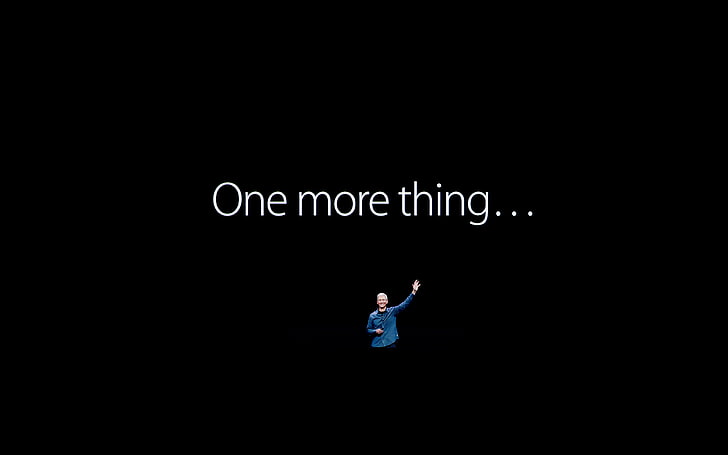 How can we conclude Apple's marketing tips without discussing the world-famous cliche "one more thing"? So one more tip to boost your marketing is to conduct events like the worldwide developers' conference (Apple's annual event) to talk about your business, products, and other new things that are on the way.
Event marketing can be a powerful differentiator for your brand. Aside from standing out from the crowd, event marketing gives your brand a new channel to connect with future and existing customers more personally, enabling you to interact individually rather than addressing as a crowd. Even if this means interacting with a fraction of your overall customer base.
The best part is that event marketing gives the audience a unique new experience with the brand by helping them to understand a true sense of the company's focus, vision, and values it stands for. This attracts more like-minded and self-directed buyers to evaluate your products/services and make better informed decisions.
But, unfortunately, the global pandemic has put the brakes on travel and big gatherings, so it is impossible to conduct in-person events at the moment. But don't worry, you can still conduct events, product launches, casual meet-ups, and build a personal connection with your audience, all through online events. through platforms like websites and mobile apps without having to step outside. Some examples of online events are webinars, virtual events, and live-streaming events. Online events are also often inexpensive than offline events and enable you to promote your brand globally.
So another secret sauce to improve your brand visibility is incorporating online events as a part of your marketing strategy.
Why does this method work?
Online events are two-way and instant communication between the brand and users.

It provides a powerful platform for brands to share what they truly believe in or stand for, showcase their values, and communicate directly with their audience.

It also fosters the relationship between your brand and customers and improves brand loyalty.
How to apply this tip to your business
Invest in good online event hosting software and schedule your event.

Invite your audience to the event through online channels and forums. You can also run ads on search engines and social media to get more attendees.

Present an amazing show just like Apple does to capture your attendees' interest and entice them to check out your products or services.
Effective marketing begins with an effective marketing solution. Zoho Marketing Plus is a unified marketing platform that brings your marketing teams together. It lets you conduct online events, send emails, manage social media, create surveys, store your marketing collaterals, and much more from one centralized place
With Zoho Marketing Plus, you can manage all your audience, brand, and marketing activities in one place, which means you can save time you'd otherwise spend configuring and switching between tools and focus more on creating a personalized experience for each user.
Bala

Bala is a product Marketer for Zoho Marketing Plus. He is passionate about discussing MarTech, Customer Experience, Omnichannel Marketing, and Marketing Analytics.
You can start a conversation with Bala by leaving a comment on any of his blog posts.

Bonus information - Bala likes cats, coffee, and G-shock watches :)
Comments(
2

)
Rob

September 5, 2021 at 8:11 PM

I must say you've done extensive research on Apple and presented us with some great tips. It's an interesting read. Do you offer writing services on your part-time?

Bala Krishnan

September 6, 2021 at 9:15 PM

Thank you :)
Leave a Reply
Your email address will not be published. Required fields are marked