Features designed to make your invoicing hassle-free.
Intuitive invoicing
Zoho Invoice's intuitive design lets you send professional invoices, automate payment reminders, and accept card payments online, faster than ever!
Brand your invoices
Choose a template from our gallery and give it a personal touch. Zoho Invoice lets you carefully craft your invoices to fit your brand.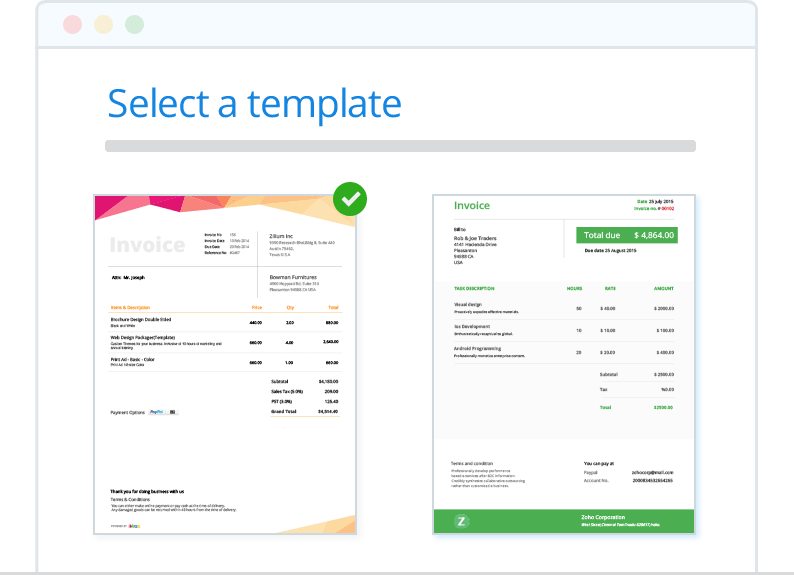 Sell globally
Send invoices to your customers in their currency, make base currency adjustments, and easily analyze the revalued balances. Zoho Invoice is also multilingual and speaks 10 languages. (German, Spanish, French, Italian, Chinese, Dutch, Portuguese, Brazilian Portuguese, Swedish, Japanese)
Send your invoices by mail
Zoho Invoice professionally prints your invoices, seals them in envelopes and mails them to your customers for you.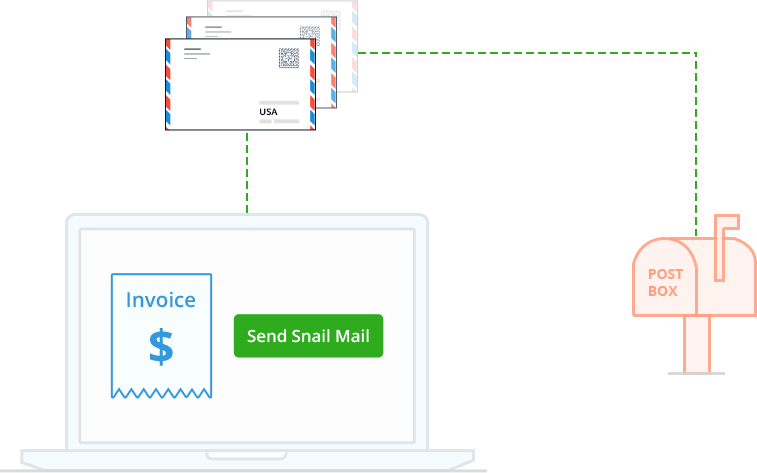 Automate billing and save time
Set up a recurring billing profile, bill and charge your customers automatically.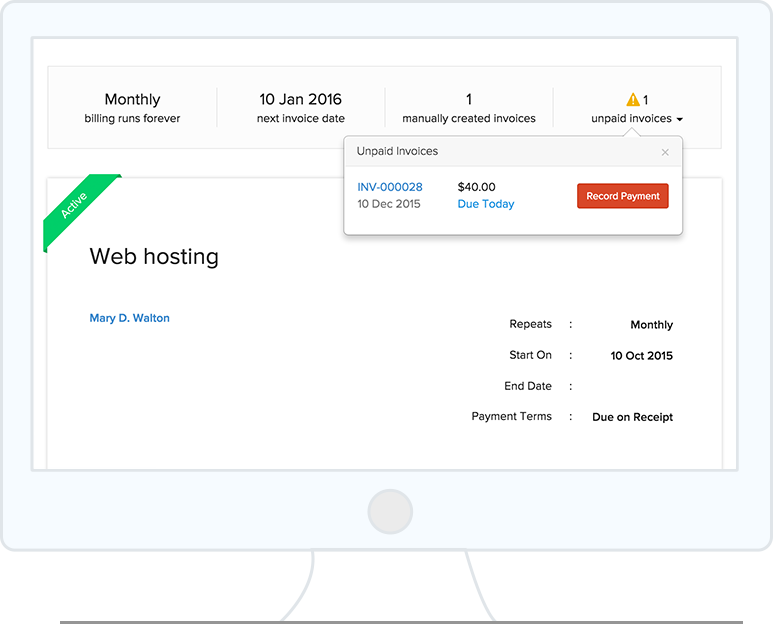 Instant reports on your sales
Run reports on your sales and learn which is your best selling product, which customers pay you on time, and the status of each invoice.