From shoe box to Zoho Invoice
Manage your reimbursable expenses in less time than it takes to go through a stack of paper receipts. Snap pictures and upload them to Zoho Invoice.

Take the hassle out of expense recording
If you have expenses that need to be recorded periodically, set up a recurring expense profile and save time spent on creating them again.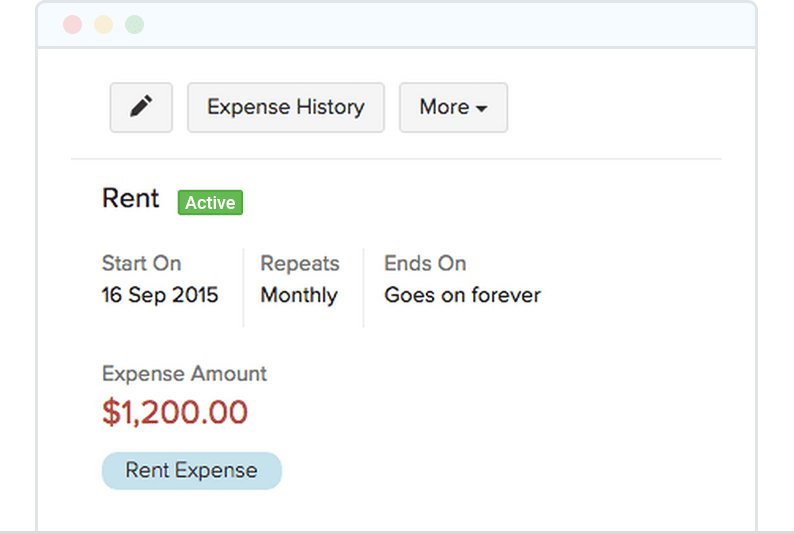 Know where you spent more
Always keep track of how much you spend. You can get a complete break-down of your expenses in the form of a pie chart for easy analysis.
Attach expense receipts
For obvious reasons, you might want to view the receipts for every expense. All you have to do is take a picture of the receipts, and upload it to your expenses.
Keep your expenses in check
Get detailed reports on your expenses to manage your business finances without hassle.
Frequently Asked Questions
×

Why do I need to categorize my expenses and how can I categorize expenses in Zoho Invoice?

×

How can I create expenses while I am away from the office?

×

How can I track mileage expenses?

×

How do I invoice the billable expenses?