Easy quotes
Set the right expectations with professional-looking quotes. Every bit of information, from terms and conditions to customer notes, can be captured with ease.
Send professional quotes
Choose your favorite theme from our template gallery, and make it your own before you send it to a client.
Turn quotes into invoices
Once you get your client's approval of a quote, convert it into an invoice without having to re-type the information.
Track your quotes
The Quote History section lets you keep track of the discounts, note changes, and monitor interactions with your customers.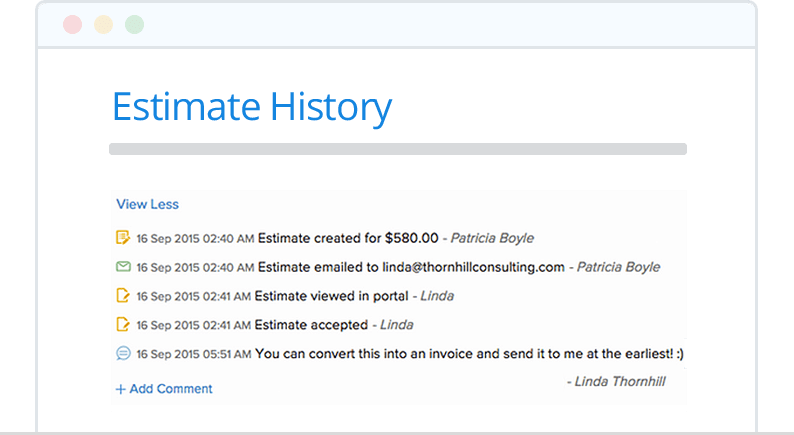 Easy access to quotes
Invite your clients to the Customer Portal, so they can accept or decline quotes, make advance payments, and share their comments.
Get quotes signed
Use our Zoho Sign integration to get quotes digitally signed by your customers. Put your client's mind at ease with a more secure approval process, and get tangible proof of your deals with them.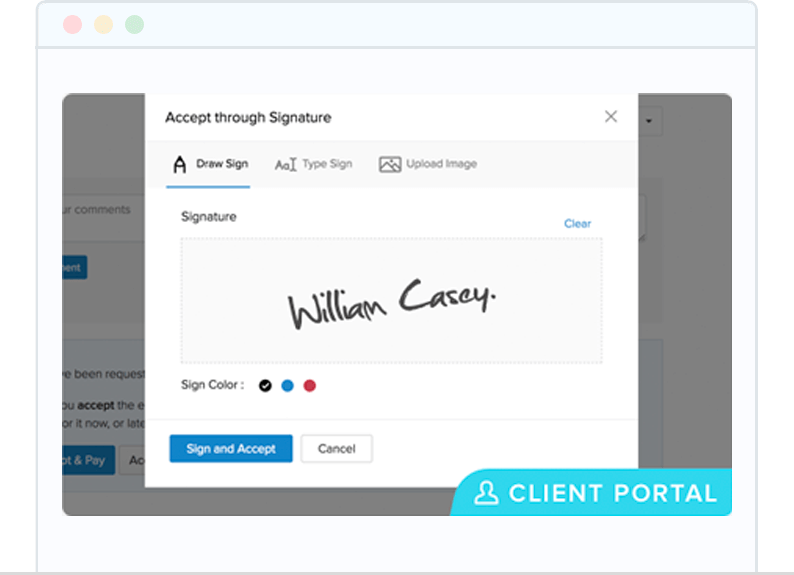 Frequently Asked Questions
×

How can I share quotes with my clients?

×

How can I customize my quotes?

×

How can I create a project from a quote?