How to start a blog for your business using Zoho
Last Updated: August 4, 2020
2.4K Views
5 Min Read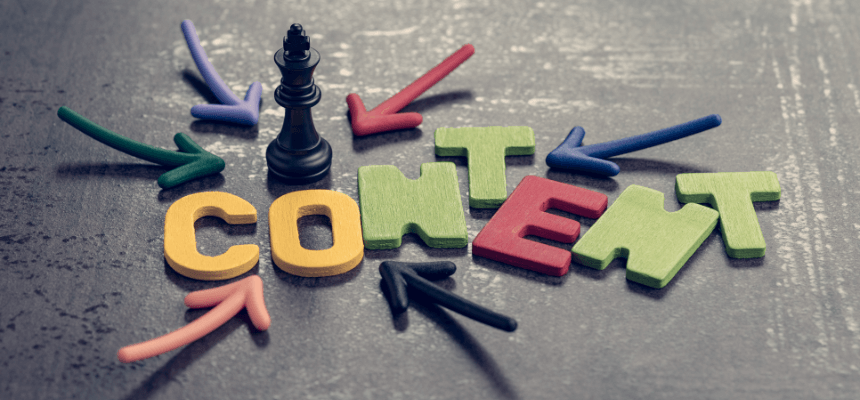 One of the best ways to market your business is to provide useful content around your area of expertise. You want the people looking for answers to find your content and get value from it. Content marketing works so well because you provide the value upfront. If you do this consistently enough, readers of your content turn into customers, and sometimes even advocates for your brand. While content marketing serves the market by providing valuable content, it also empowers the business to focus on serving customers way before a sale is made.
A blog should be the staple of your content marketing. The more useful your content is the more chances you have of your post ranking higher in search engines and getting more people visiting your website. In this article, we'll be going through the Zoho apps you need to start a blog, a newsletter, promote your blog on social media, and more.
Content management system
A content management system (CMS) allows you to write, edit, and publish blog posts. Without a CMS, you'll have to be writing the HTML, CSS, and Javascript required to render every page of your blog yourself. When you have a CMS, you can pick a theme, write your post, and then publish it.
App: Zoho Sites
Zoho Sites is a website builder that allows you to create websites without having to write code. There are a variety of templates to choose from and you can edit your site using a drag and drop builder. Zoho Sites has everything you need for your website, including the ability to add a blog to your site. What's cool about Zoho Sites is that along with a blog, you also get comment boxes for collecting and publishing reader comments, and you have the ability to quickly add forms to your blog post for collecting inquiries or signing people up for your newsletter.
Email marketing
For every dollar you spend on email marketing, there's a potential ROI of $42. Communicating over email is more personal, and the recipient is reading your content right inside their inbox, as opposed to the open web. Having a blog offers you an opportunity to further provide value to website visitors through a newsletter. Keep in mind, however, that you first need to write quality content in order to get the visitor to subscribe to your newsletter.
App: Zoho Campaigns
With Zoho Campaigns, it's easy to customize the look and feel of your newsletter. You can use the drag-and-drop editor to quickly add text boxes, buttons, and images. In addition to creating your own design, you can also pick from a set of pre-designed templates, and then customize them the way you want. Once you've designed and sent your newsletter, you'll want to find out how many people opened and interacted with it. Zoho Campaign's real-time analytics will provide you with essential metrics, like numbers of emails delivered and opened, geographic location of the recipients, and much more. Using Zoho Campaign's A/B testing feature, you can send out two different versions of the newsletter to find out which one performs better.
Content creation and collaboration
Every piece of content that you create, be it for your blog or newsletter, is going to be different, and you'll want your teammates to go over it and add their input. A traditional word processor, while enabling you to write the content, is not the most suitable tool for collaboration—you don't want to be in a position where collaboration over a piece of content happens via email. Modern word processors, on the other hand, are fast, on the cloud, and built keeping collaboration in mind.
App: Zoho Writer
With Zoho Writer, all you need to do to get your teammates to work together on a document is share the piece with them. You can also choose the kind of collaboration you require. If you only need input about the piece, you can share the document with them with "read and comment" access, where your collaborators can highlight a portion of the text and add comments. If you want someone to edit the piece, you can give them editing permission. You can then choose to accept or reject their changes. And if you're working with someone outside of your organization, you can generate a secure external share link with "read-only" access.
Analytics
It's absolutely crucial to find out how well a blog post is doing. You can learn a lot from seeing which posts get traffic and which ones don't. Apart from just analyzing the traffic, you'll also want to find out how visitors are interacting with your web page. You might want to find out which part of your page visitors are spending the most time on, and how effective your CTA really is.
App: Zoho PageSense
Zoho PageSense is not just useful from a content marketing standpoint, but functions as a full-fledged conversion optimization system for your website. You can not only find traffic-related statistics, like the number of total and unique visitors, but you'll also get detailed behavioral analysis, including a heat map, scroll map, and an attention map that clearly tells you what's capturing the visitor's attention and which part of the page they spend the most amount of time on. With PageSense, you can also make your blog posts interactive by creating non-intrusive polls that display only if a visitor spends a decent amount of time on your page. You can use those polls to either get feedback or take visitors to other related pages.
Social media
After publishing your posts, you'll want to share them on your social media handles. However, simply sharing your posts on social media isn't enough. You'll need to engage in conversations and provide value to the community you're trying to serve. This means scheduling posts, monitoring mentions, and providing timely responses.
App: Zoho Social
Zoho Social allows you to schedule and bulk-schedule posts on multiple social networks. You can track conversations happening around your brand and related keywords. And as you get more mentions, you'll find it convenient to reply to all those mentions across multiple social networks right from Zoho Social. You can also loop your colleagues into a thread to discuss a response or observations about trends. Zoho Social's reports will also give a clear picture of how you're performing on different social networks.
Zoho has all the tools you need to not only start a blog but to build and execute a solid content marketing strategy for your business. And if you're thinking about how Zoho apps could be useful for your website, you'll find this post helpful.
Karthick

Content Marketer for Zoho Flow. Passionate about helping businesses make better use of technology.
Leave a Reply
Your email address will not be published. Required fields are marked