Reading Time:
3
minutes
Previously, we discussed fraud detection and management in a hybrid working environment. We dove deep into expense fraud and spend violations during remote work and explained the different types of prevalent expense fraud. This article will walk you through the different tactics your finance team can employ to control fraud risks and ensure your employees adhere to the expense policies.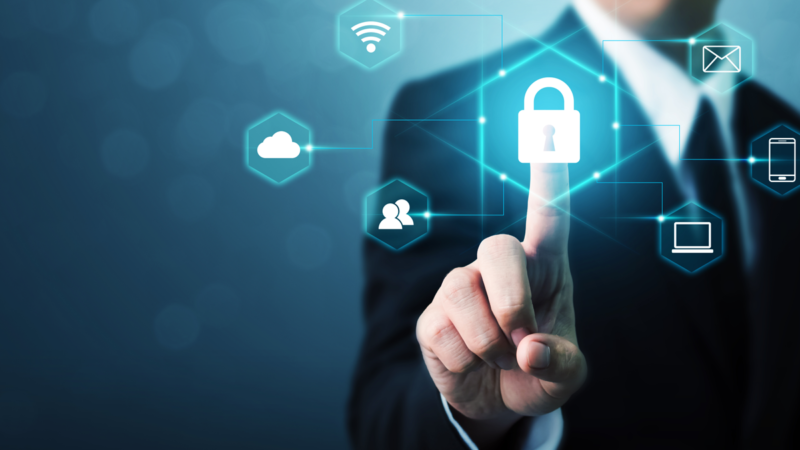 According to a report by Oversight, in the year 2020, businesses witnessed a 207% year-over-year surge in expense policy violations. This increase can be attributed to the profound shift in expense management procedures that accompanied the transition to remote work — thanks to outdated policies, loopholes in the expense reporting process, and first-time spenders committing unintentional policy violations.
Comprehending the spend risks involved in remote/hybrid work can add millions to a company's bottom line. Recognizing this, CFOs and finance teams around the globe are now prioritizing spend optimization and risk assessment more than ever.
Reassess your existing expense policy
The first step towards preventing expense fraud, and gaining control of your expense reporting process, is to draft a clear, unambiguous, and concise expense policy. With the growth of remote/hybrid work rendering pre-COVID expense policies obsolete, it's up to your finance team to adapt policies accordingly.
Here are some important tips for this process:
Draft your expense policy in easy-to-understand and simple language.

Create new, relevant expense categories, such as home office supplies and internet fees, and set spend limits for each category.

Clearly communicate the different types of expenses to your employees, along with spend limits, acceptable reimbursements, and the procedure for validation of expense reports.

Educate employees on potential policy violations, the meaning of expense fraud, and the associated penalties.
A well-defined policy will answer any possible questions your employees may have. This will save your finance team time that would otherwise be spent answering questions on the expense reporting and reimbursement processes—and investigating unintentional policy violations.
Focus on adoption and compliance
Once you've created and implemented the perfect policy, you must make it accessible to your employees. To do this, you may consider setting up workshops, incorporating sessions on policy compliance into your employee onboarding program, emailing the policy to employees, posting on the intranet, or even creating an individual app for the policy. Keep in mind, it helps when management and executive teams follow the same rules as other employees to regulate compliance and build a culture of accountability.
Enhance approval workflows and audits
An approval process where line managers review expense reports before forwarding them to the finance team can reduce fraud significantly. Line managers and finance teams must ensure expense reports are checked thoroughly, and that expenses incurred fall within the permitted categories and spend limits. Additionally, your finance team can conduct random audits on a monthly or quarterly basis to analyze expense claims more thoroughly. This will help unearth loopholes in your approval workflows. Regular audits may also help deter employees from incurring policy violations in the future.
Issue prepaid cards/corporate credit cards
Prepaid cards reduce overspending since employees cannot overcharge them. Your finance team can set spend limits for different expense categories, and even restrict the stores where your employees can use their cards to ensure funds are spent properly.
Corporate credit cards prevent receipt manipulation where employees submit fake receipts or exaggerate the actual amount spent. The finance team will have direct access to the transactions and their details. In the event of a refund, funds are processed back to the card used for purchase, and the finance managers are notified. This is a deterrent for employees who may consider failing to report refunds they receive.
Switch to online expense management software
By automating expense audits, you can address compliance issues and prevent fraud effectively. To begin with, you can configure the software based on your firm's expense policies and define the parameters by which expense claims are validated. You can also decide the consequences or penalties for out-of-policy spend and expense fraud. This will ensure that your employees don't overspend or incur unapproved expenses.
Furthermore, you can customize your firm's approval workflow to streamline the approval process. The line manager can validate reports as they're submitted, and approve or reject them before they're pushed to the finance team for final review. With expense management software, once an expense report is submitted, policy violations and duplicate entries are flagged for the approver's attention. The submitter and approver are notified immediately to reduce unnecessary back and forth communication. Further, expense management software empowers you to connect corporate credit cards to specific employees for easier tracking and reconciliation.
Here's your takeaway!
Even if most of your employees are honest and policy-compliant, fraud poses a risk to your company, whether or not it's committed intentionally. When fraud goes undetected, it can be expensive for your business in the long run. The best way to address the issue is by switching to expense management software, like Zoho Expense. Zoho Expense comes with a mobile application so employees can record expenses on the go by simply scanning their receipts to create automatic expense claims. Additionally, finance teams can stay updated on employee spend patterns, easily identify policy violations, and ensure adequate compliance and control while remotely managing employee expenses.